The location, at the edge of a wood, generates the shape of the building and creates a dialogue with the wooded site where the building fits.
Location: Jamioulx
Programme: RNH of 125 beds
Surface Area: 7.880 m²
Year: 2012 - 2014
Association: PEC sprl
Market: Public
Client: asbl ANBCT
Other: Low energy: K30
The organization of the building, on the ground floor, is built around a central pole comprising entrance, restaurant and activities spaces. Logistics and administrative functions are organized in the two lateral wings. Standard floors are organized on both sides of the nursing centre and main living room. Central cores services with soft and rounded forms, creates areas of ambulation, and break the monotony of corridors by providing small lounges, bringing light and views throughout the journey.
3rd floor, slightly setting back compared to the front, hosts two 15 beds psycho-geriatric units organized on the same way as the standard floors.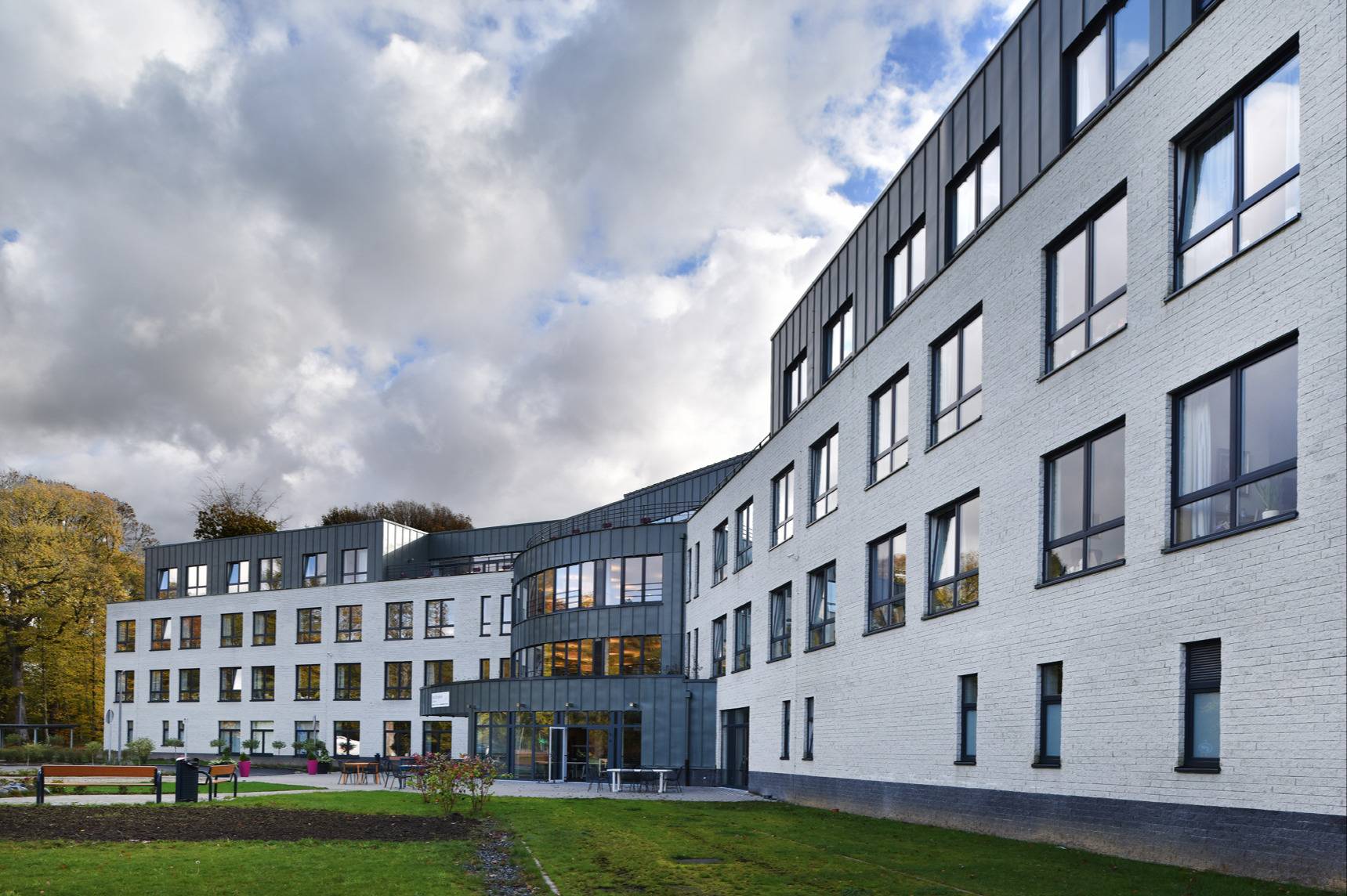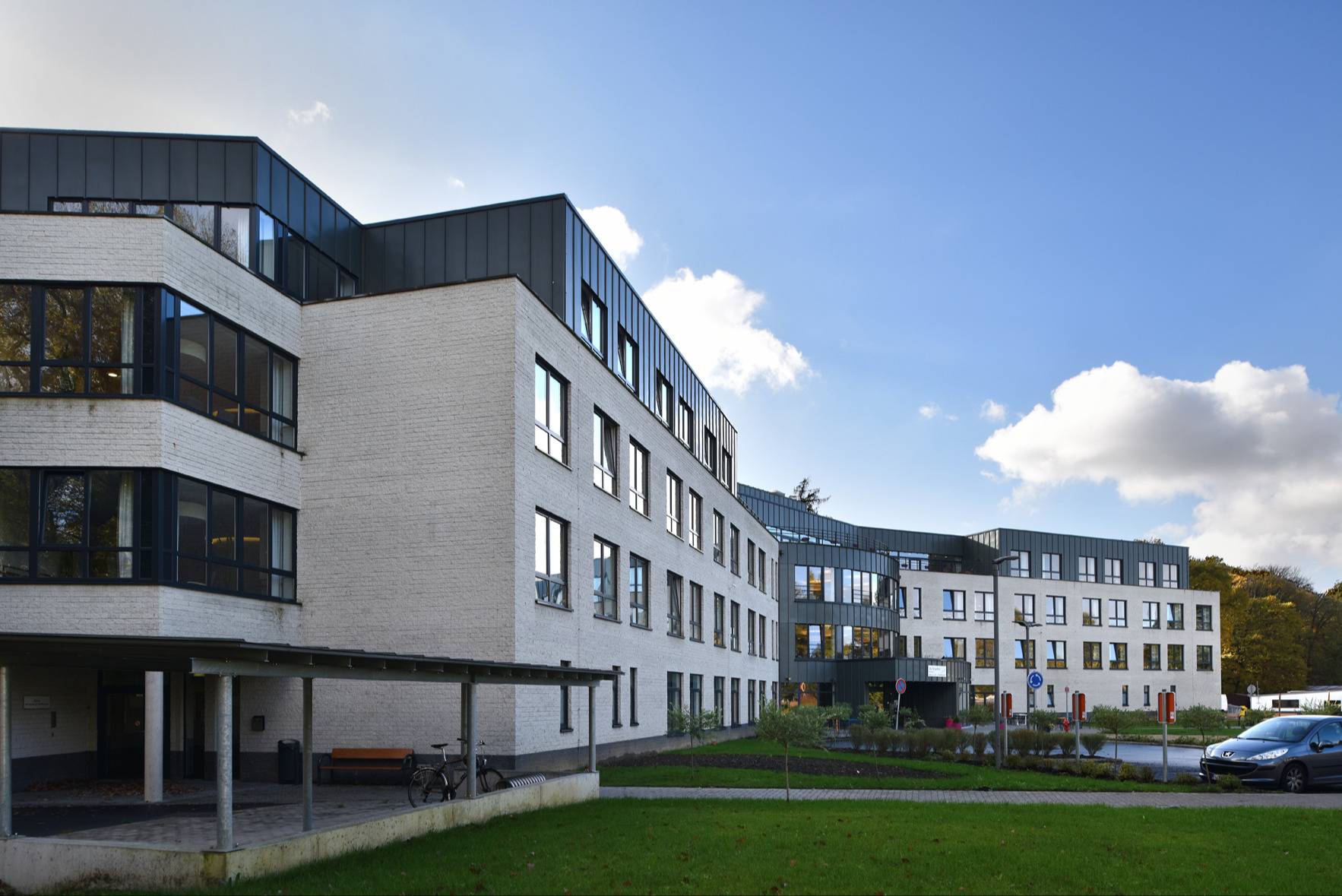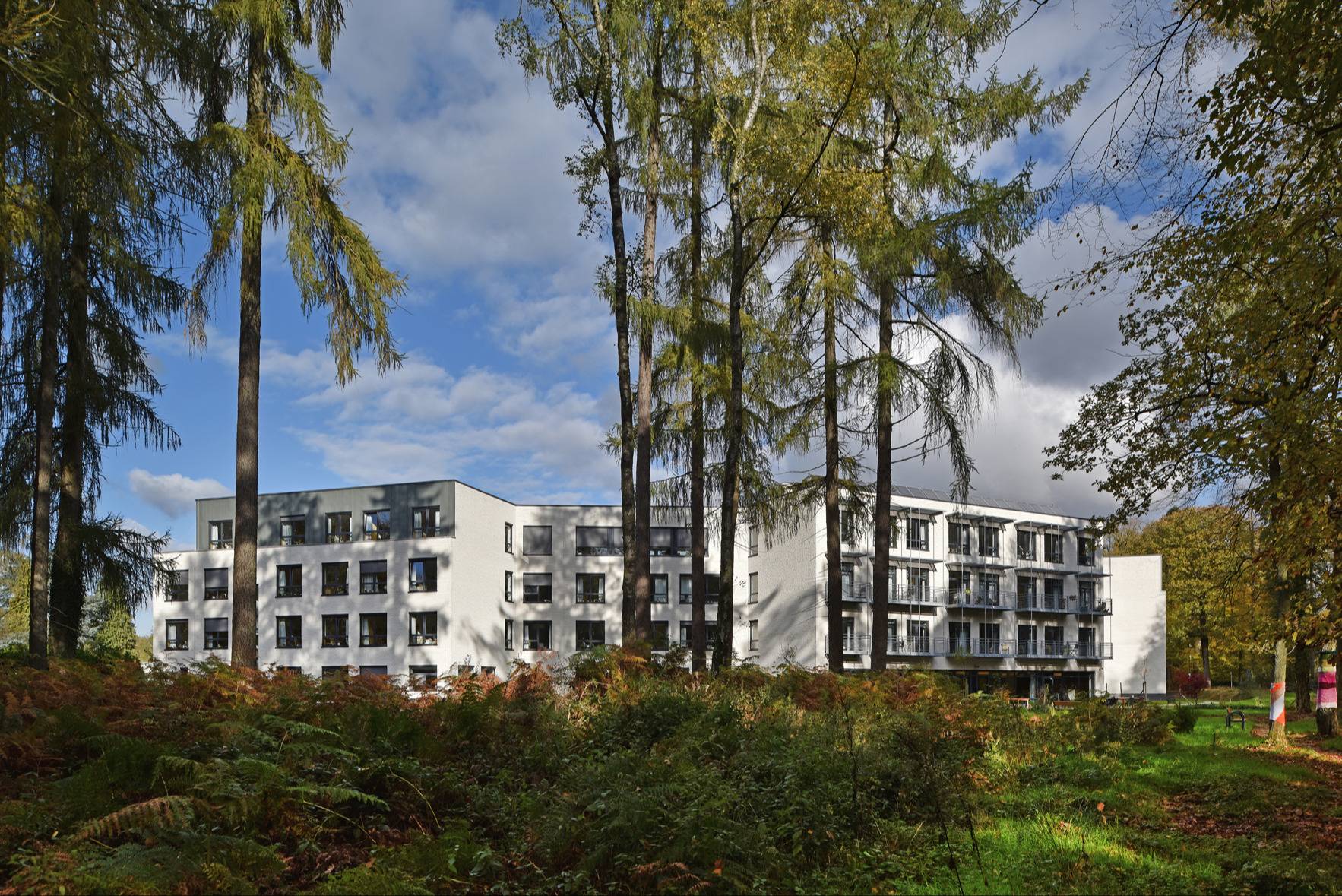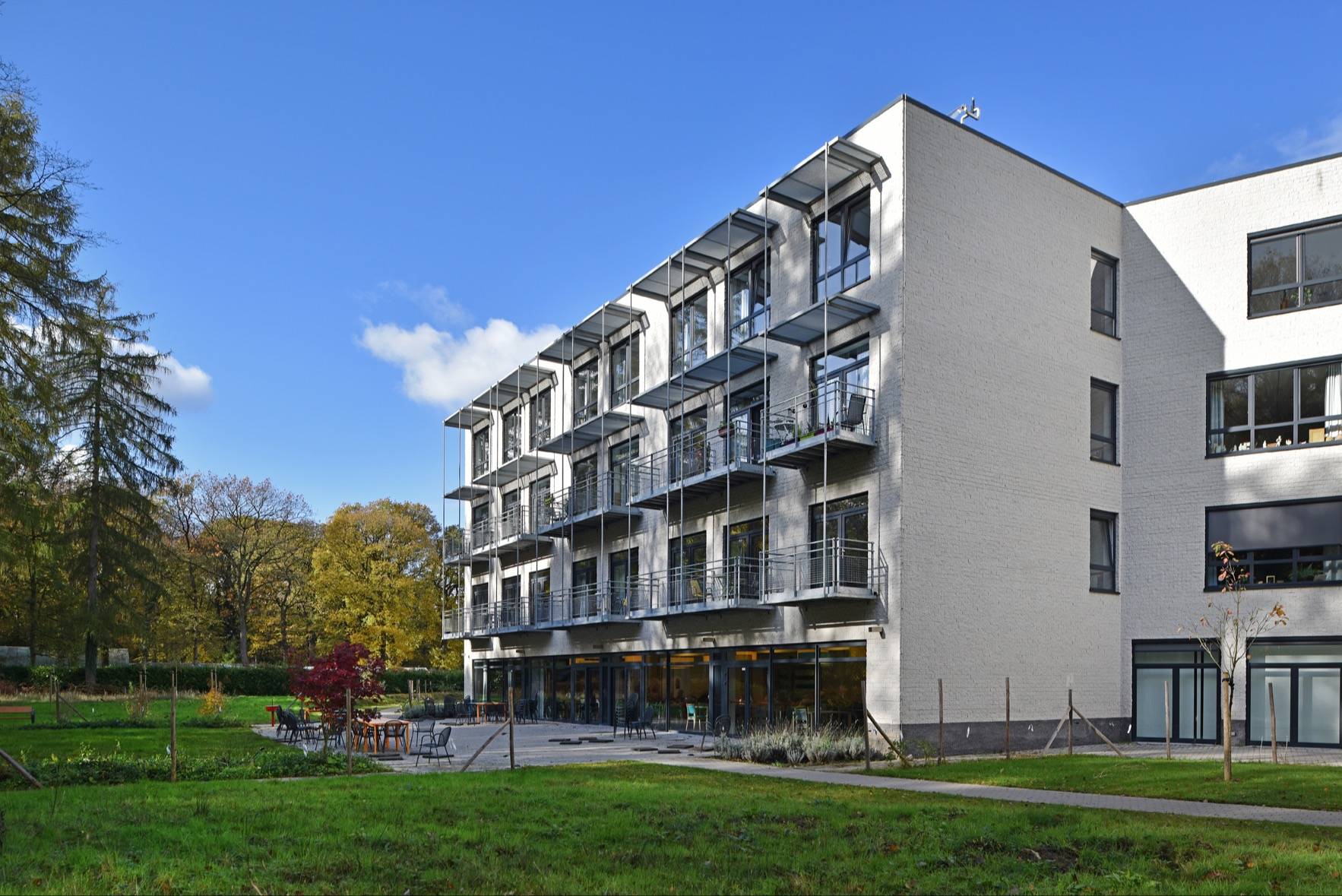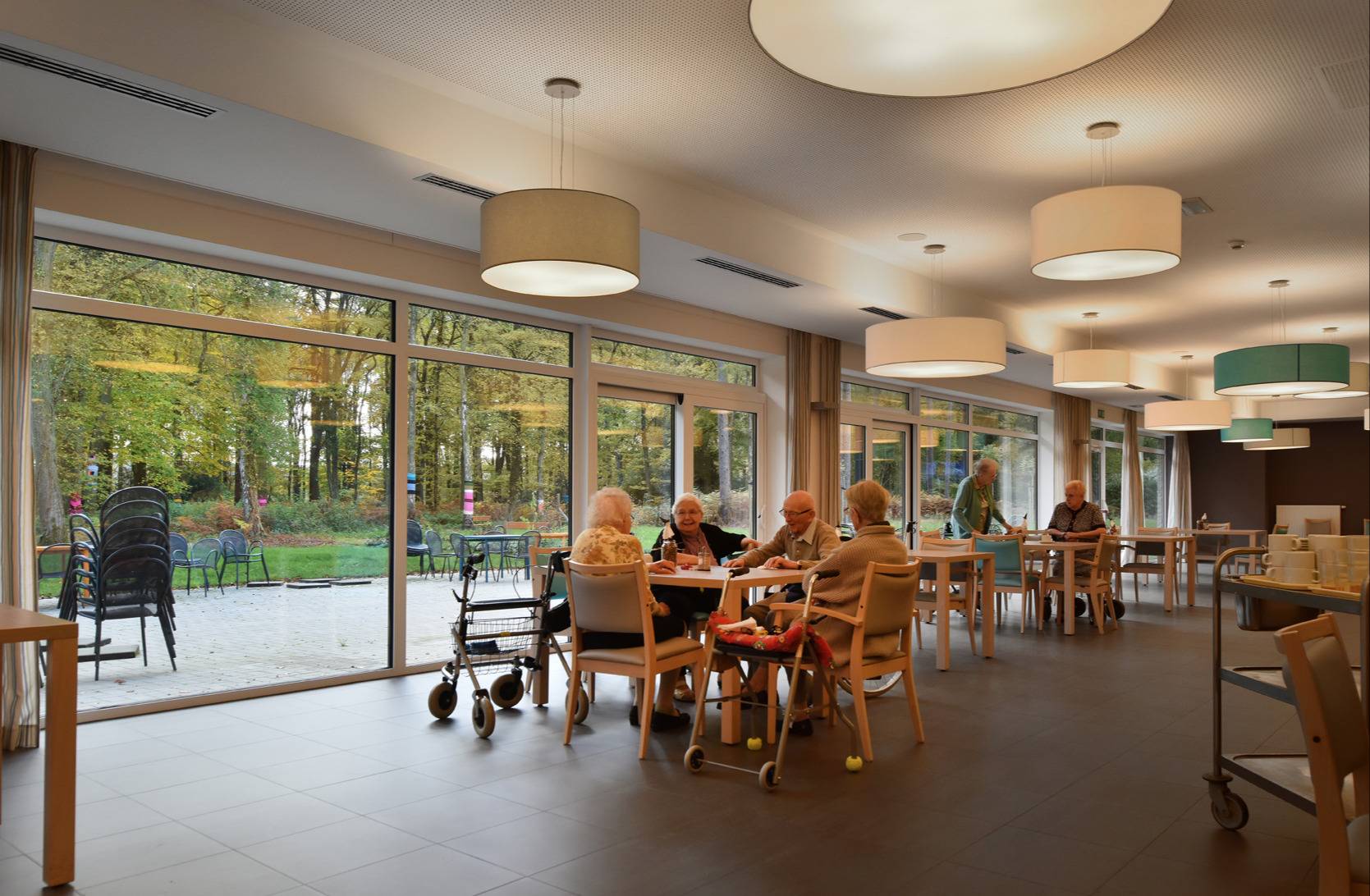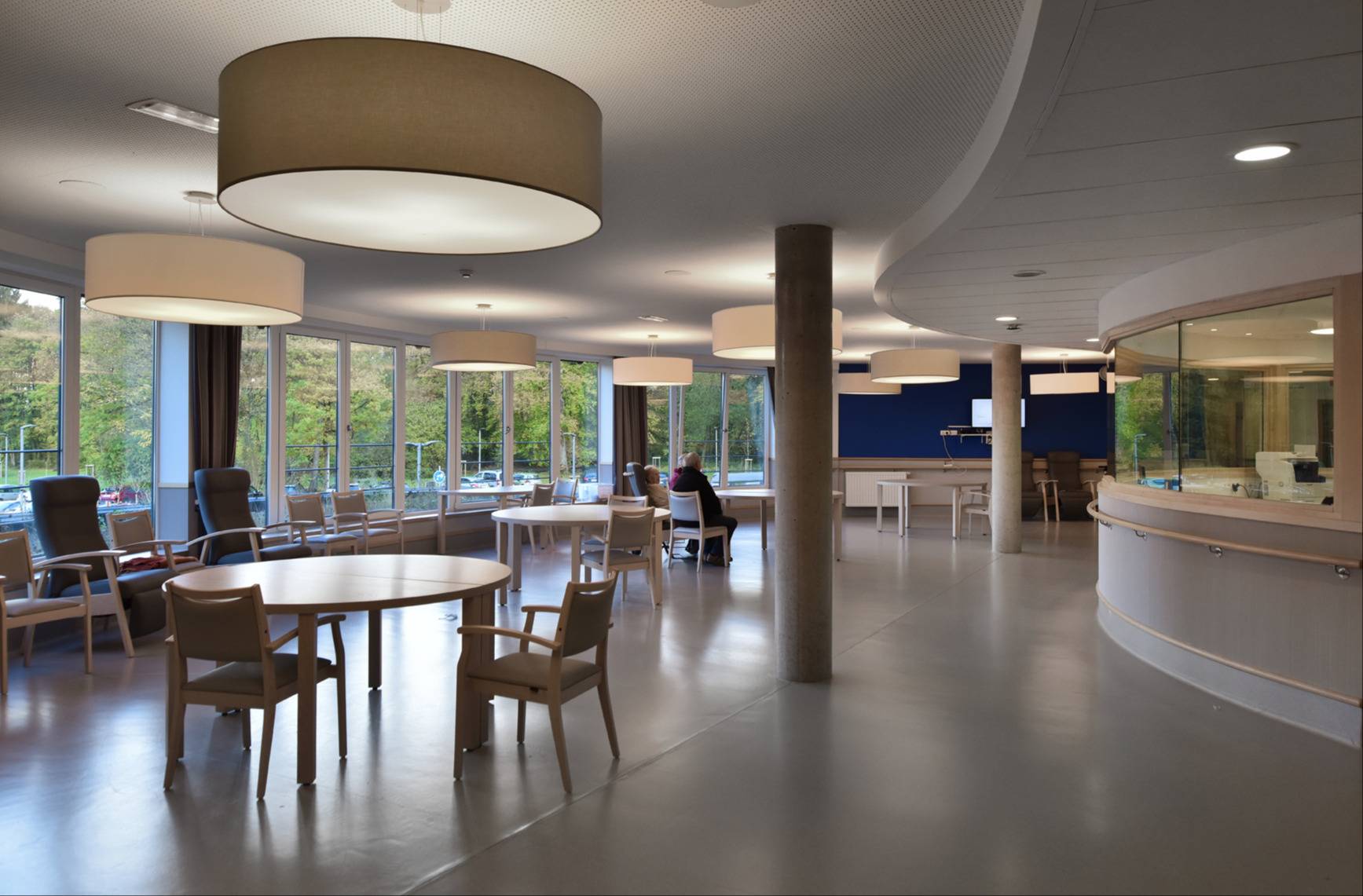 Architects P Debaeke - MS Hubert - D Daive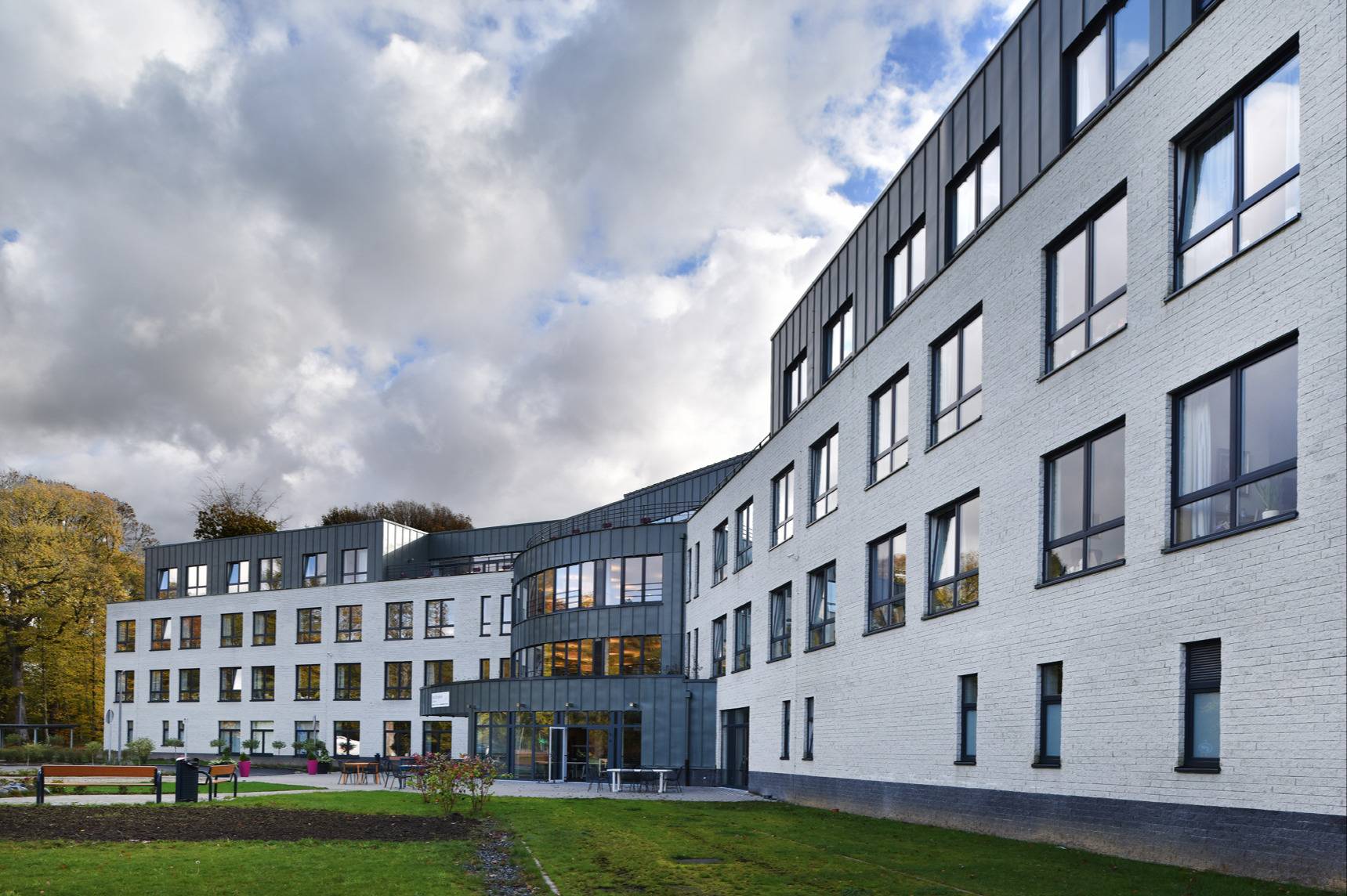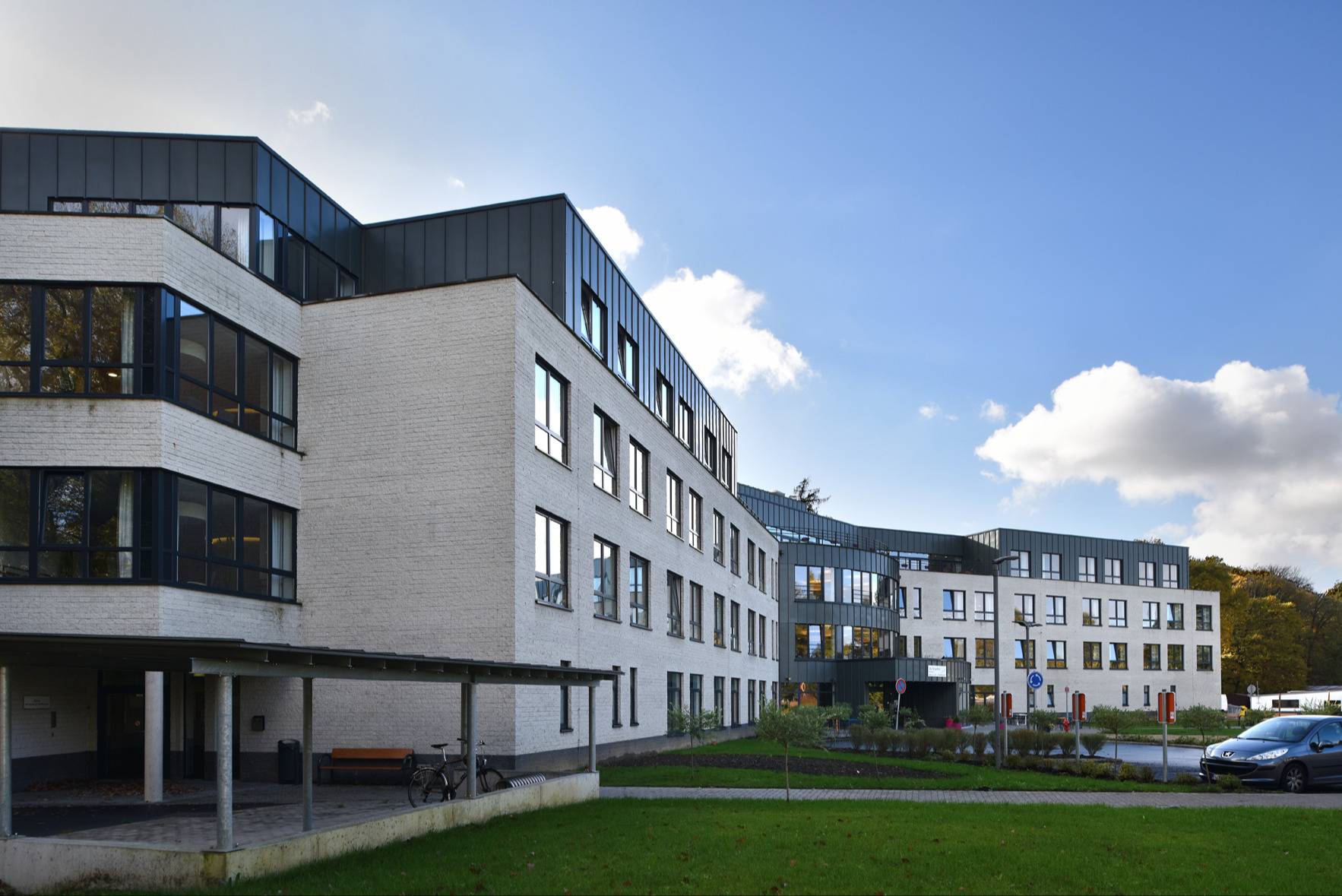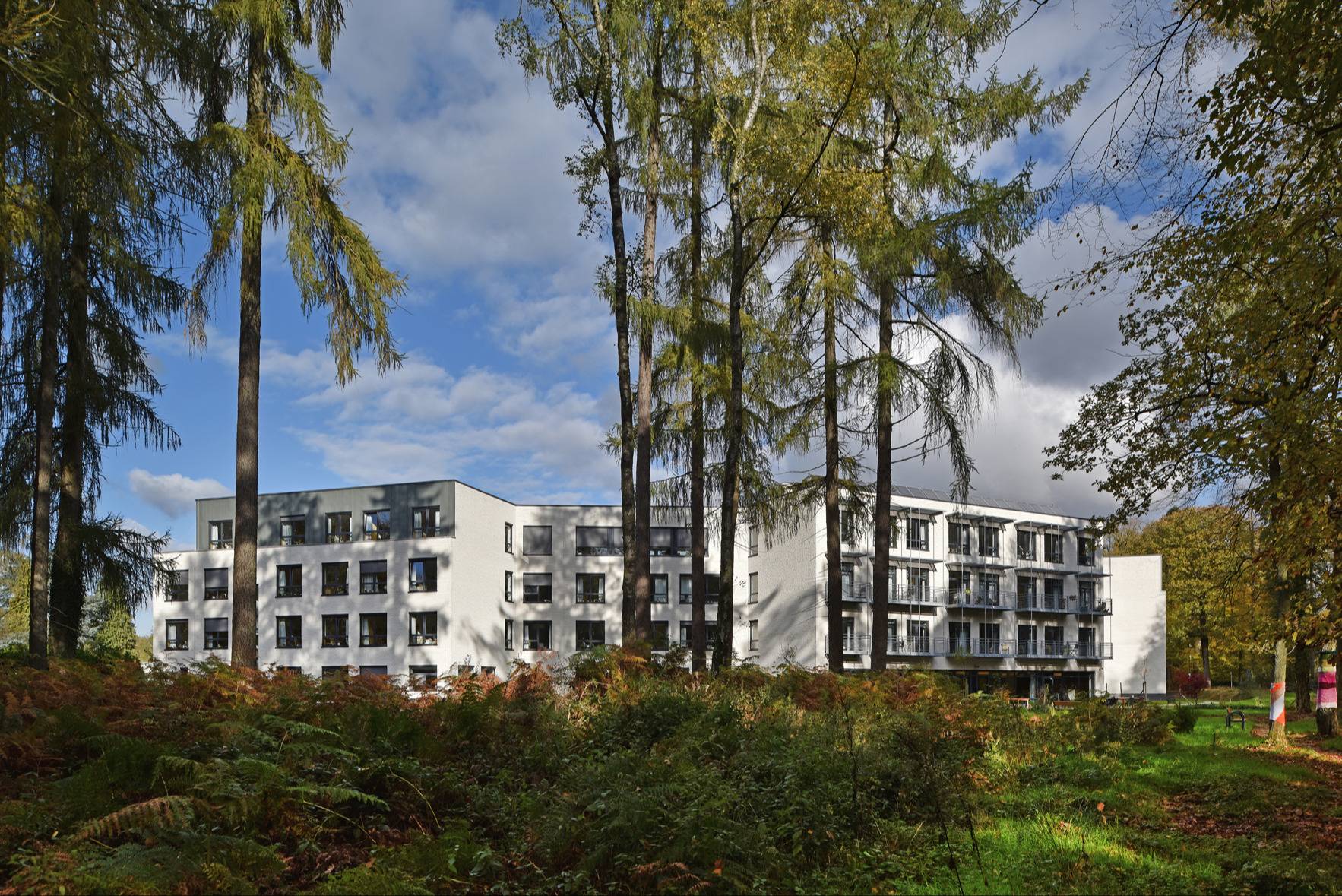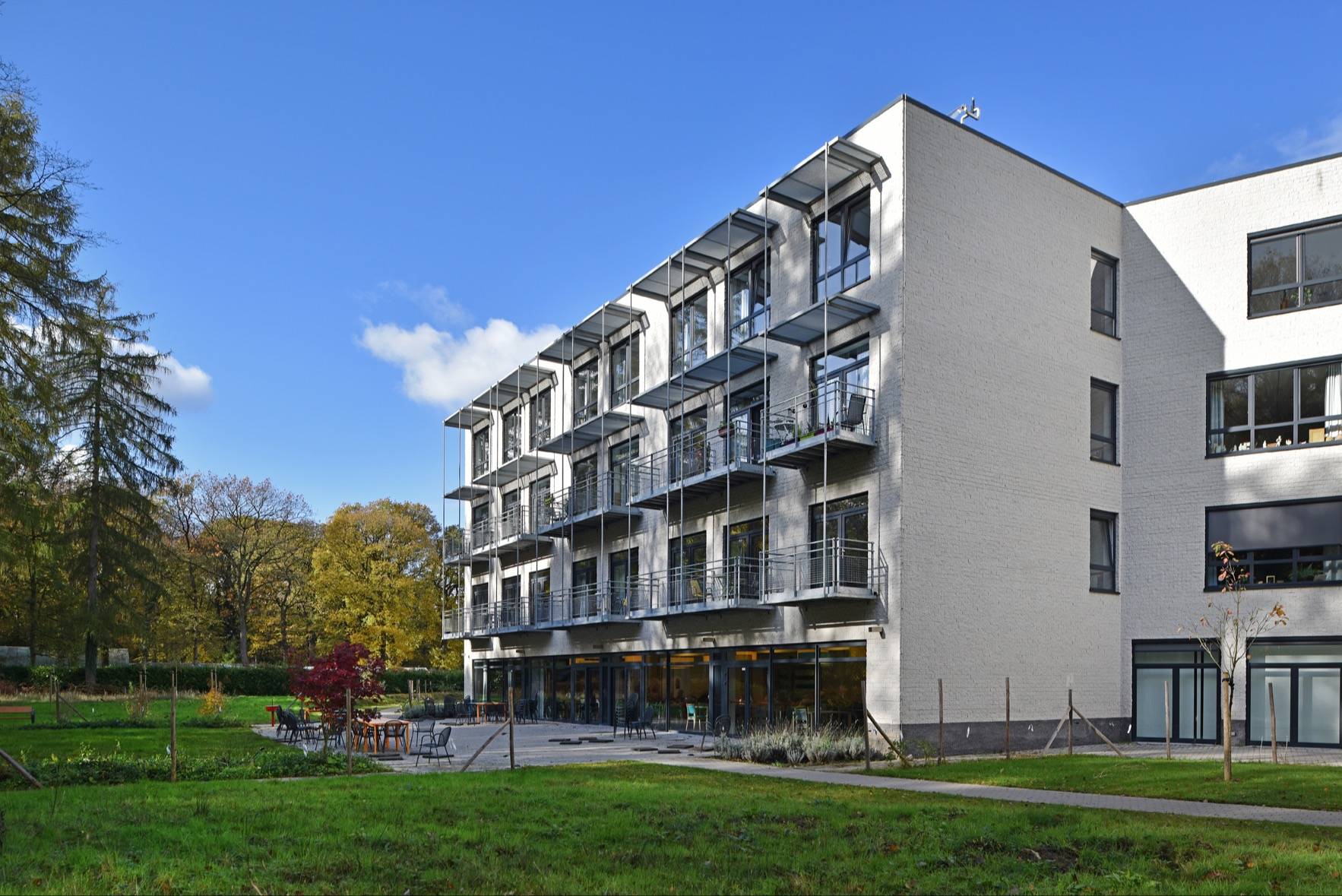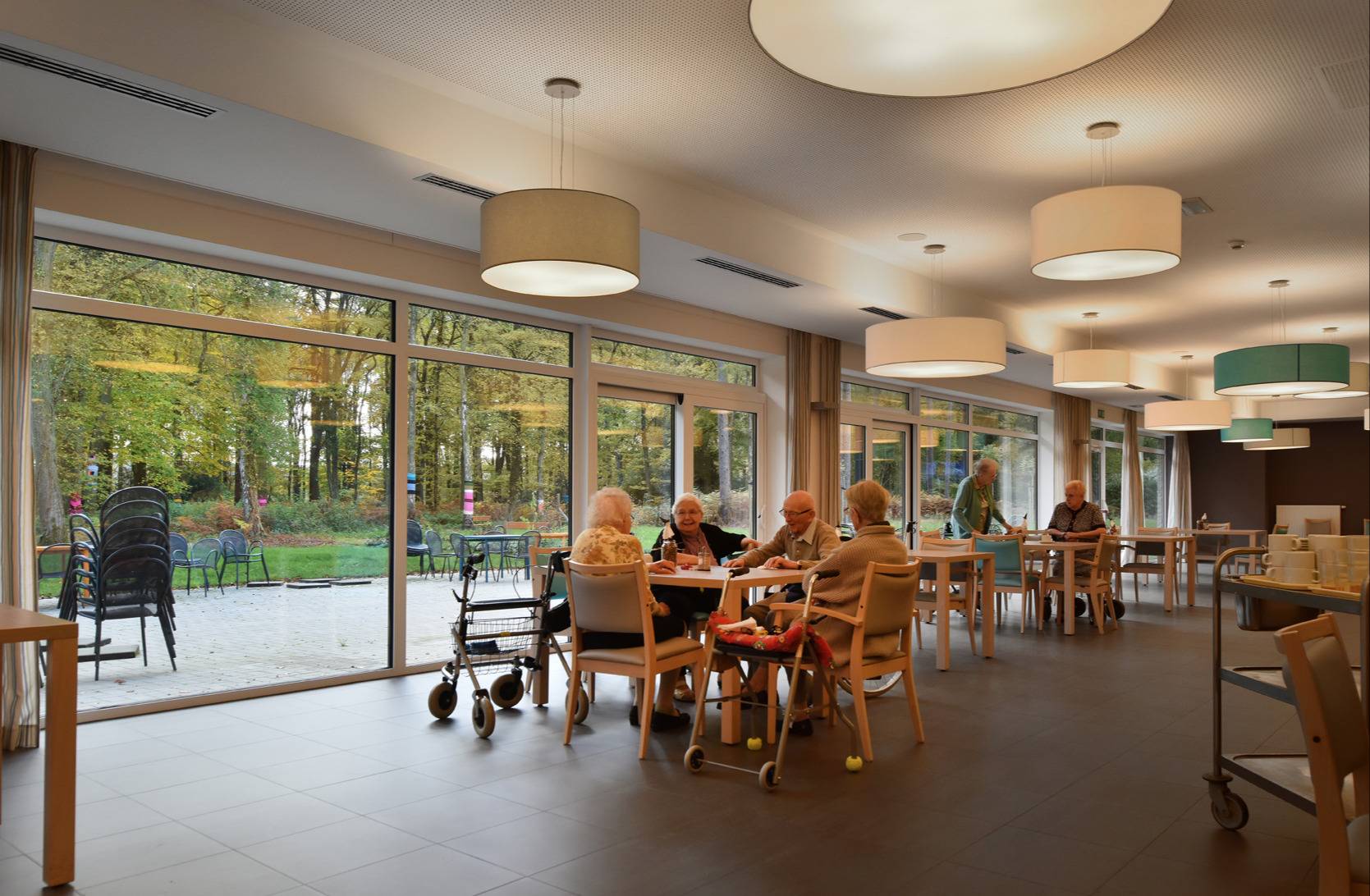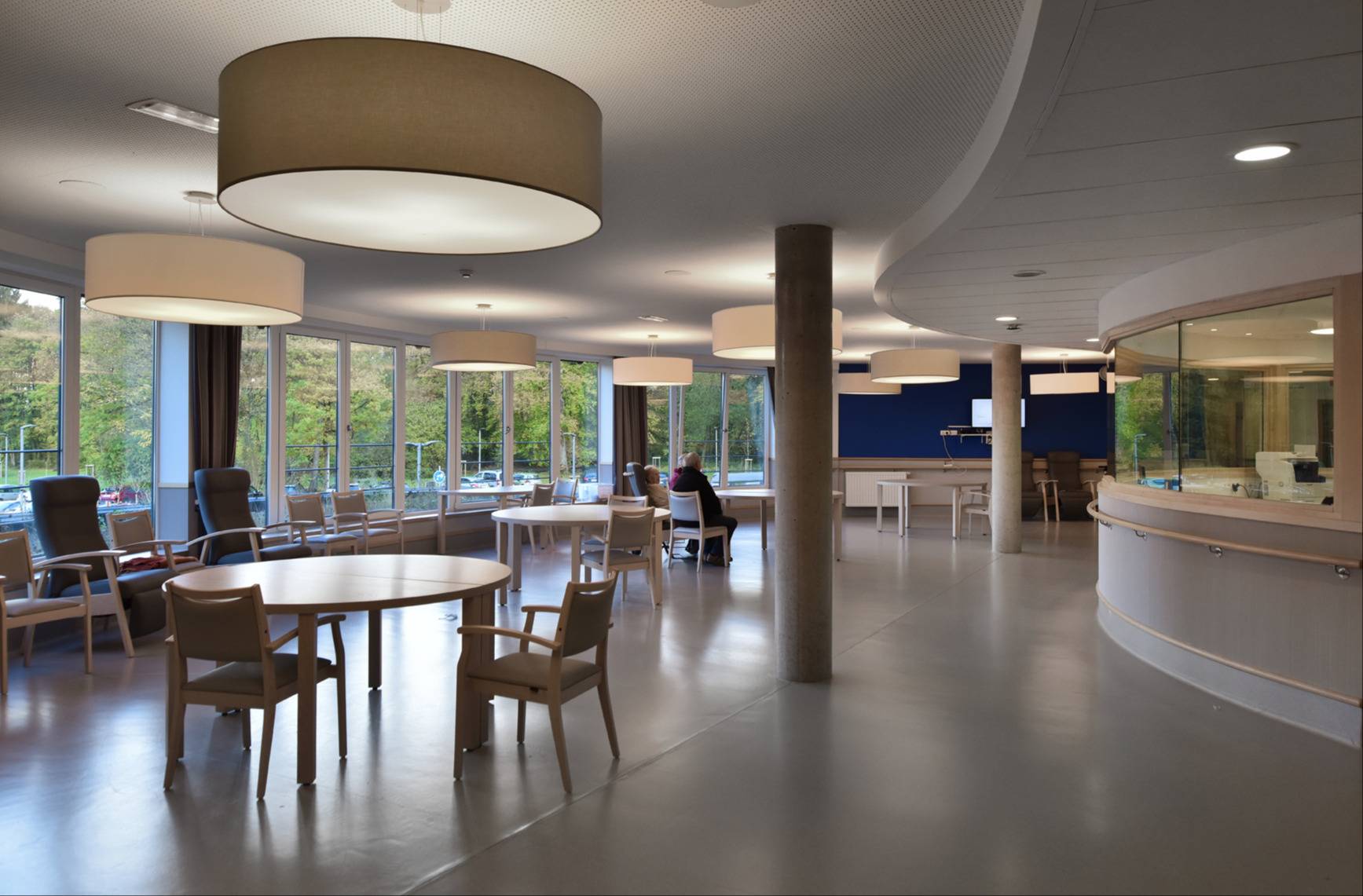 <
>