The project is located in the middle of Brussels. This is a pilot project to give support to people with Alzheimer's disease or other forms of senility.
Localisation: Brussels
Programme: RNH of 129 beds
Surface: 8.500 m²
Année: 2013 - 2017
Marché: Public
Maître d'ouvrage: CPAS de Bruxelles
Divers: Low energy: K28
Units of approximately 20 beds by level, naturally defined without borders or interiors closures.
The spatial pattern deviates from the hospital scheme by setting up a central hub combining voluntarily reduced nurses rooms, living rooms and, on both sides, two wings of rooms. The organization of the central hub allows ambulation, supervision as well as activities. At each level, some accessible, secure terraces and a winter garden allow residents to stay connected with the city, sounds and seasons.
On the 7th floor are located some group activities spaces and an « Alzheimer coffee » to host families and provide convivial interaction spaces and stunning views over the city above terraces.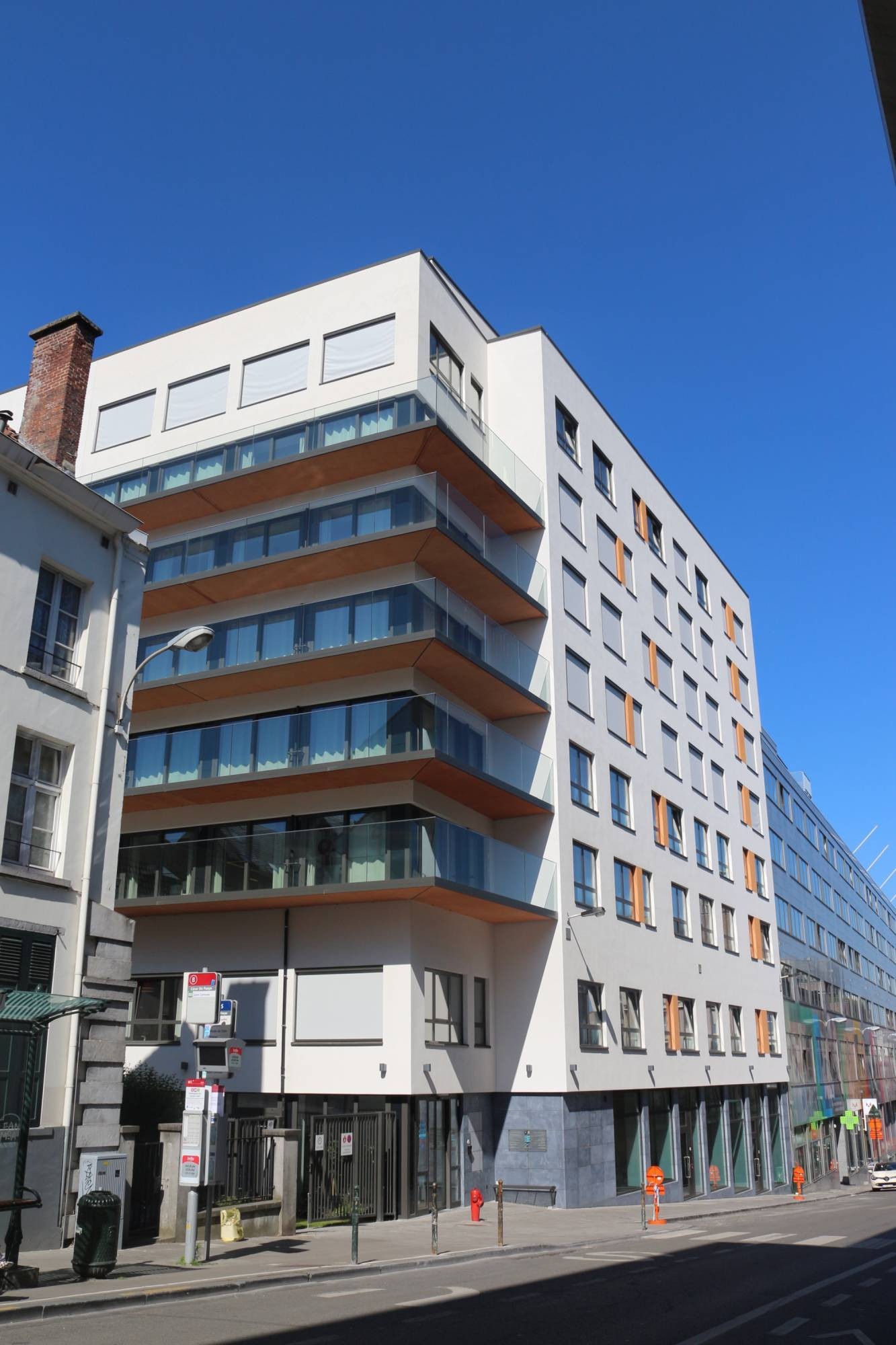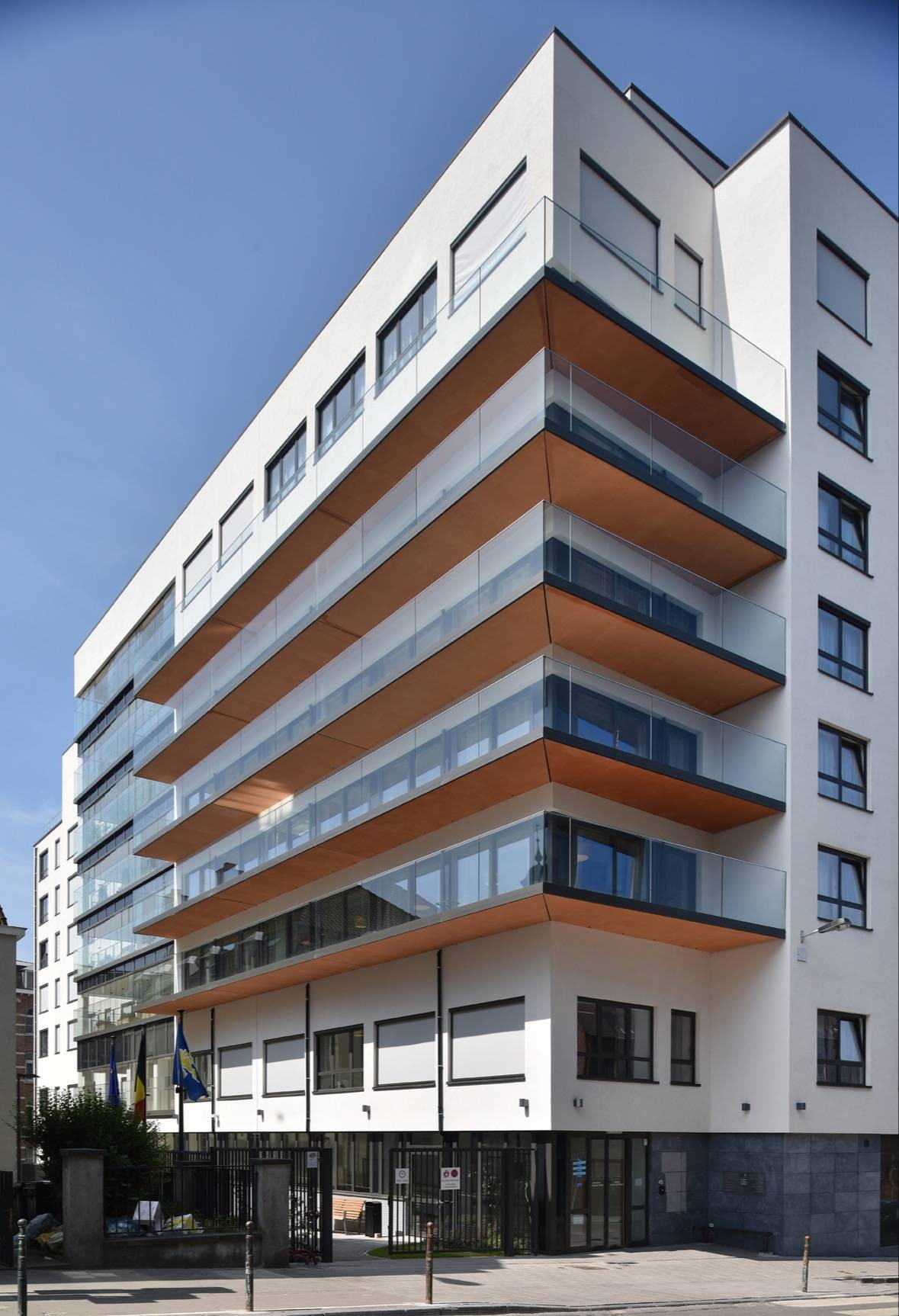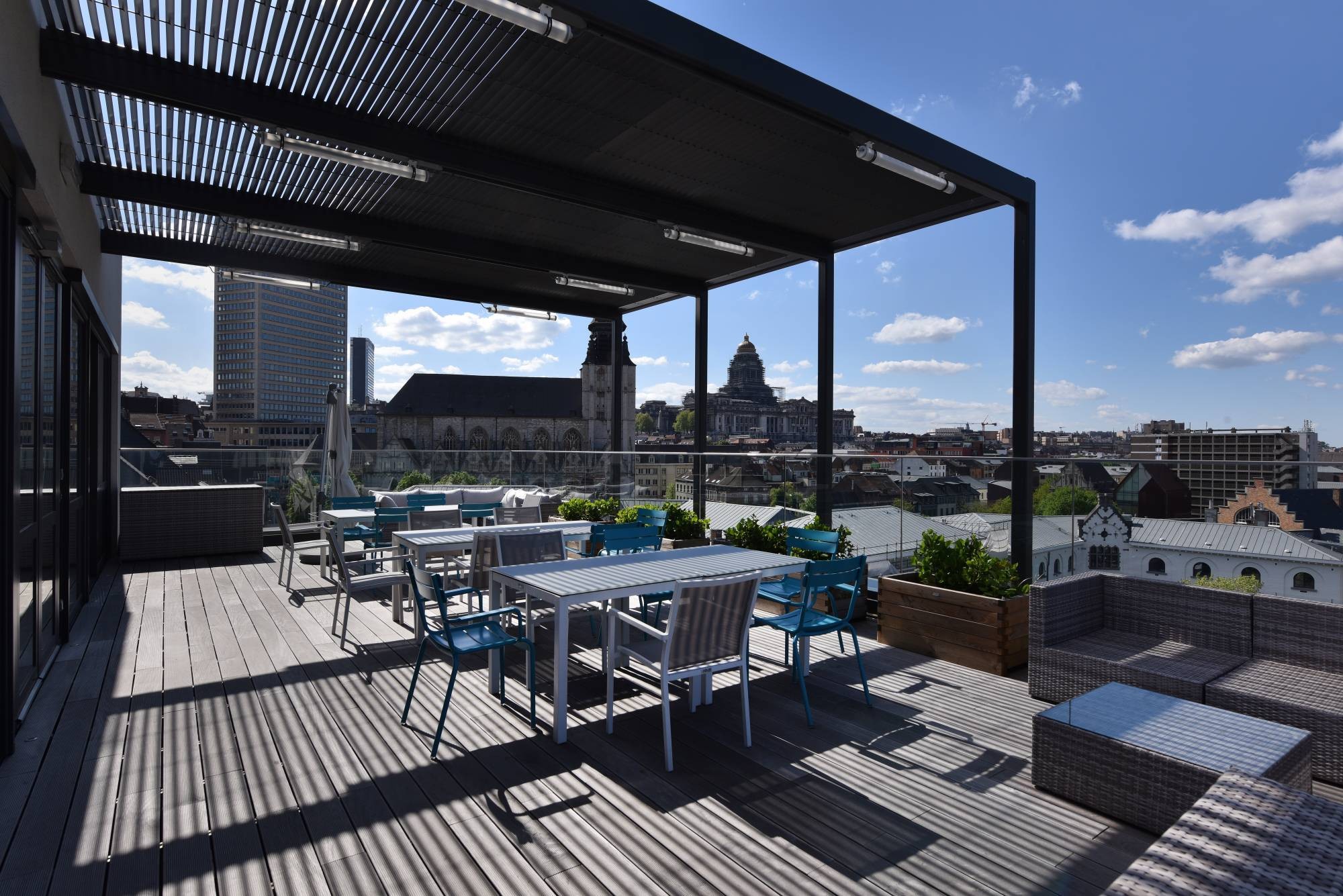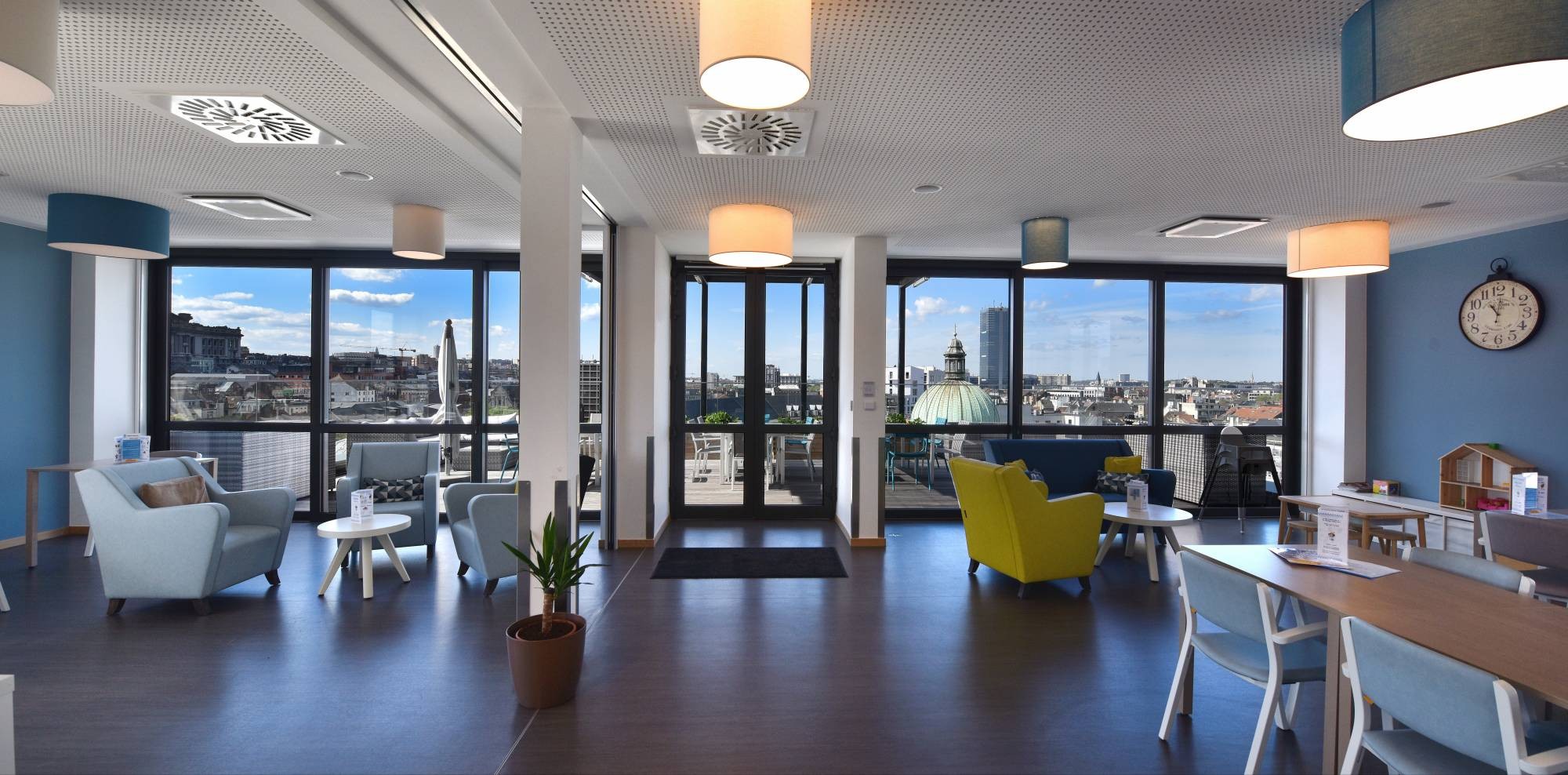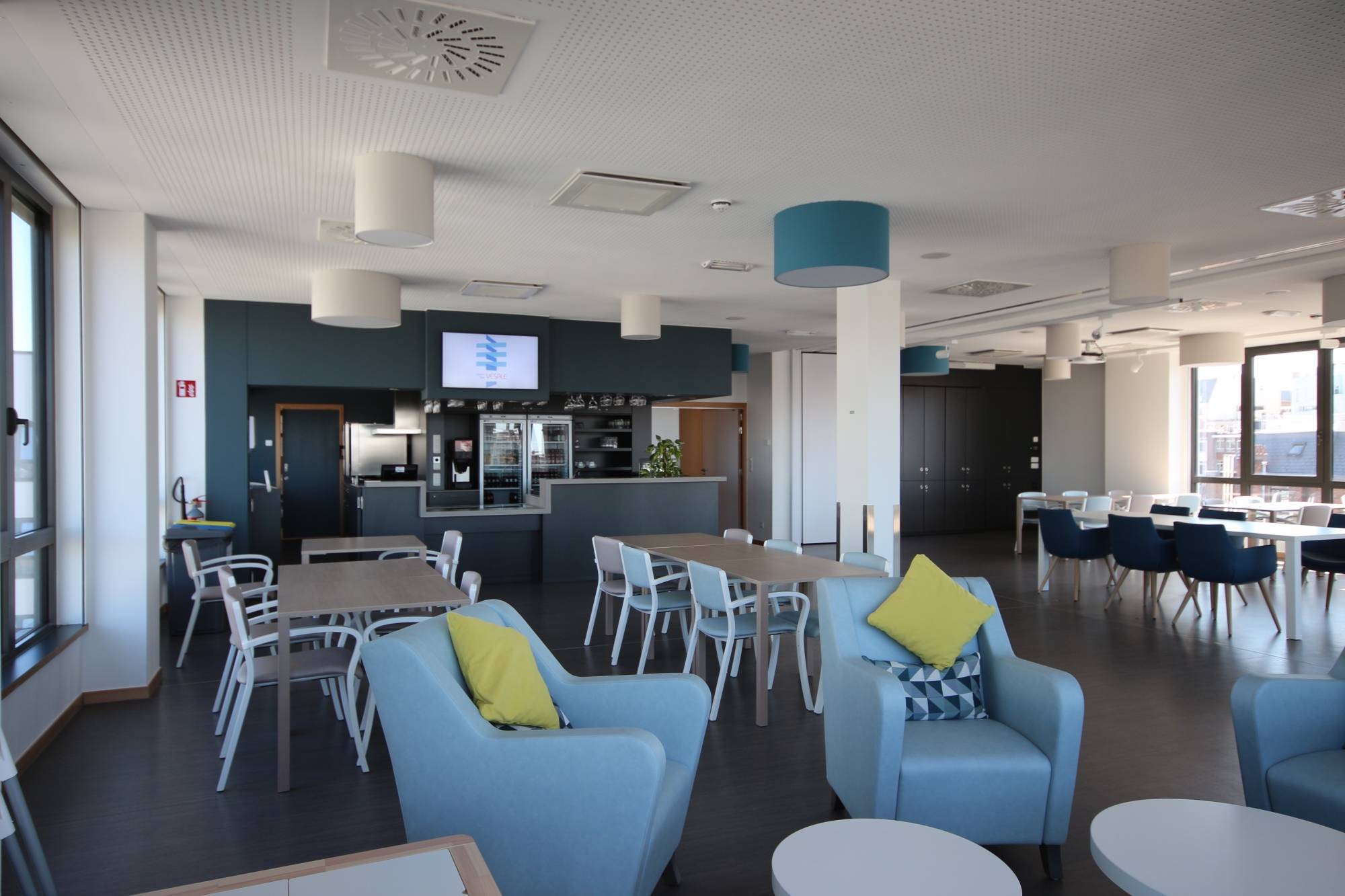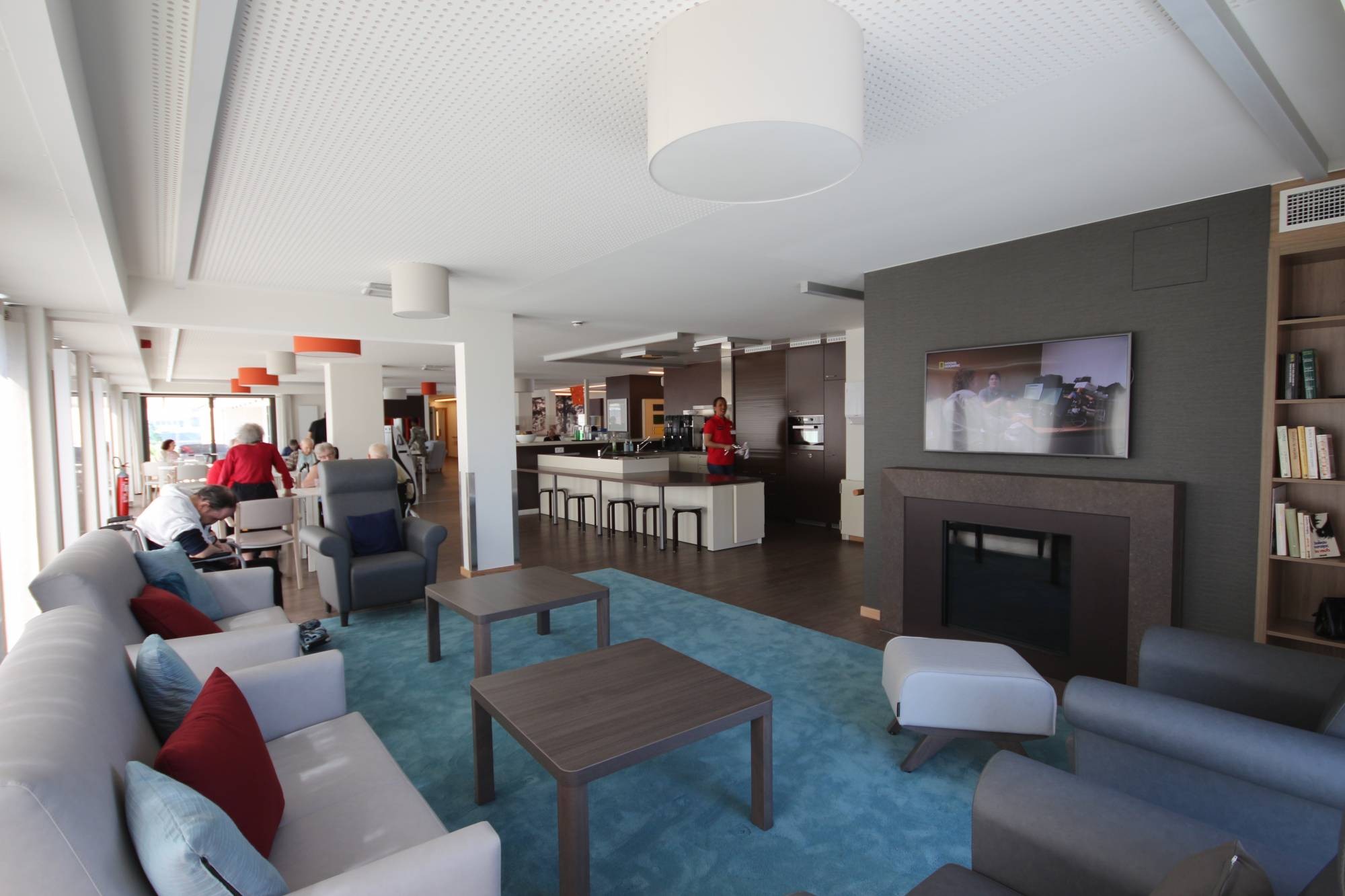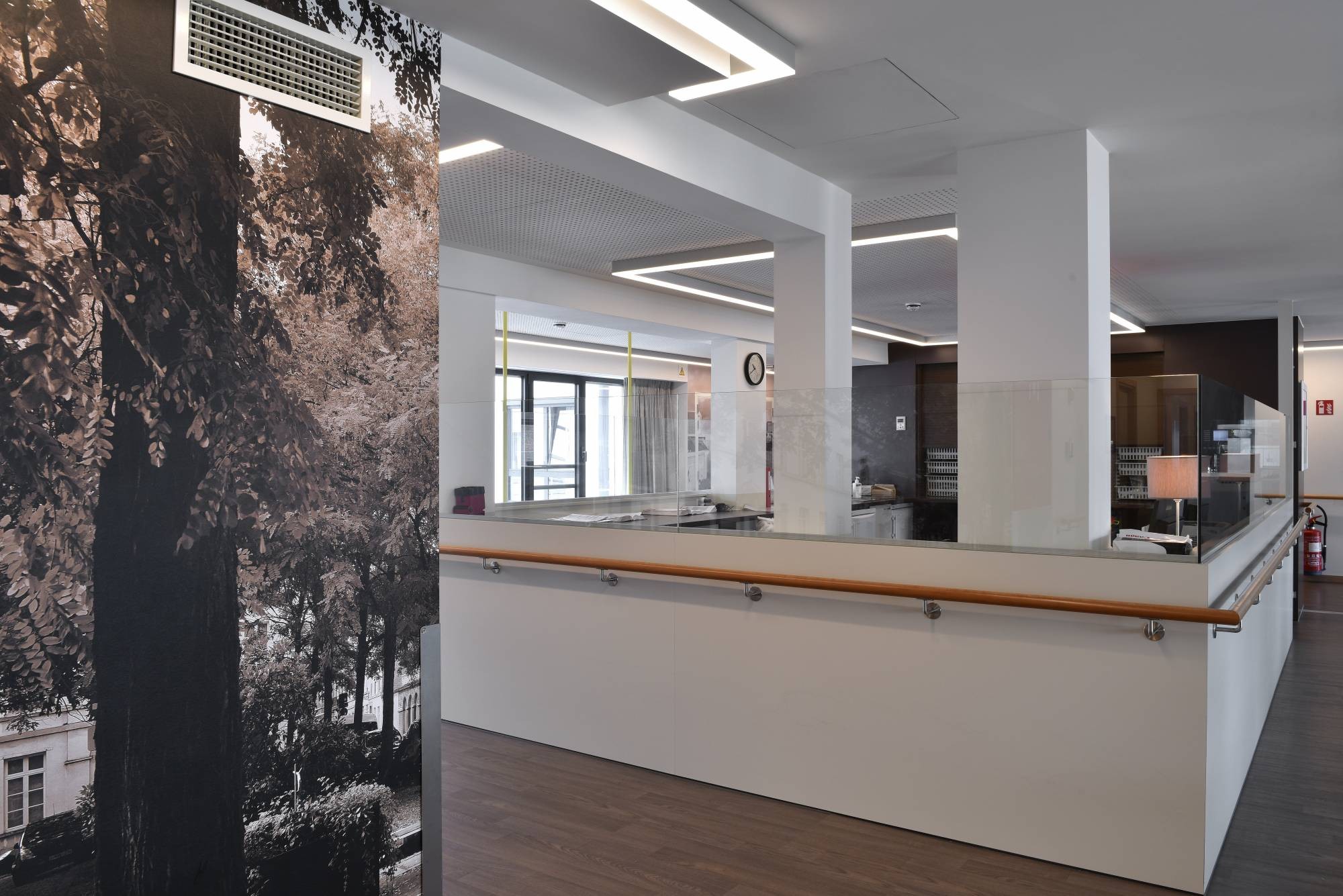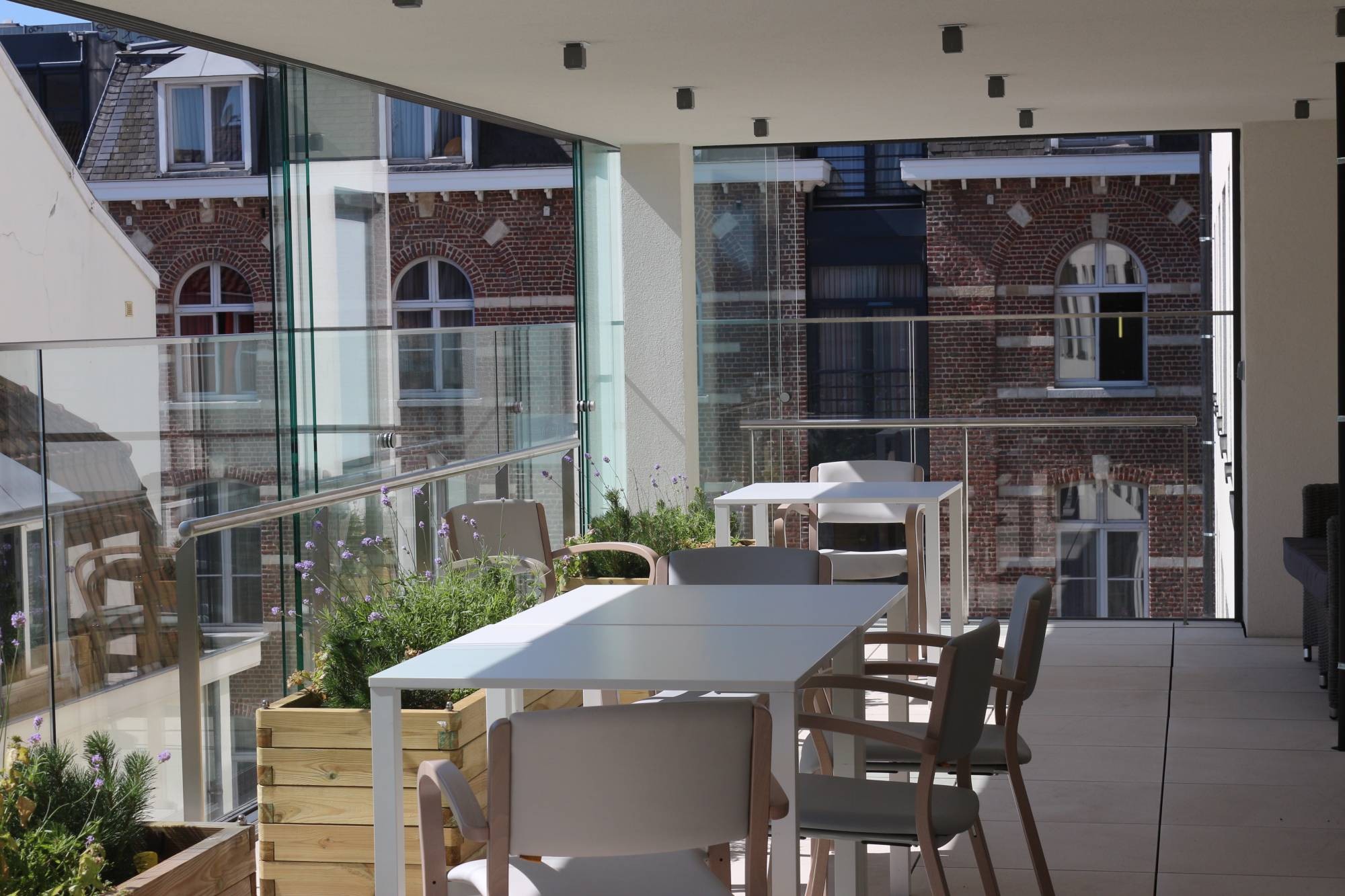 This heavy renovation requires exposing the trays to respond to the requirements of surfaces needed for rooms and new requirements for energy performance.

Architects P Debaeke - MS Hubert - D Daive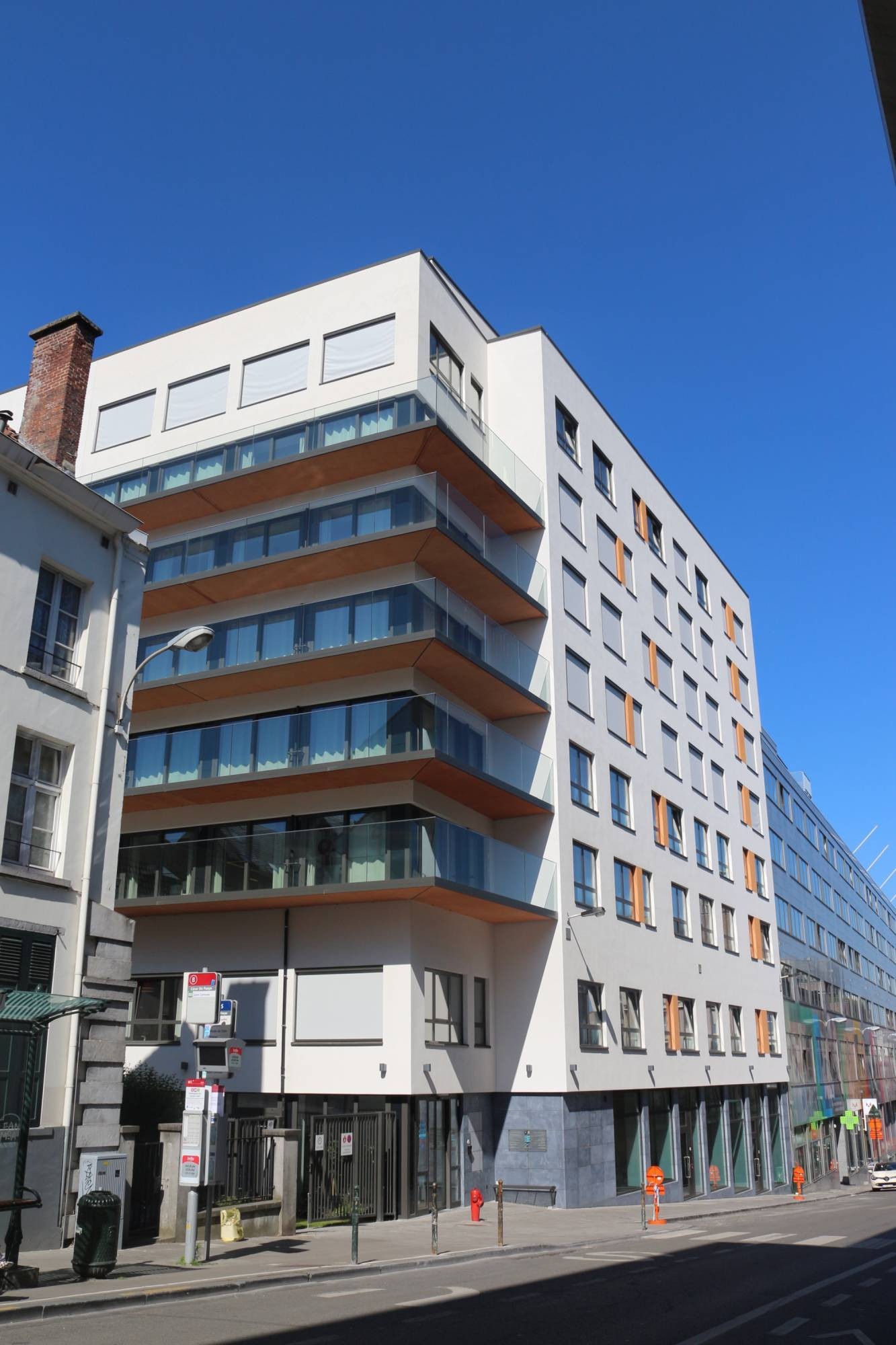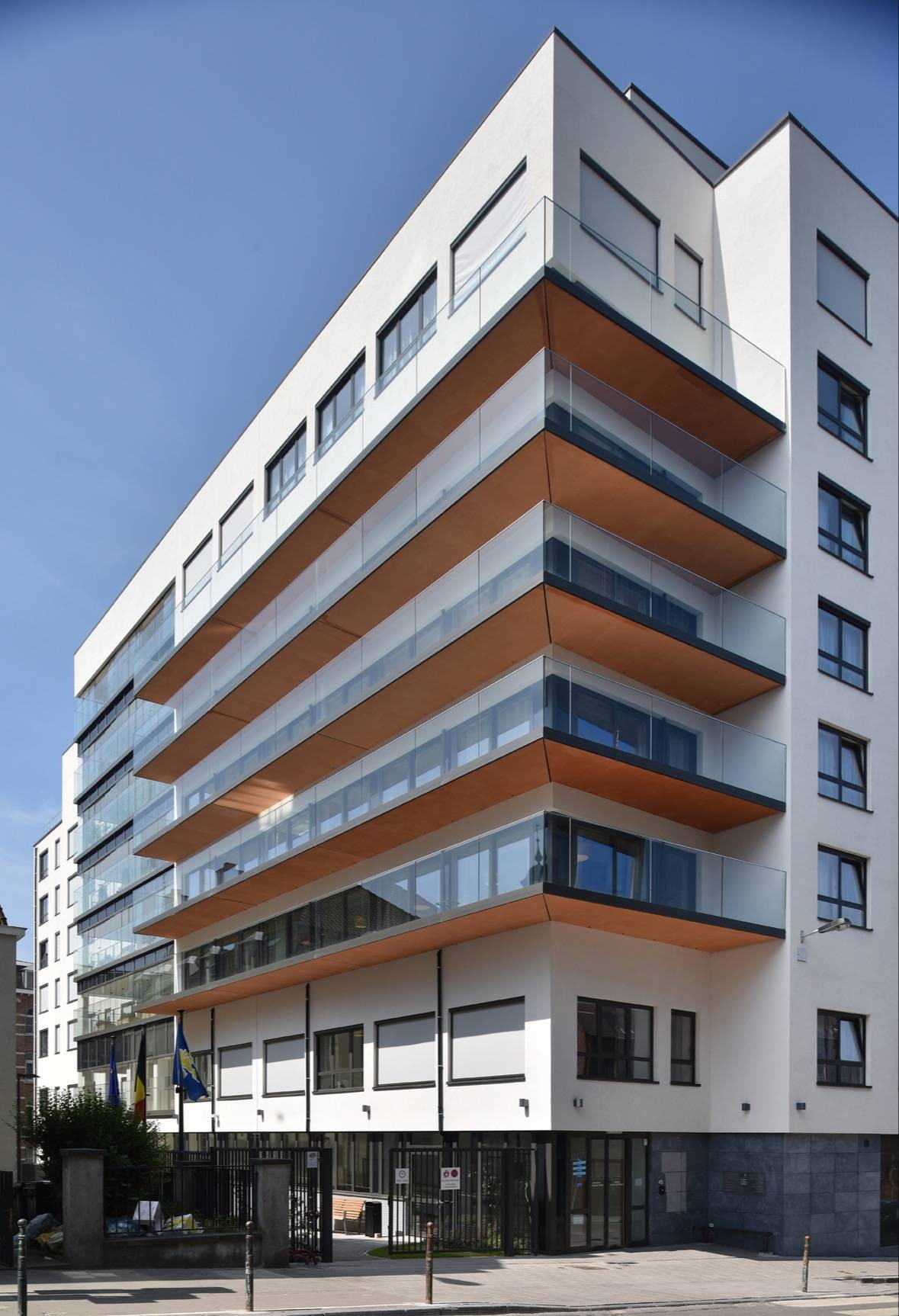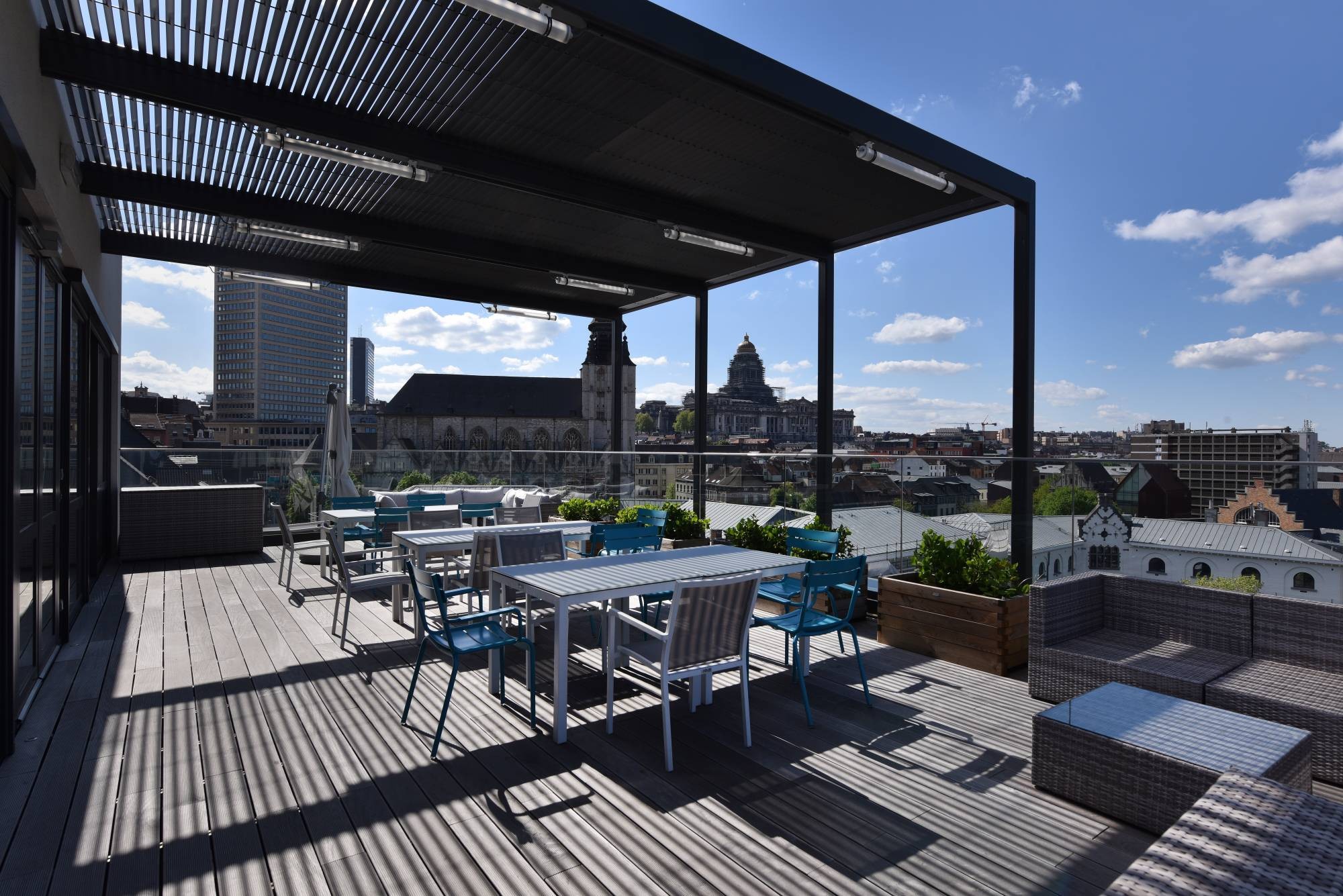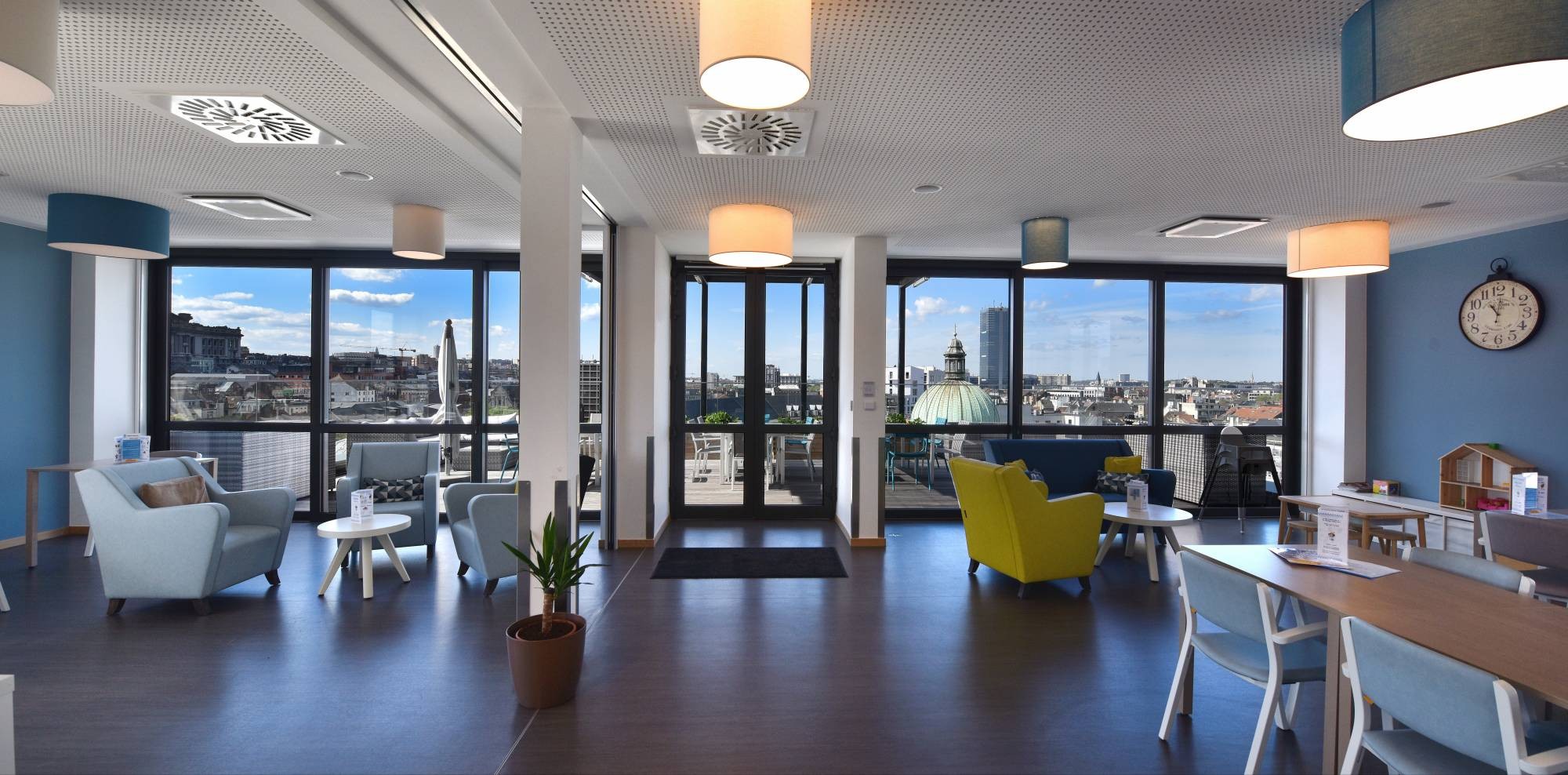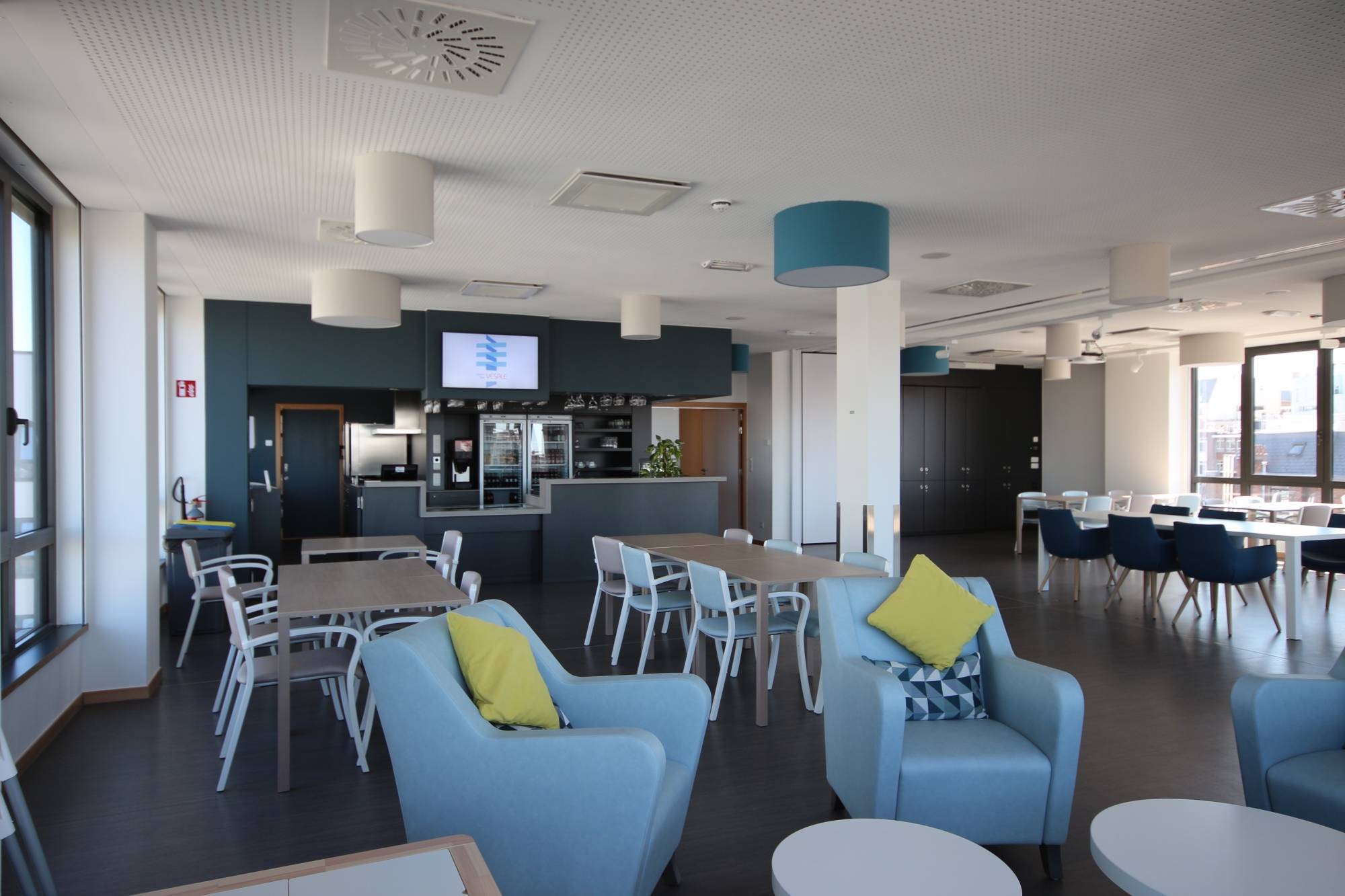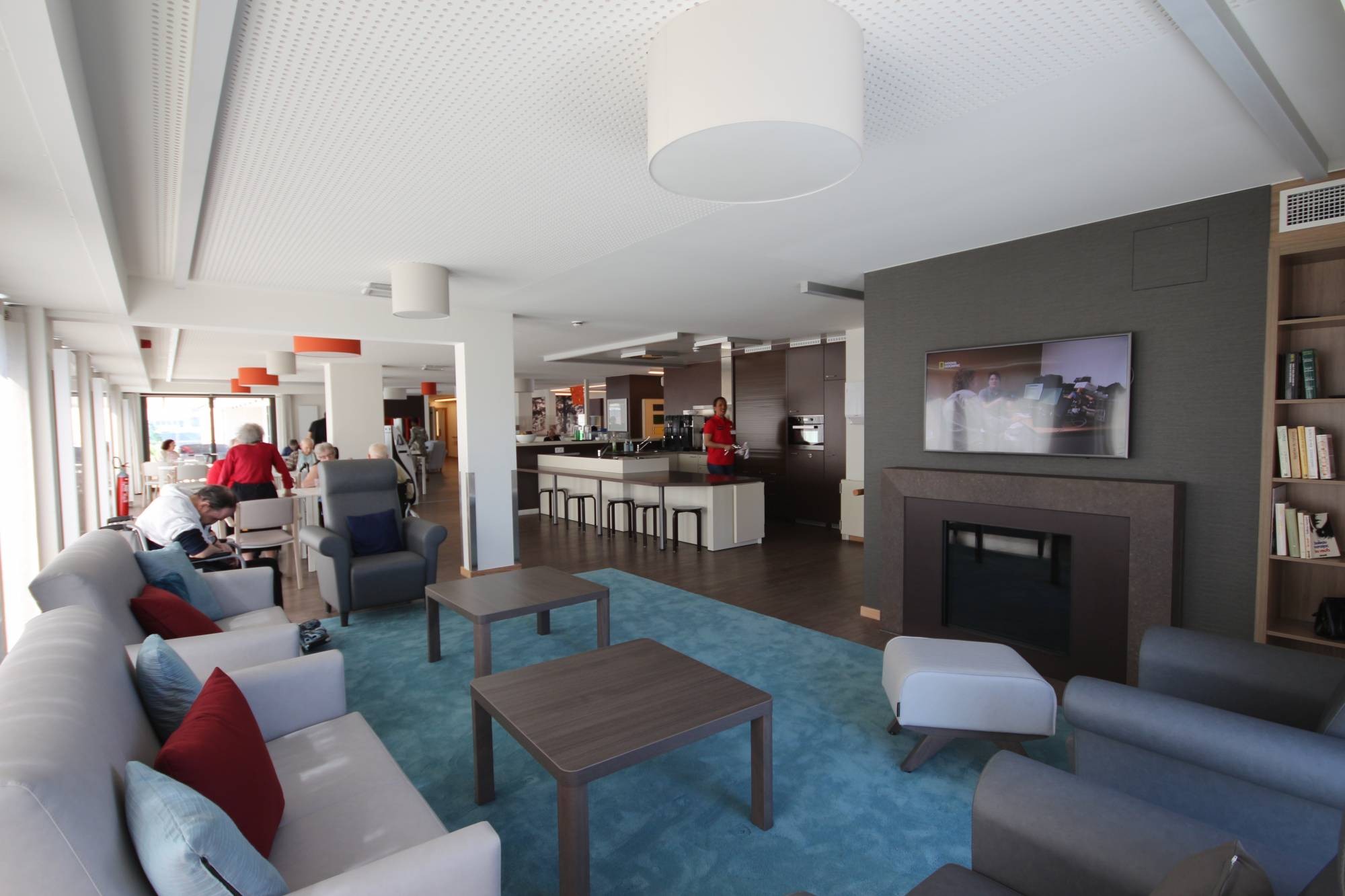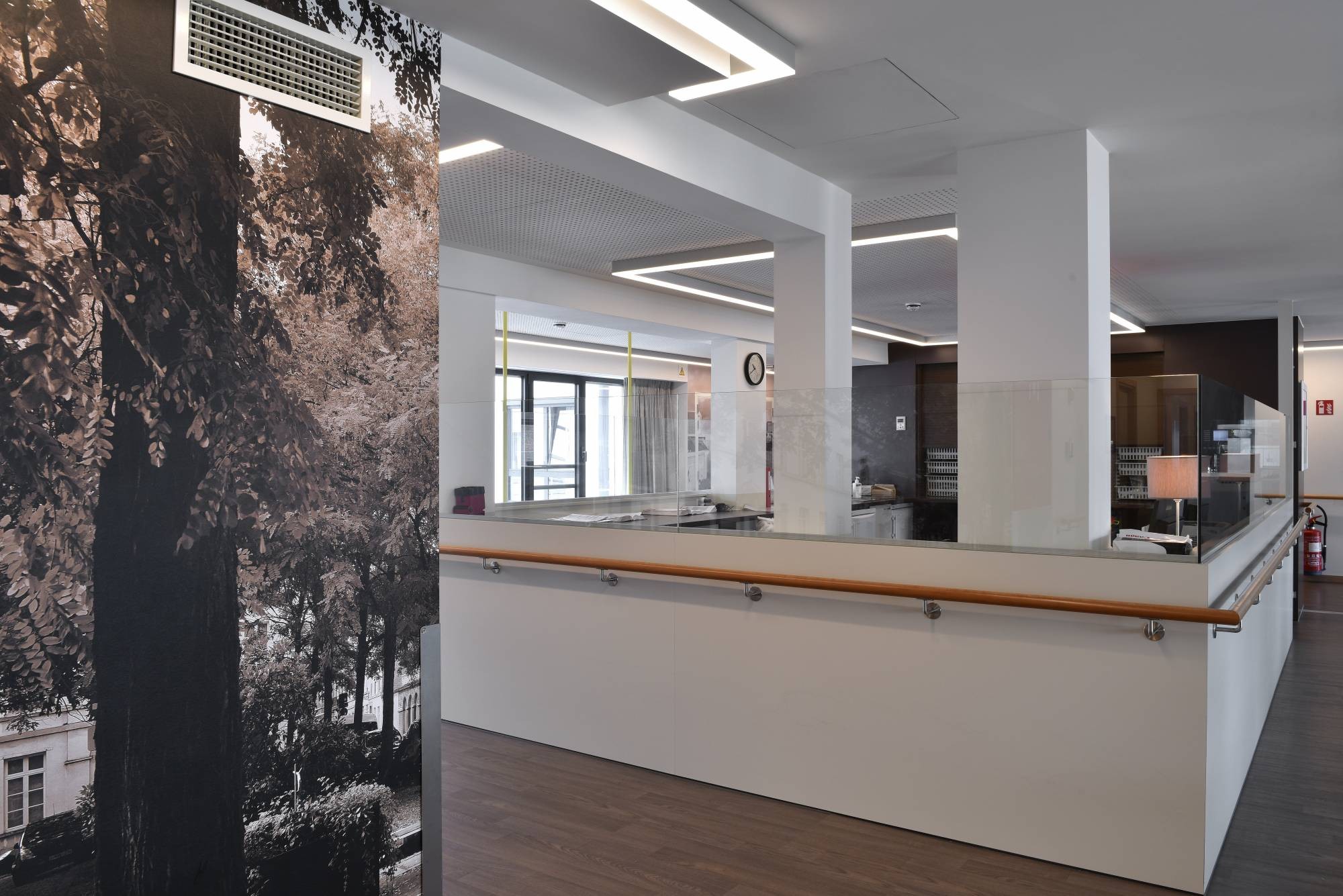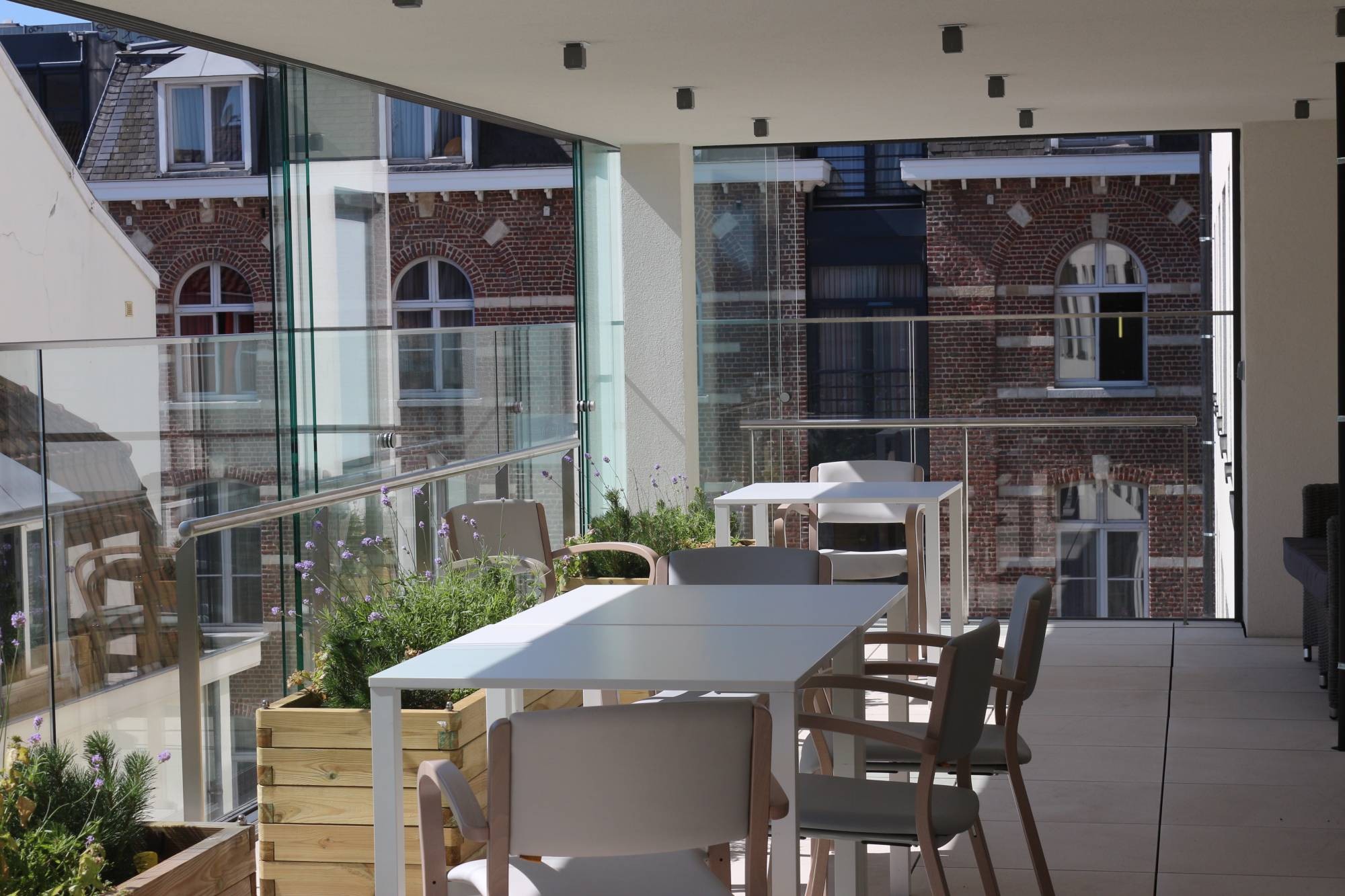 <
>