The architectural proposal aims to minimize built extensions to the benefit of green spaces and to promote their interpenetration.
The energetic thinking is based on the creation of a new well-insulated envelope to achieve a building with low energy consumption.
Location: Saint-Josse-Ten-Noode
Programme: RNH of 148 beds
Surface Area: 14.850 m²
Year: 2009 - 2014
Association: Grontmij Belgium sa
Market: Public
Client: CPAS de Saint-Josse-Ten-Noode
Other: Low energy: K27
The building work is planned in two phases :
• Construction of a new extension to the existing building to provide hundred RH / RNH beds, a polyclinic, the first part of an underground car park and a new kitchen.
• Renovation of the existing building in order to achieve the full final operation of 148 RH / RNH beds.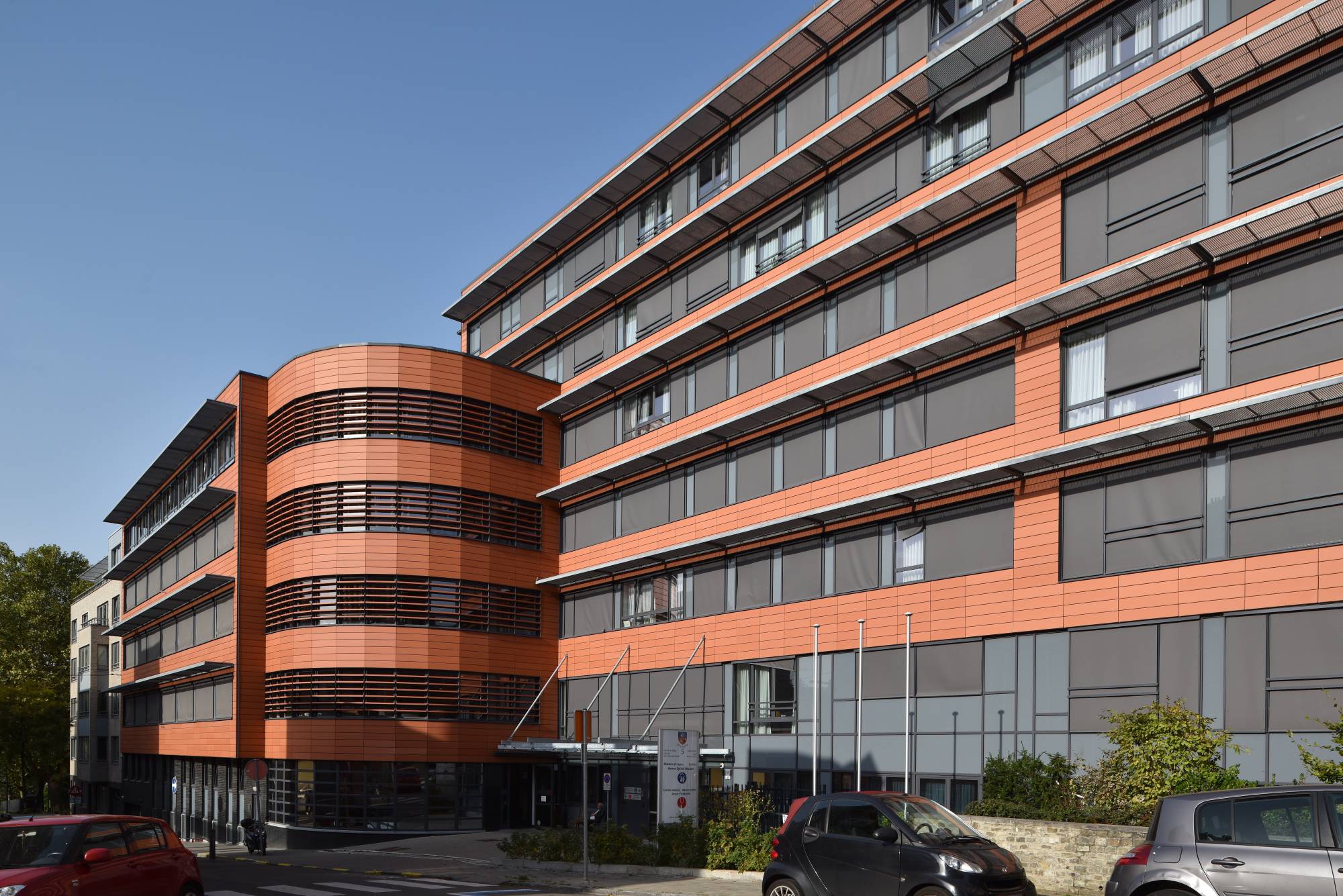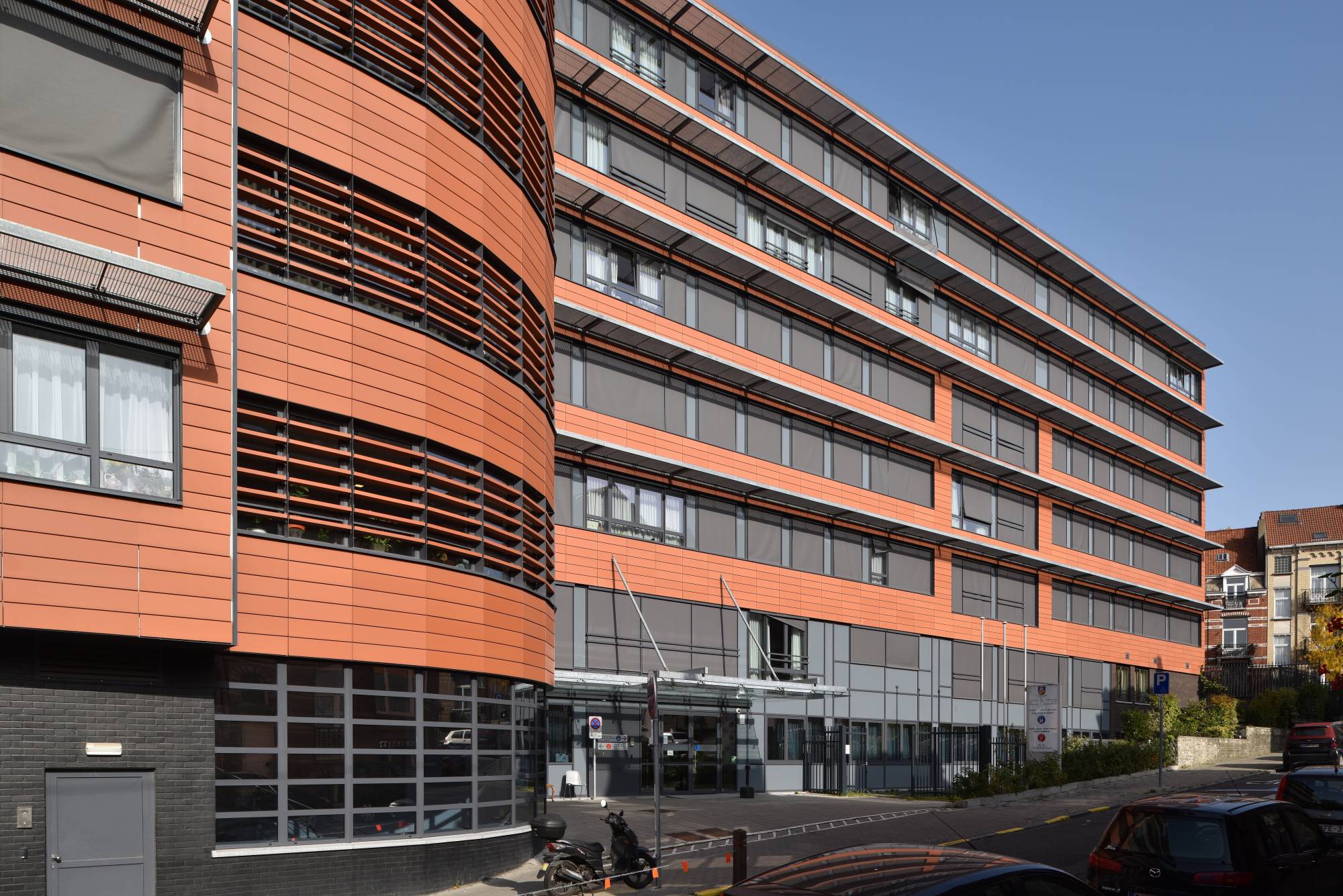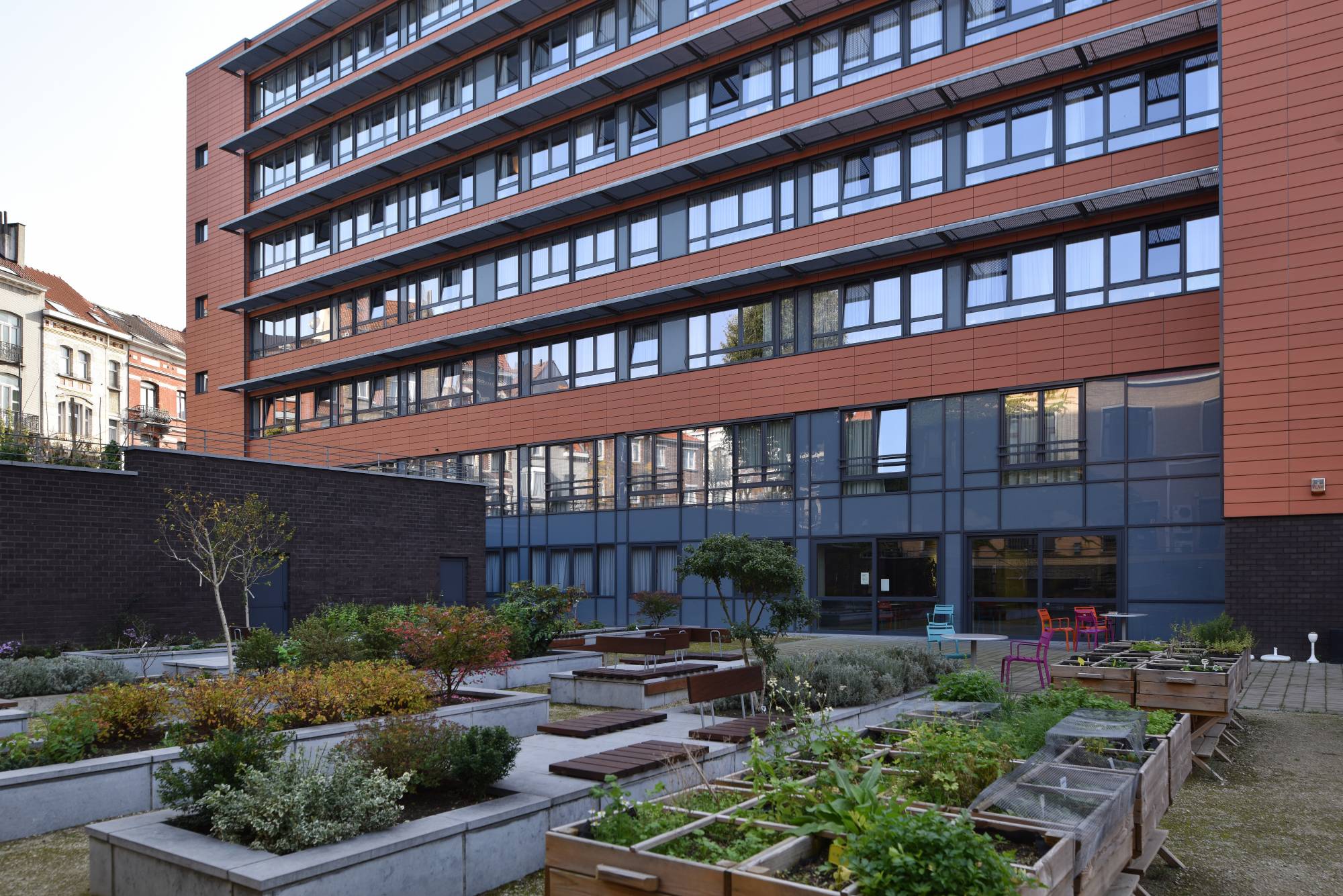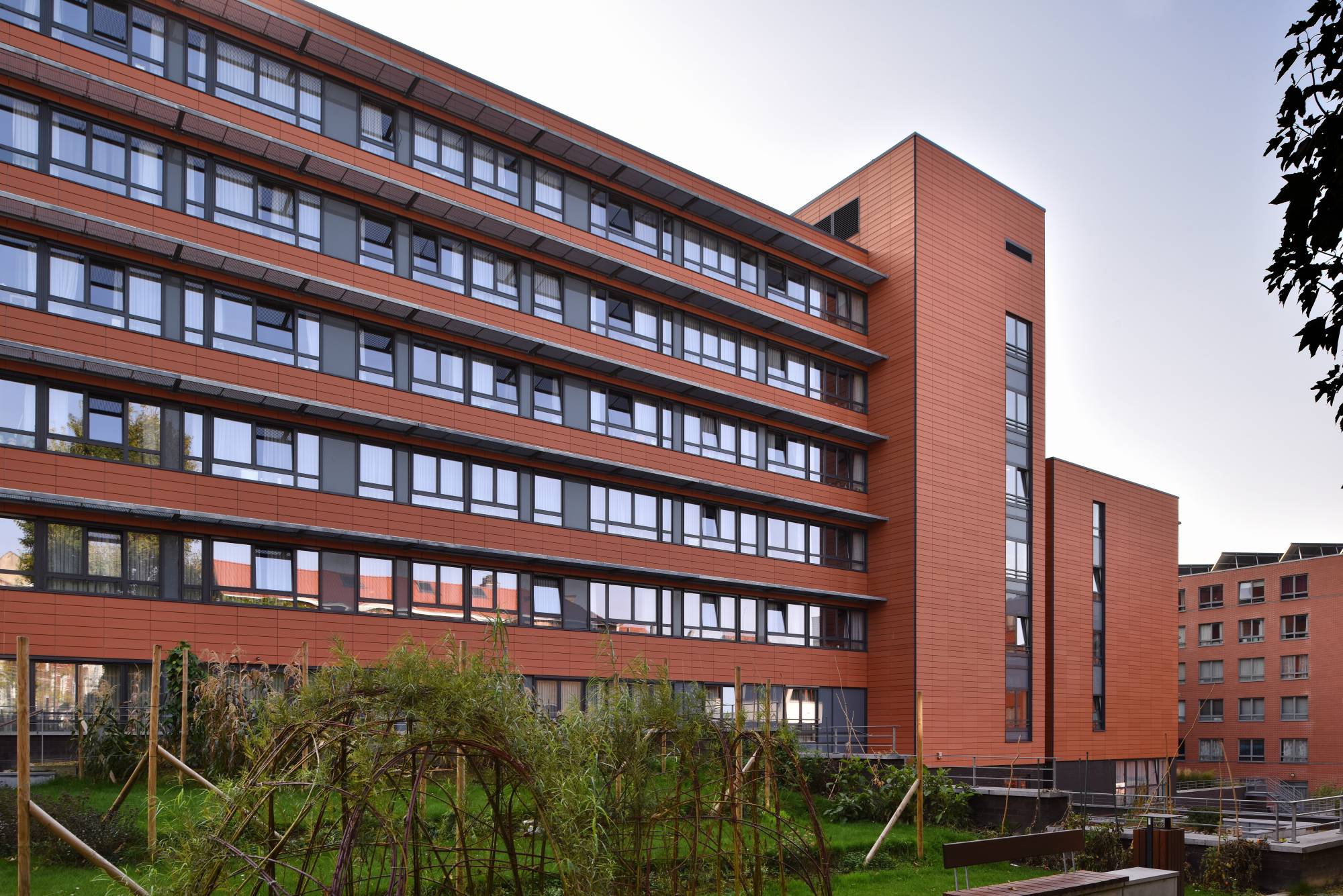 Architects P Debaeke - MS Hubert - D Daive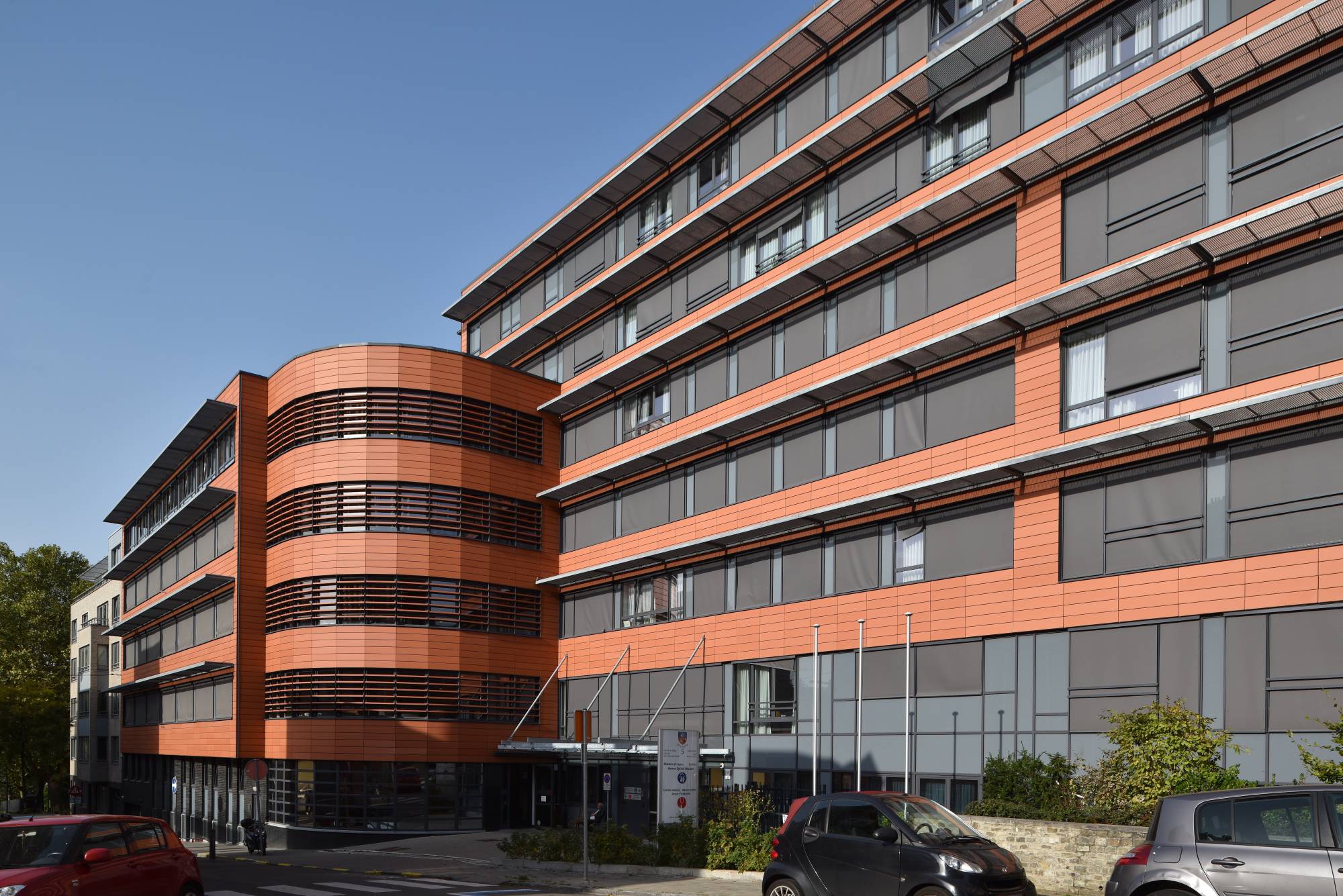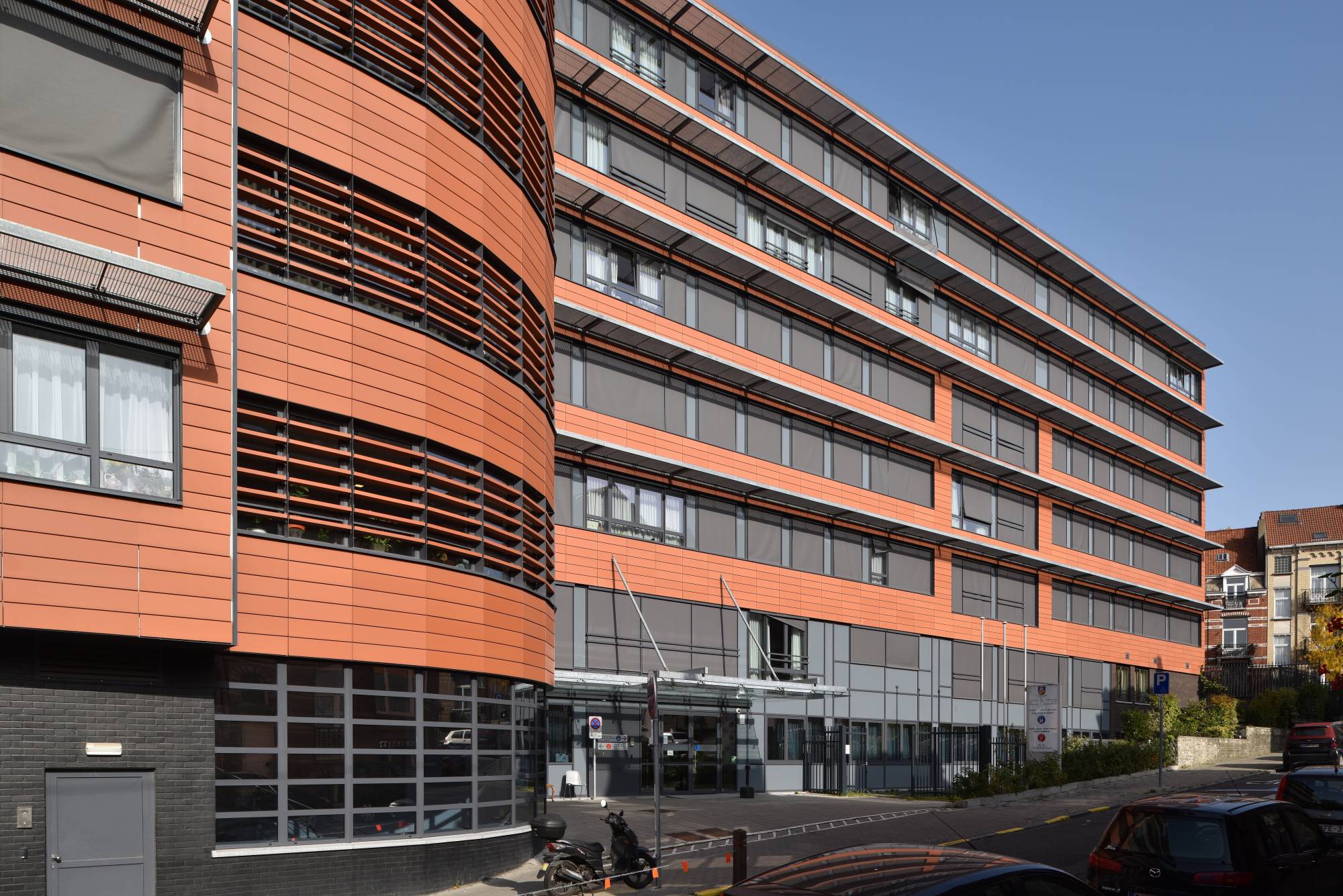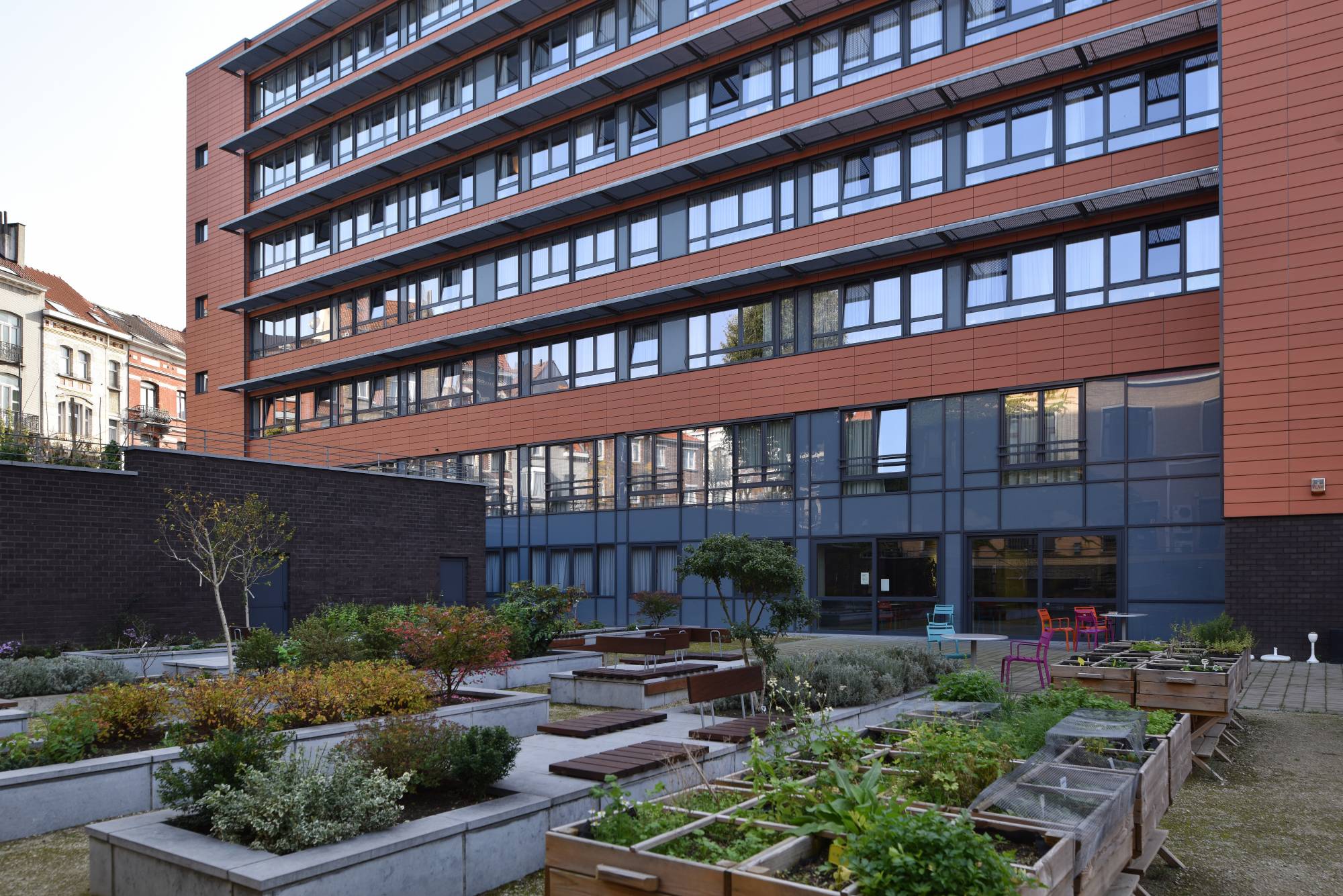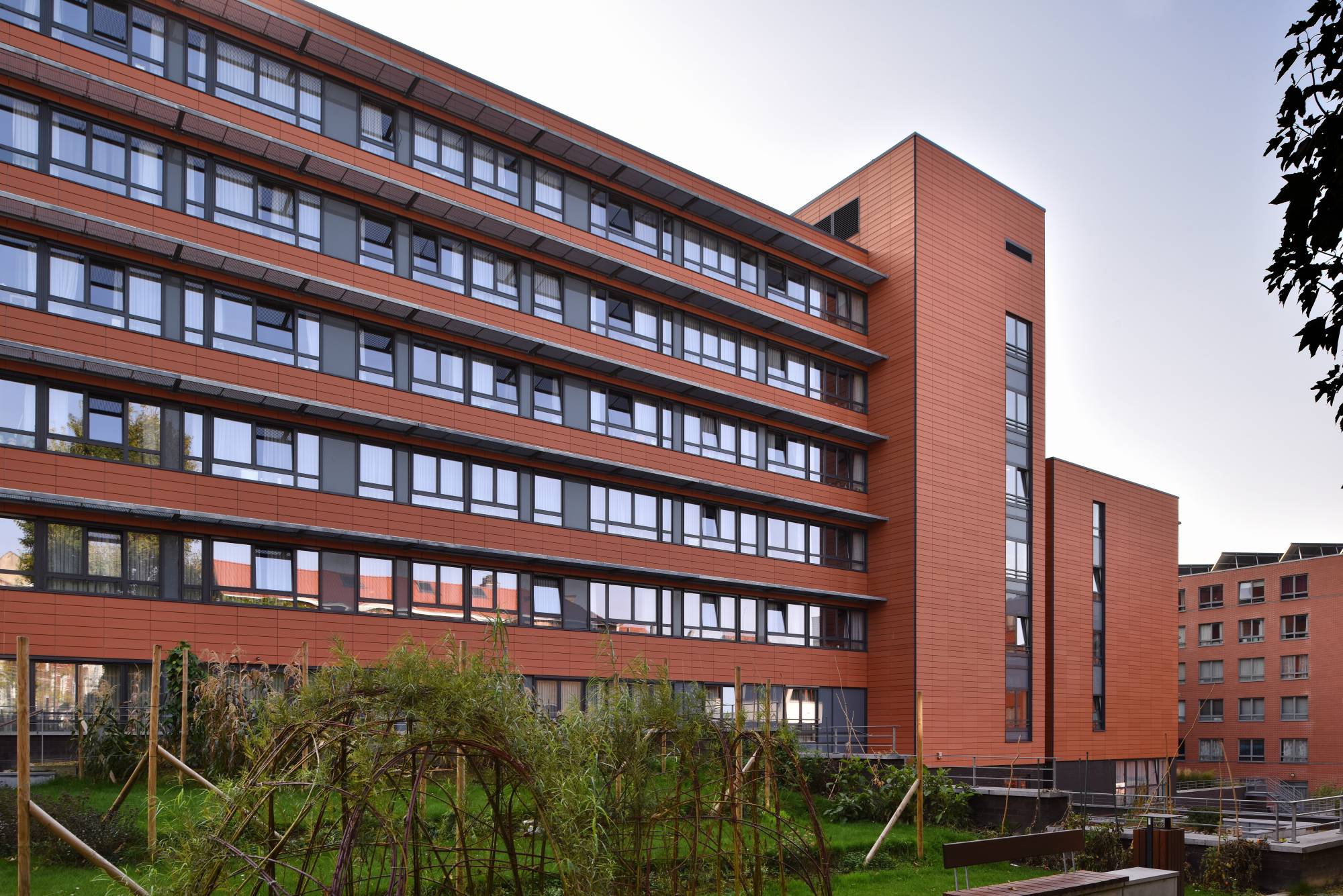 <
>