Existing rest home is diffuse with very long distances on both axes.
A functional axis connects the restaurant to the room wings and a "dormitory" axis connects rooms among them.
RH is located northwest of a large green area that stretch along the Senne without really being exploited. We wanted to preserve this space as long as possible to be able to develop it in the future.
Location: Rebecq
Programme: RNH of 85 beds I Short-term stay center of 15 beds I Day care for 10 persons
Surface Area: 5.600 m²
Year: In progress
Status: Construction
Market: Public
Client: CPAS de Rebecq
Other: Basse énrgie: K30
Thus, the extension is located in the continuity of the operative axis of the existing rest home. Then this axis breaks and turns north to reach the green space while avoiding facing. Green space can be converted into a garden.
Many living spaces are arranged around the central node to take advantage of every orientation and offer different atmospheres.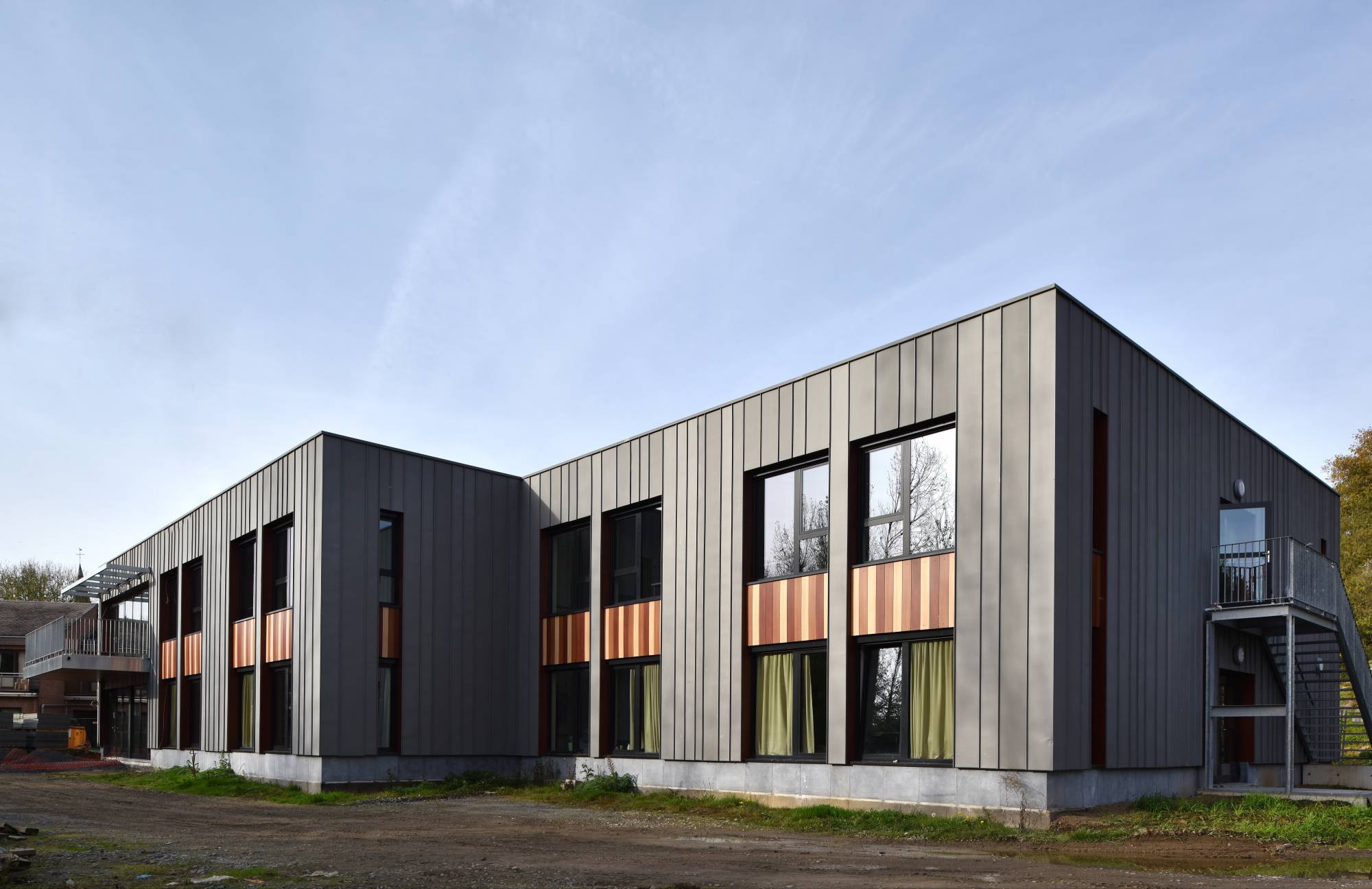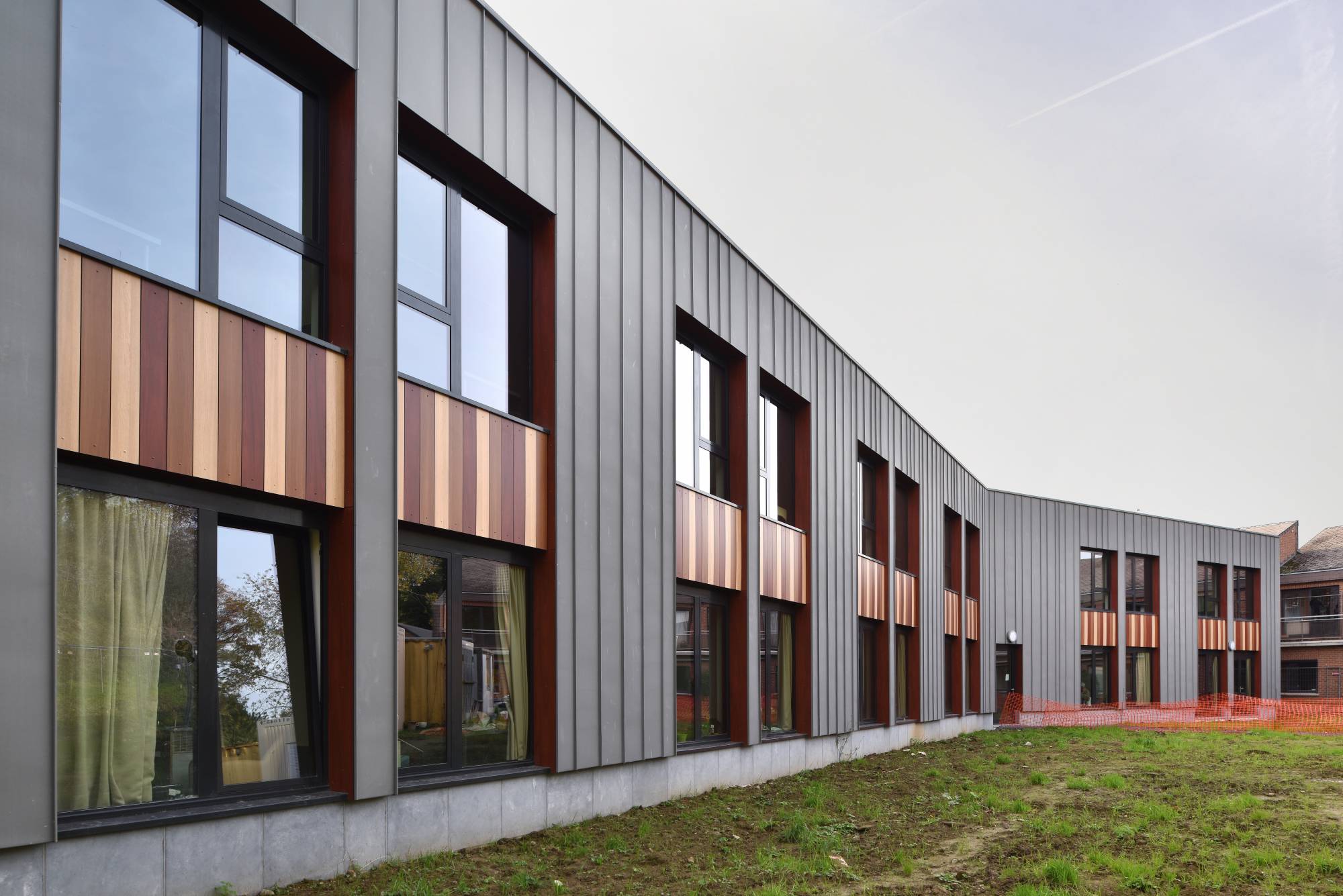 The possibility of a future extension of the upstairs bedrooms has defined a range of materials that should be lightweight while allowing use as in extension than in renovation. So we opted for zinc and wood.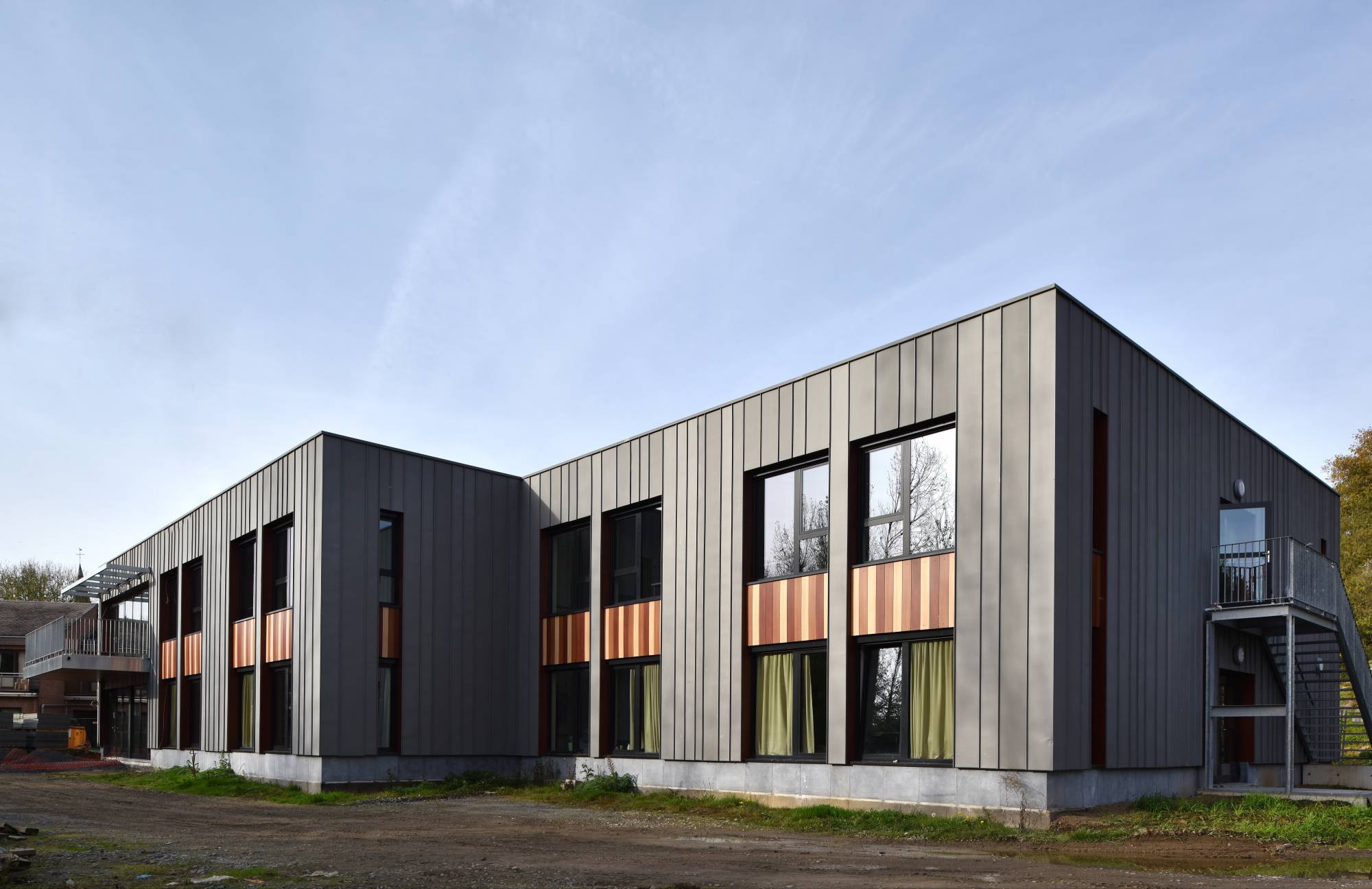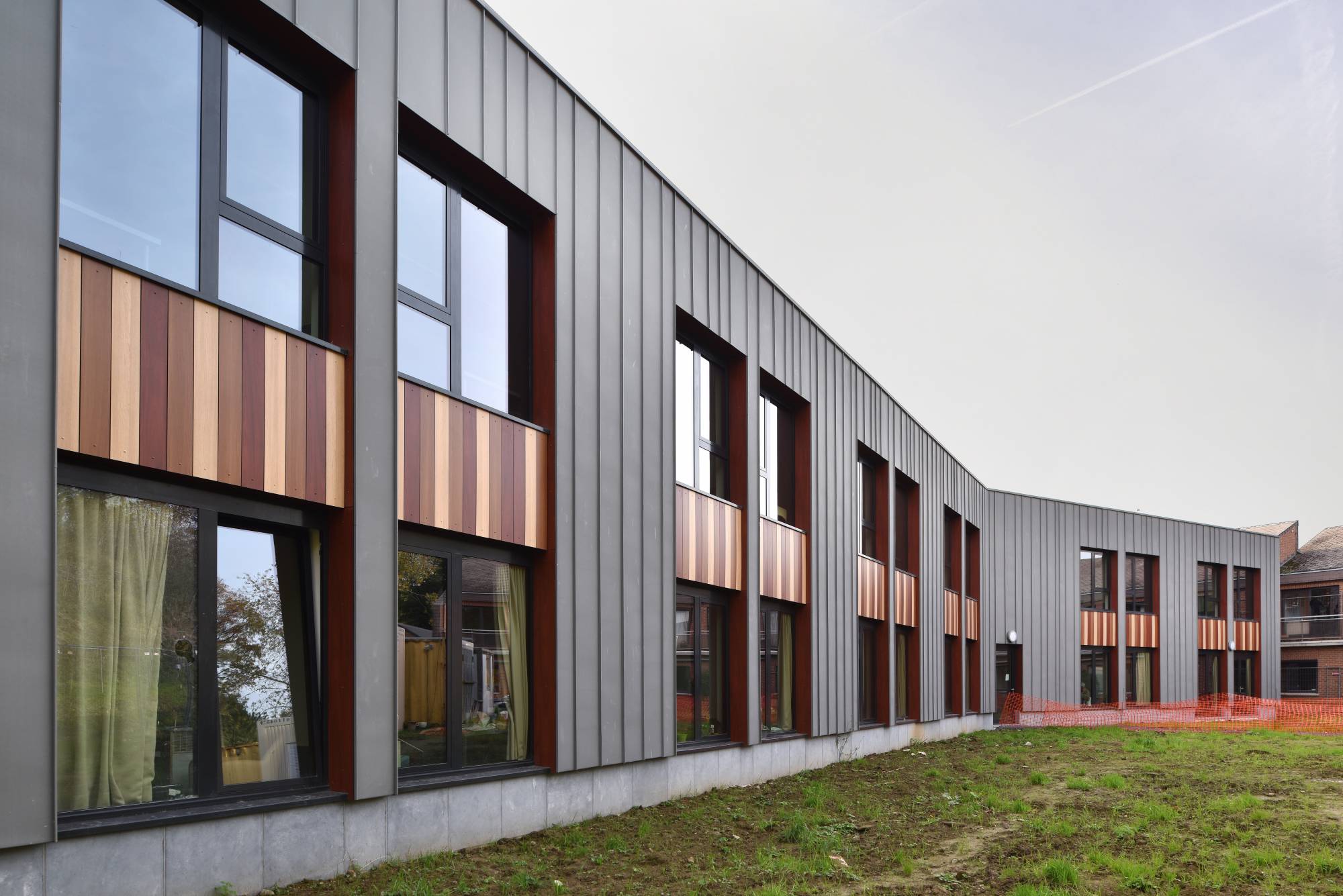 <
>