The architectural option of this new building is defined by its location in the middle of an ornamental park, in extension of an existing residence for the elderly.
Location: Charleroi
Programme: RH of 120 beds
Surface Area: 6.800 m²
Year: 2002 - 2006
Association: Thierry Dalcq
Market: Public
Client: CPAS Charleroi
The east-west orientation of the new construction offers maximum sunshine and brightness to the rooms. A gallery connects the new building at the existing building, and is used by the residents and staff, distributing technical facilities and common services to both houses.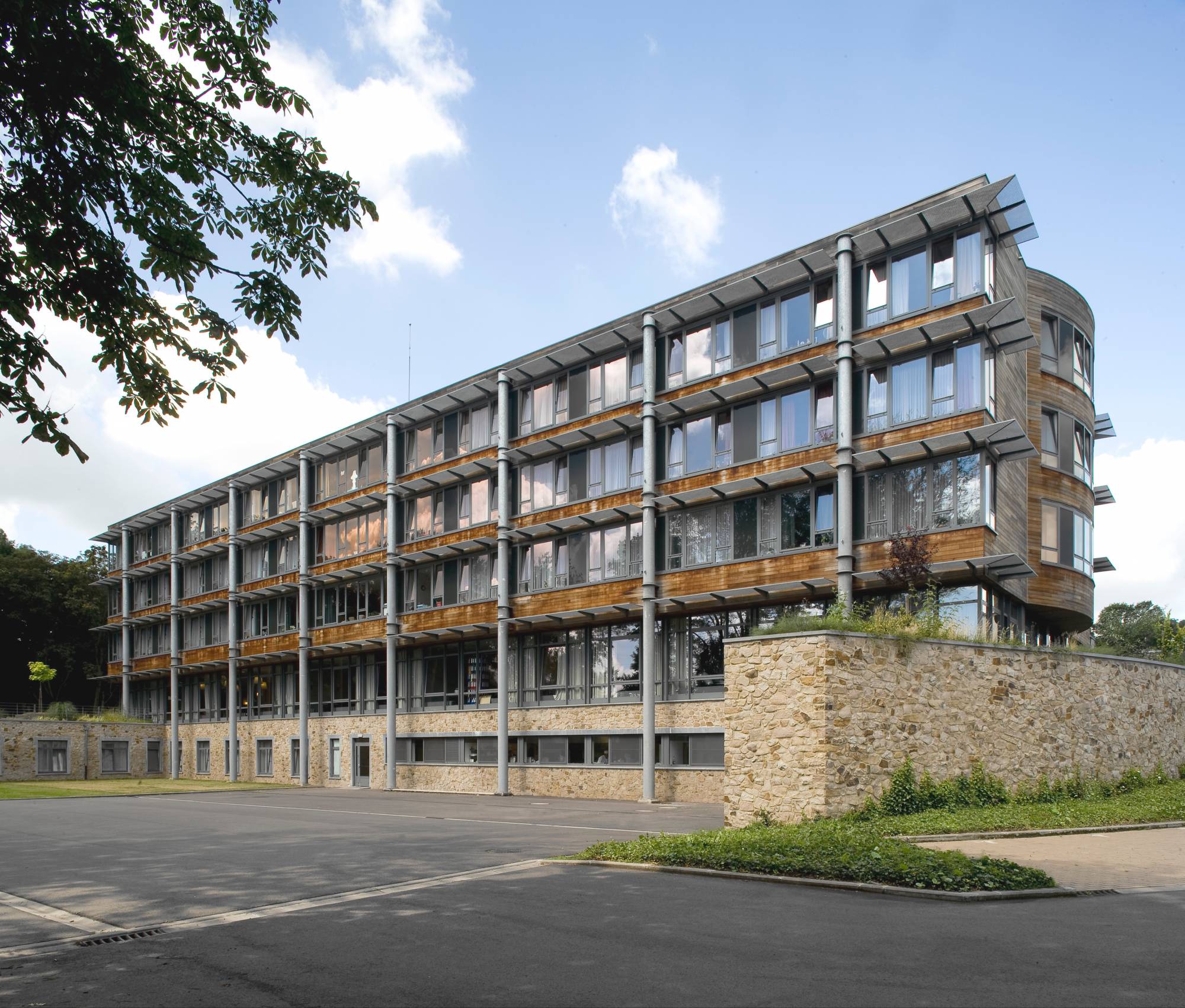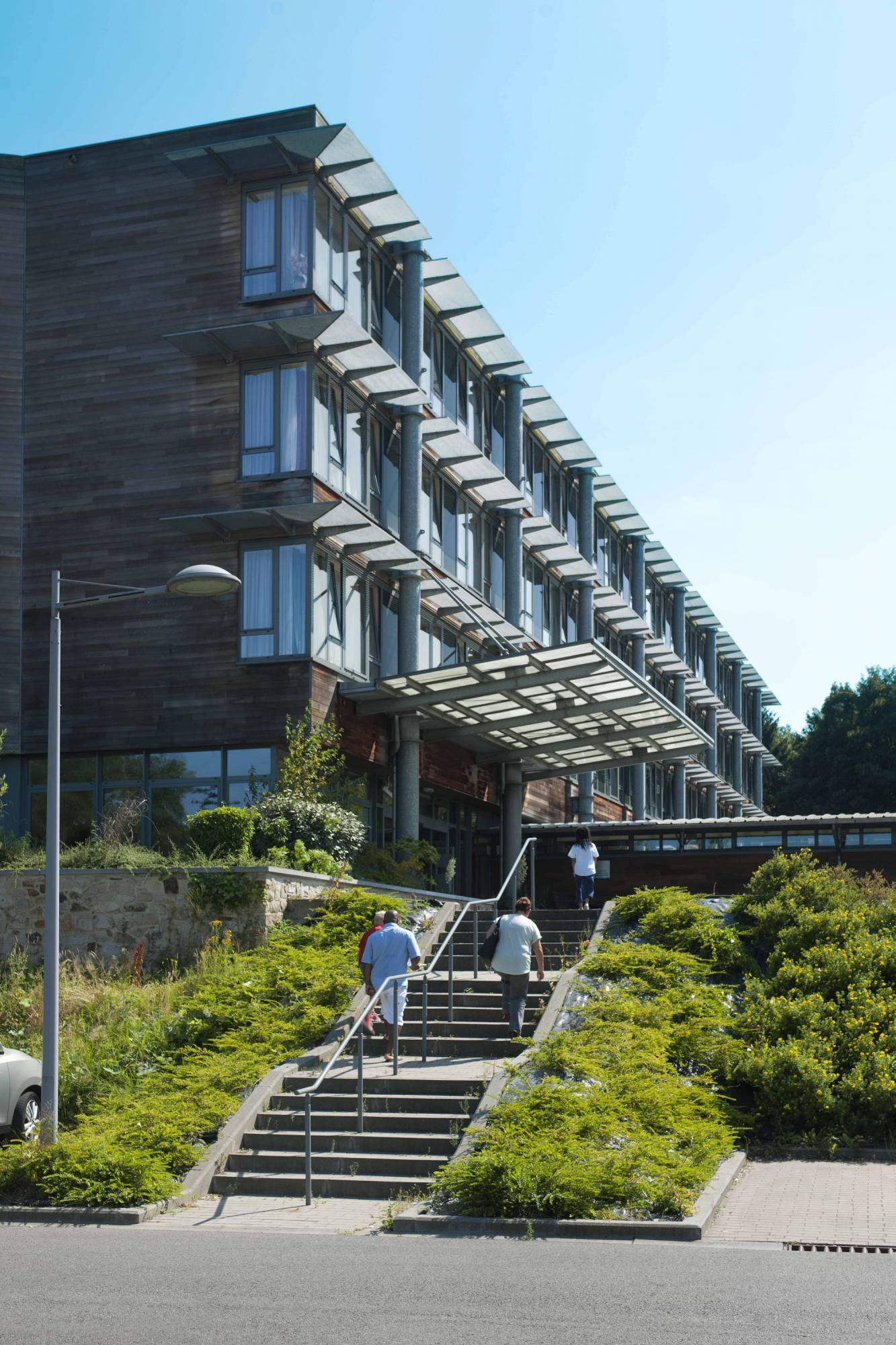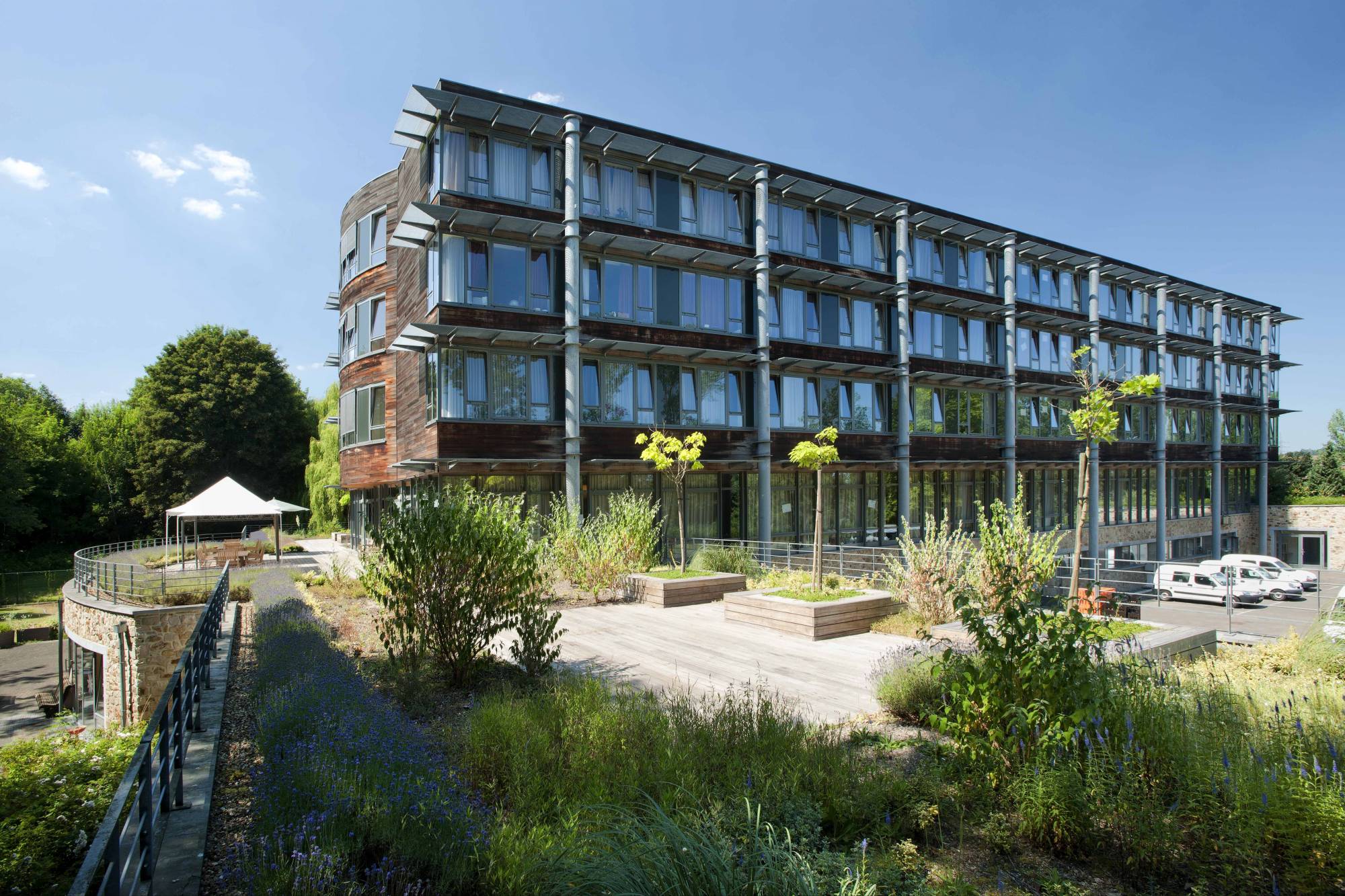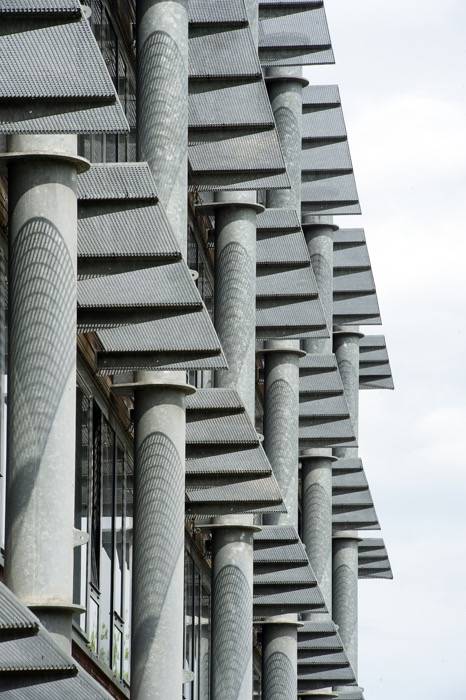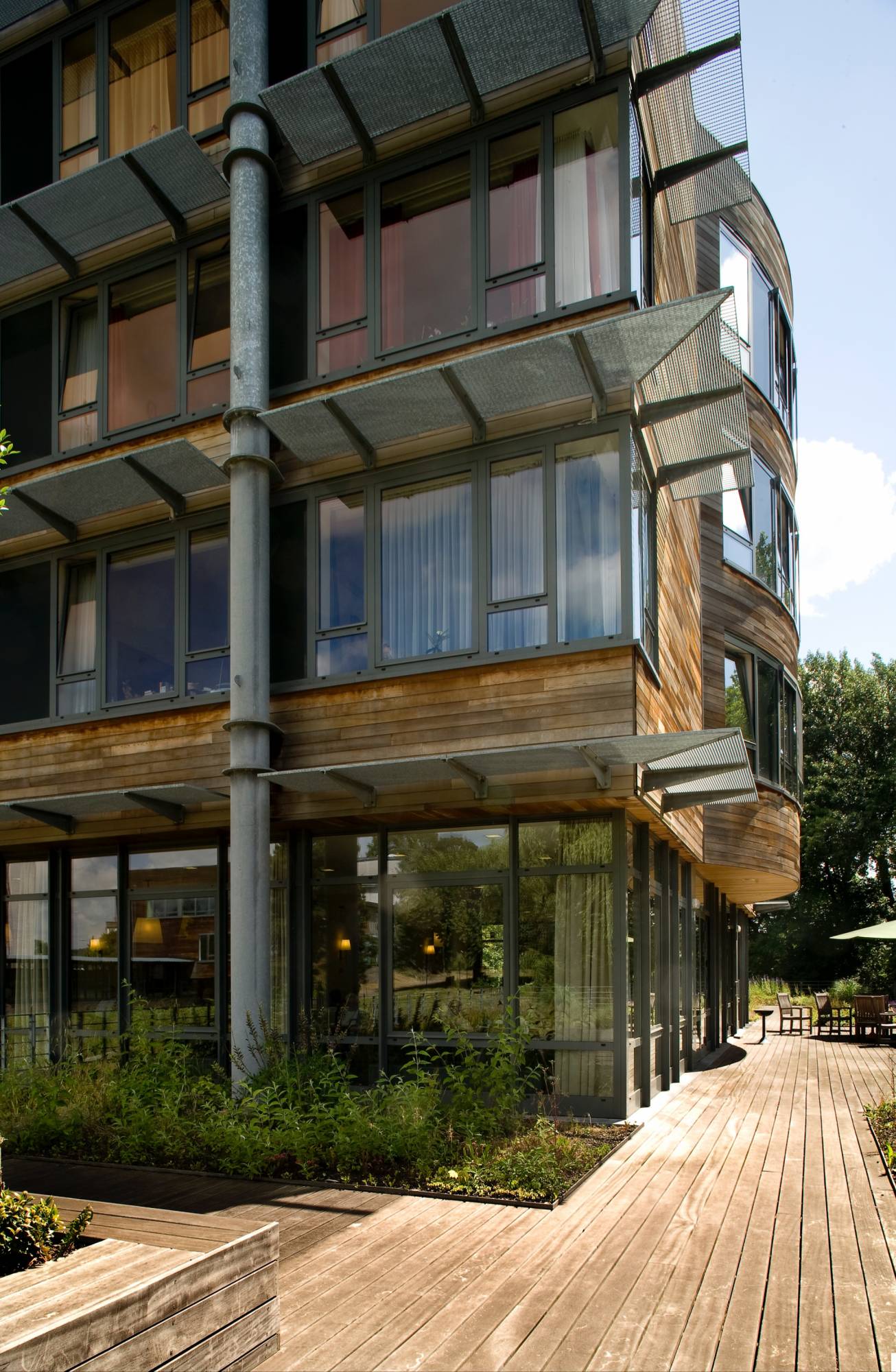 This building asserts itself by its simple volume, a well proportioned parallelepiped detached as a pure figure to its context and by the rhythm of its carrying metal columns, whose verticality reminds tall trees which form the background of the building and whose crude steel processing refers to the industrial past of this region.


Architects P Debaeke - MS Hubert - D Daive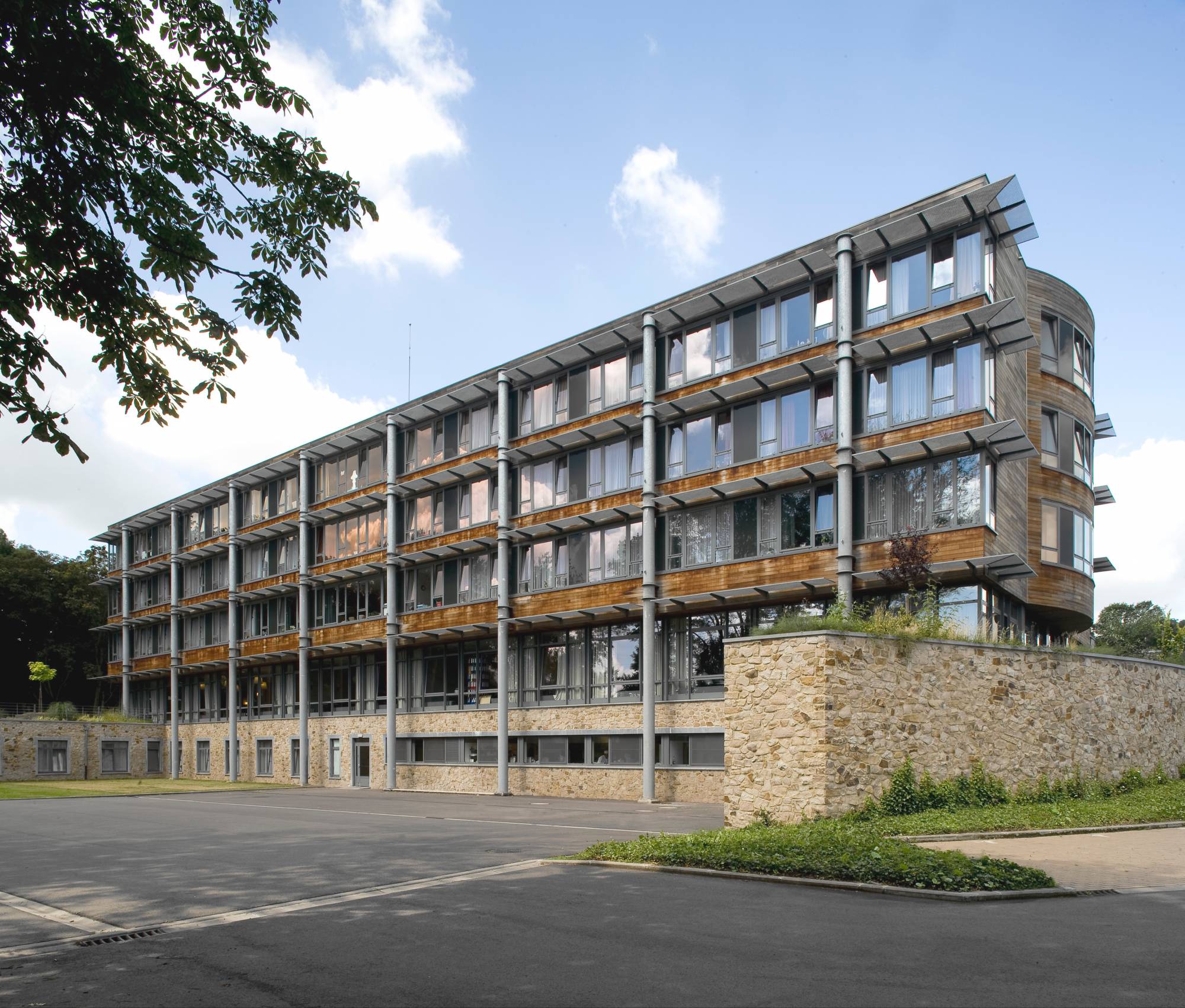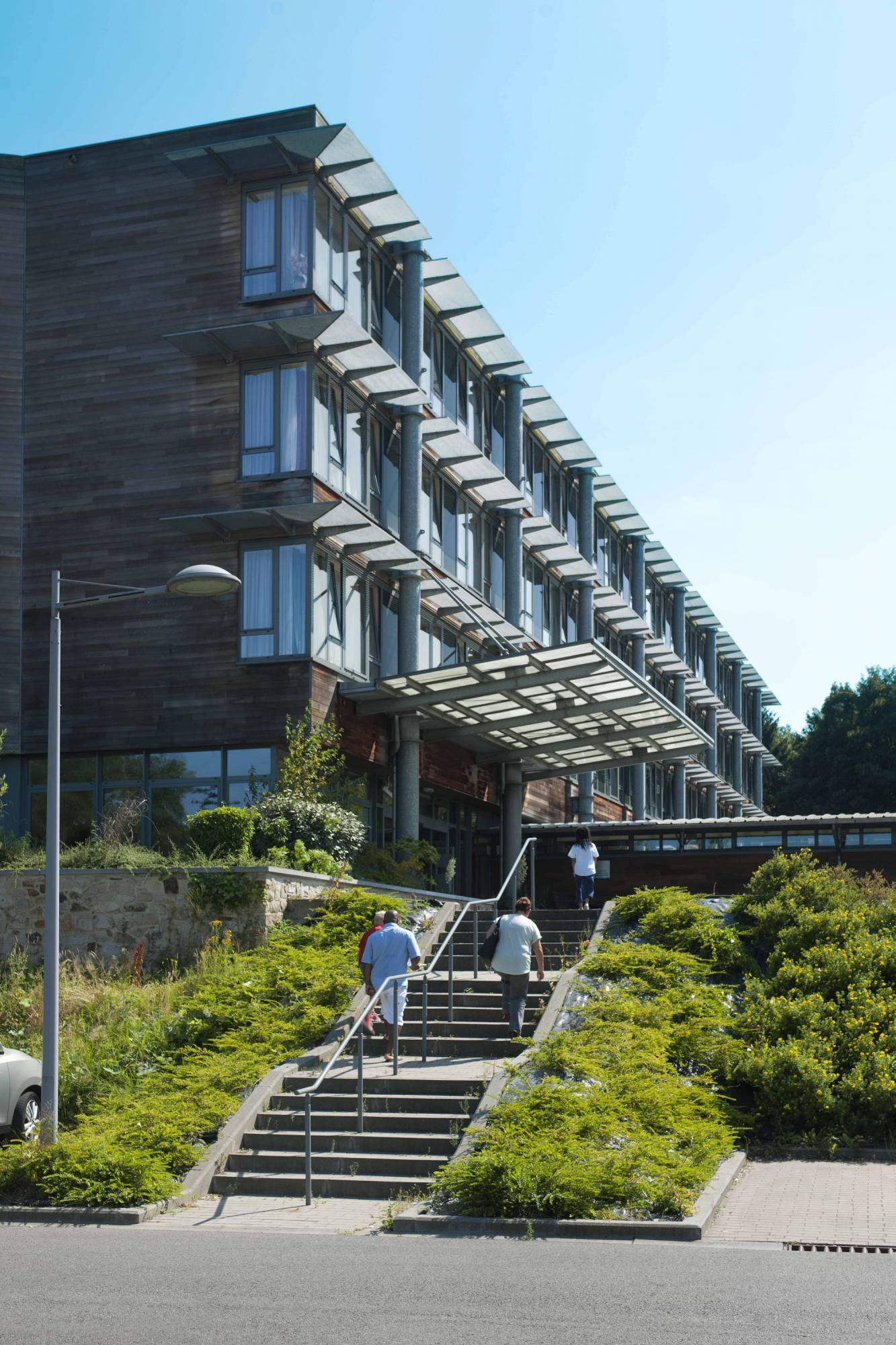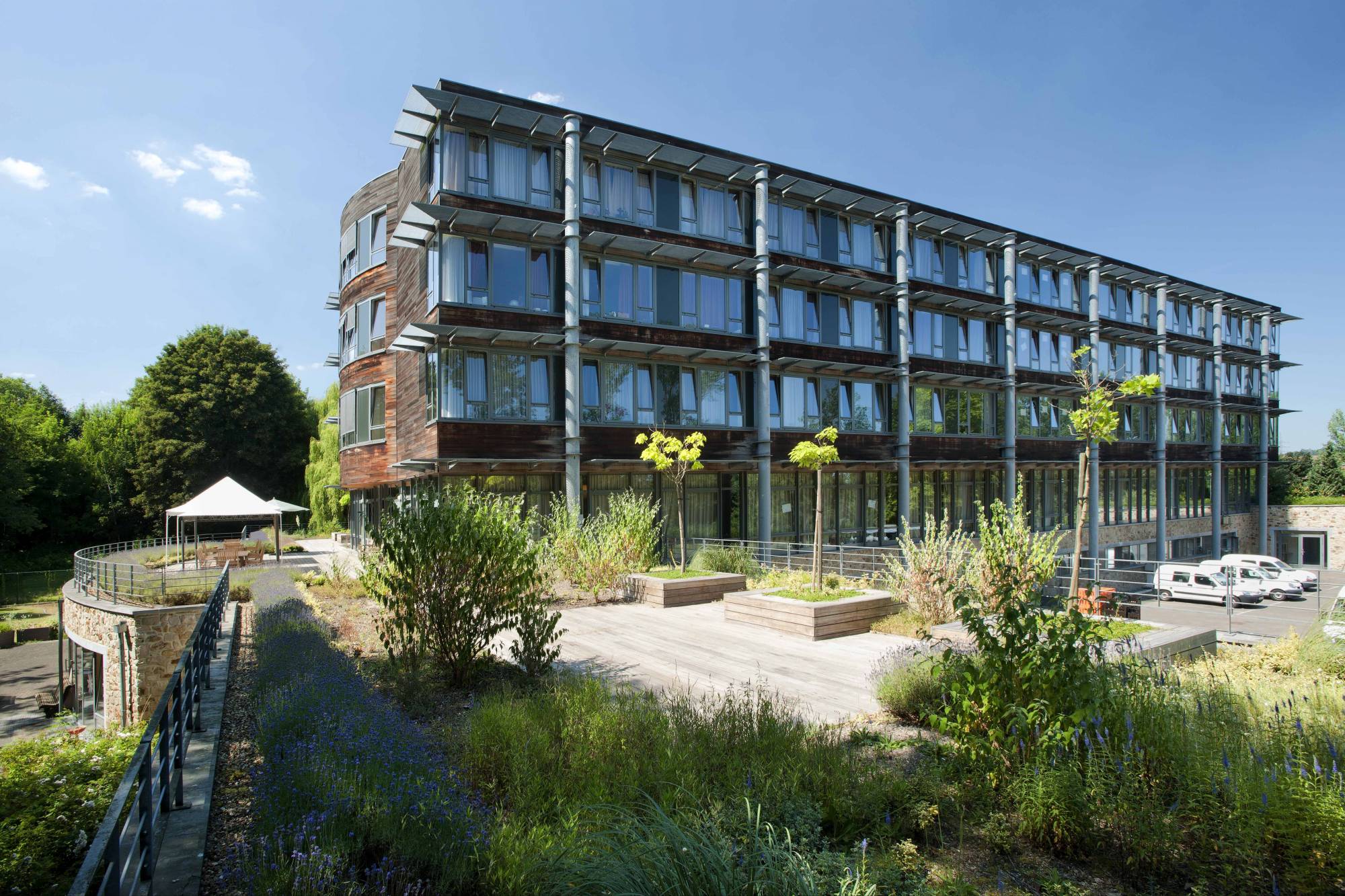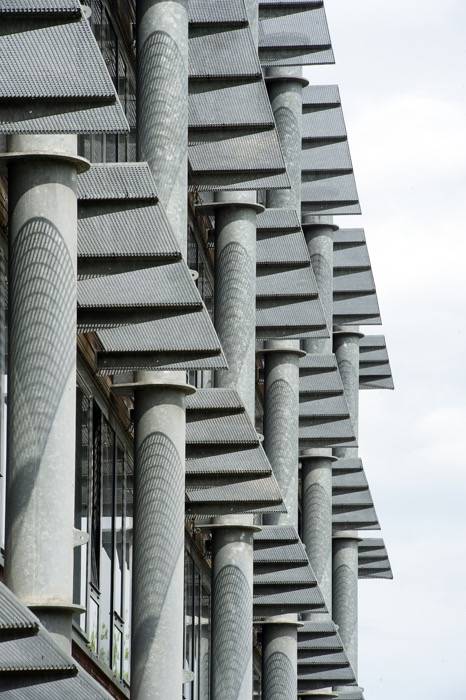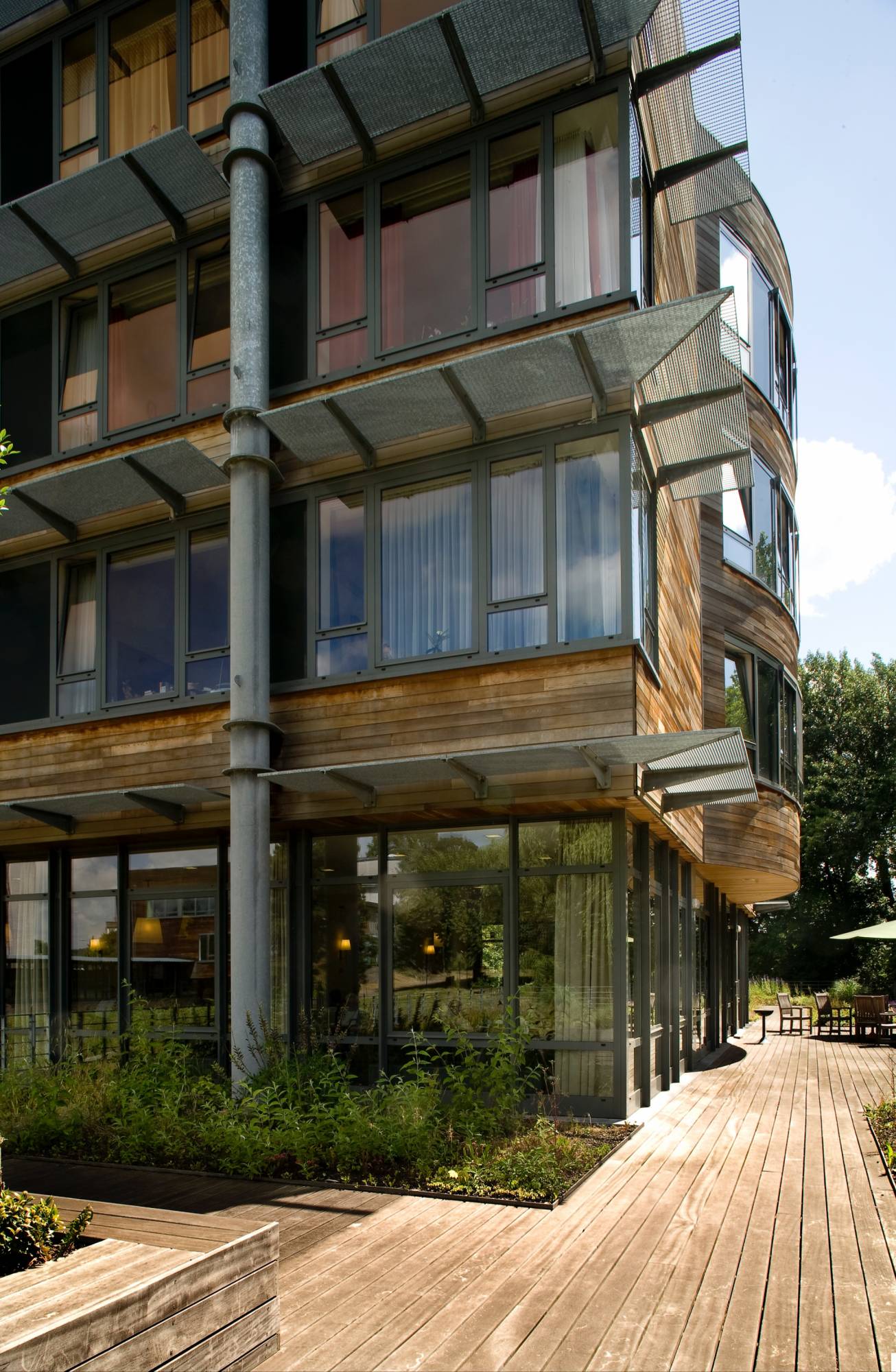 <
>