The oldest Home Philippin's buildings date from 18th and 19th centuries. They are recorded in the Walloon architectural heritage inventory. They currently host 39 residents. The project will proceed in two phases:
• A first extension of 48 beds, renovation of former buildings, demolition of an existing wing and construction of a new wing of 20 beds
• A second extension of 52 beds, including a specialized unit for disoriented people.
Location: Amonines
Programme: RNH of 120 beds
Surface Area: 8.750 m²
Market: Public
Client: Association Les Arches ( CPAS de Erezée et de Hotton)
Other: Low energy: K25
From an architectural point of view, the composition effort has focused on the quality and diversity of views from the rooms and from all the living rooms, materials are naturals and included in the typology of the place (stone, wood, glass, slate).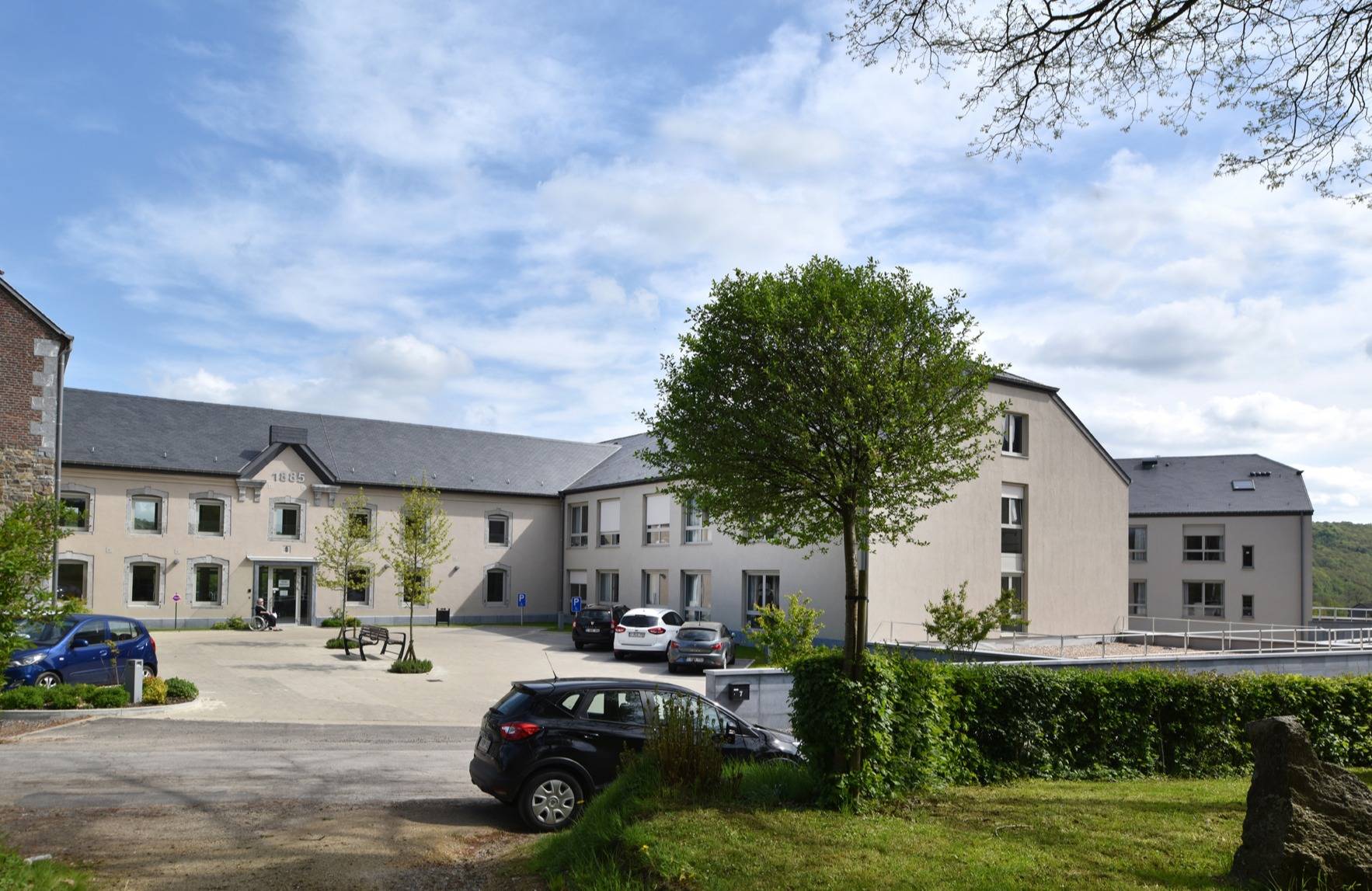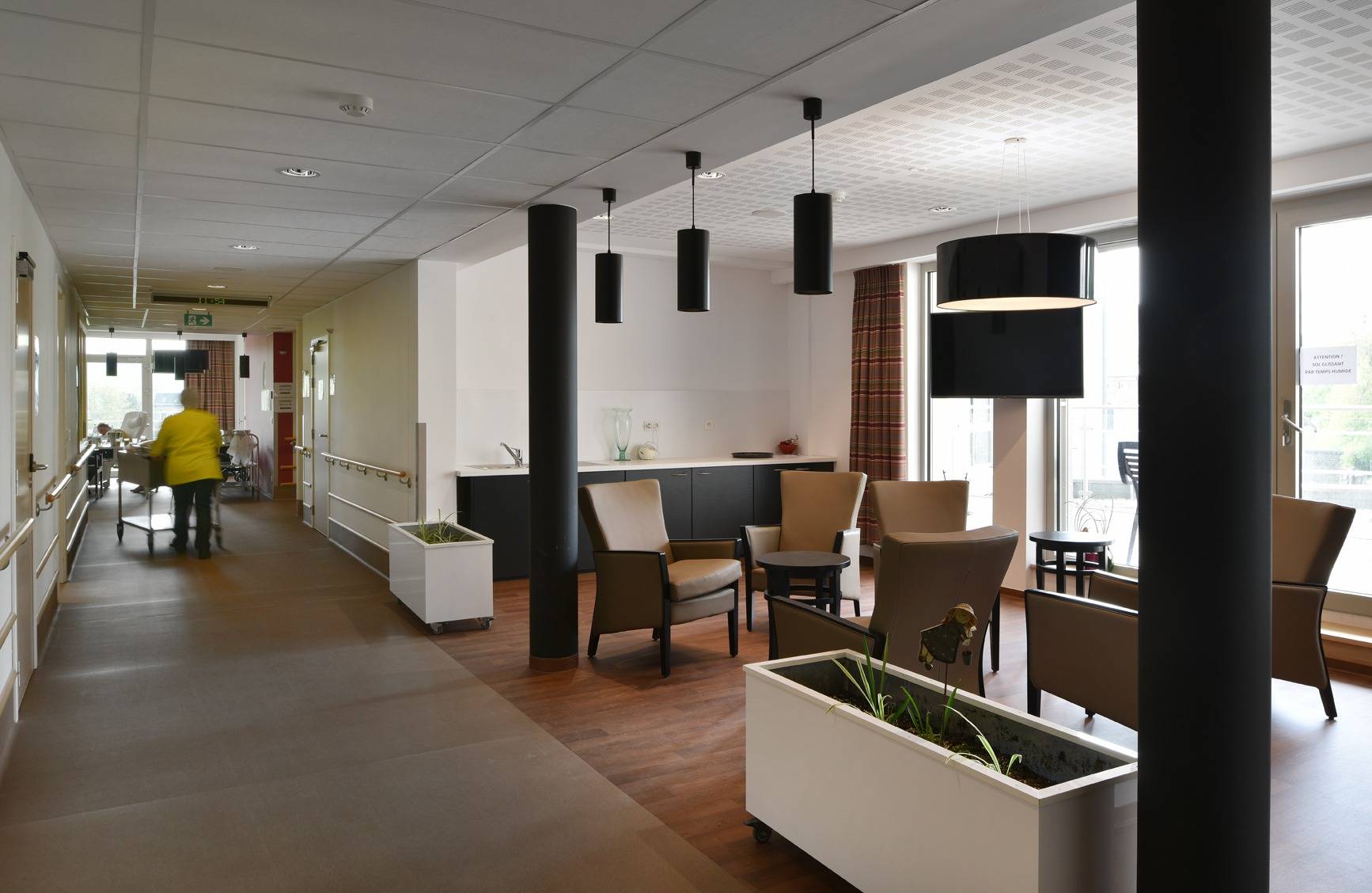 Architects P Debaeke - MS Hubert - D Daive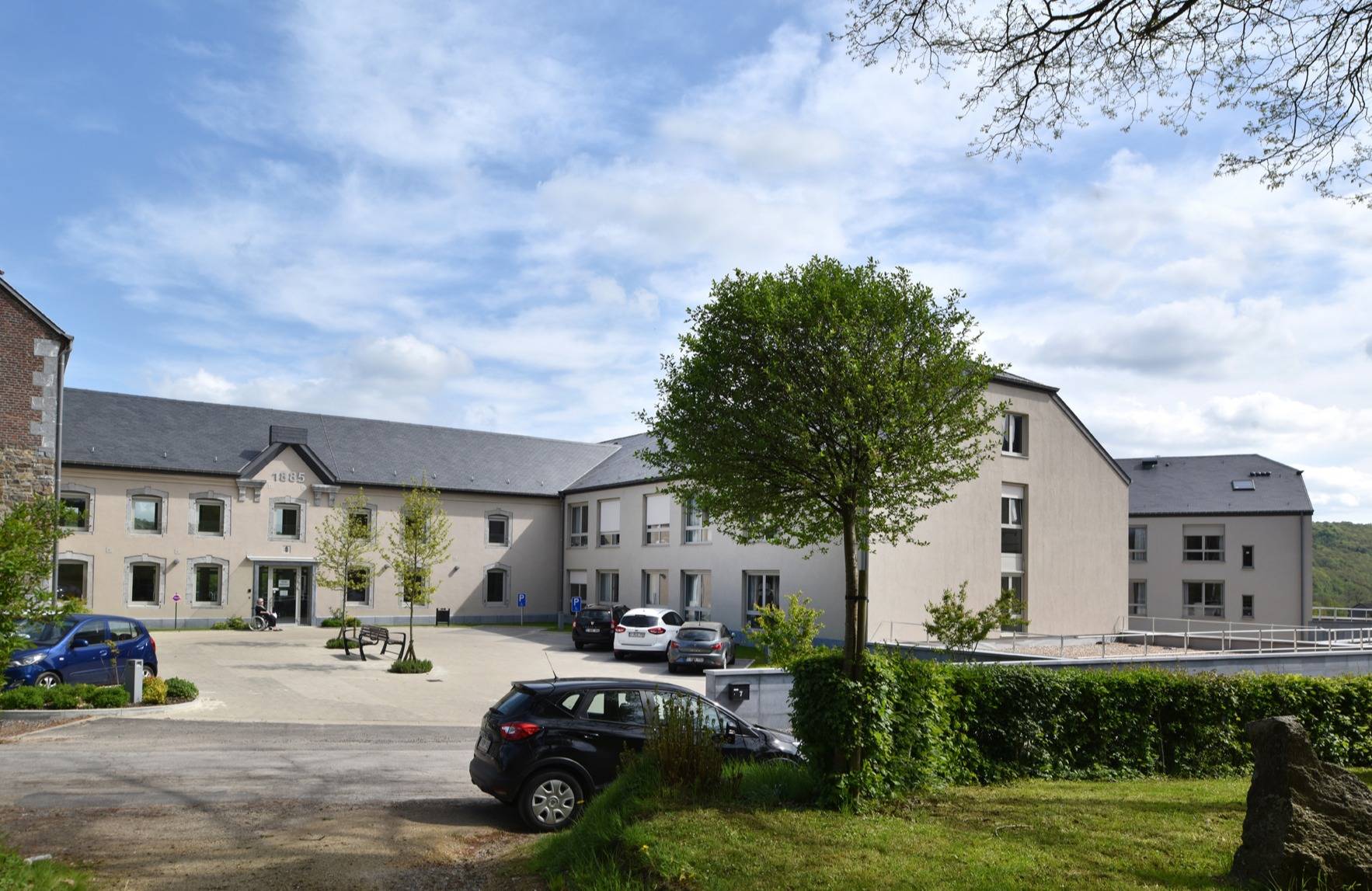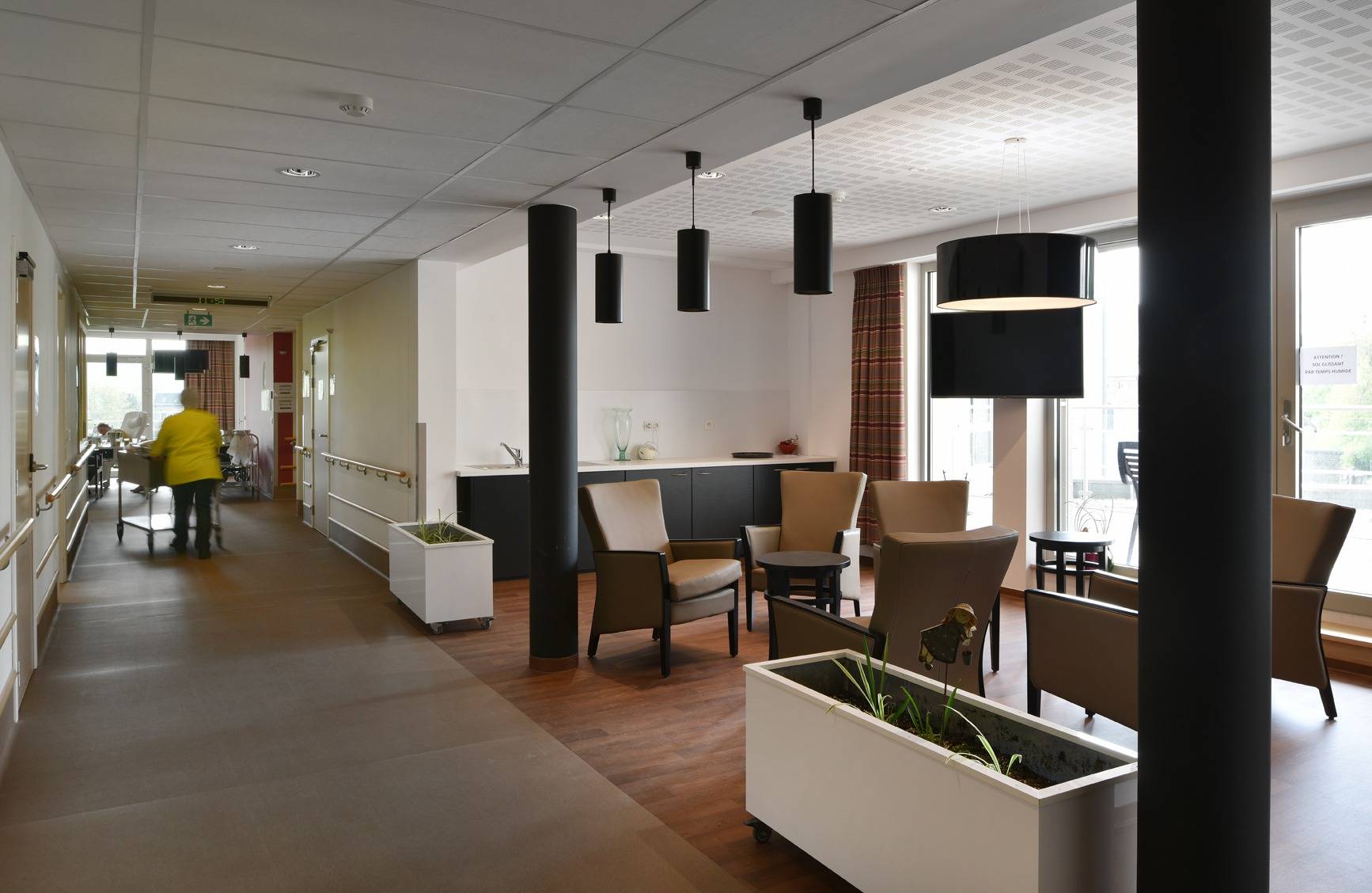 <
>