Demolition and complete restructuring of the former St Georges clinic's site.

Exceptional site located in the historic centre of the Tournai city, along the sunny right bank of the Escaut River.
Location: Tournai
Programme: 36 houses I 4 offices
Surface Area: 4.700 m²
Year: 2011 - 2015
Market: Private
Client: DHERTE sa
Other: Low energy: K25
The design is based on the desire to create housing with front and rear views, concept that actually seems obvious in the site context:
- A unique prospect oriented towards the Escaut River, a beautiful hanging garden at the rear;
- Strengthening the plot type respect.

A total of 36 apartments ranging from studios to 3-bedrooms apartment are developed. Most apartments have a winter garden, also called « solar greenhouses ».
In fact they are open or closed spaces depending on the outside weather conditions:
• Fully open under the sun (mid-season and summer), making therefore function of terraces, equipped with a canopy;
• Closed in the winter, used therefore as solar greenhouse, subject to solar radiation and acting as thermal buffer. This space could even be used as an extension of the living rooms and real living space.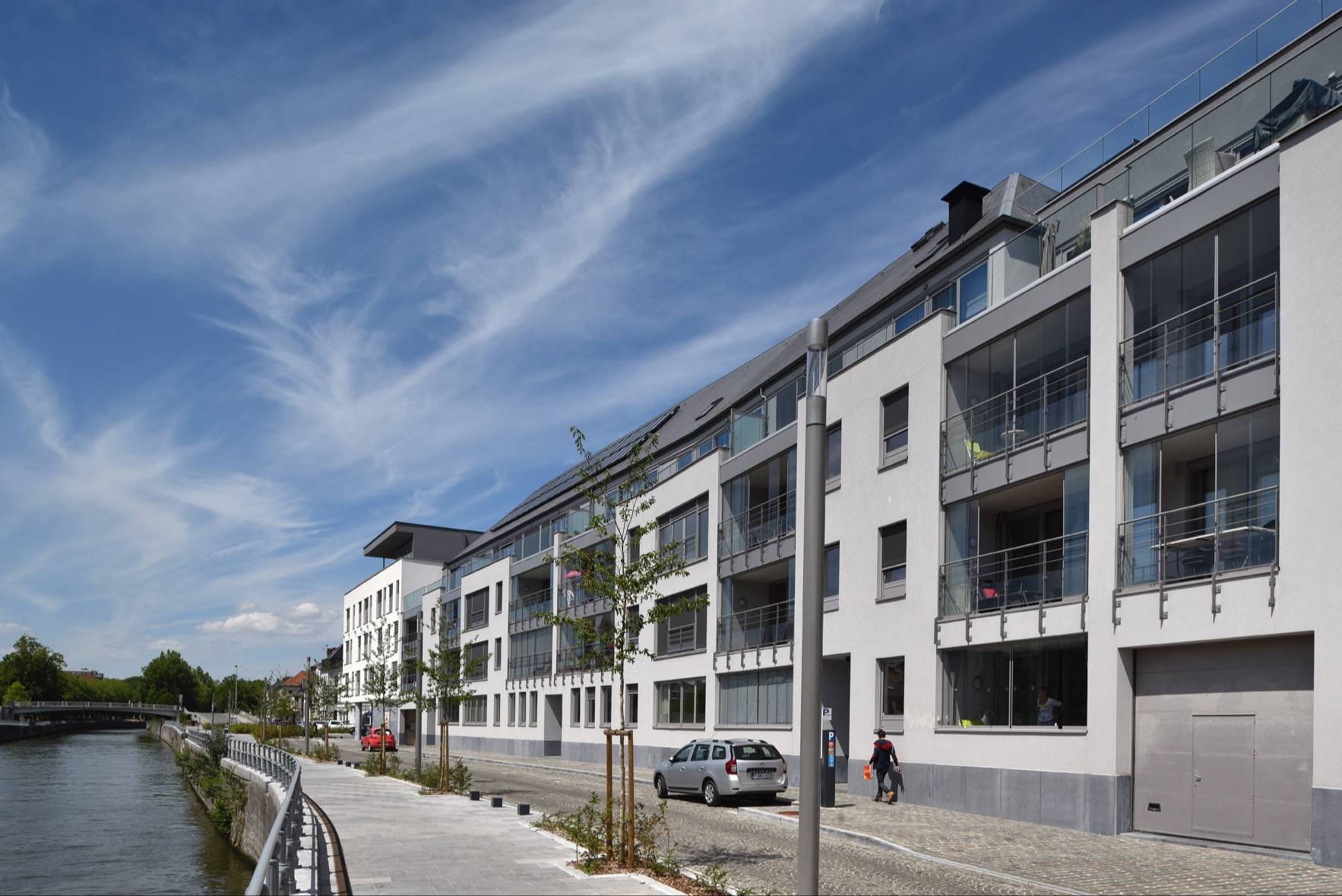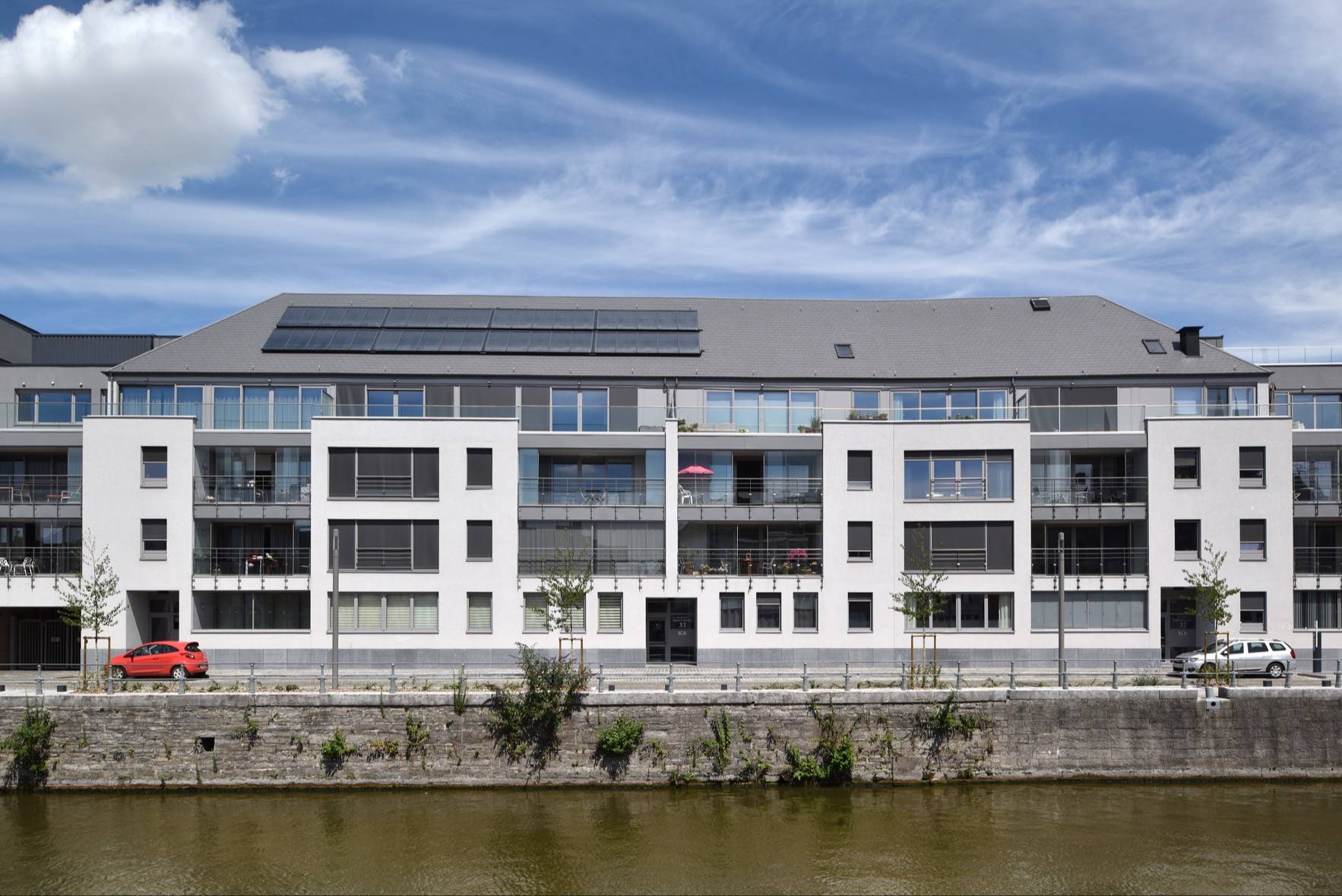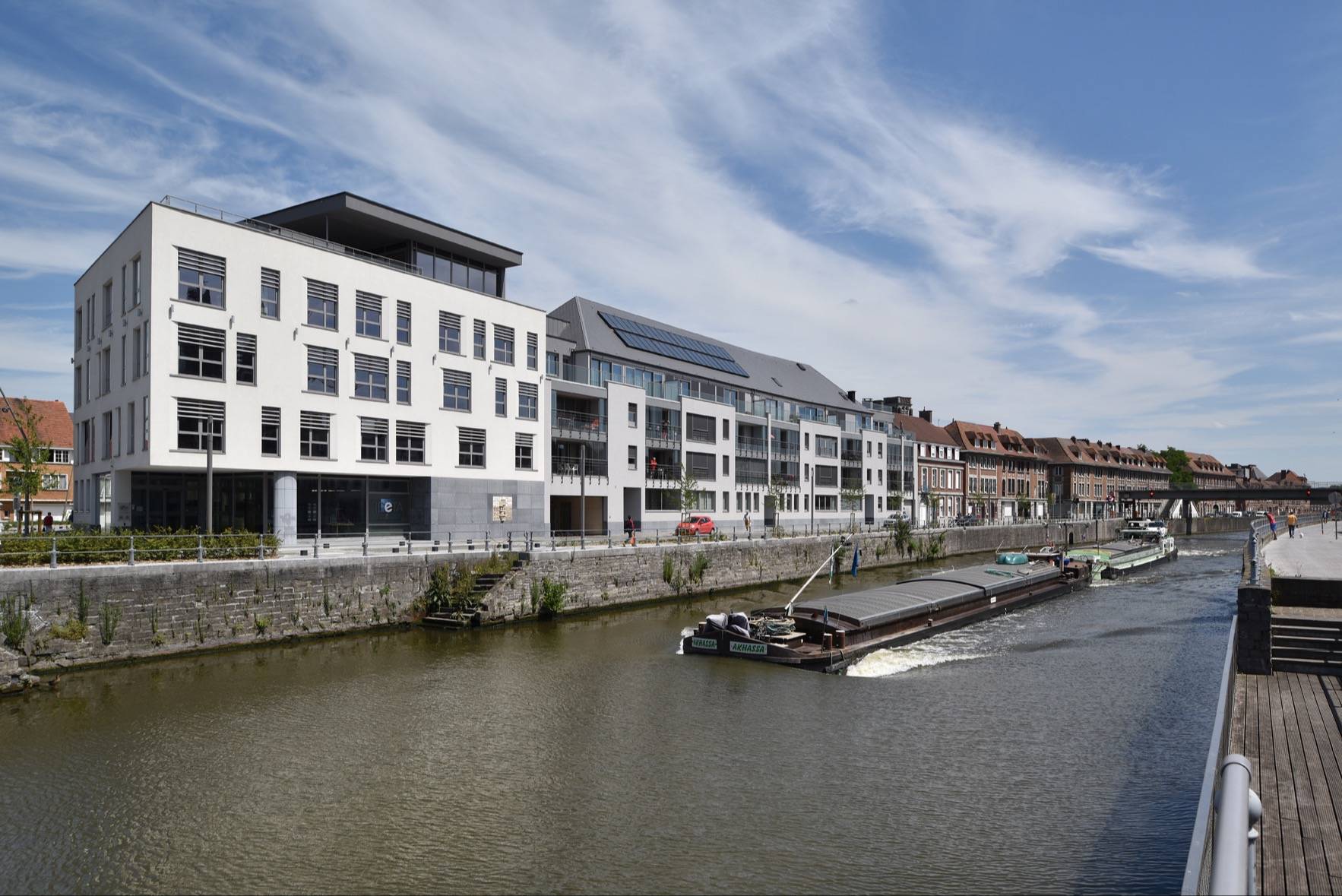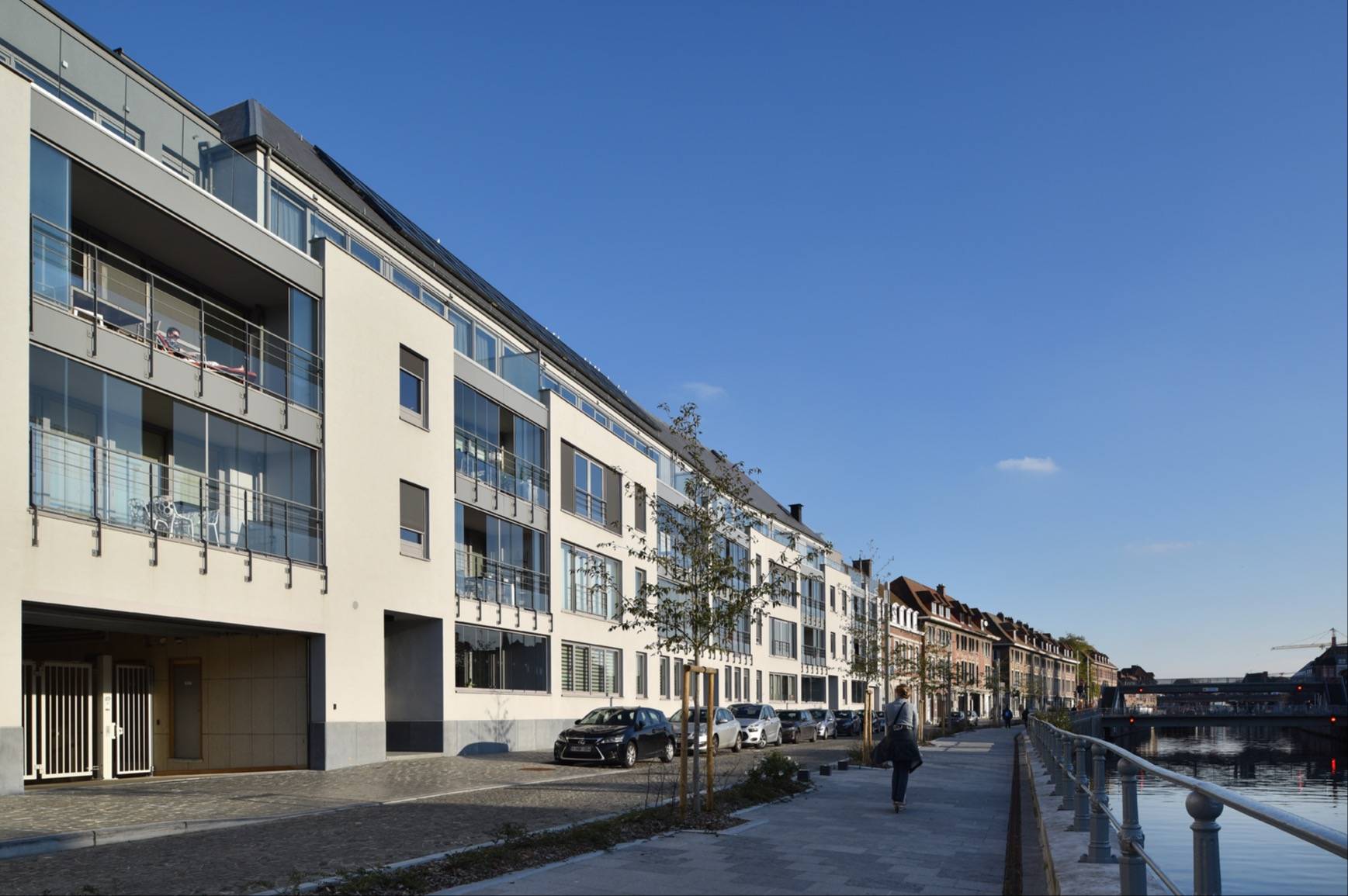 Architects P Debaeke - MS Hubert - D Daive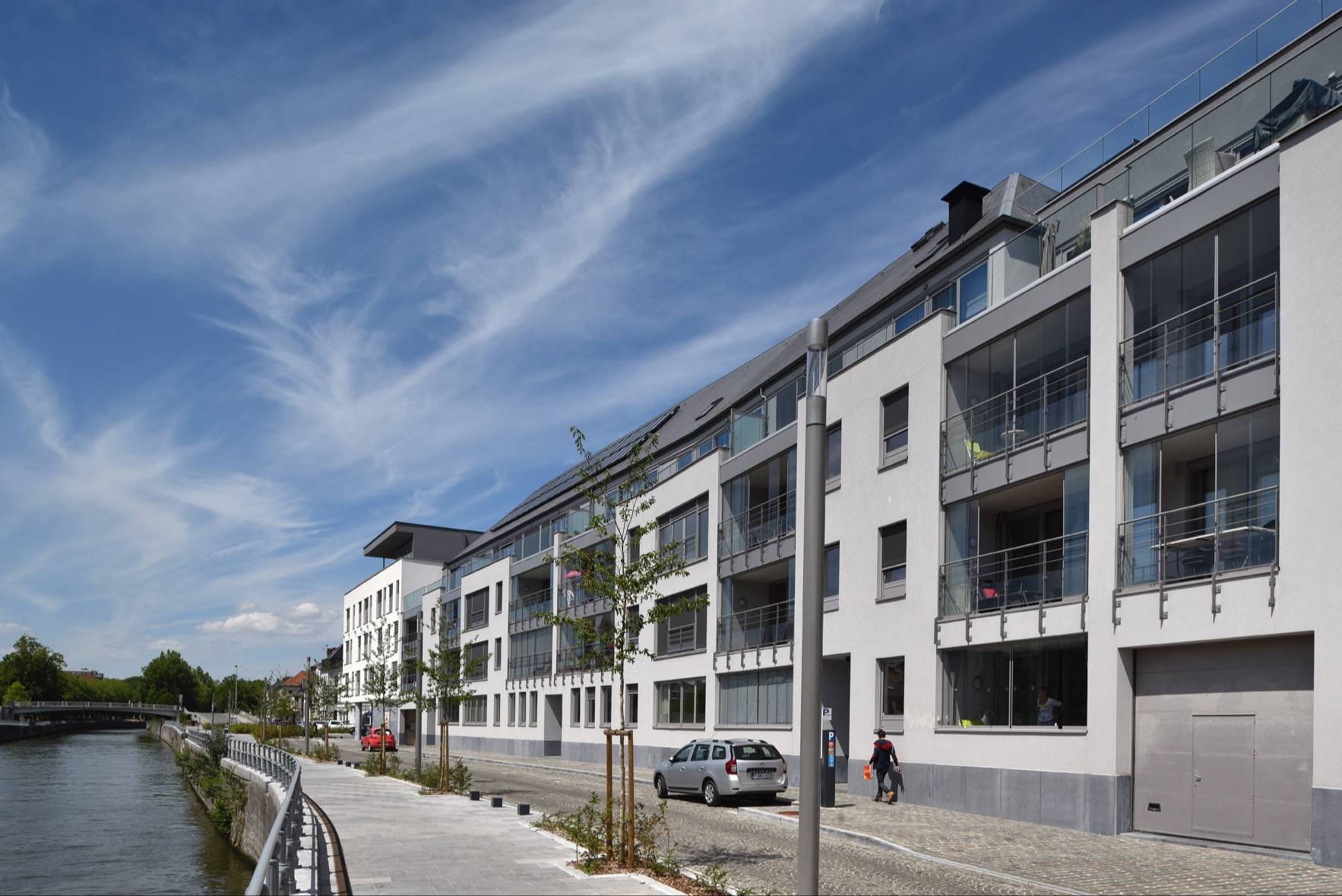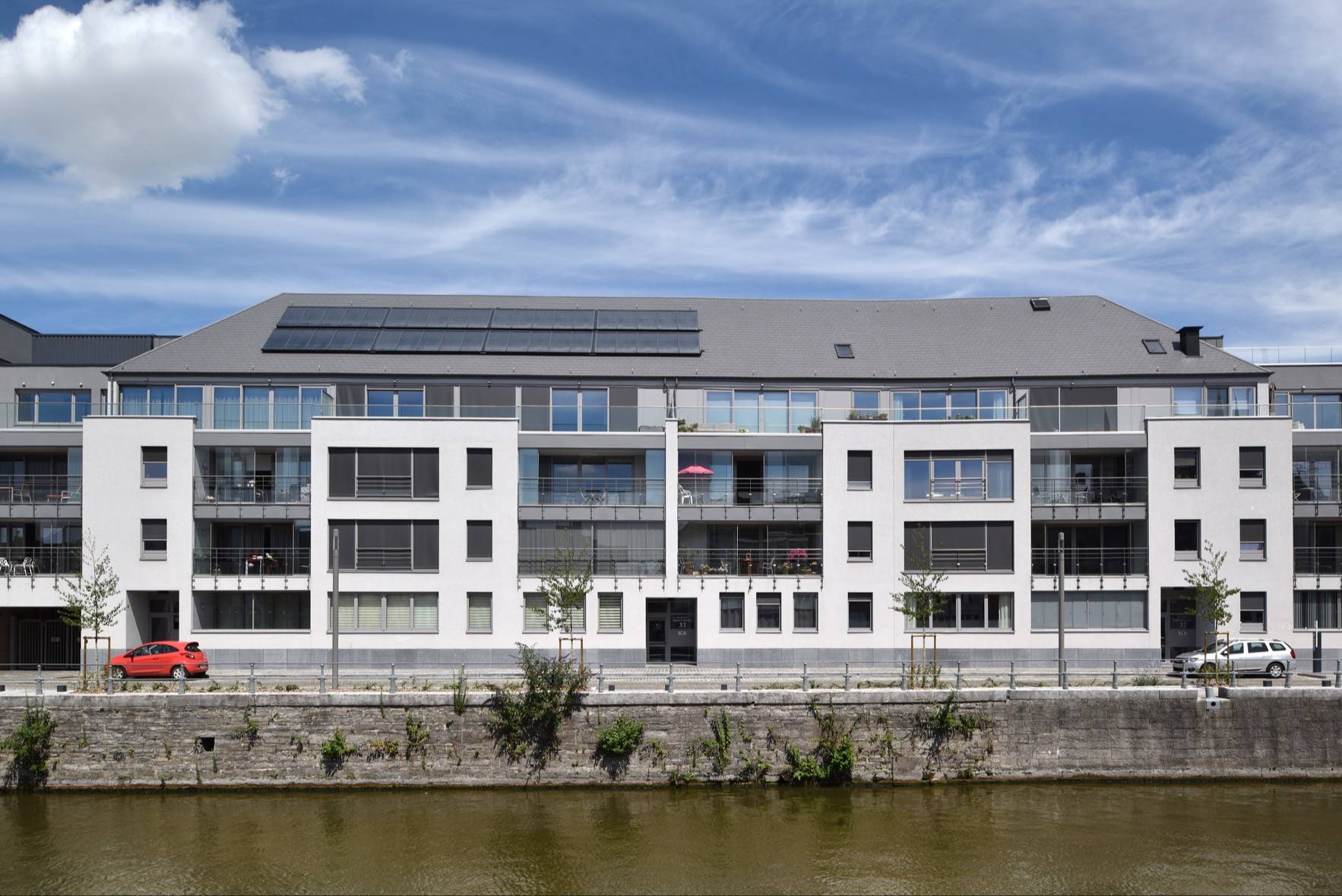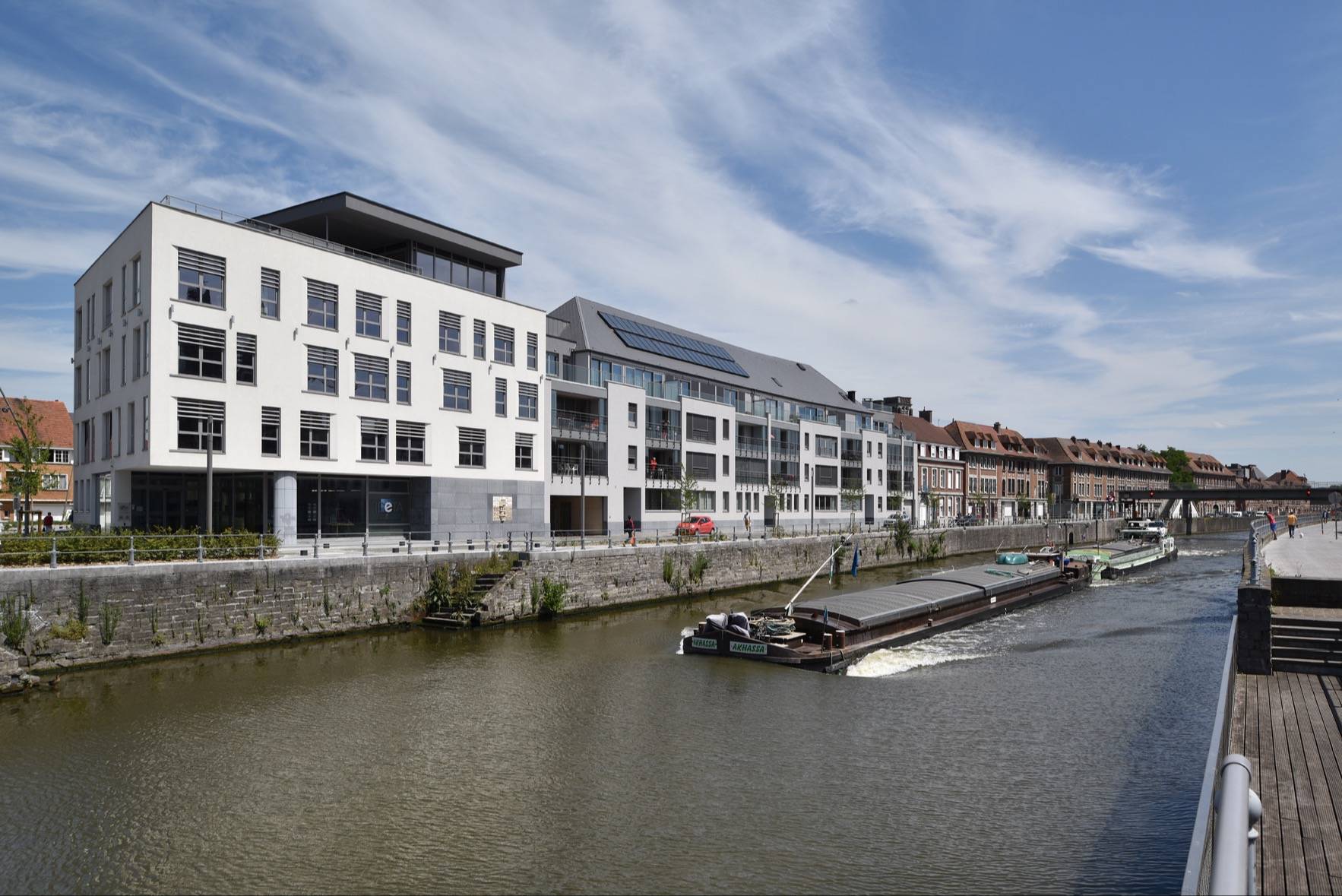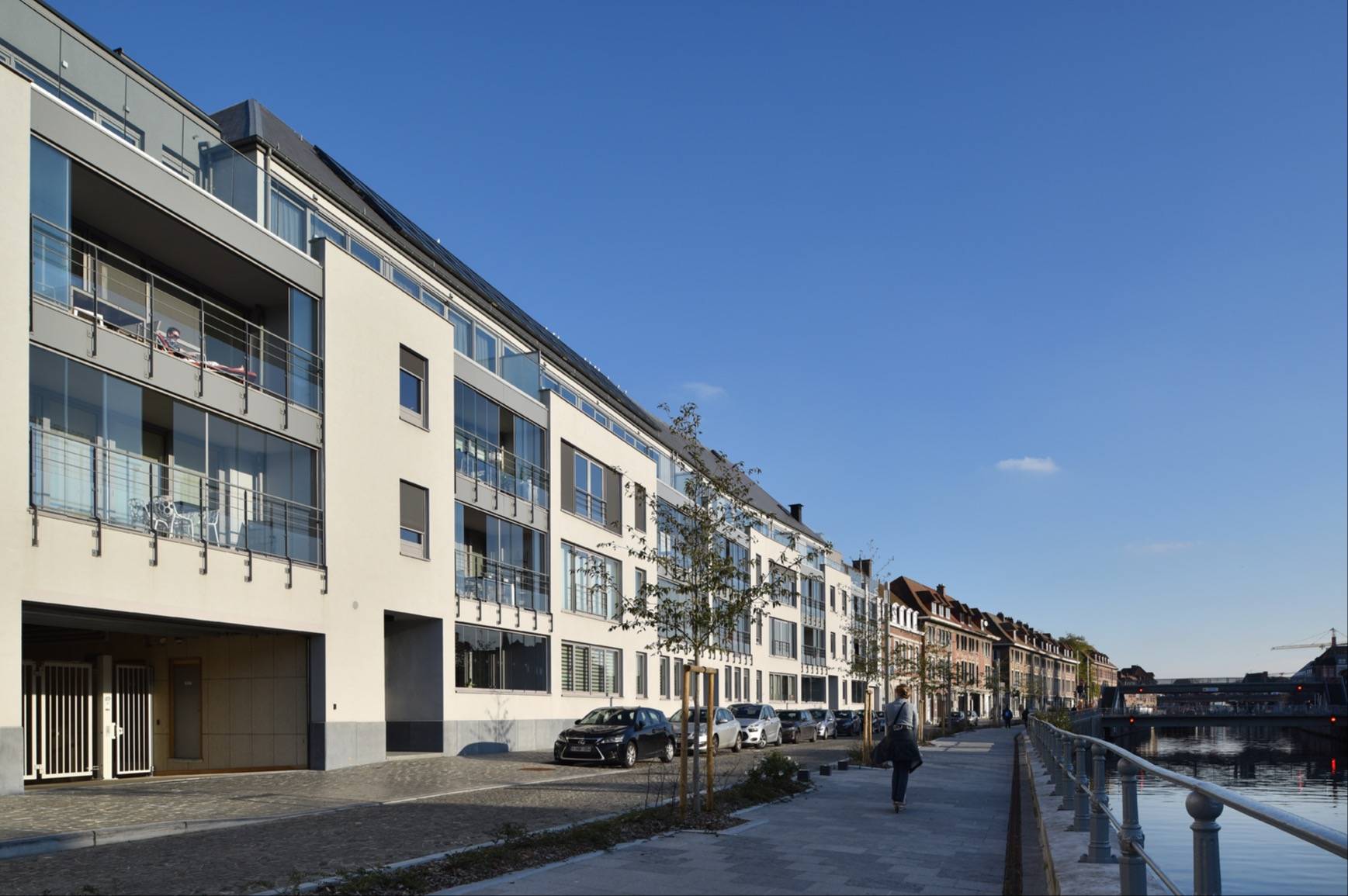 <
>