The site is dominated by the new nursing home whose massive architecture imposes its heavy stress on the wooded area from the rest of the site.
We chose a set of small individual bungalow houses with a village typological organization which community building occupies the place in the center of the project.
Covered pedestrian streets connect houses to the community building.
Location: Havré
Programme: ALR with 25 apartments I possible extension of 15 apartments
Surface Area: 2.380 m²
Year: 2013 - 2017
Market: Public
Client: CPAS de Mons
Other: Low energy: K27
This small village also includes some accommodations:
• A "center", represented by the community hall, meeting place and community activities space;
• A "place", outside protected area, where you can organize games and small performances;
• Common green spaces, lawns and plantings, open onto house's private terraces;
• The "external parking places", which leave the car outside the village.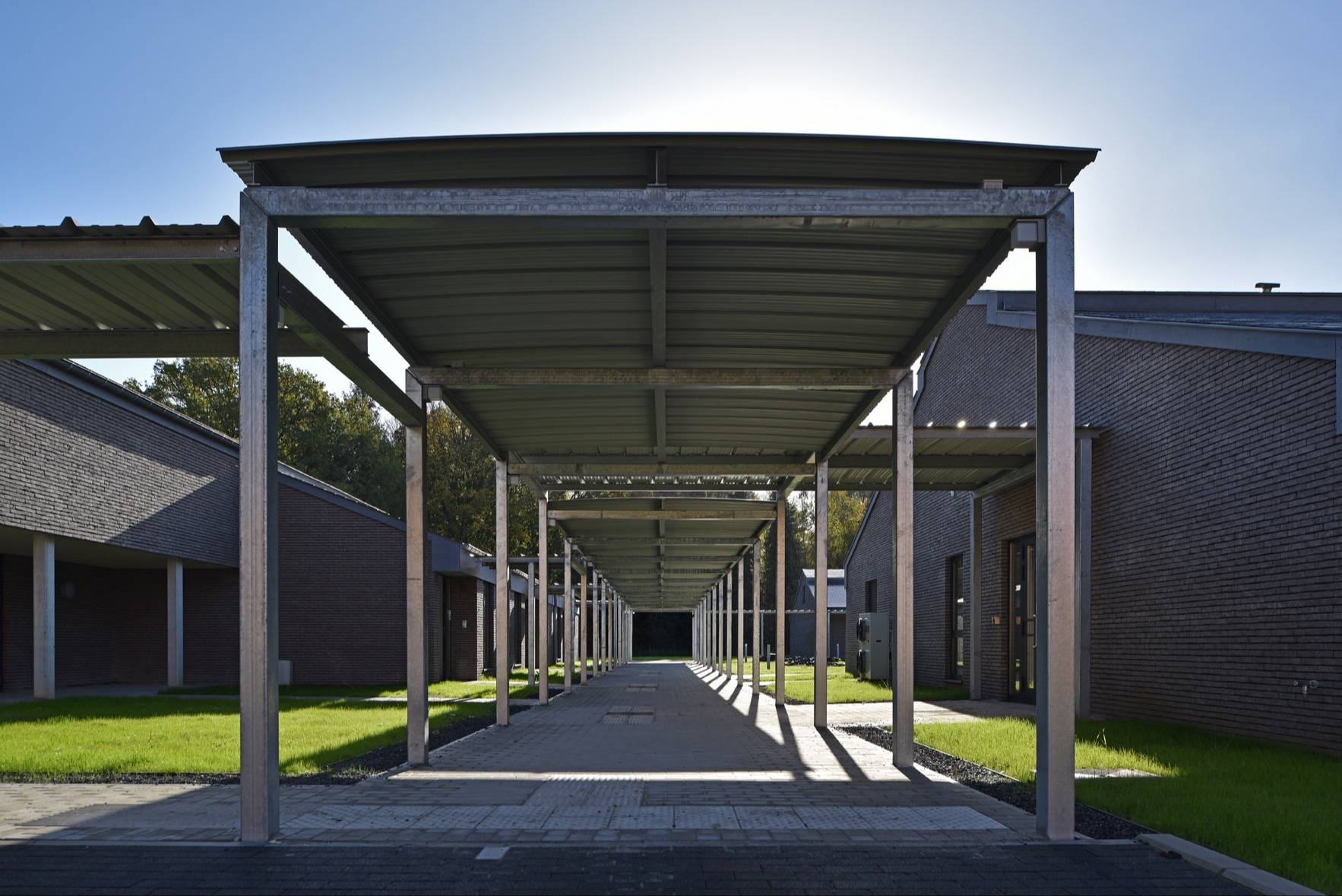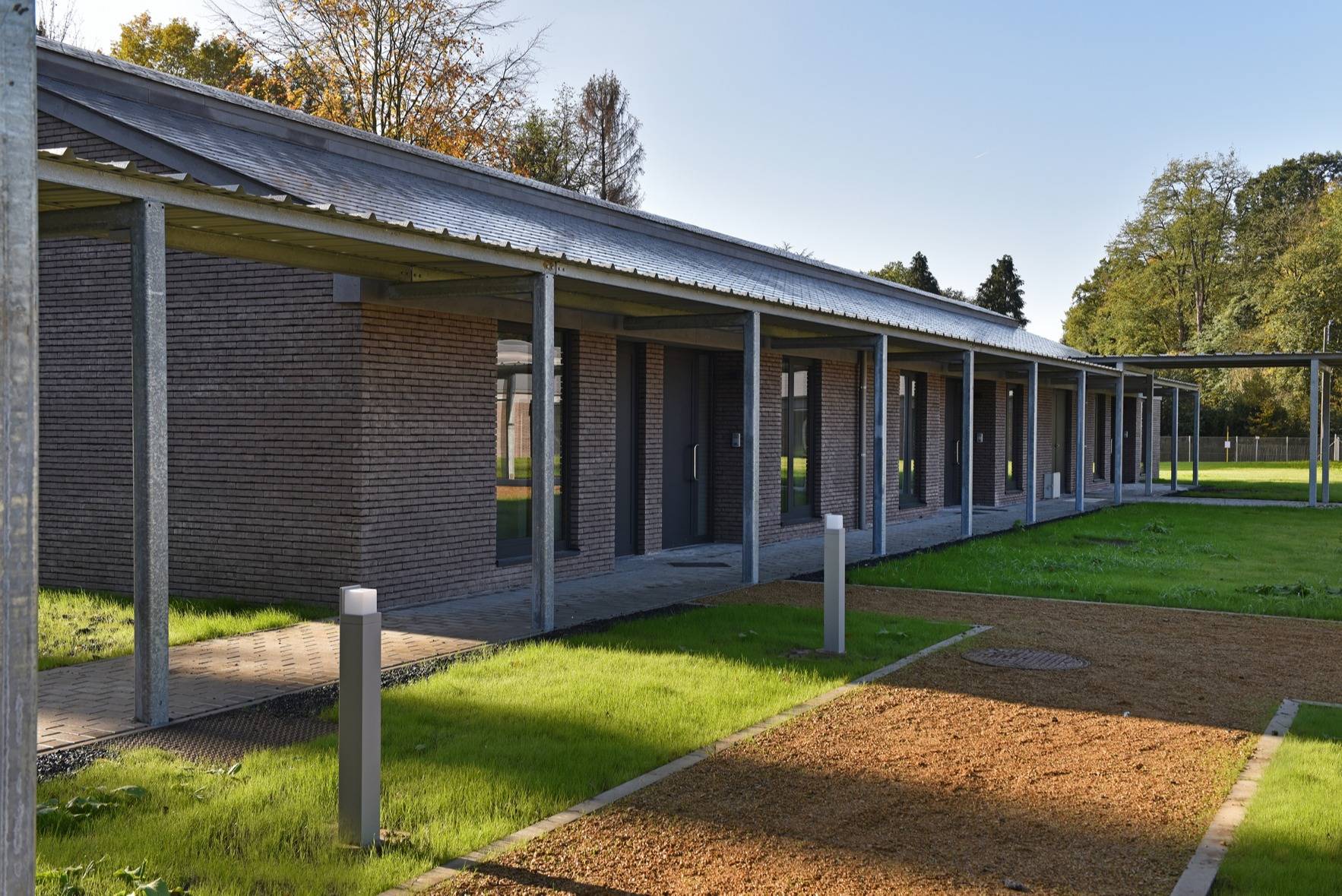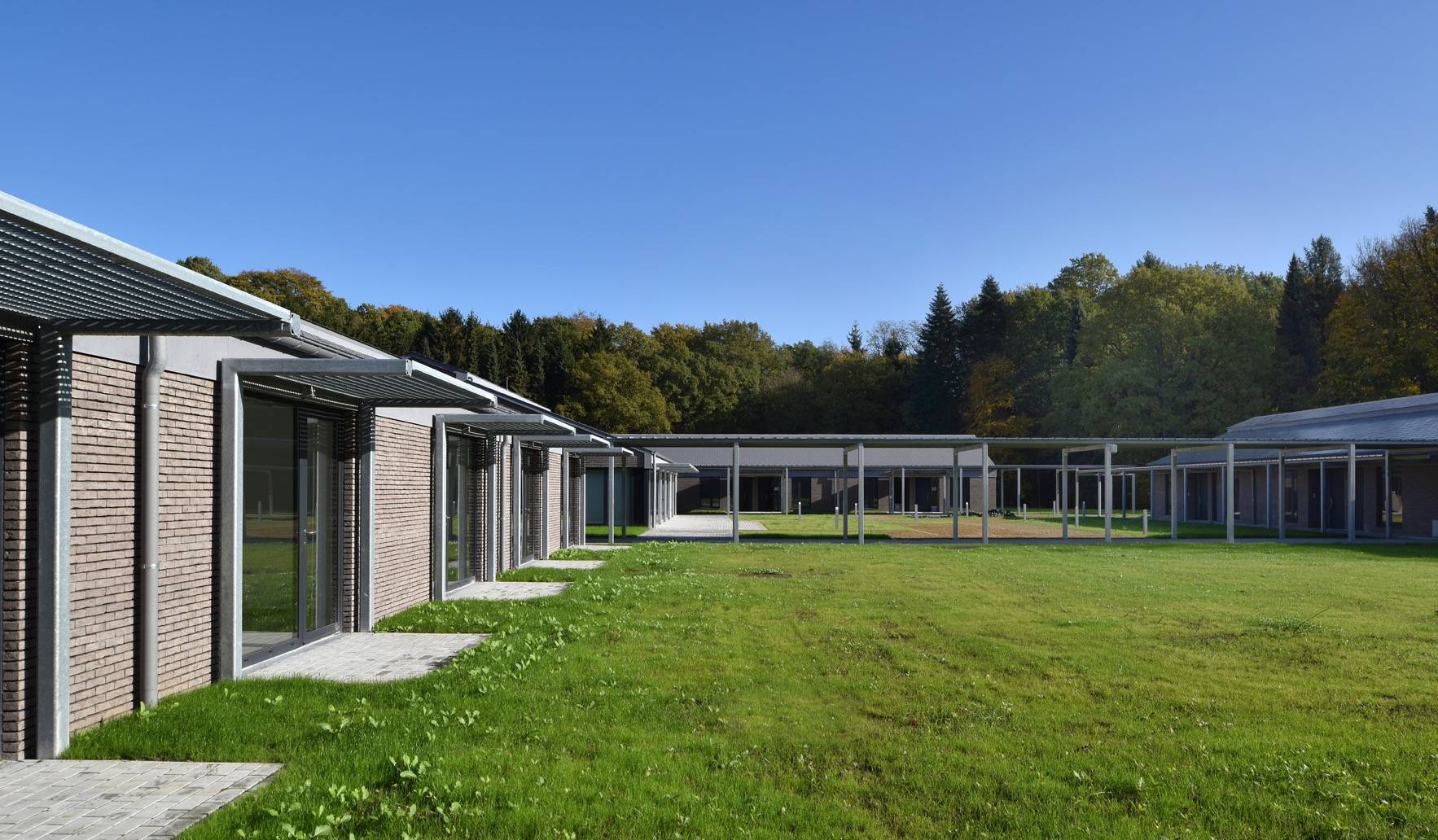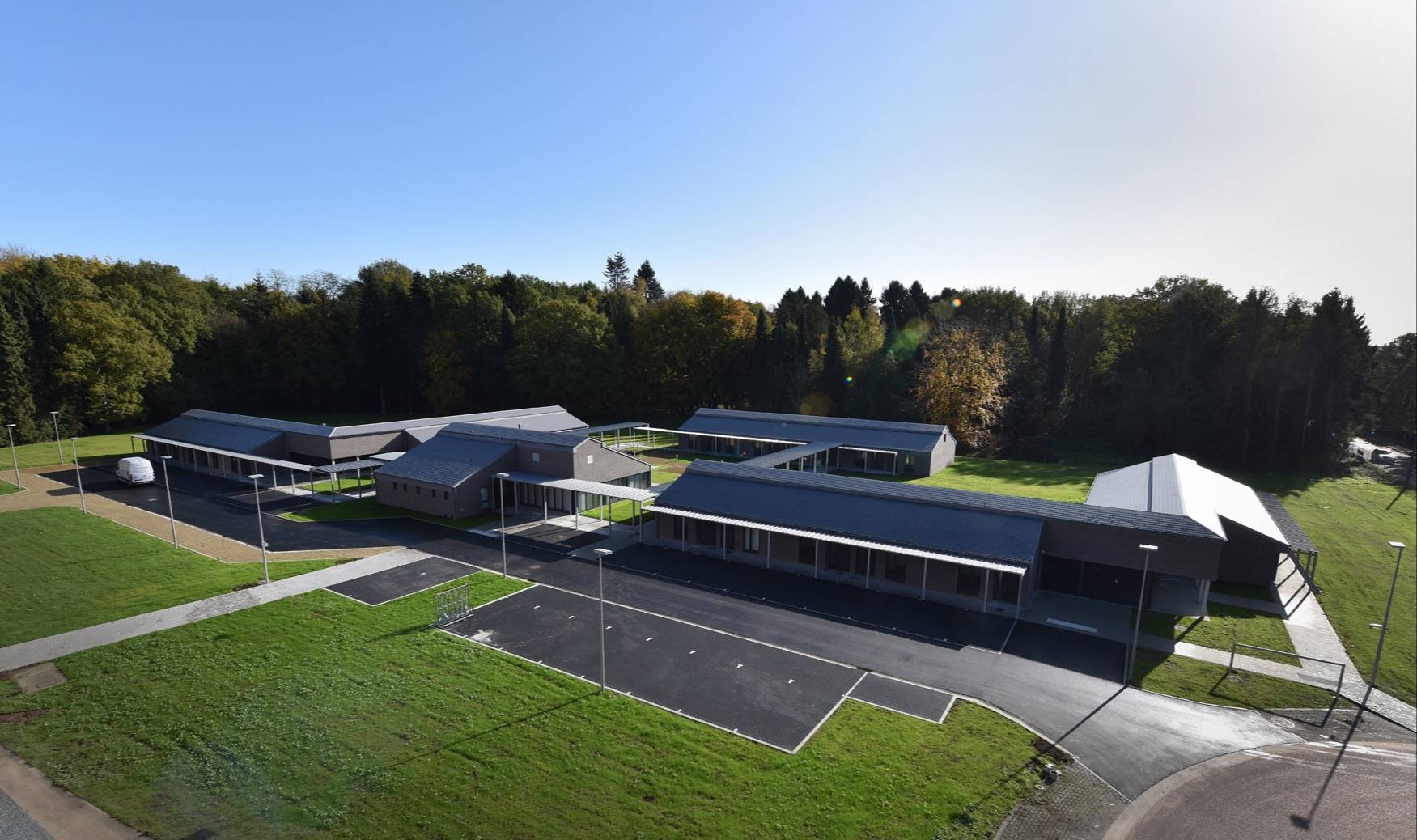 Architects P Debaeke - MS Hubert - D Daive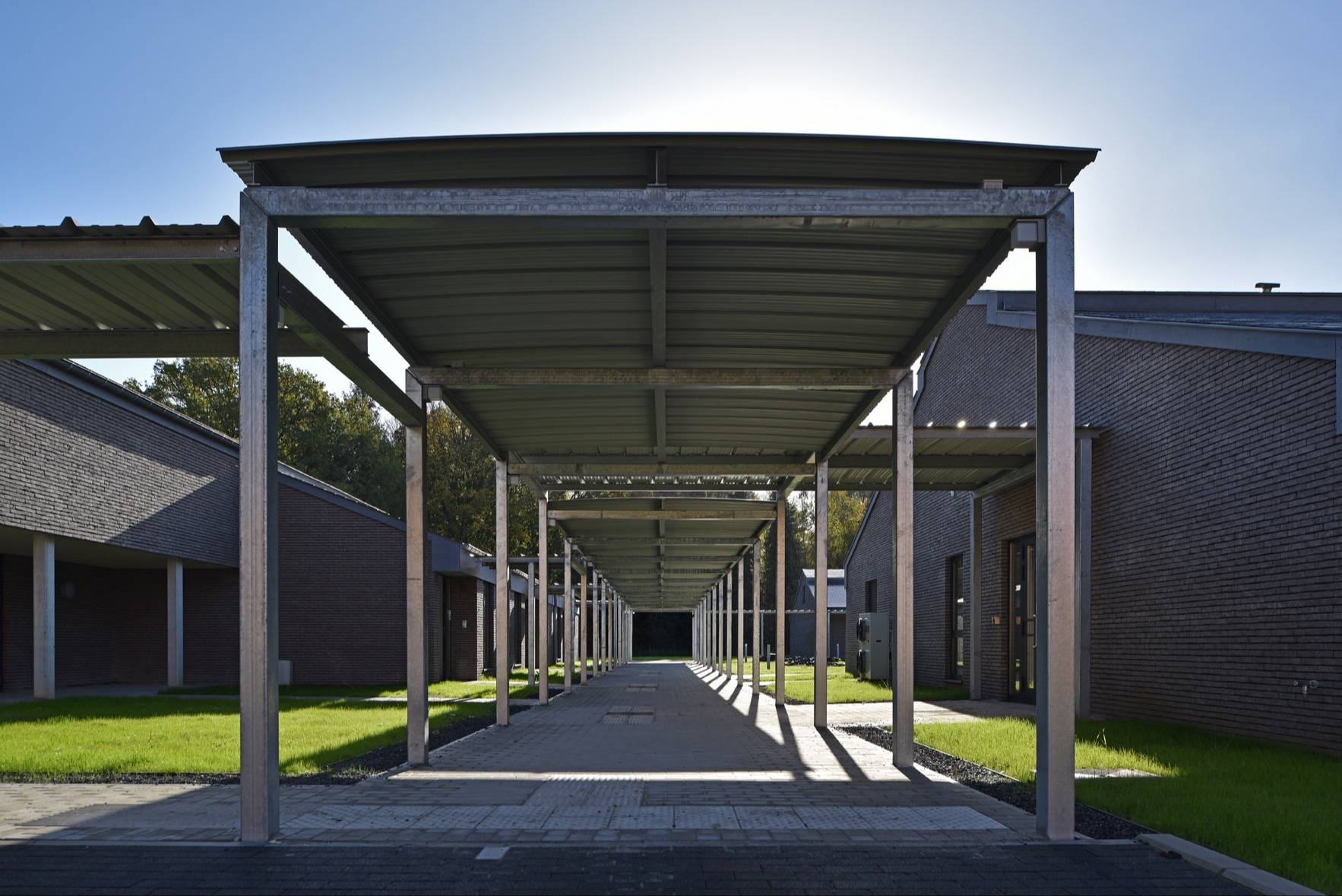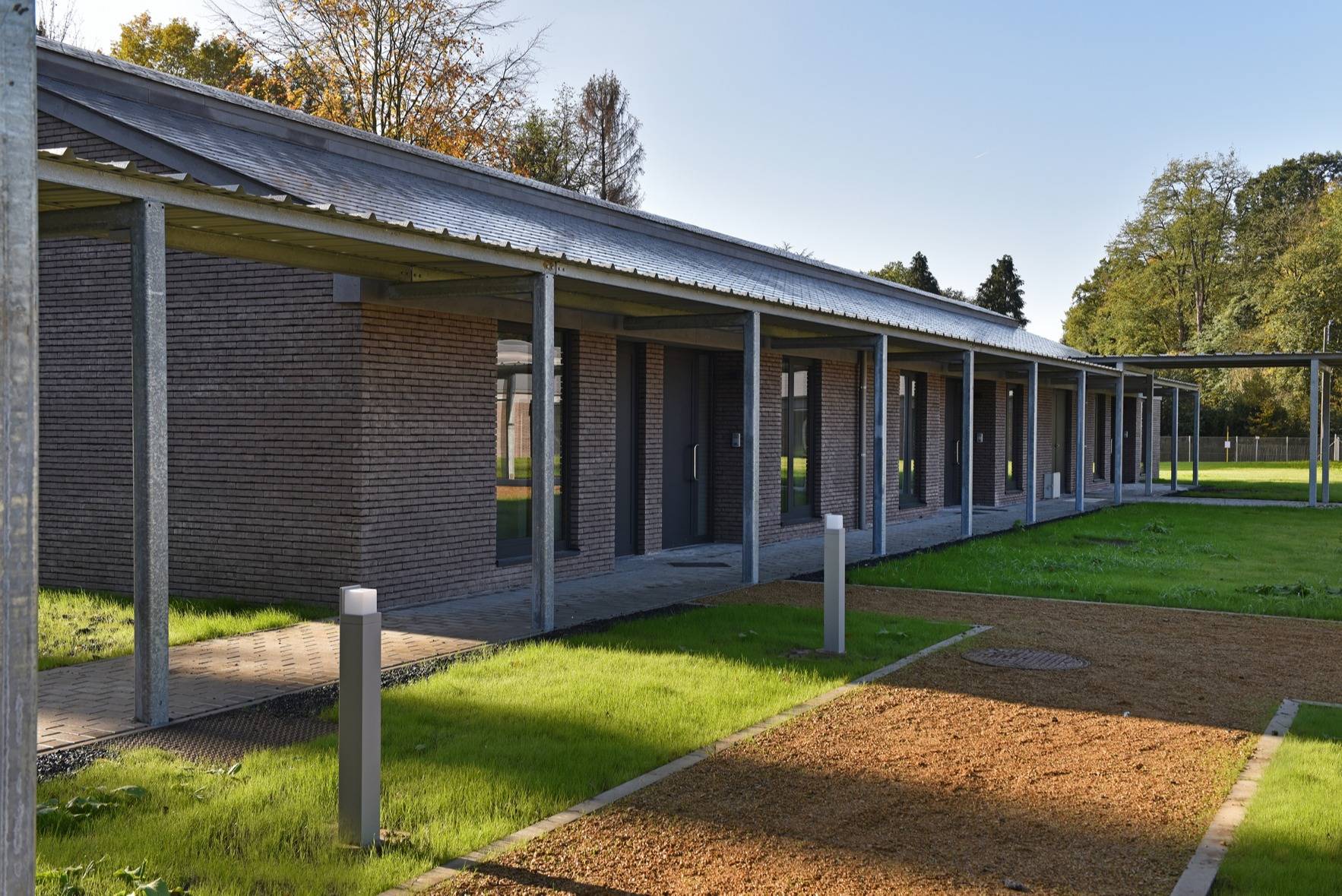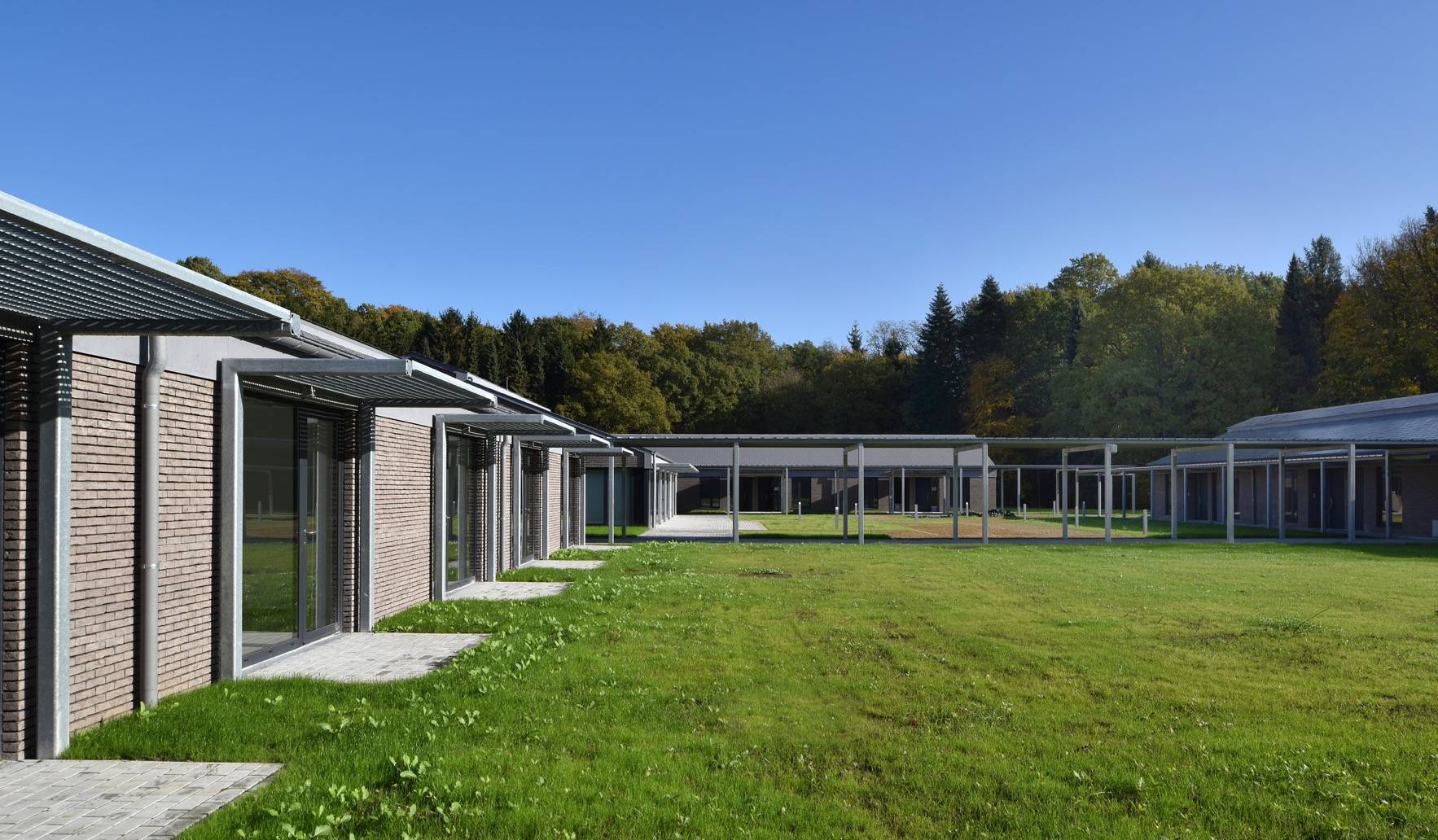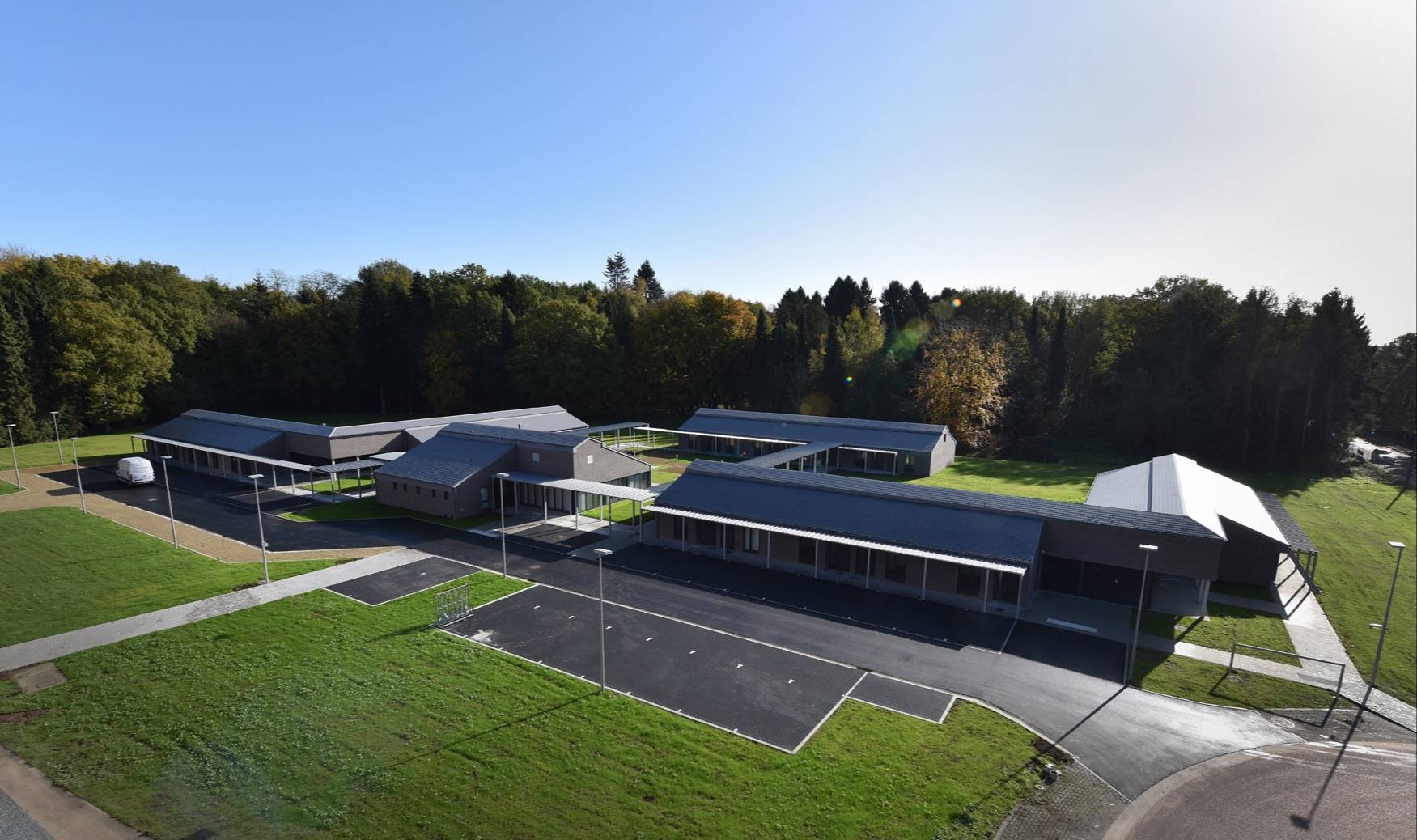 <
>