The setting up is linked to the constraints of the free area remaining from the plot before the destruction of the 1960's home.
Location: Kain
Programme: RNH of 60 beds
Surface Area: 4.210 m²
Year: 2010 - 2012
Market: Public
Client: CPAS de Kain
Other: Passive house: K13-10
Our proposal is to break the length of the building by a set of shifts on the longitudinal symmetry and a set of corresponding external cantilevers. It allows to clear the vision of a main building with a gable roof and « box » reported in cantilever.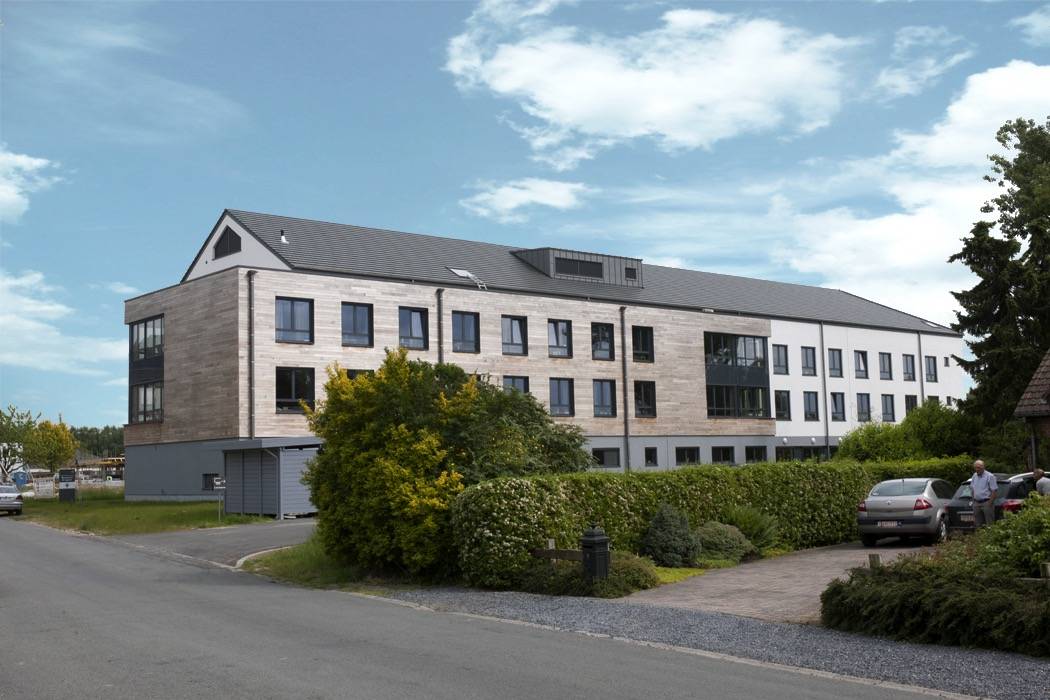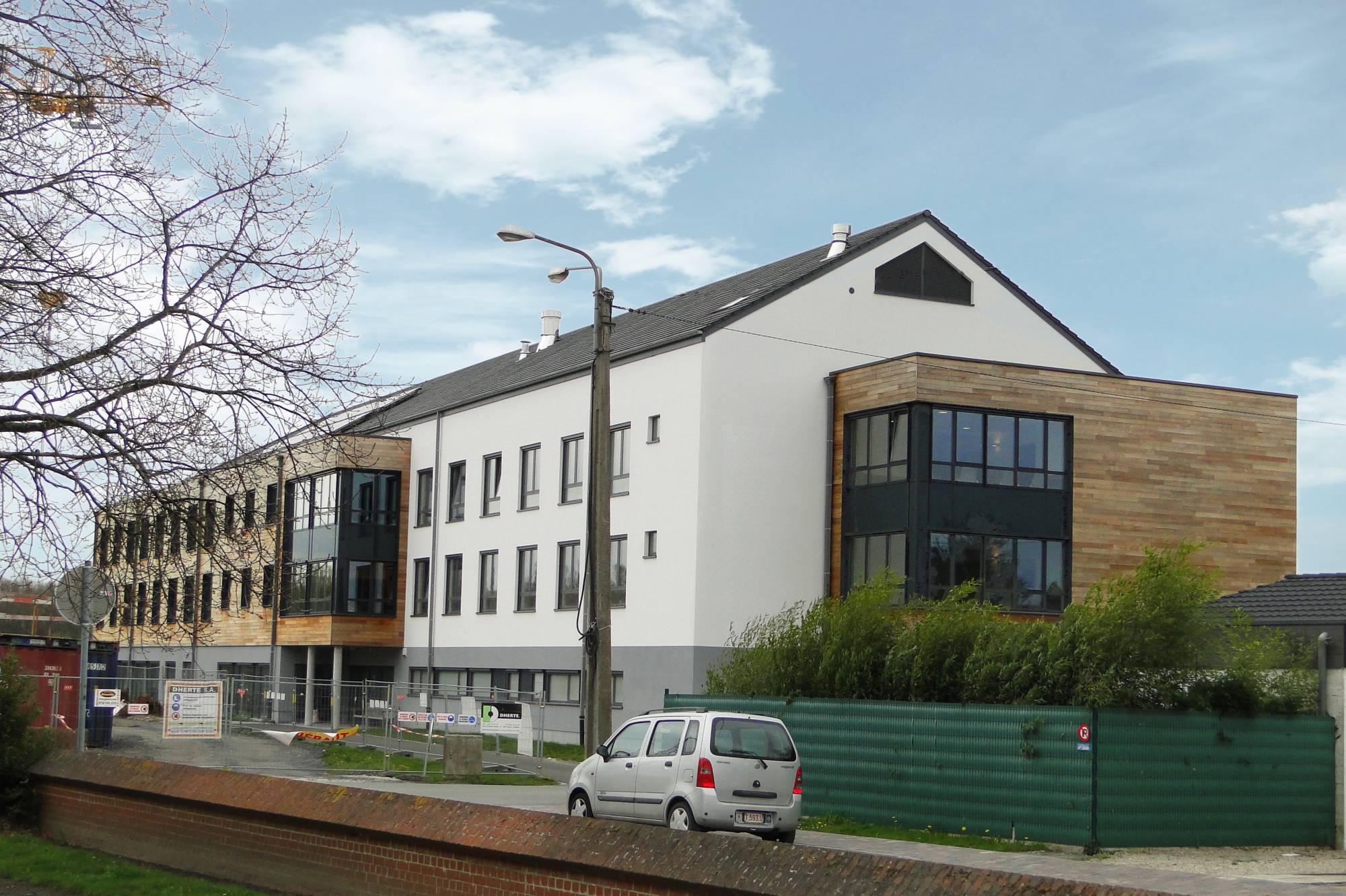 The building implanted perpendicularly to the street lead to a EW solar orientation of the main facades, all rooms receiving sun at one or another time of day.
The organization of the surfaces takes place at the center of the building as in gables. They organize themselves to ensure views of the square and the church and continue to participate in the village life.


Architects P Debaeke - MS Hubert - D Daive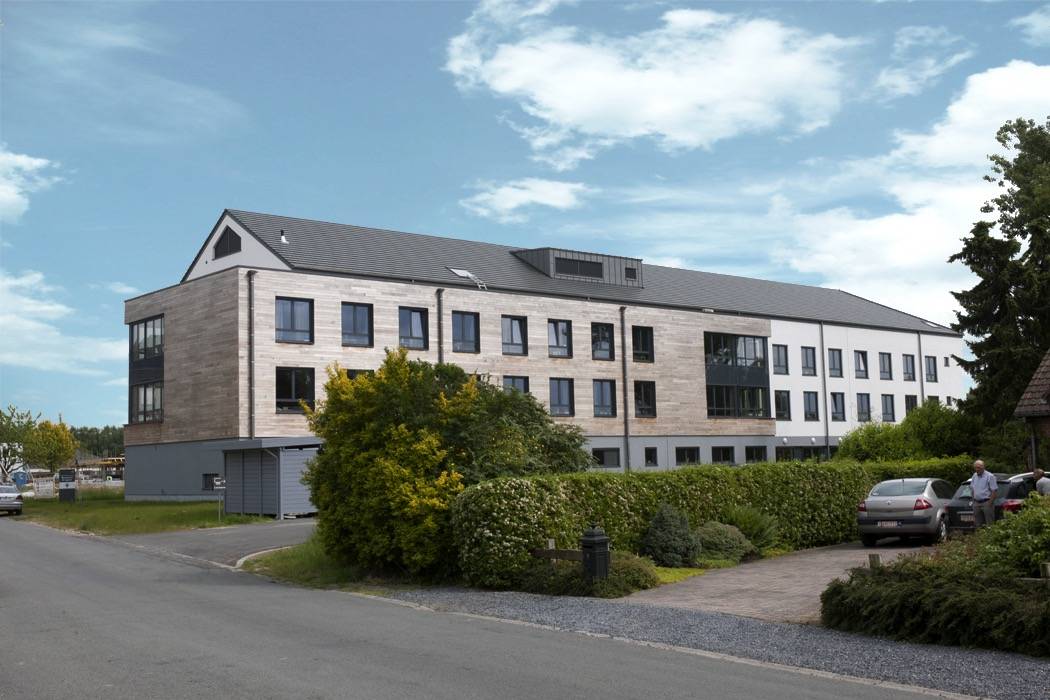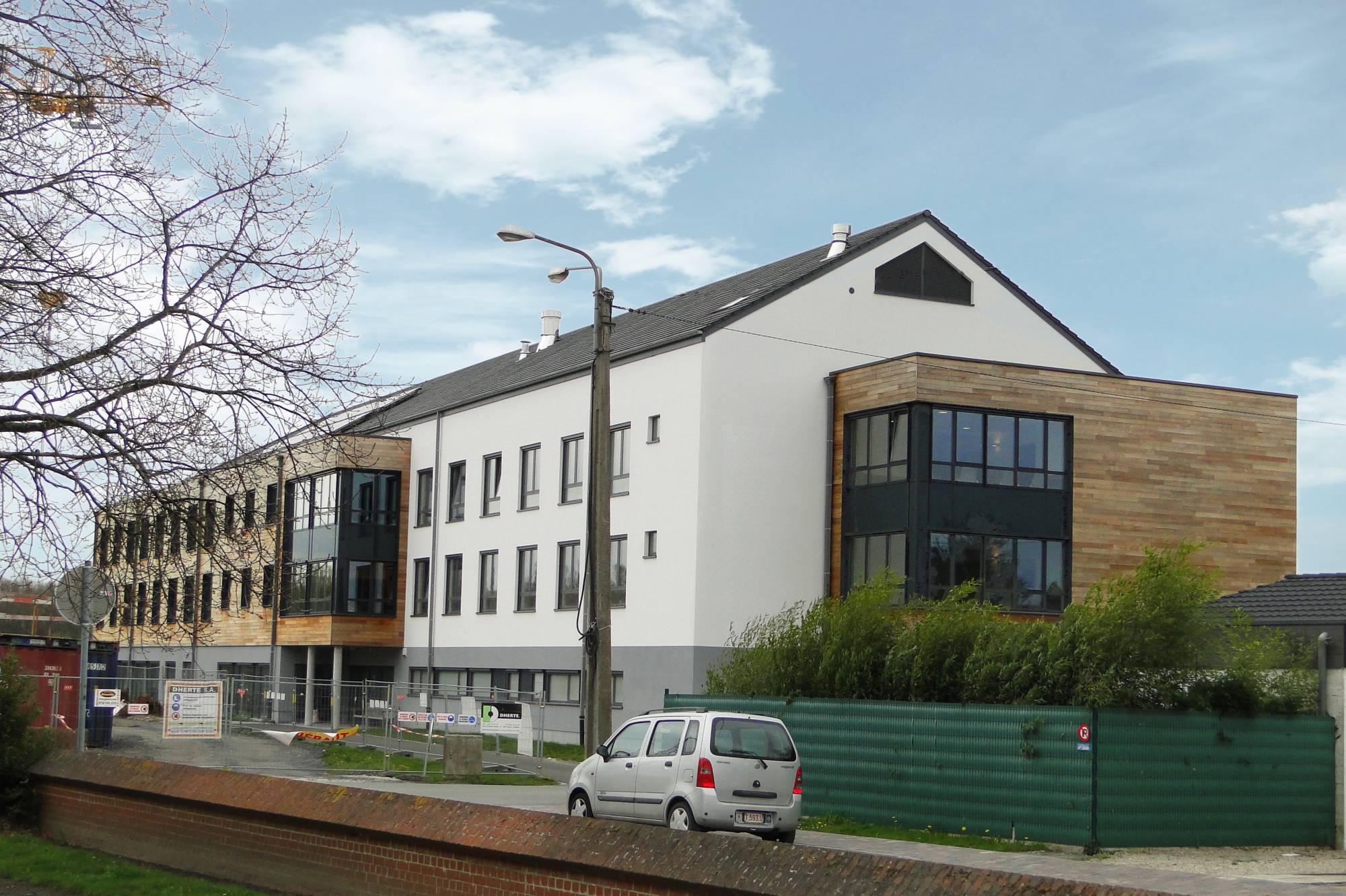 <
>