Registered buildings in the historic centre of the Tournai city.

The project consists in unifying the buiding « Pyramide » and the buiding « Saint Brice 1 » using volume and esthetics.
Location: Tournai
Programme: Offices
Surface Area: 645 m²
Year: 2017
Market: Private
Client: Asbl solidarité Hainaut–Picardie I Mutualités chrétiennes
An extension G+1 identic to the existing buidings is realised, creating a physic link between those two buildings.

In order to ensure homogeneity amongst those structures, the facades of the « Pyramide » existing building as well as the new extension are treated as follows the existing facement is replaced with an insulator coating tainted in light white-grey and the green aluminium chassis are replaced with dark grey aluminium chassis. The volume of the connection between the buidlings is made in a quartz pre-weathered zinc cladding. The interior design of the buiding is completely renovated.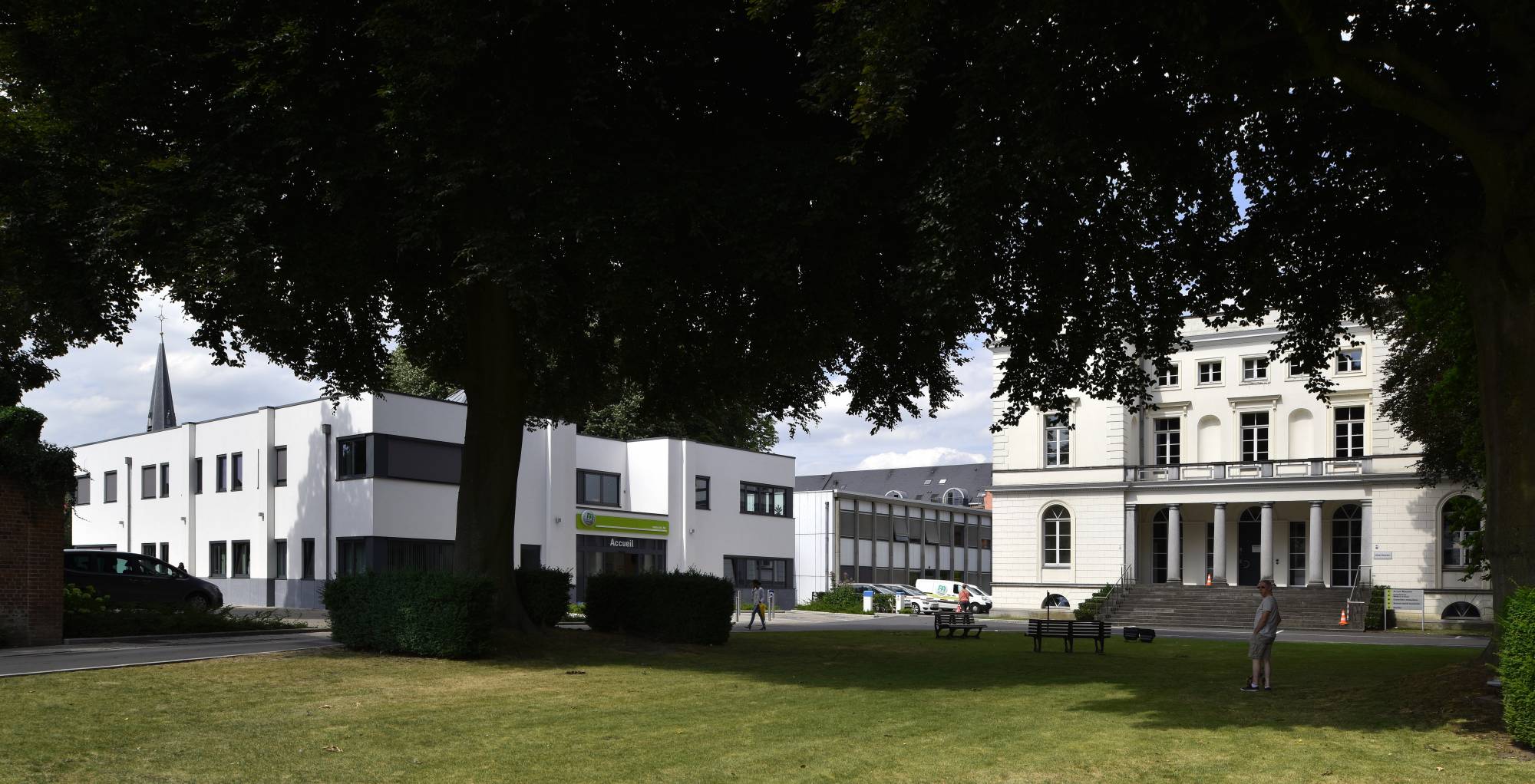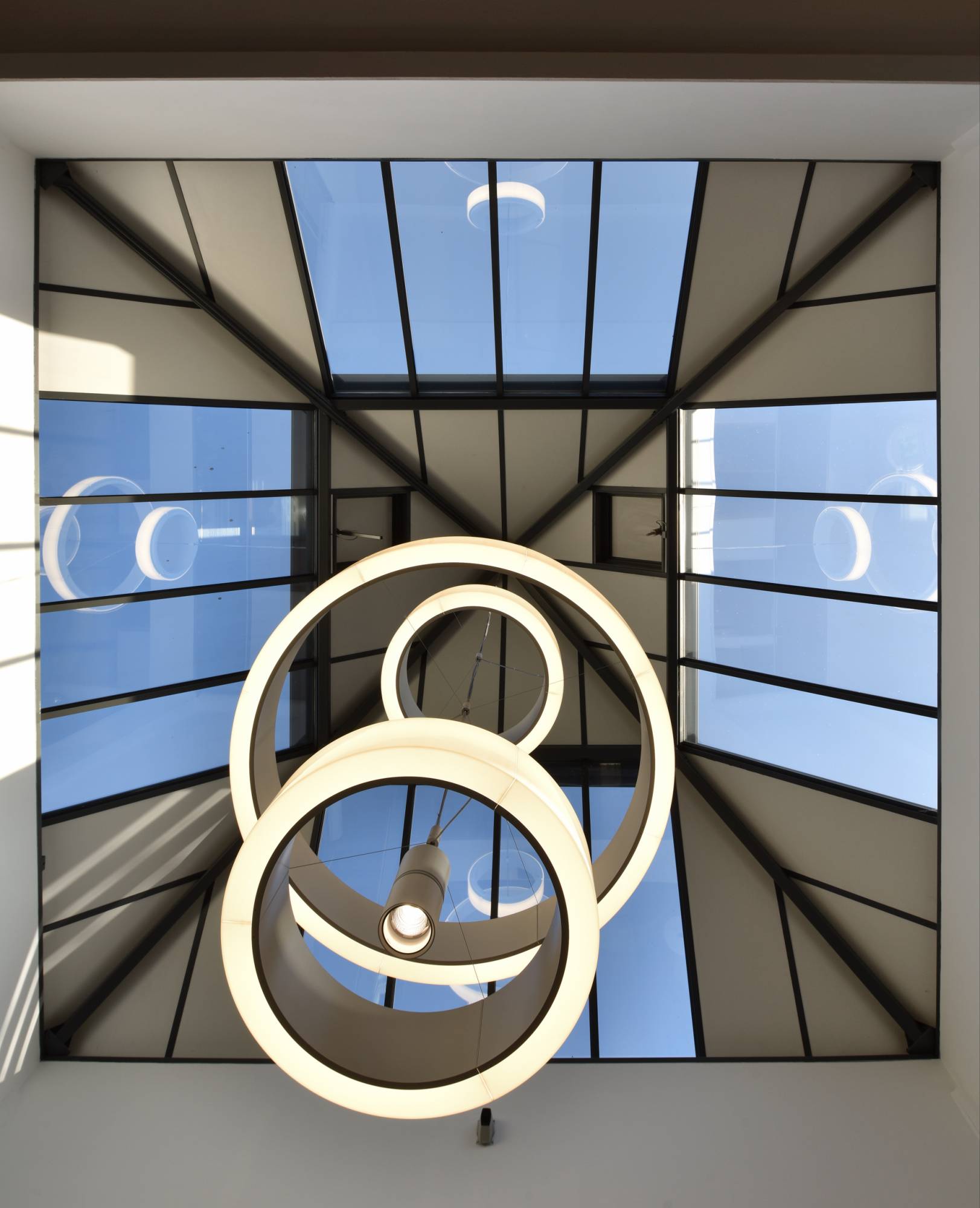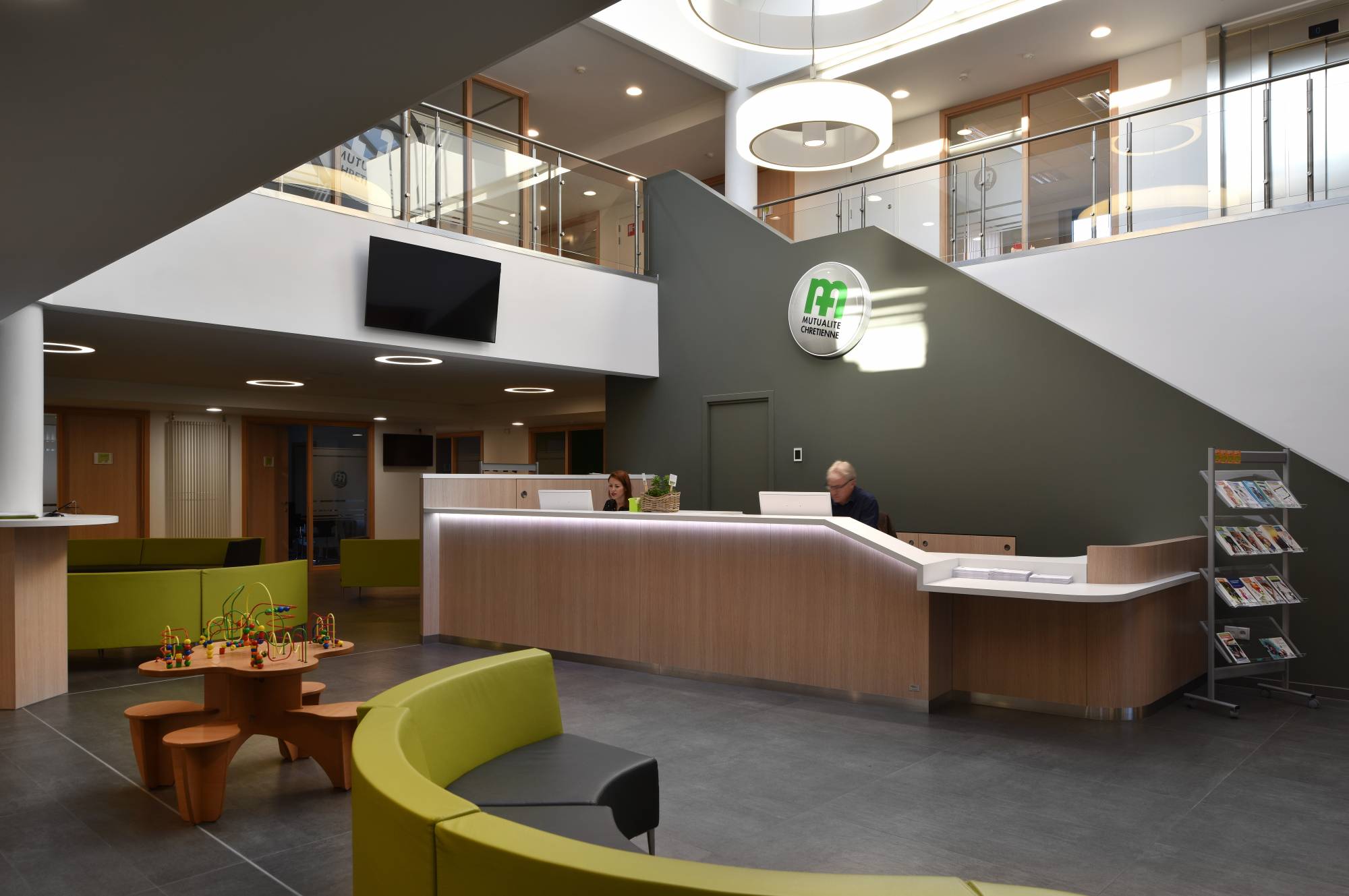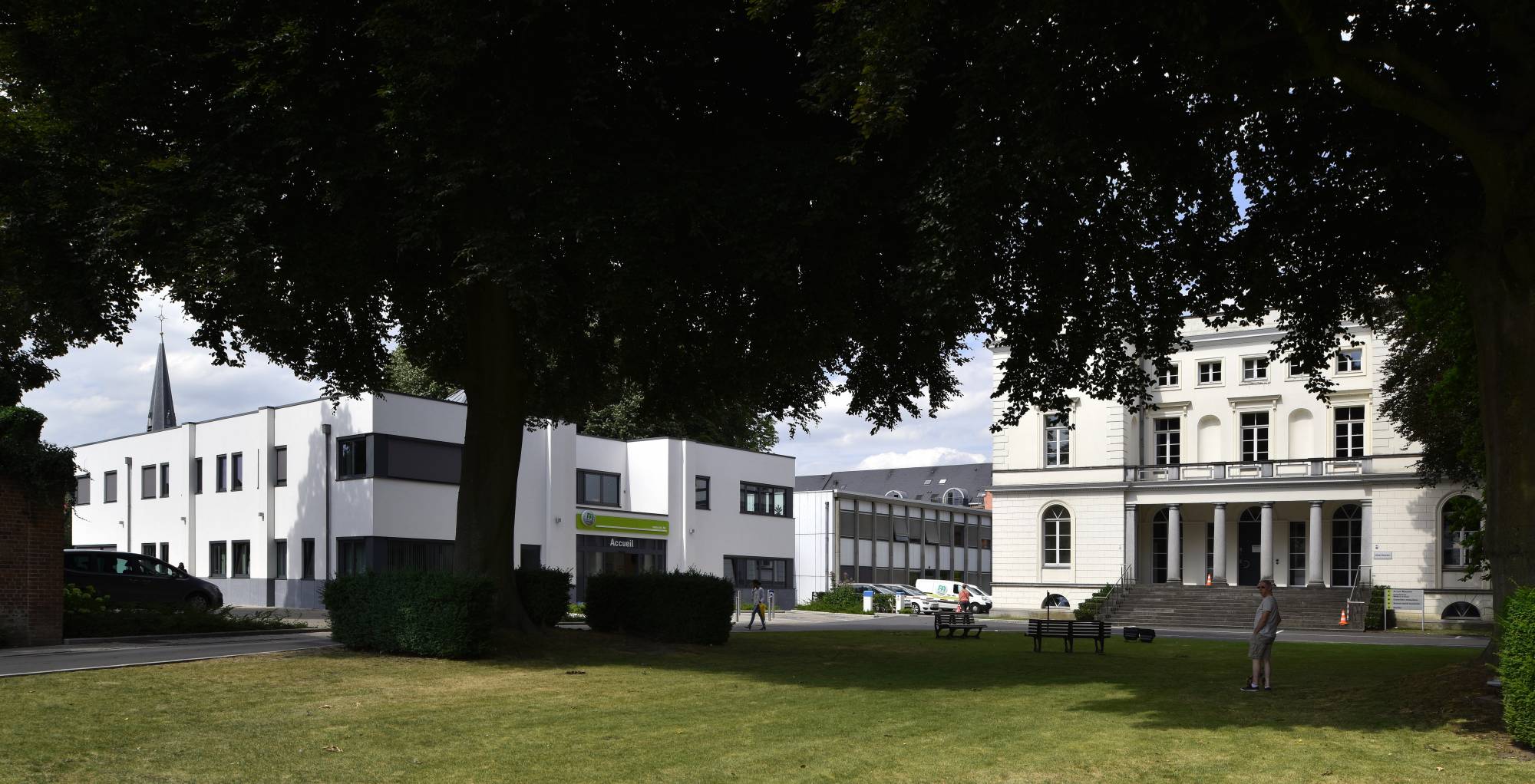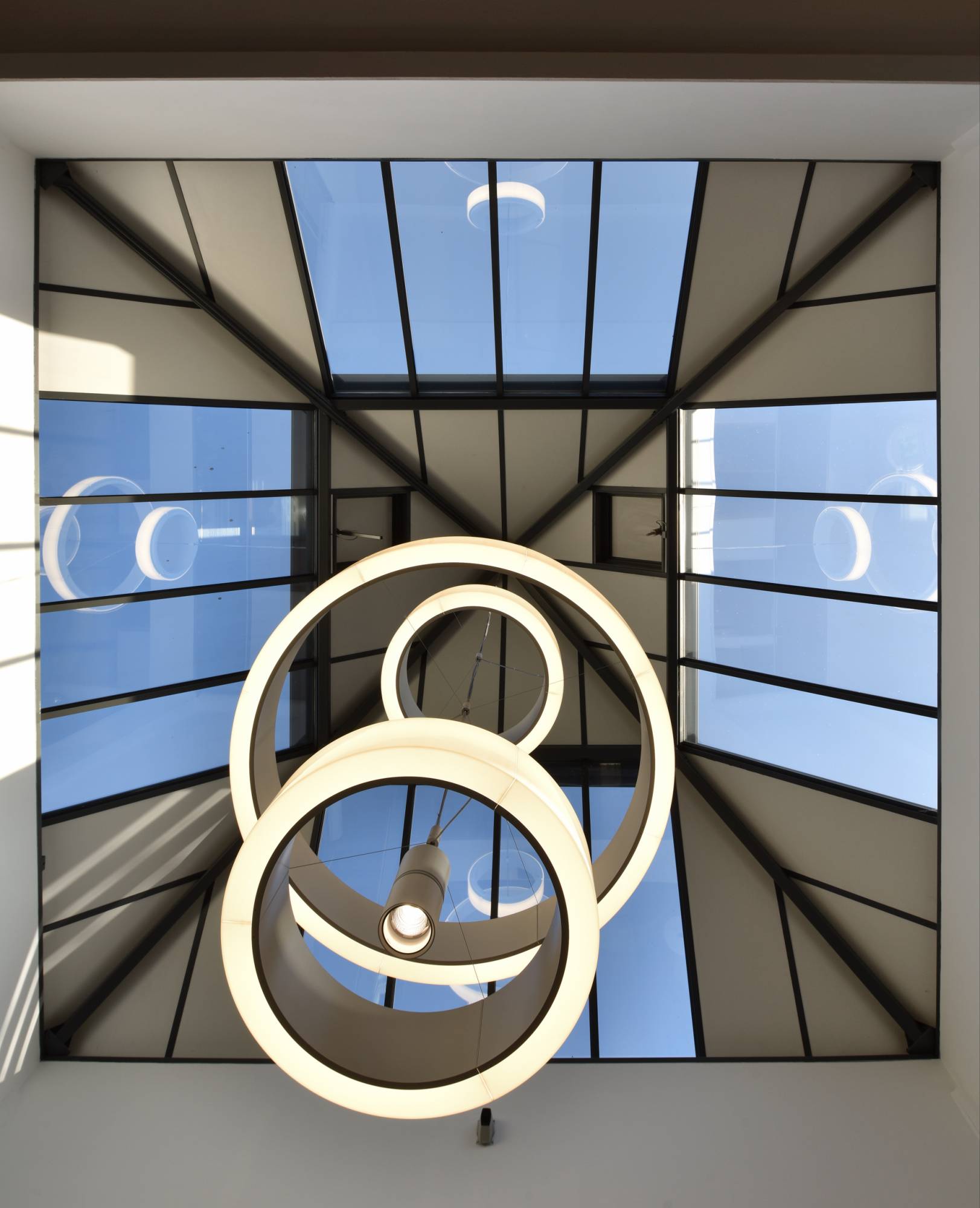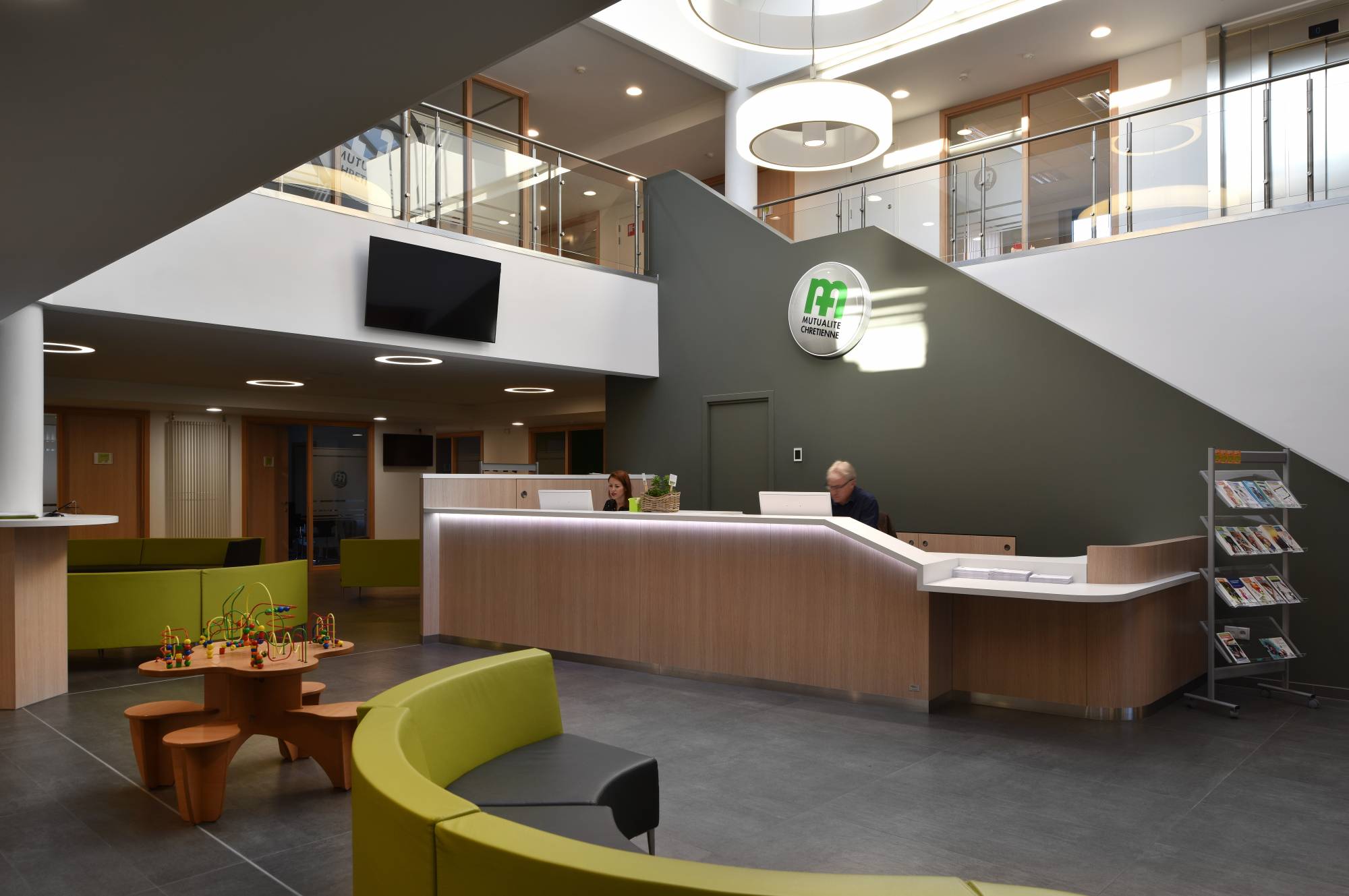 <
>