Exceptional location in the historic centre of Tournai. The IDETA building is the project core, located at the corner of the Saint-Brice dock and Becquerelle Square. The settlement meets the desire to integrate the project qualitatively in the city, and provide a new image and visibility to IDETA, consistent with its public nature and showing an easy-to-recognize function of the building.
Location: Tournai
Programme: Office building I Complex program of 36 housing units
Surface Area: 11.640 m²
Year: 2011 - 2015
Market: Public
Client: DHERTE sa
Other: Low energy : K25
he acute angle formed by the alignment of streets release a geometry very deep in the bisecting axis determining the organization of offices around a central atrium open to the full height of the building, going for natural light in the roof and distributing it to all levels in the heart of the building, thus also providing a convivial visual connection between floors. The offices are organized along the facades around the atrium; vertical circulations and local servants are located in non-naturally lit areas.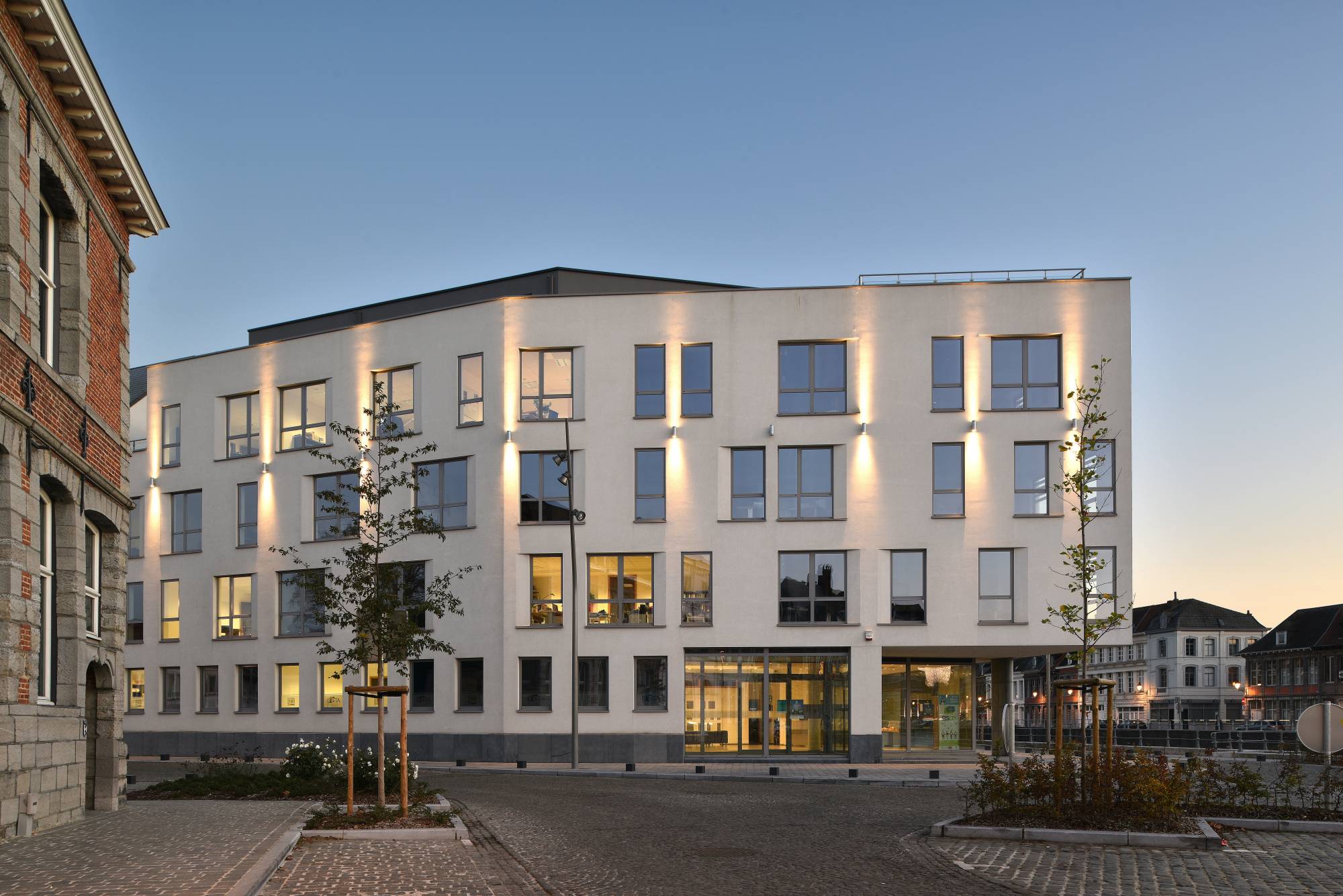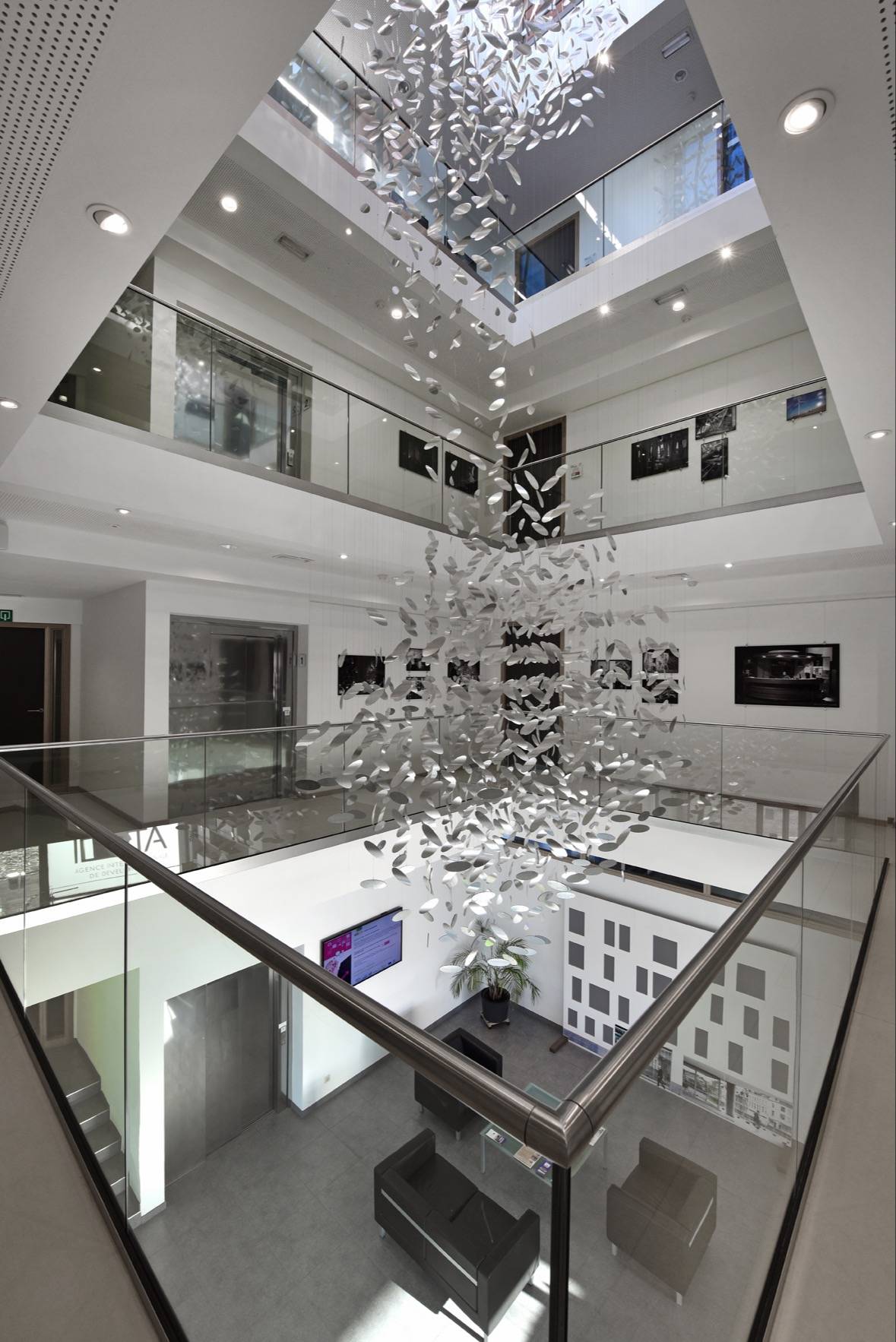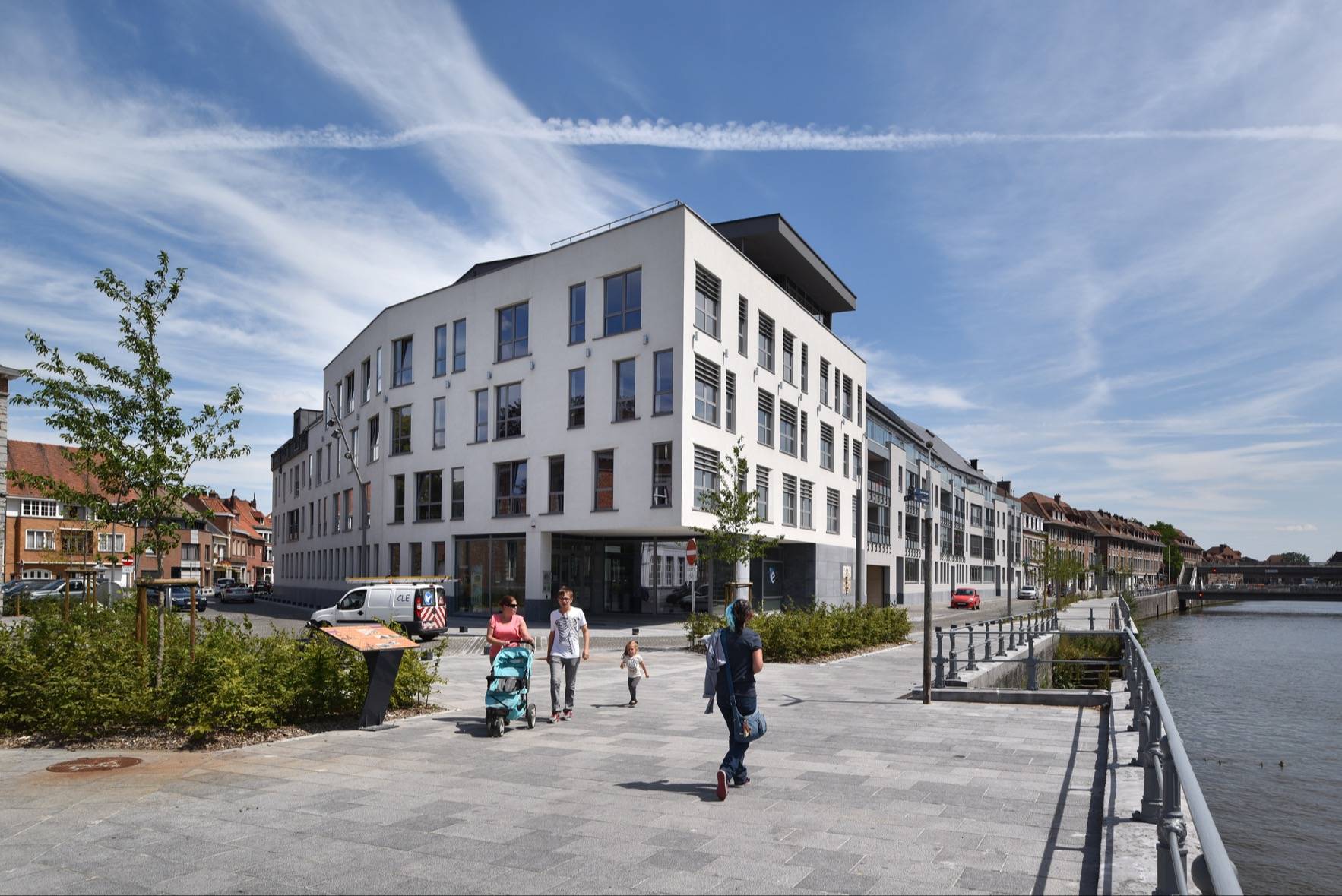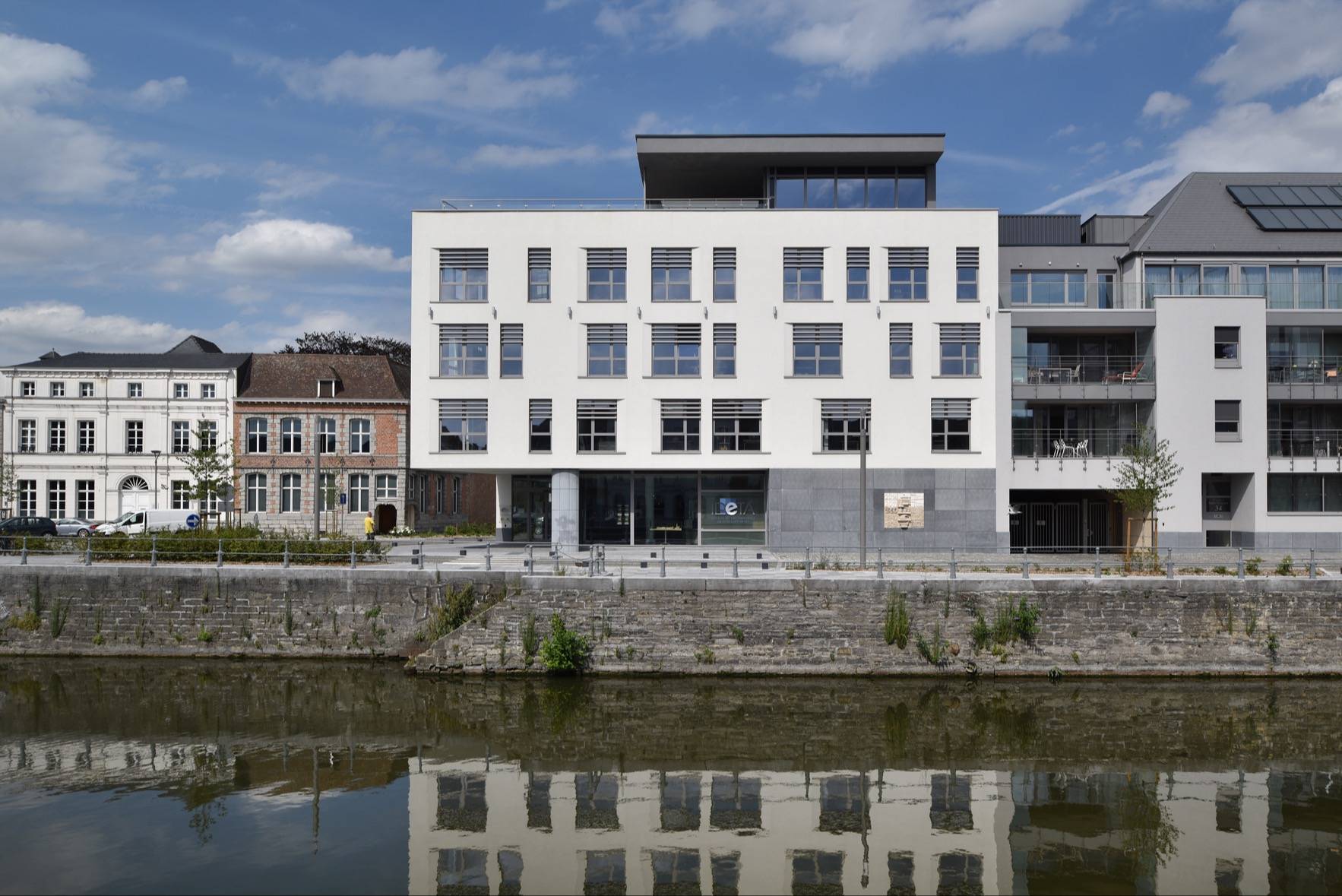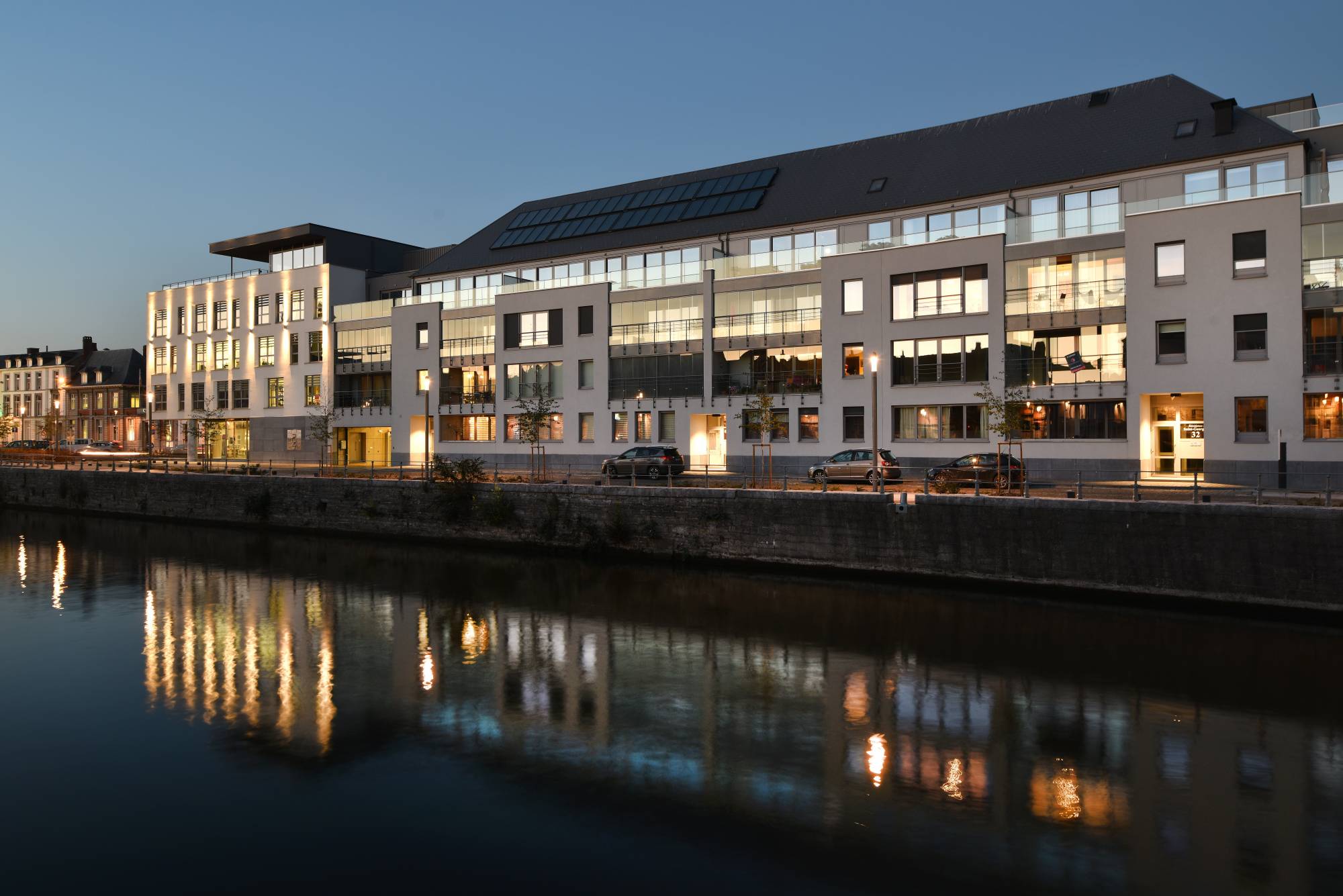 Architects P Debaeke - MS Hubert - D Daive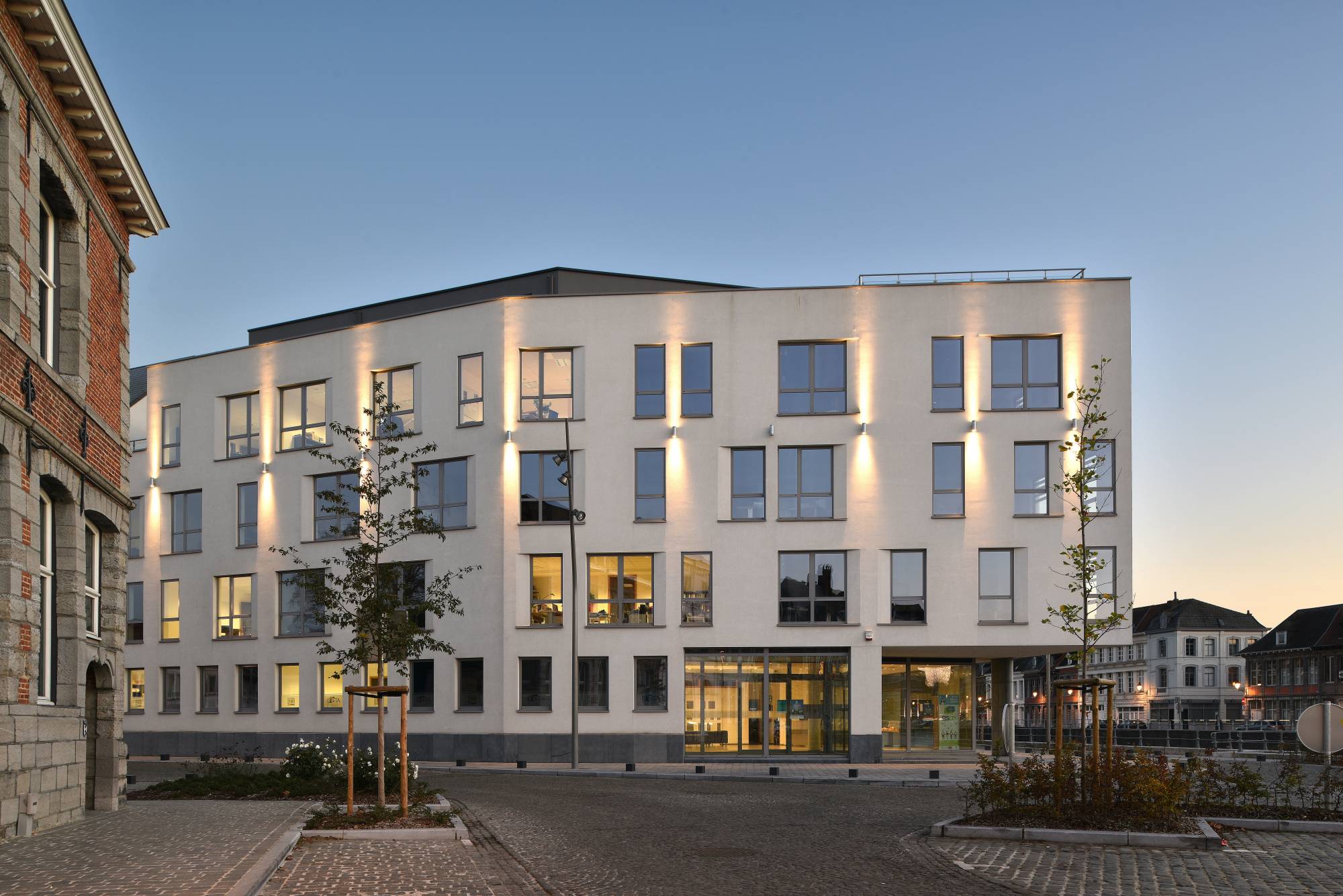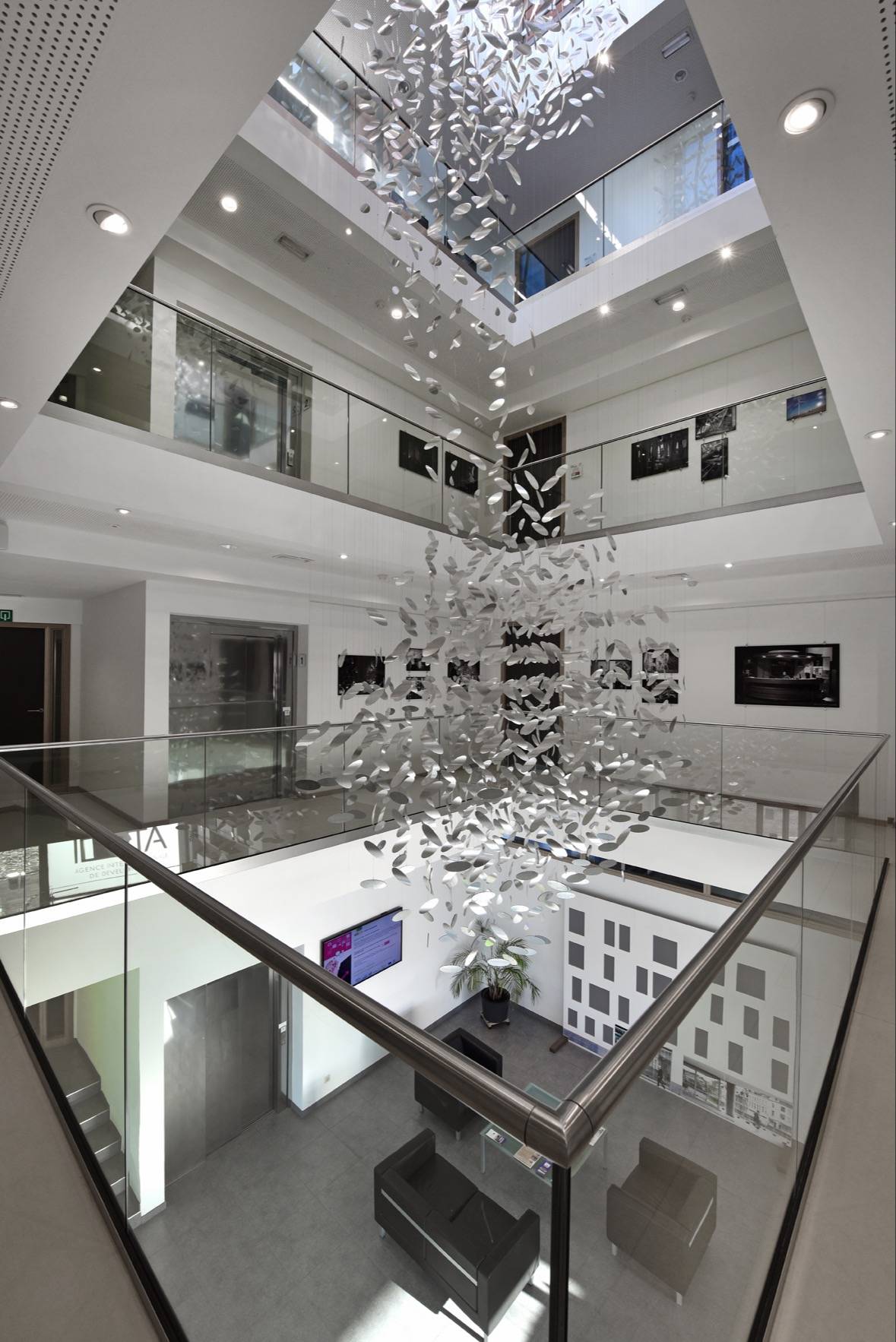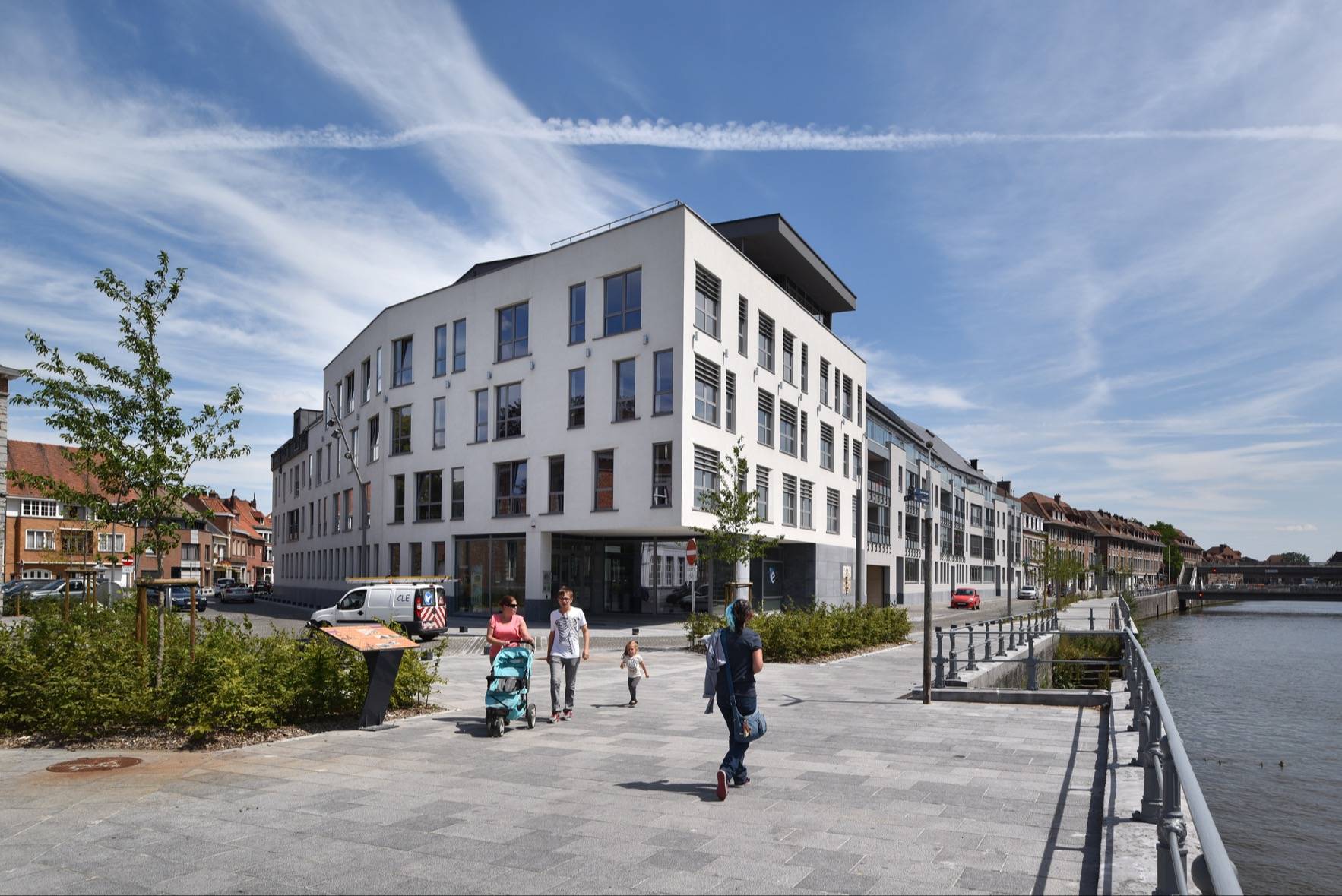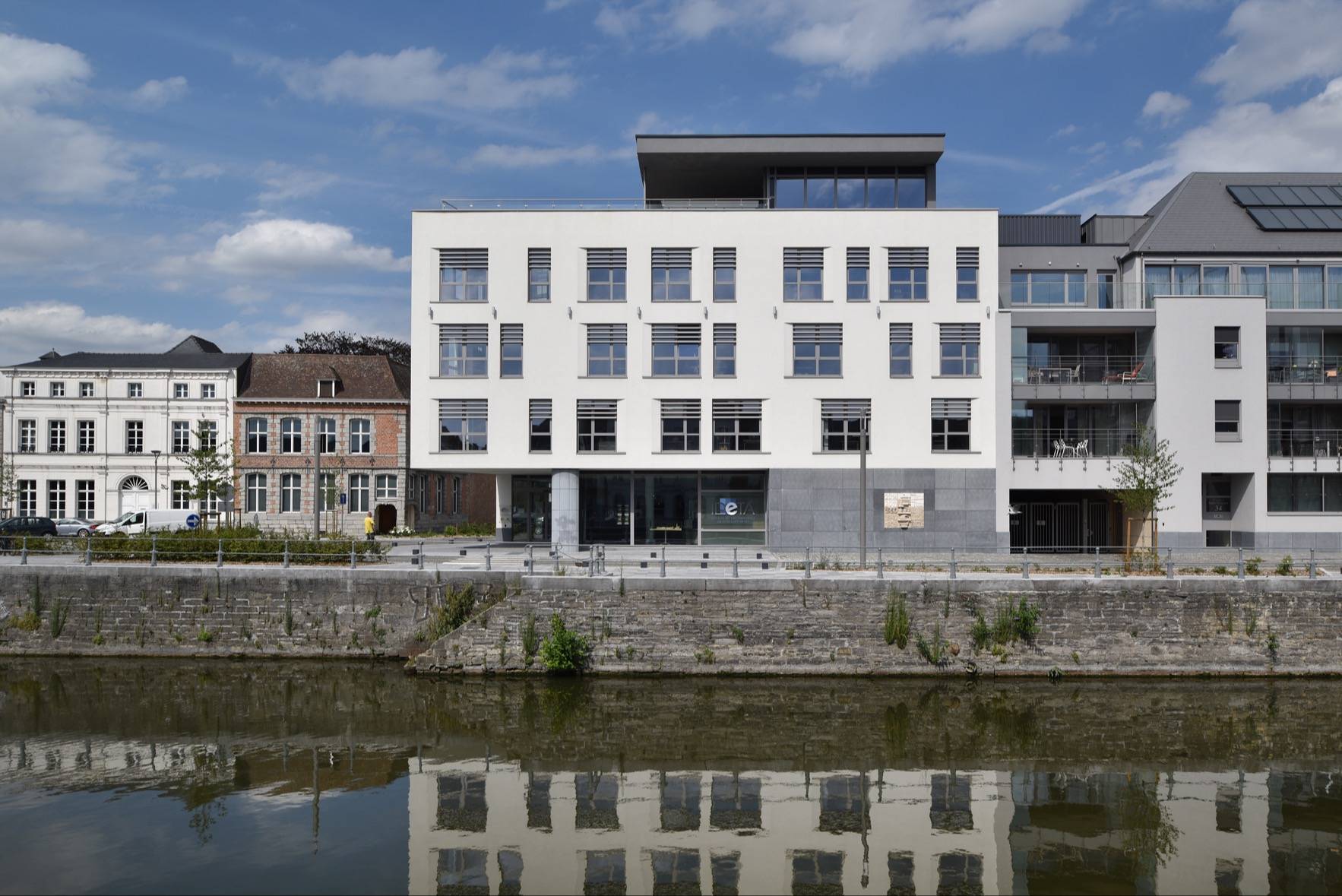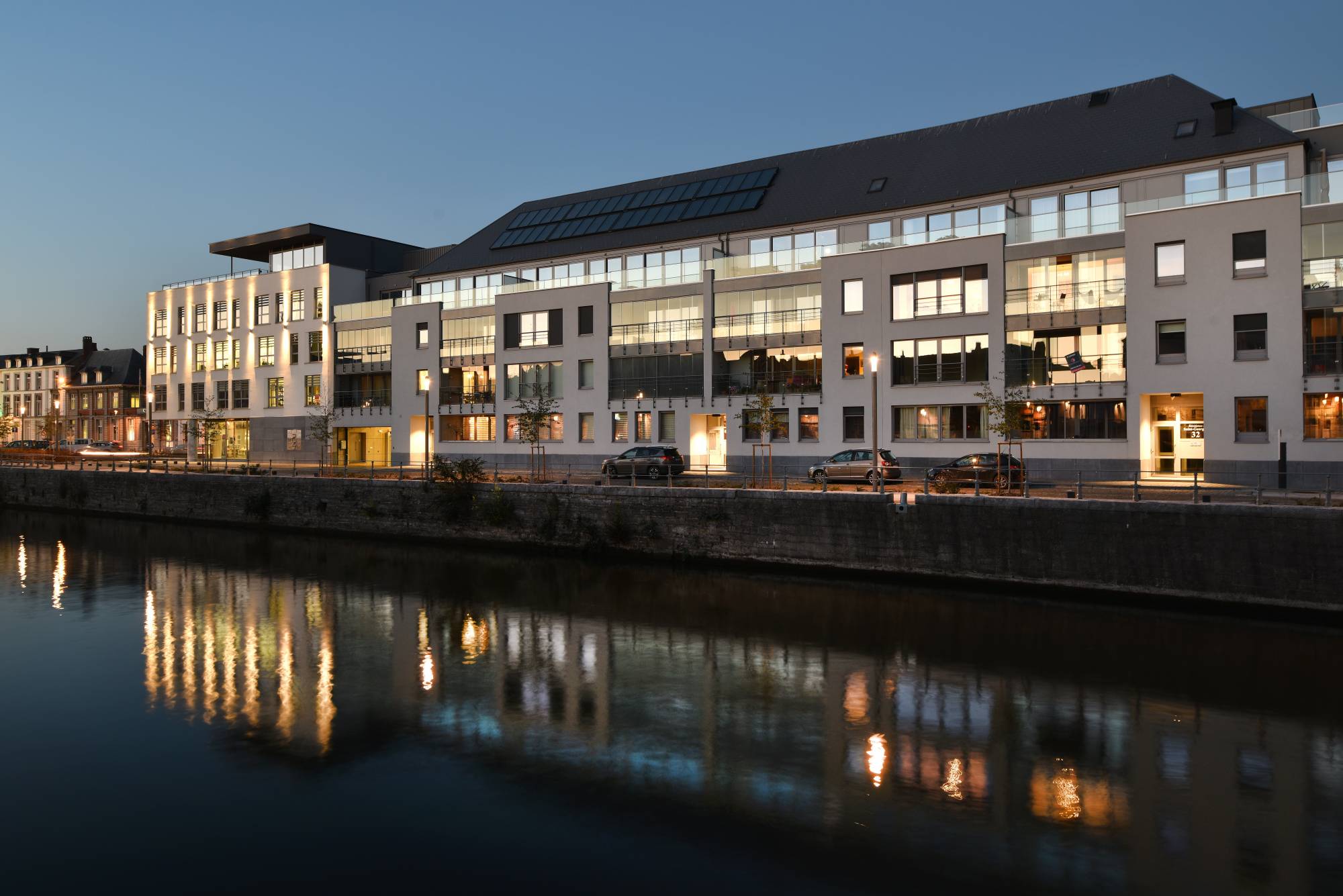 <
>