The L'Oliver rest home is located on a large site within an urban island in the center of Uccle. The extension is located in the prolongation of the existing nursing home and takes into account the shape of the plot and the elevation of the field, which shifts a little to the west. Combined with a gradation game between the levels, the layout and the volume allow to maintain the quality of the views, terraces and natural light in the existing building.

The extension has four levels: a under-ground floor (in the extension of the existing basement which corresponds to the level of the new entrance and existing and planned parking lots), a garden ground level whose level corresponds to the existing ground, and two upper levels.
Location: Brussels
Programme: RH of 56 beds I Short-term stay center of 21 beds
Surface Area: 5 155m2
Year: In progress
Status: Draft
Association: DDV I Fally I Ellyps I Beos I GenieTec
Market: Public
Client: MMI asbl
We decided to create a sober building, the facades are simple and identical which ensures a good integration with the existing building.

The articulation between the existing building and the extension is very important in the project. First of all by the functions it shelters ("nevralgic center" of the MRS), and secondly because it allows a smooth and appropriate transition between the existing and the extension. These spaces form a central pole, which is easily accessible to all, like a "village square".
Architecturally it takes the form of a large glazed, transparent, luminous and green box, open on two levels and which houses the "winter garden" and the circulation between the two parts.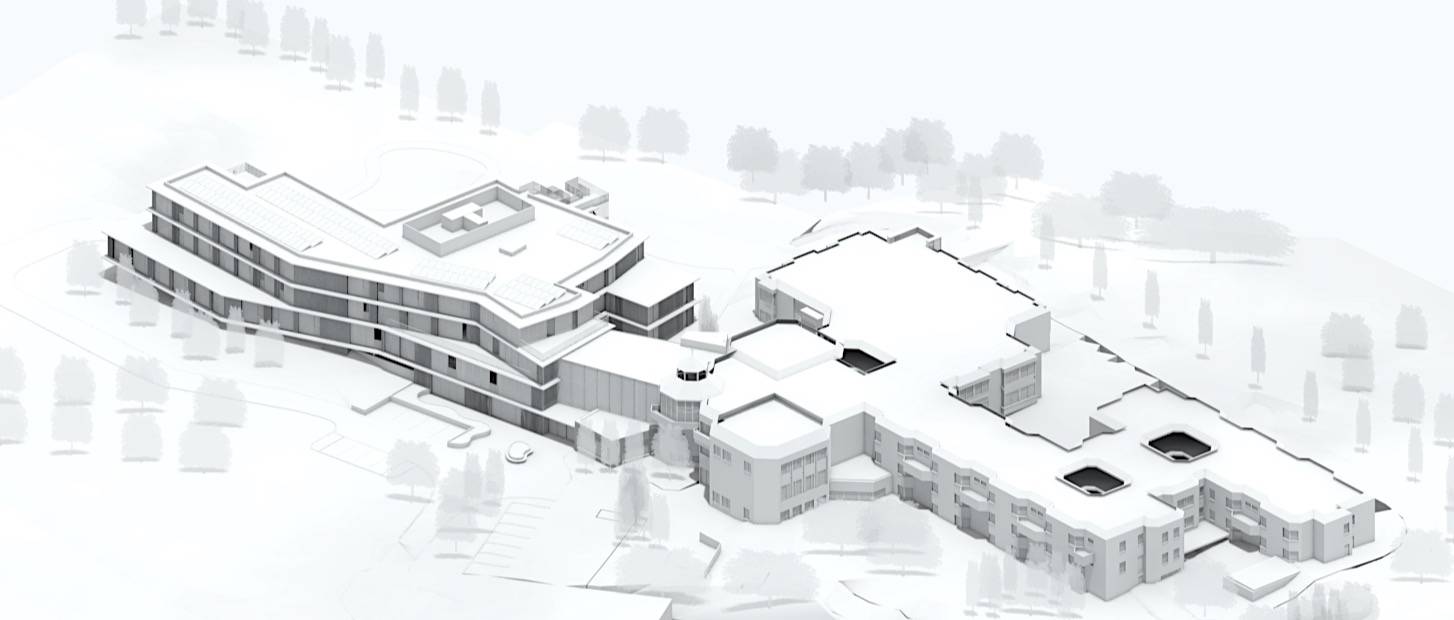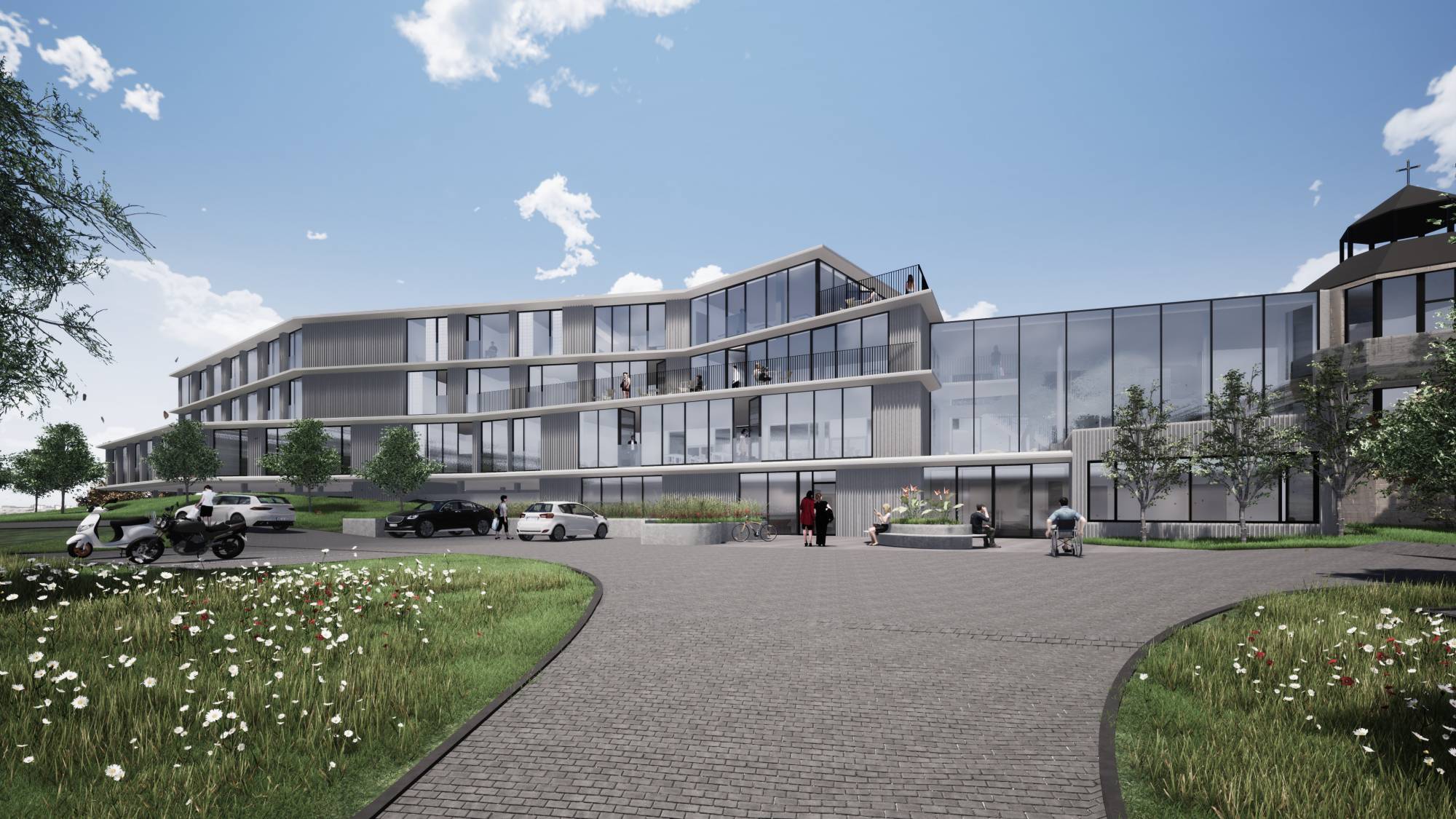 We have chosen to install the three programmed units on three different levels in order to limit the spread of the extension on the site, limit the length of the interior circulation and promote the functionality of the spaces. Thus, the planned extension will house a 28-bed unit on the garden level, a 28-bed unit on the first floor, and a 21-bed unit in short-stay on the second floor.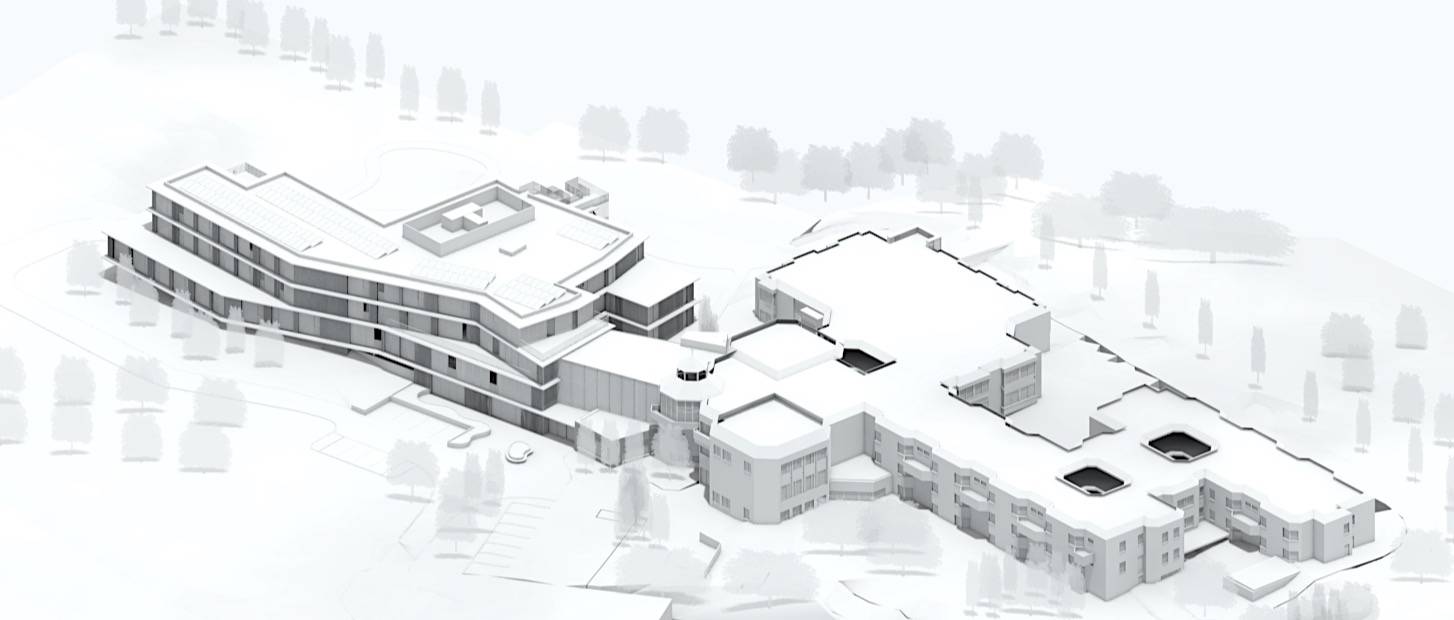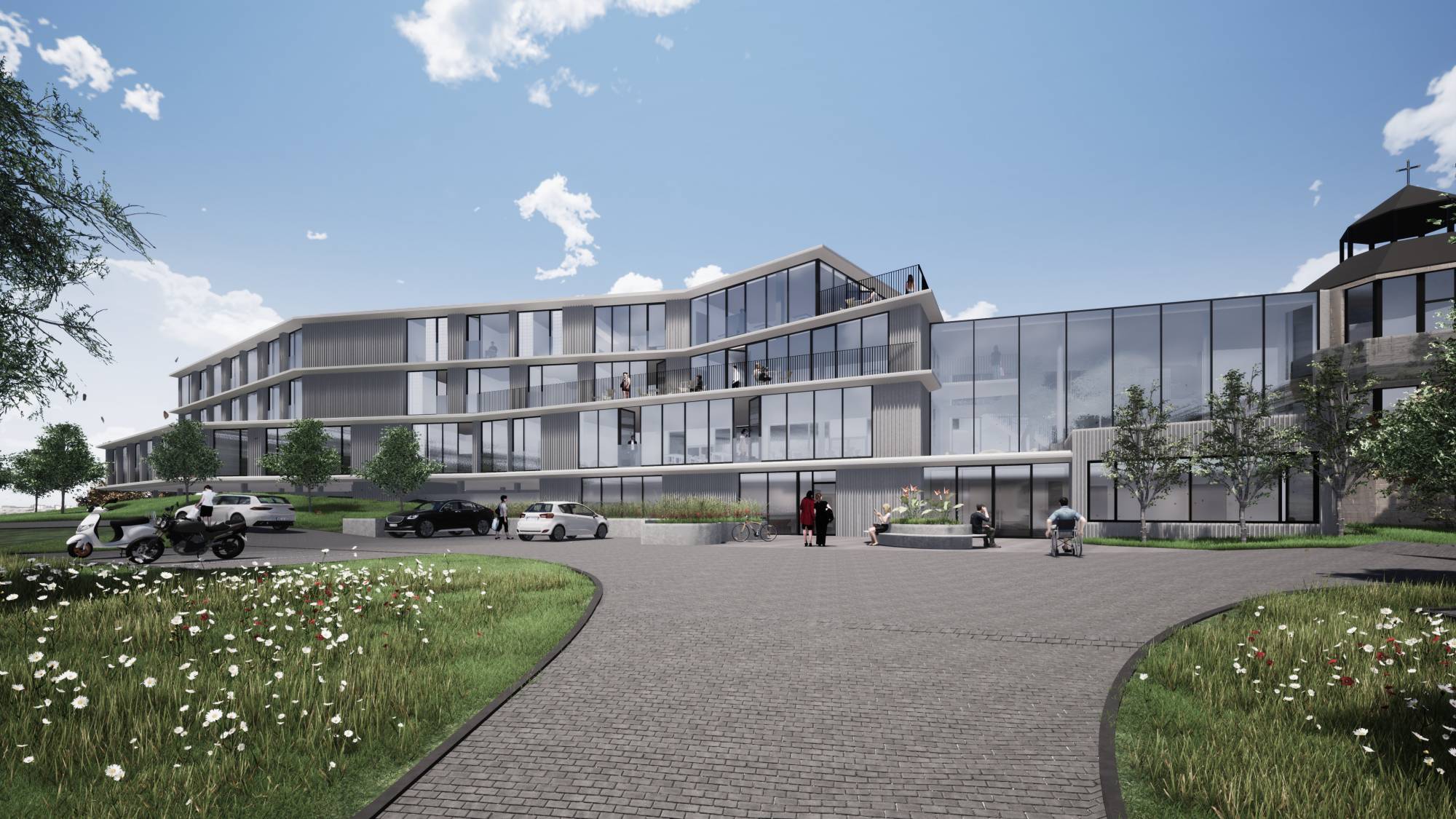 <
>