The project consist of two separate buildings, on one hand a rest house of 168 beds and on the other hand an assisted living residence of 28 apartments.
Location: Evere
Programme: RNH of 158 beds I Short-term stay center of 10 beds
Surface Area: 12.300 m²
Year: 2012 - 2014
Association: Archi 2000 sprl
Market: Private
Client: Burco sa
Other: Low energy: K30
The rest home develops for its part inside the plot and is composed of two wings built around a core integrating vertical circulations and shared living spaces; the rest home's main access is located at the junction of these two wings.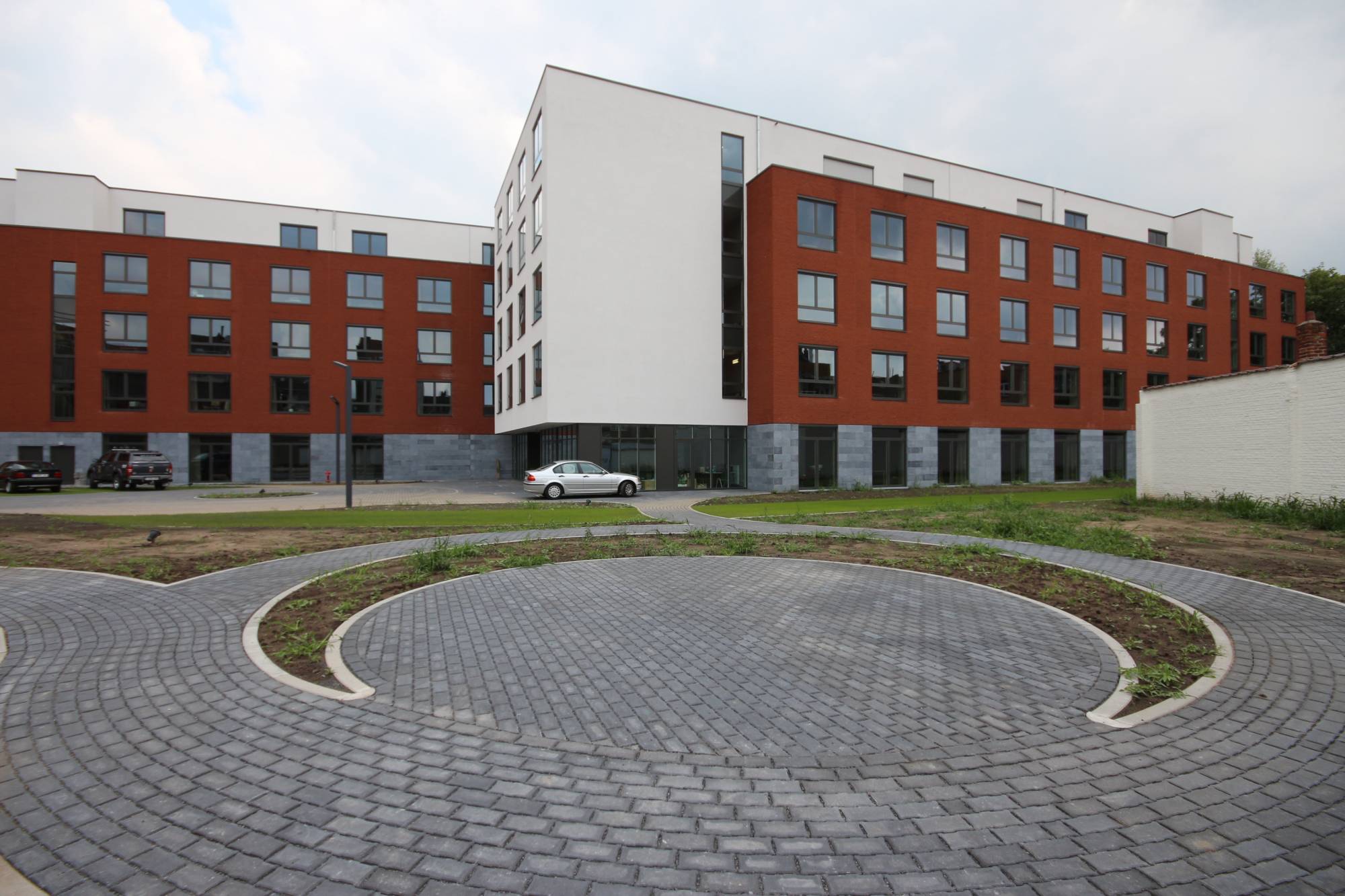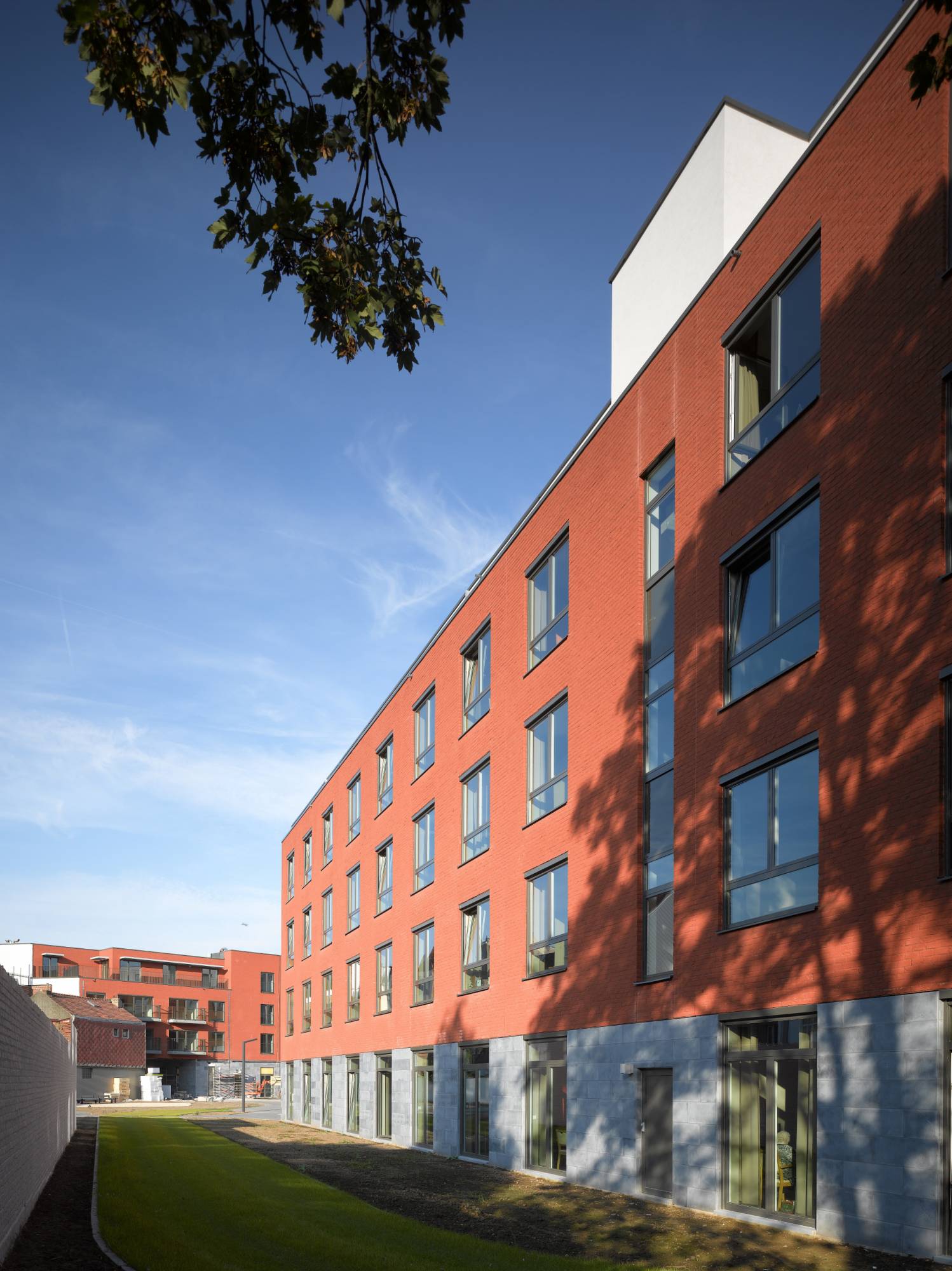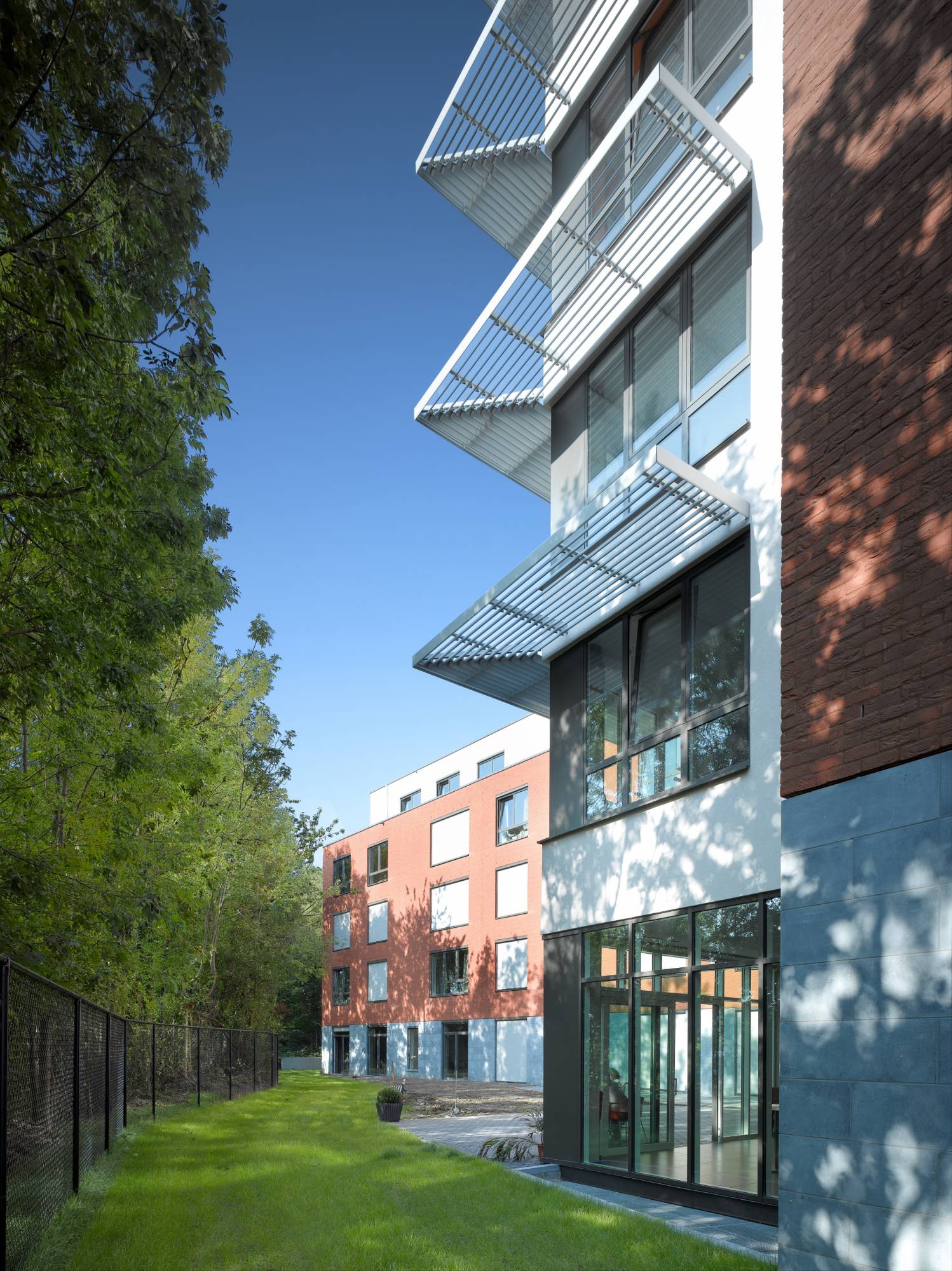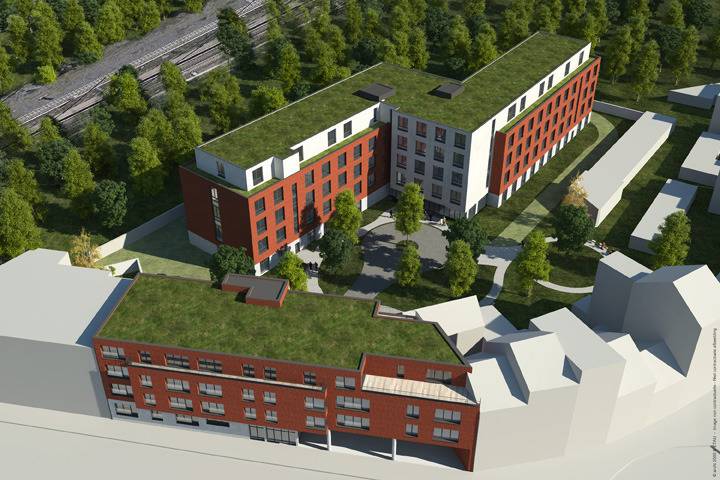 The whole composition aims, through simple means and without undue ostentation, to give a strong presence to the building. Outdoor spaces are treated as a landscape and will be used as Leisure Park for residents.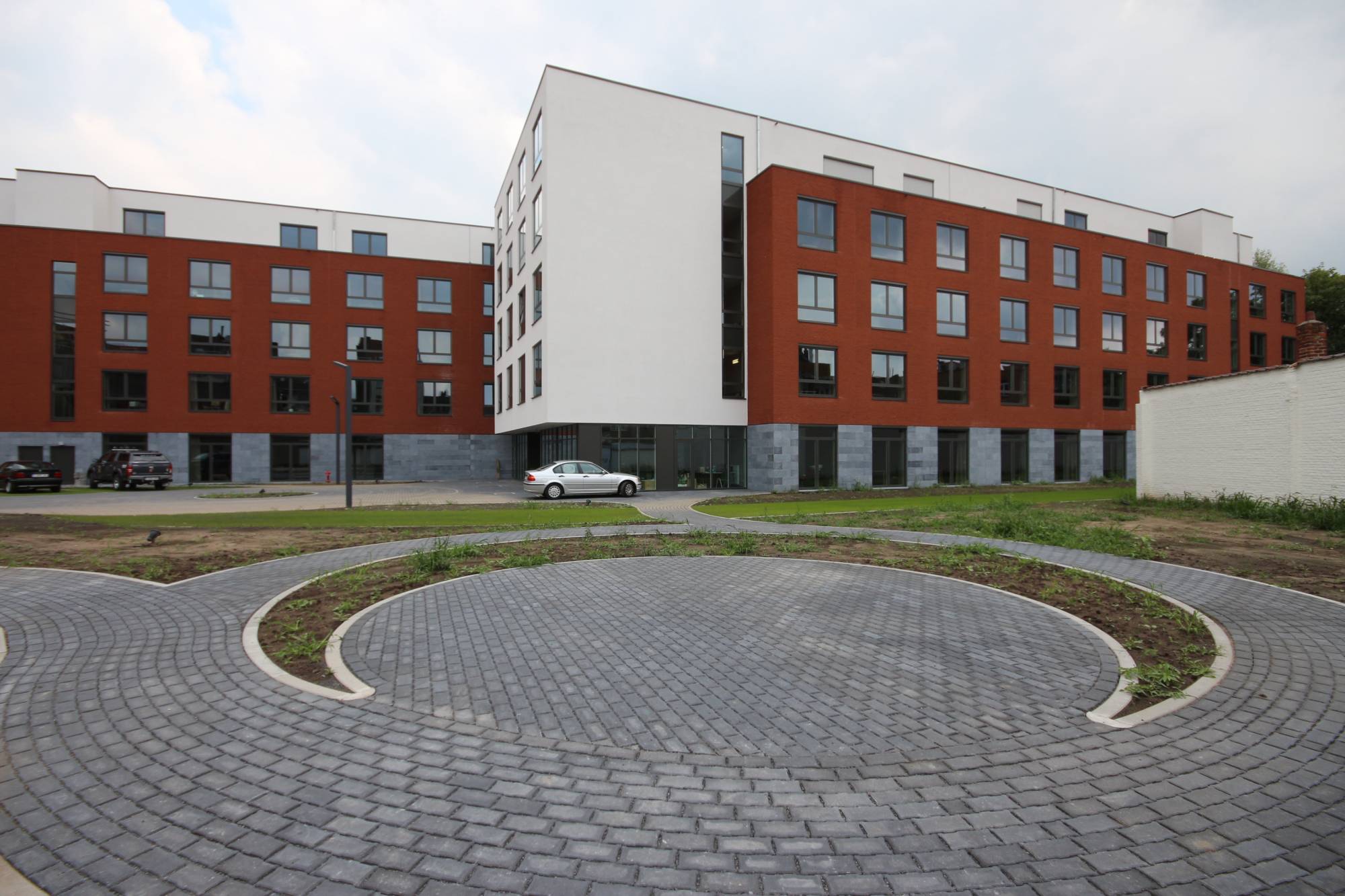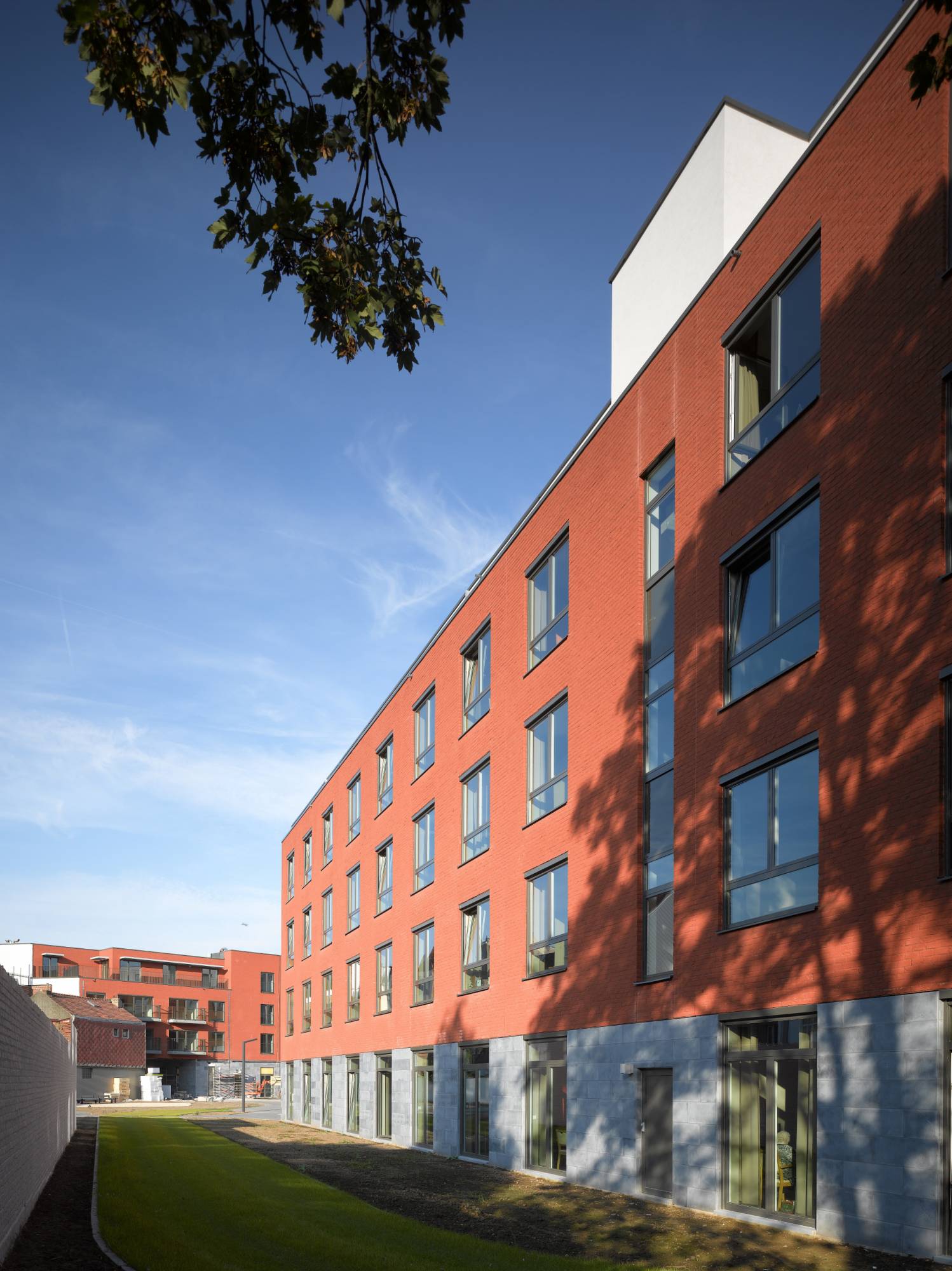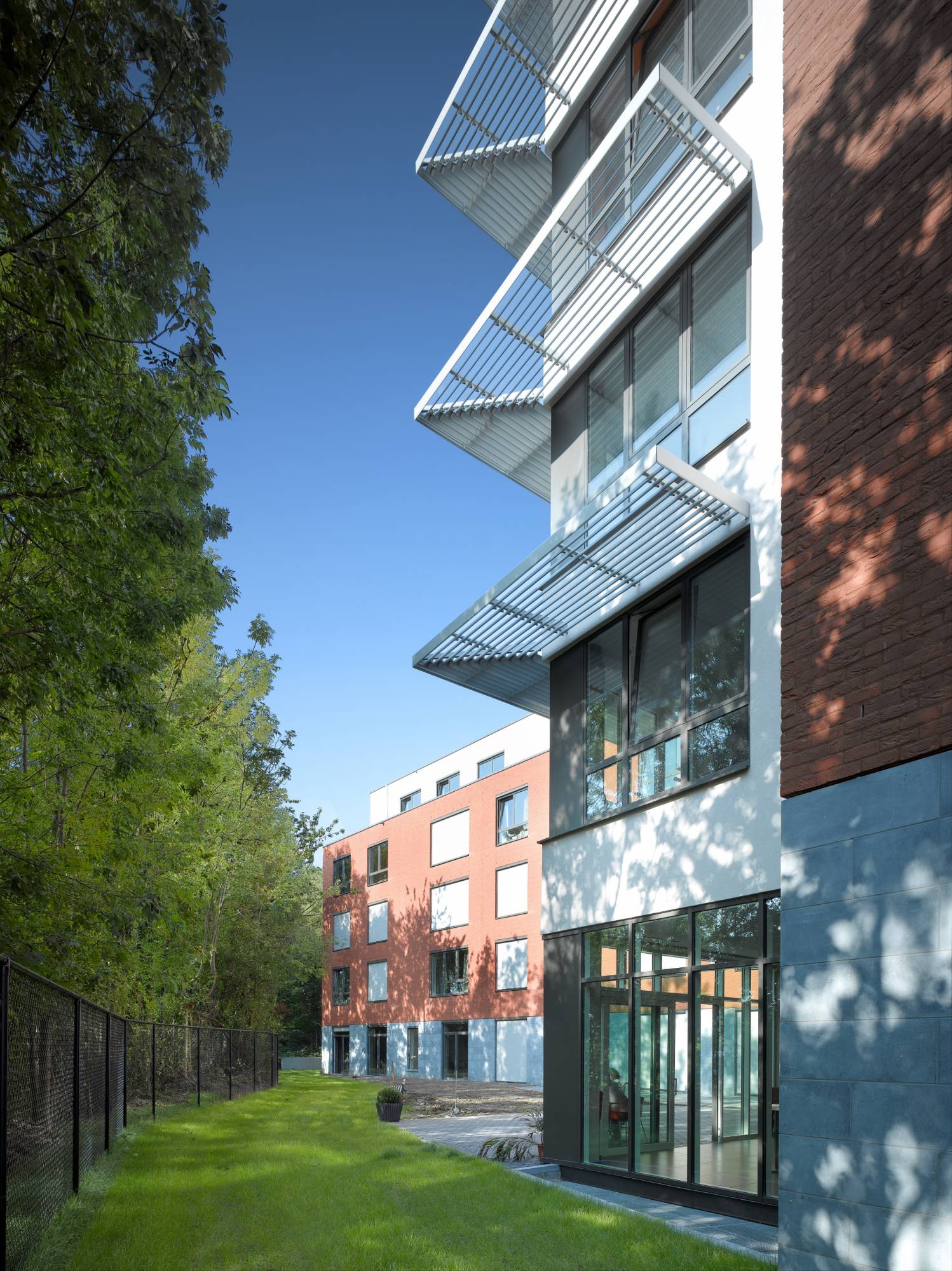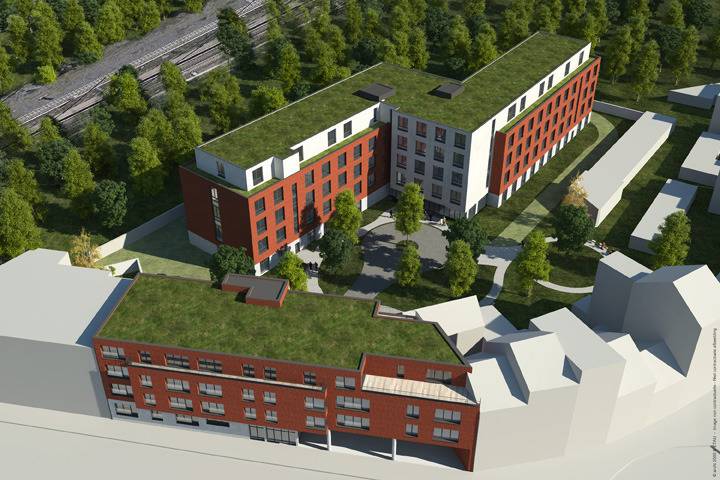 <
>