Construction of 3 nurseries for hosting 61 children. The implantation is linked to the free width available to street, the depth of the building is related not only to the program's needs, but also to the connection to a group of rear adjoining buildings, very unsightly, that our project proposes to hide and cover the best.
Location: Tournai
Programme: 3 creches for 61 children
Surface Area: 1.050 m²
Year: 2011 - 2013
Market: Private
Client: CHwapi asbl
Other: Low energy: K21
Front to street, massing respects the urban model gable, type G 1 + R, on the exact same depth as the adjacent building left.
The volumetric 'waterfall' in the depth of field corresponds to the natural organization of programs and thus solves elegantly the obligation of recreational terraces for each entity.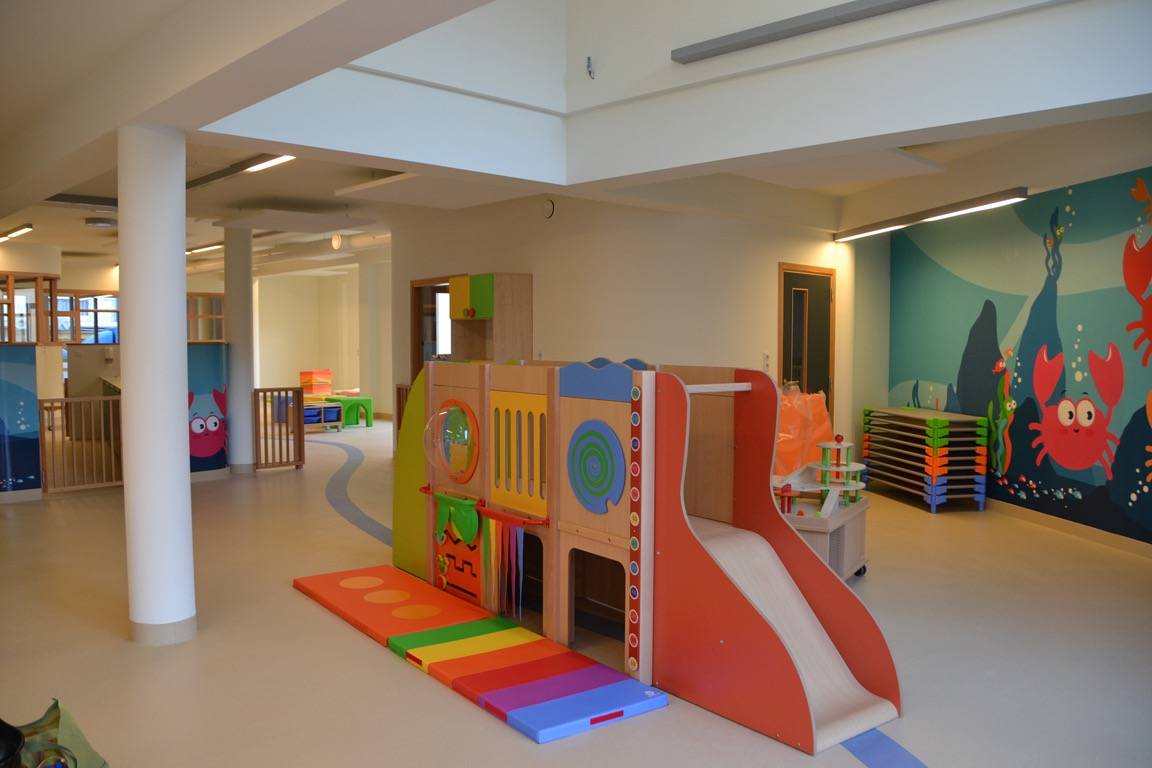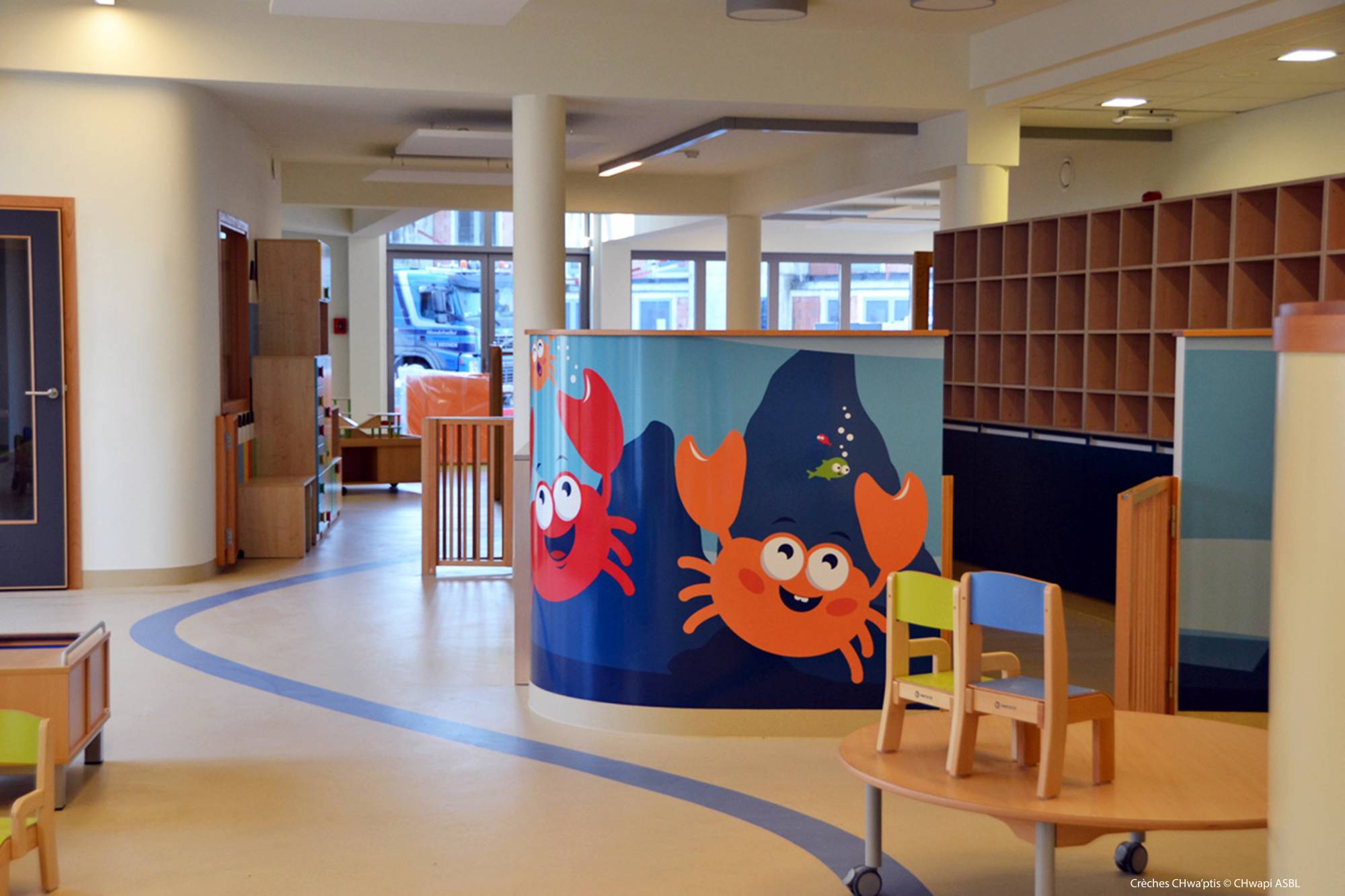 Architects P Debaeke - MS Hubert - D Daive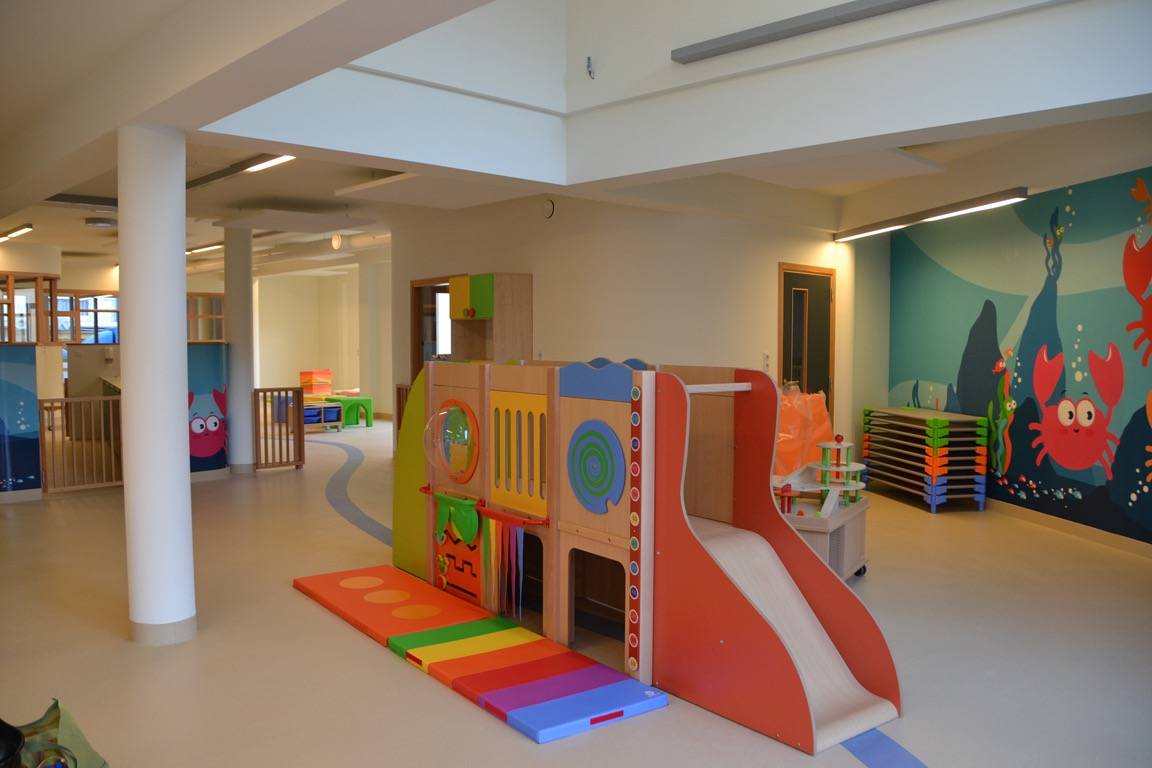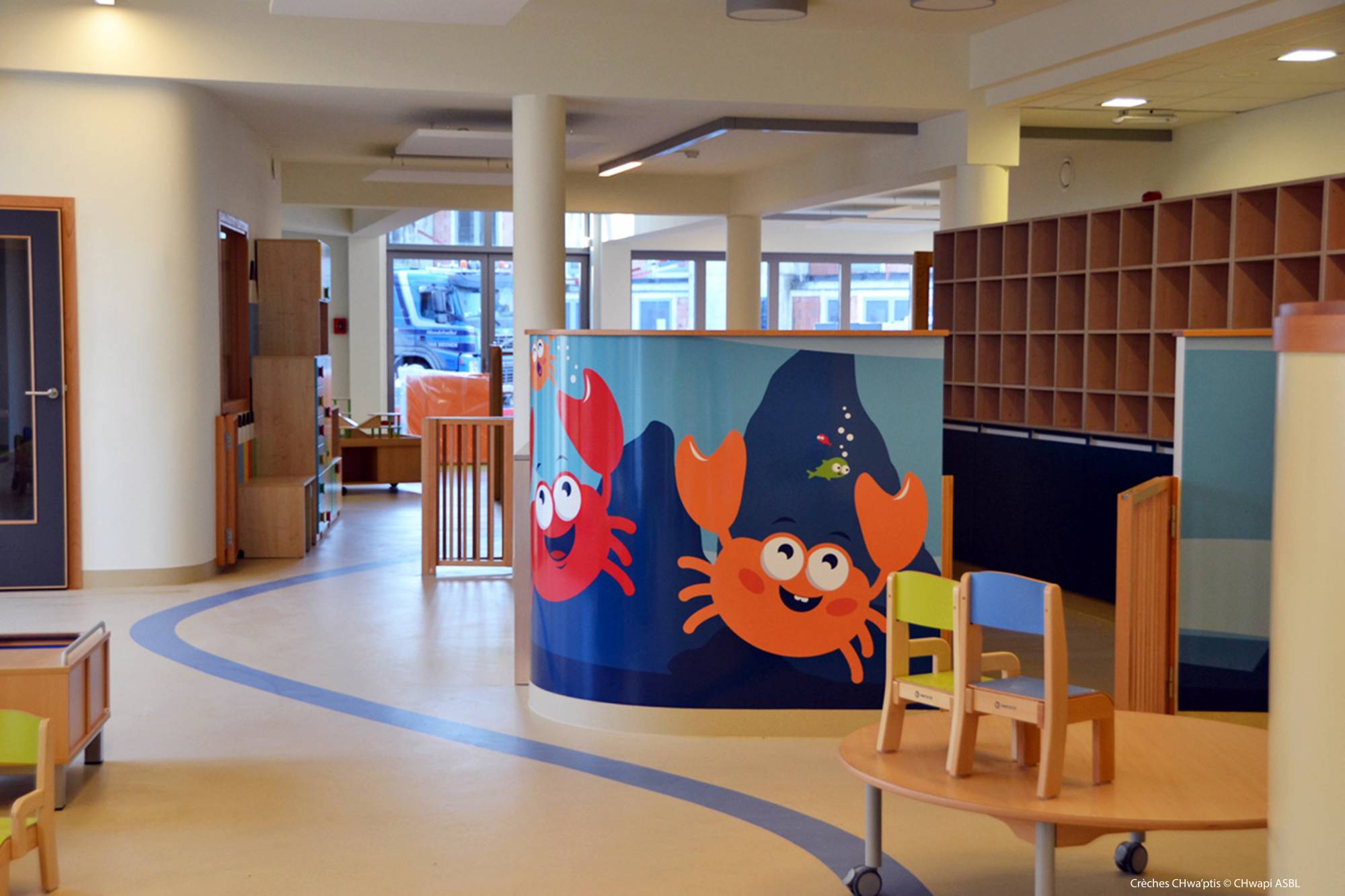 <
>