The current Clinique Notre-Dame is the result of the regroupment of the former Clinique Saint-Georges and Notre-Dame Maternity.
Location: Tournai
Programme: Hospital center
Surface Area: 37.950 m²
Year: In progress
Status: Construction phase 14
Market: Public | Private
Client: asbl CHwapi
Current Clinique Notre-Dame comes from grouping old Clinique Saint-Georges Notre Dame maternity, on the site of the last one. Buildings that compose it result from successive juxtapositions (14 phases between 1964 and 2017) around the first buildings completed in 1960.
The general organizational structure and outline of the plan have been set taking account both of the extreme smallness of plots and small size allowed inside the historic area of the city, while already anticipating the future development needs, which growth is underlined by the master plan.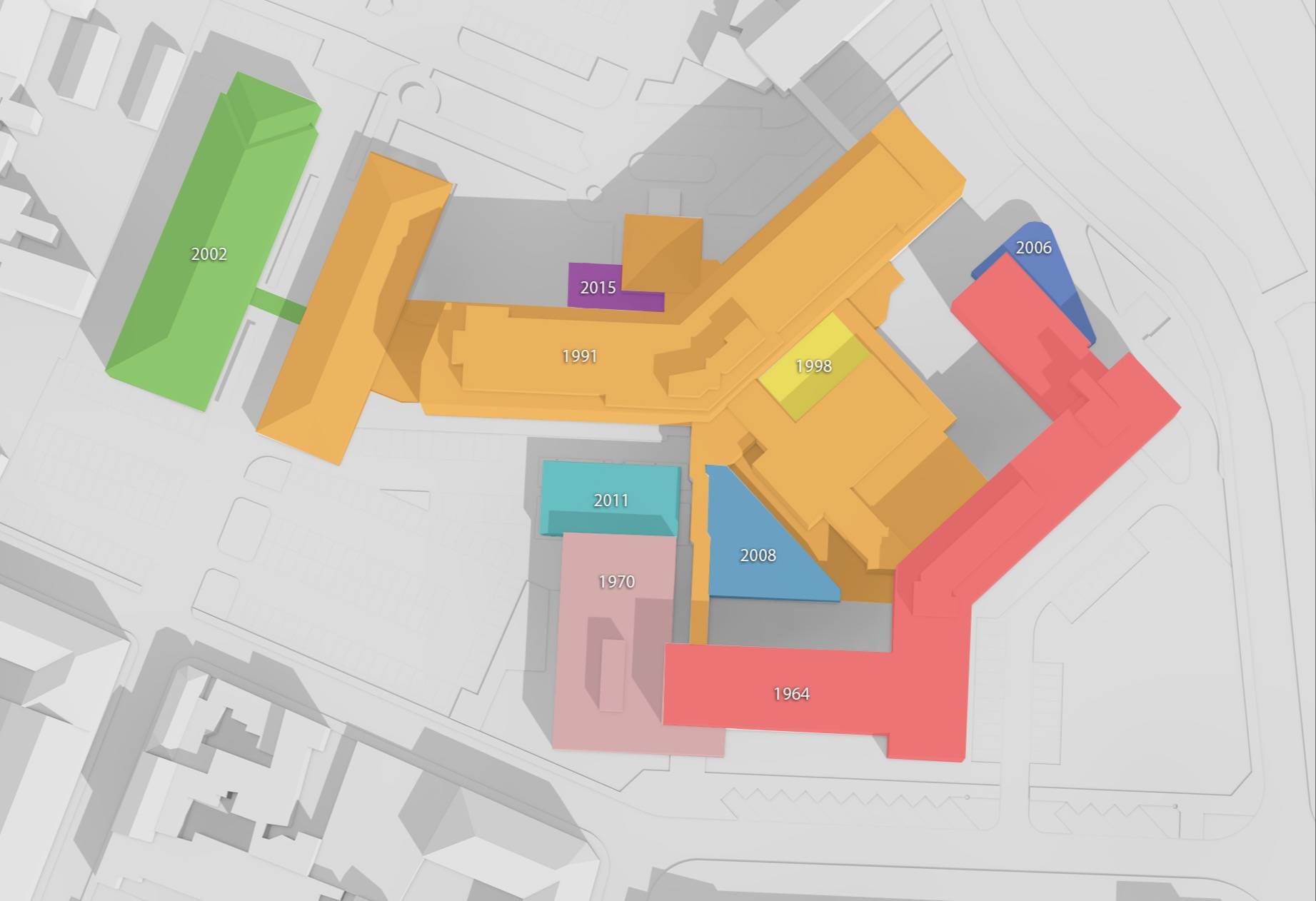 All the phases were realized by ETAU architects, author of project since 1960 until today:
Phase 0: 1960-1964 : first buildings - maternity, paediatrics
Phase 1: 1977-1979 : first internal restructuring
Phase 2: 1989-1991 : new buildings
Phase 3/4 : 1989-1994 : old buildings restructuring
Phase 5-6-7: 1995-1998 : various extensions
Phase 8: 2000-2002 : new G building extension
Phase 9: 2003-2007 : old buildings restructuring
Phase 10: 2008-2009 : new J building extension
Phase 11-12: 2012-2015 : Internal Medicine consulting center
Phase 13: 2017
Phase 14: in progress


Architects P Debaeke - MS Hubert - D Daive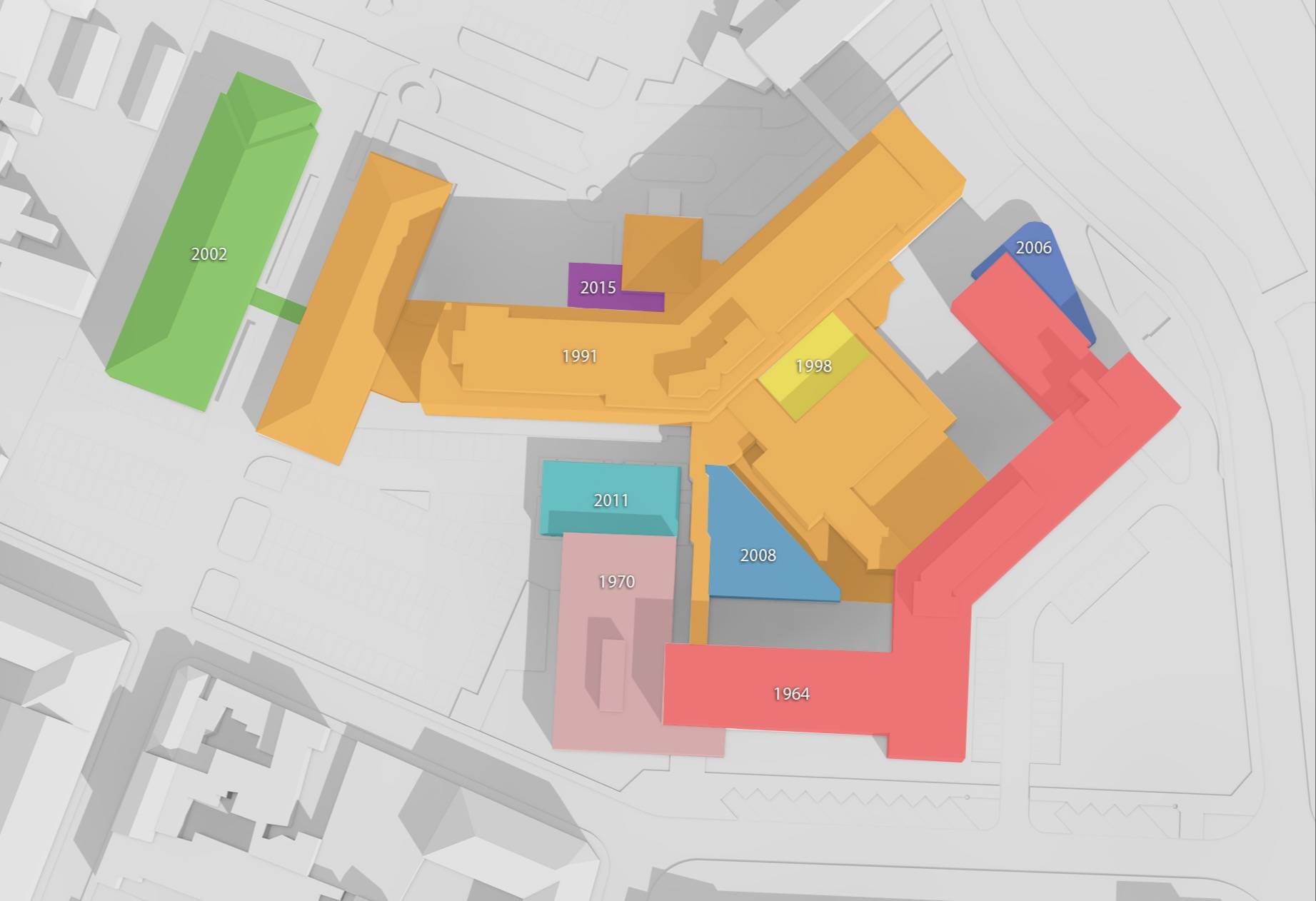 <
>