The ideas came from the desire to give to the city of Colfontaine an innovative building.
Location: Colfontaine
Programme: Town hall I PSAC offices
Surface Area: 4.000 m²
Year: In progress
Status: Preliminary draft
Association: PIRNAY I Polytech
Market: Public
Client: Ville de Colfontaine I CPAS de Colfontaine
The building will rise to G+2 levels and will have a height of 11,70m. We wanted to limit the height in order to be coherent with the environment despite the important surfaces required by the functions of the project (+/- 4300m2).

We create a green space at the back of the building. To maximize that, and to avoid transforming the building into a fence between the "green" and the city, we've created gaps between the different levels of the volume, shaping terraces that allow vegetation to progressively grow on the north side to the top of the flat roof.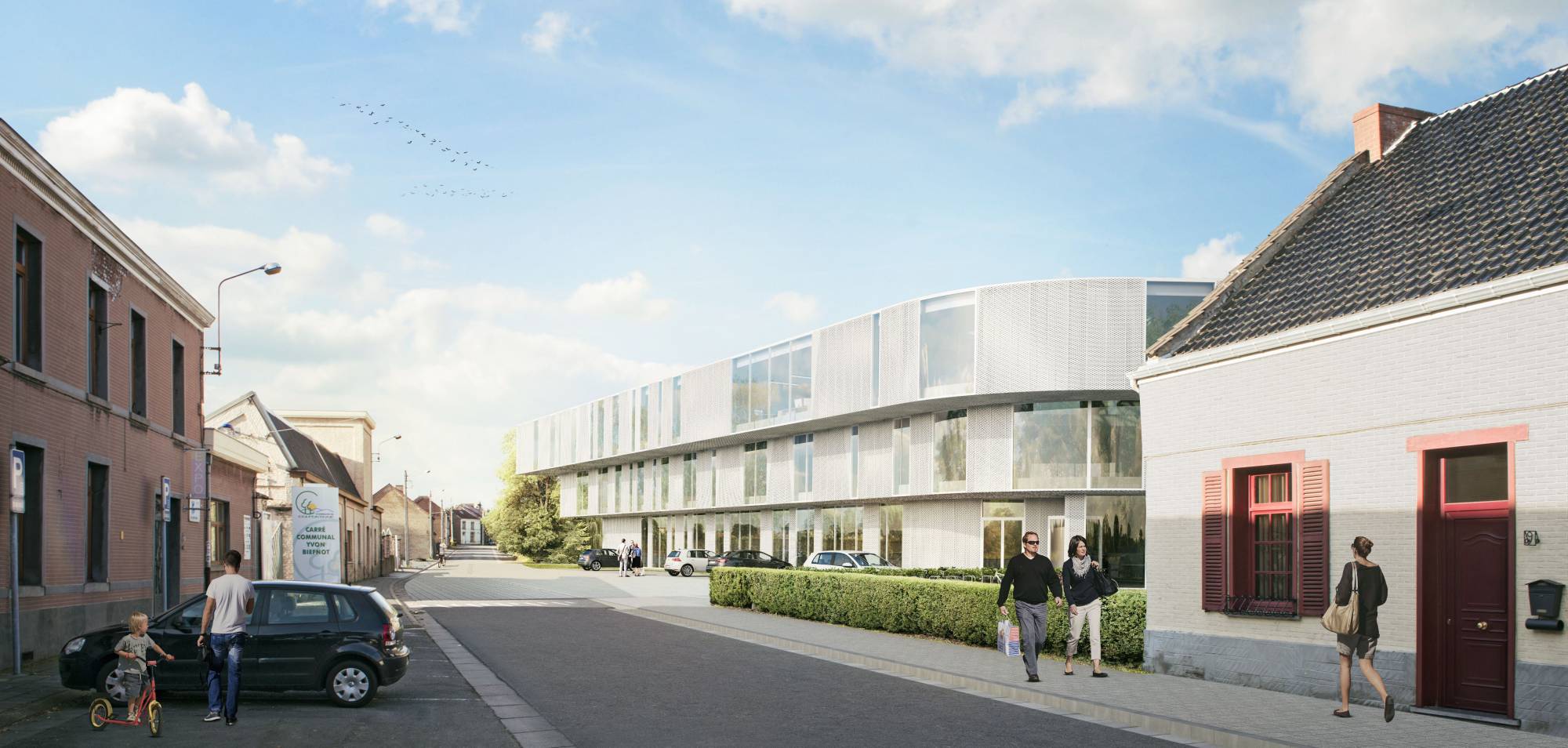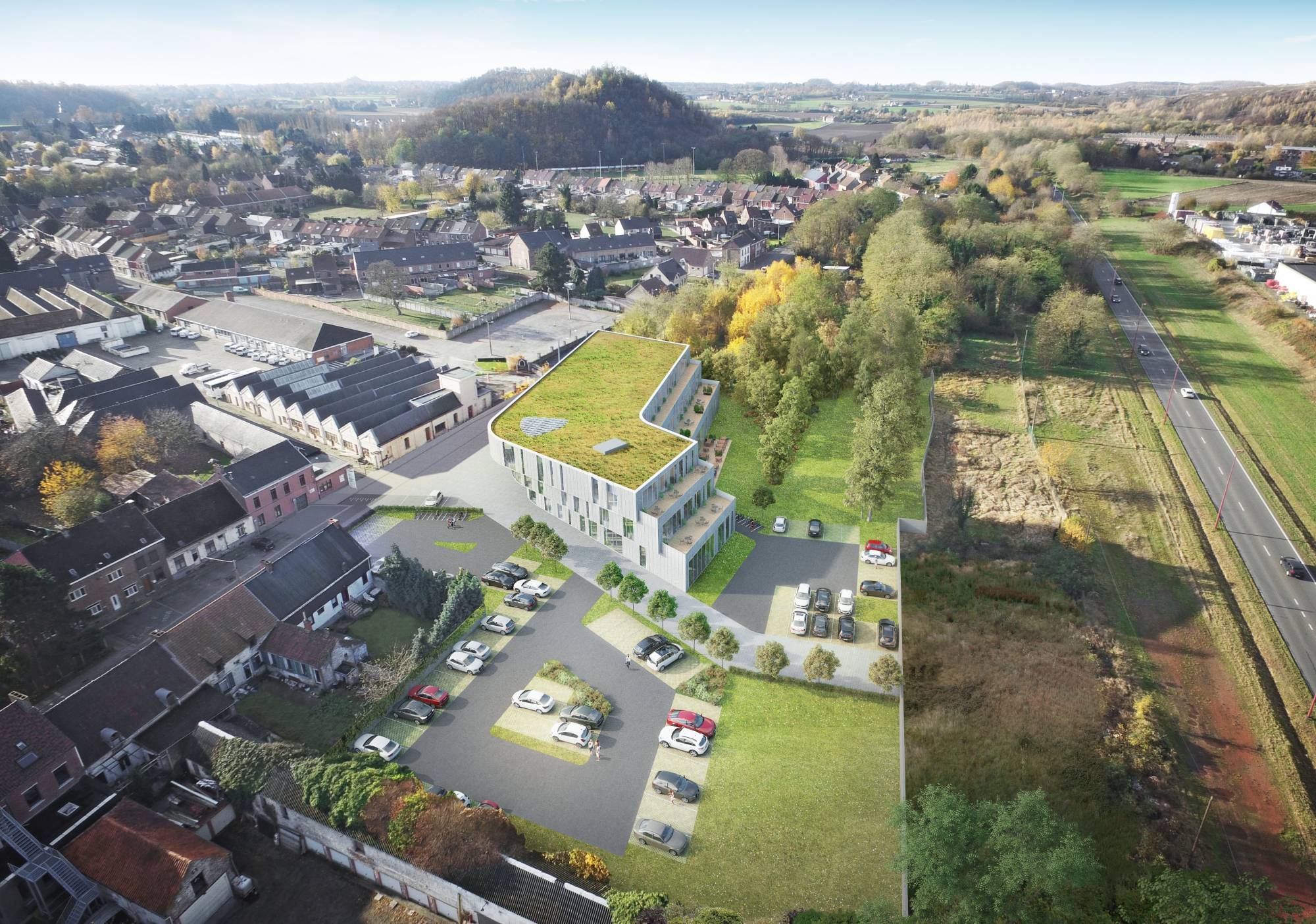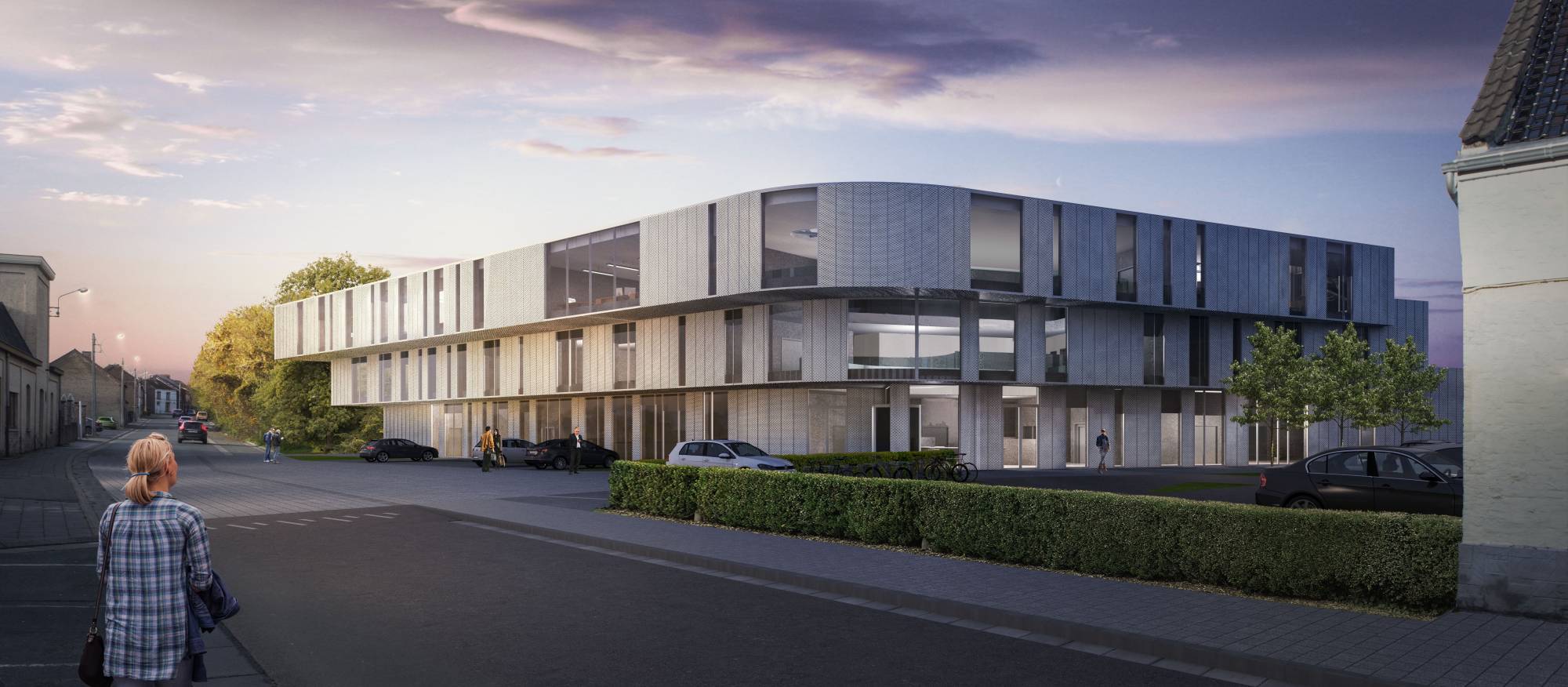 On the front facade, those simple gaps allow the creation of natural roofs and sun visors for the building. This play of different sizes gives the construction a contemporary dynamics and produces an attractive volumetry in spite of the existing urban constraints in an architectural point of view.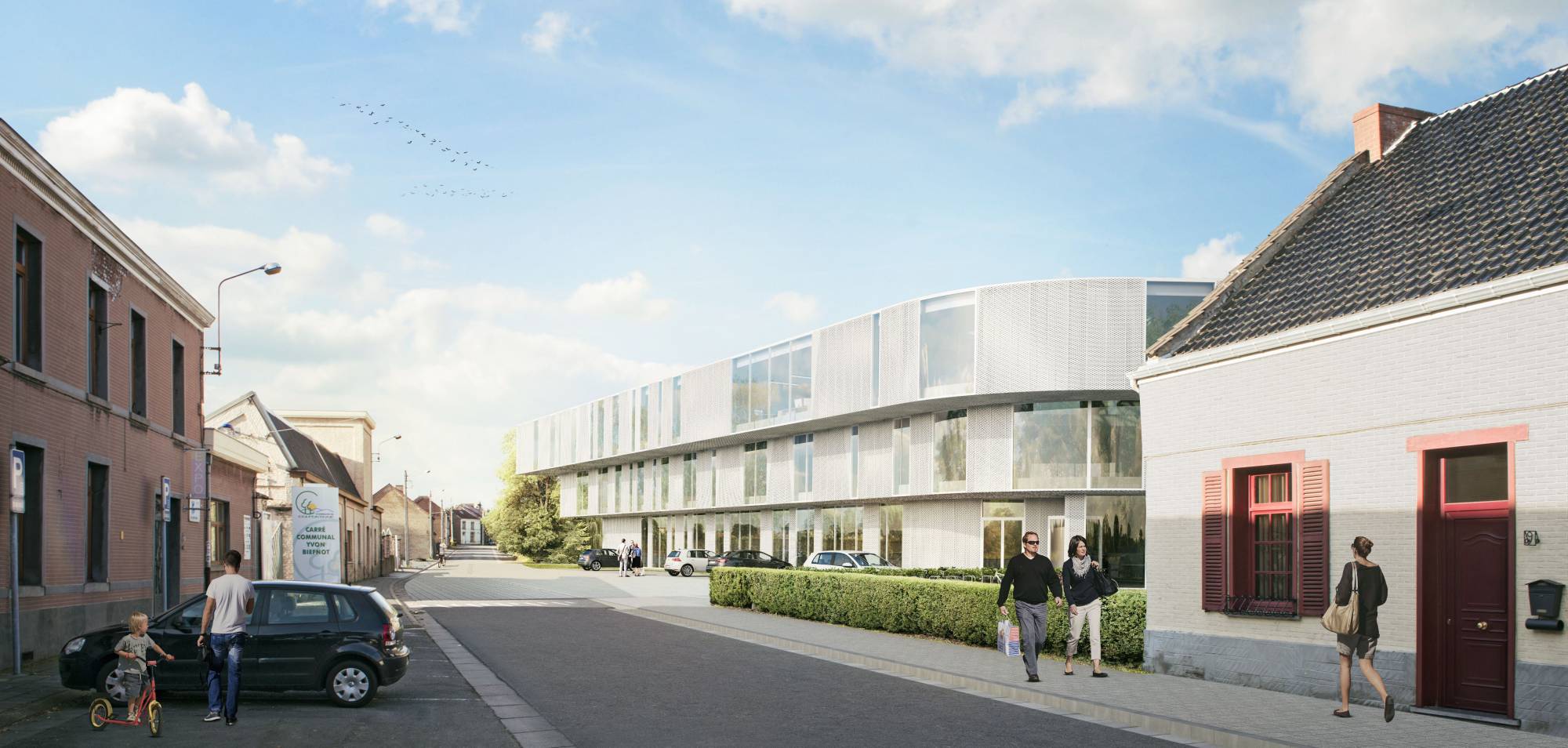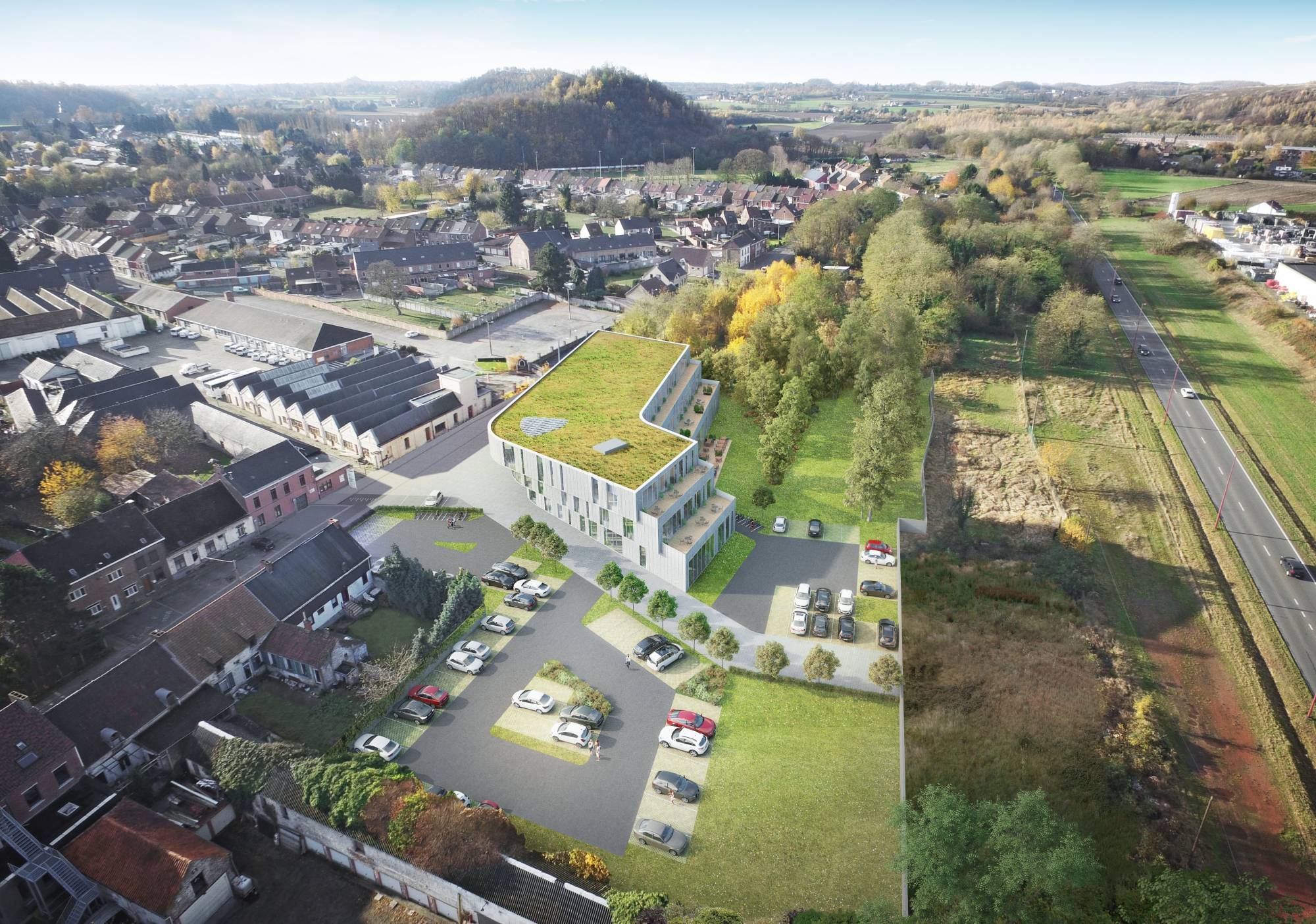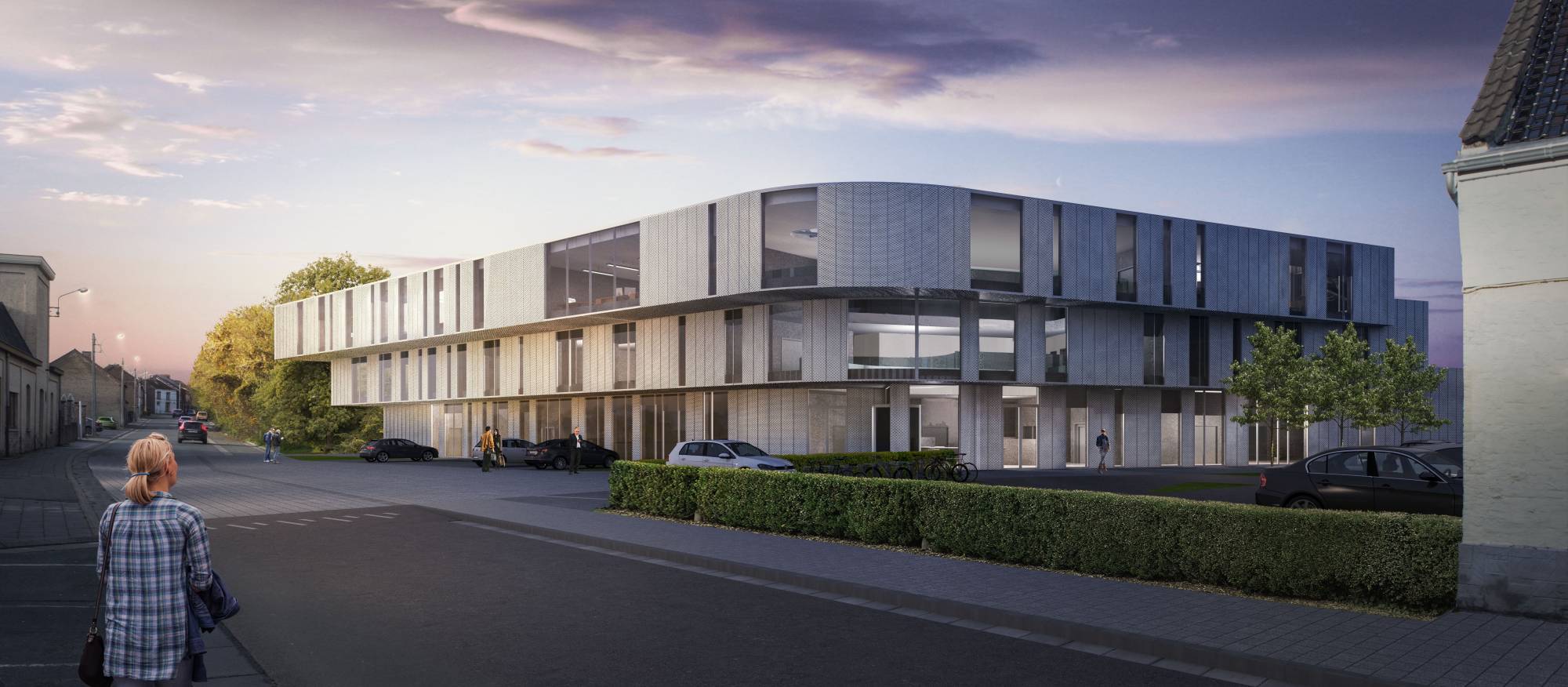 <
>