The project located in Mouscron, consists in the construction of a nursery for 60 children. The quality of the spaces organisation is determinant for the well being of the children.
Location: Mouscron
Programme: Creche for 60 children
Surface Area: 980 m²
Year: 2015 - 2018
Market: Public
Client: CPAS de Mouscron
Other: Low energy: K25
This building will be:

a place for exchange between users, children and adults;
a place for community life for the different groups;
a protective place thanks to fluid, warm and easy to watch spaces;
a place for education with adapted scales and appropriate furniture;
a stimulating place thanks to luminous living rooms and visually connected spaces.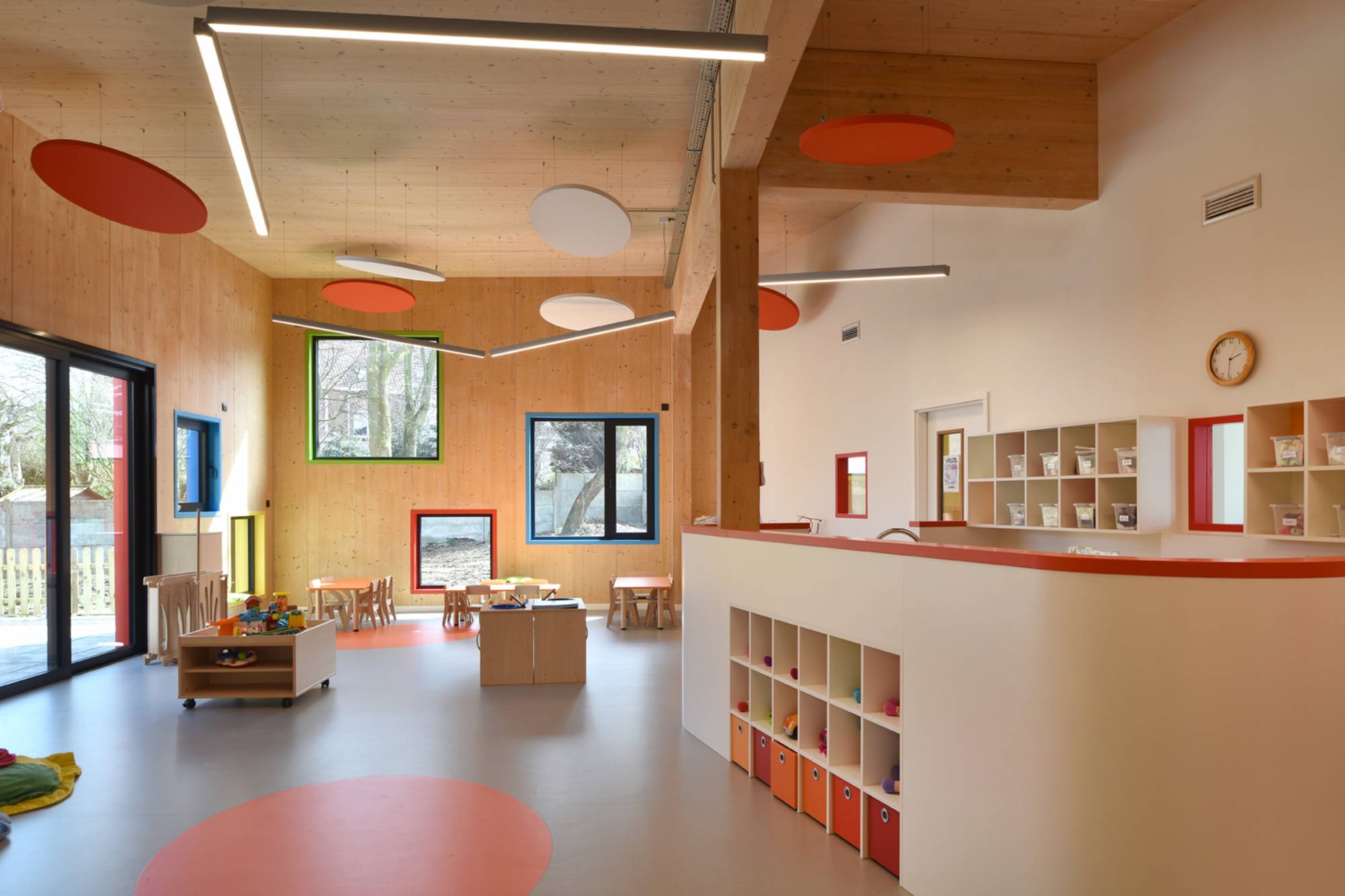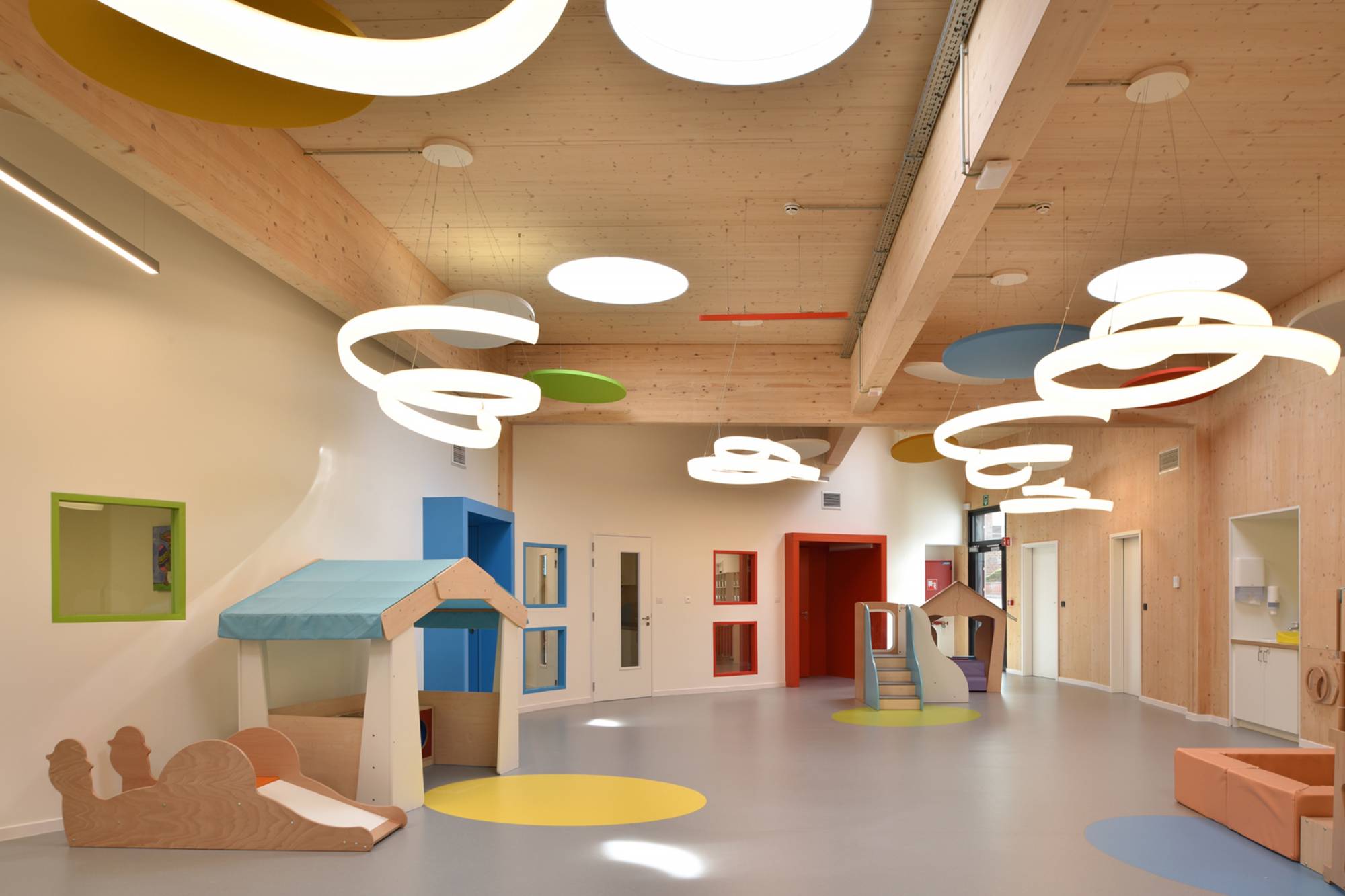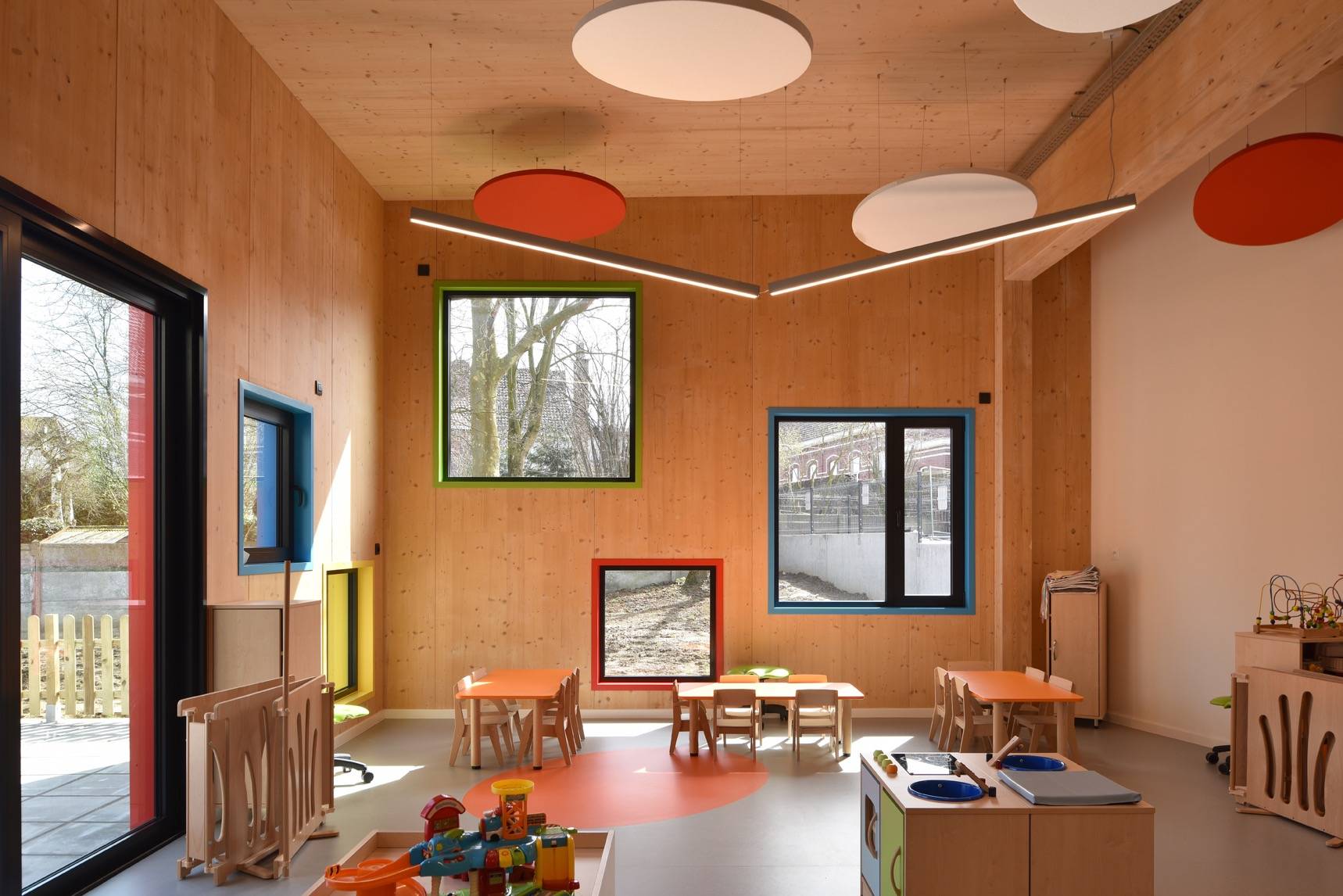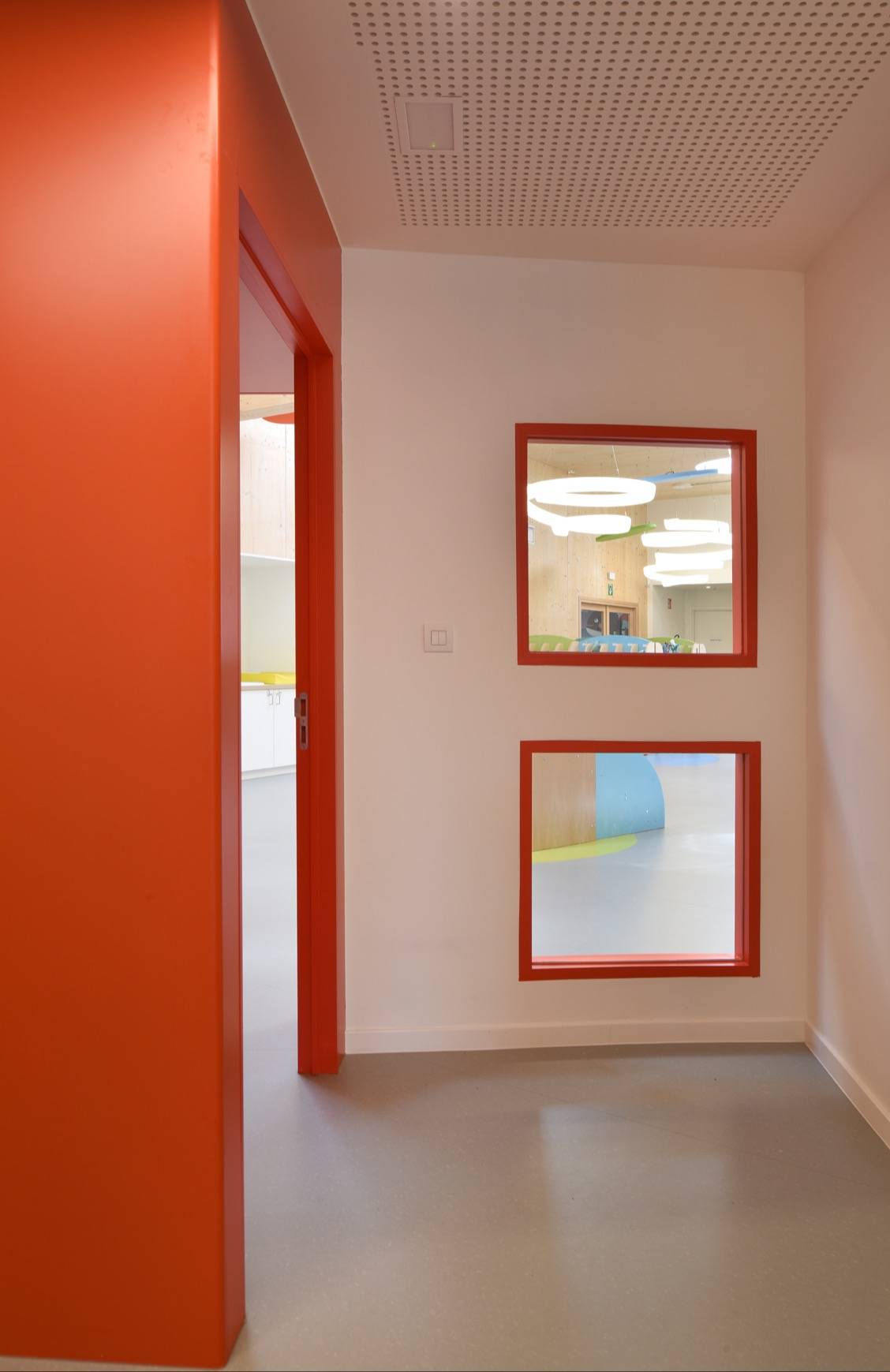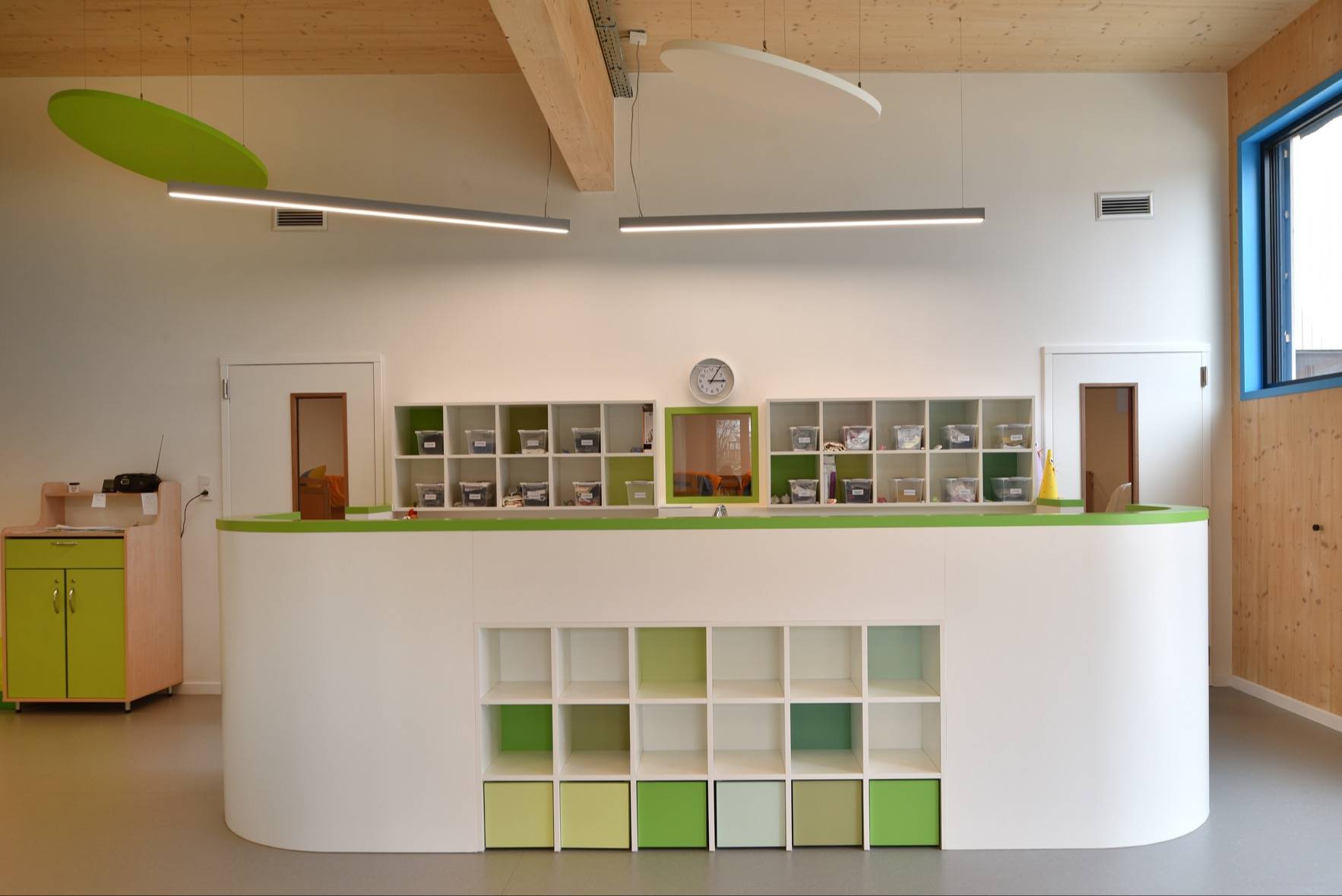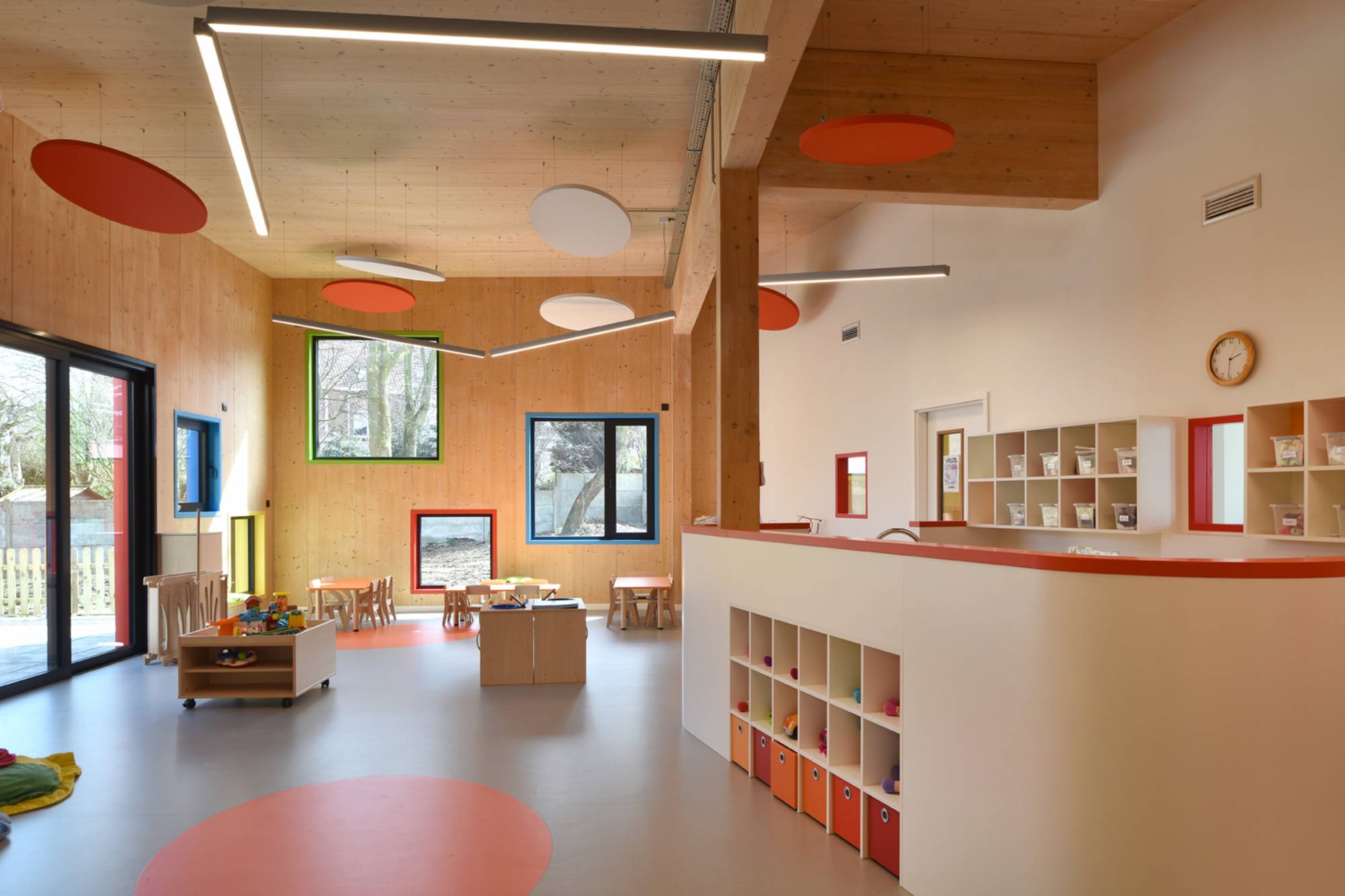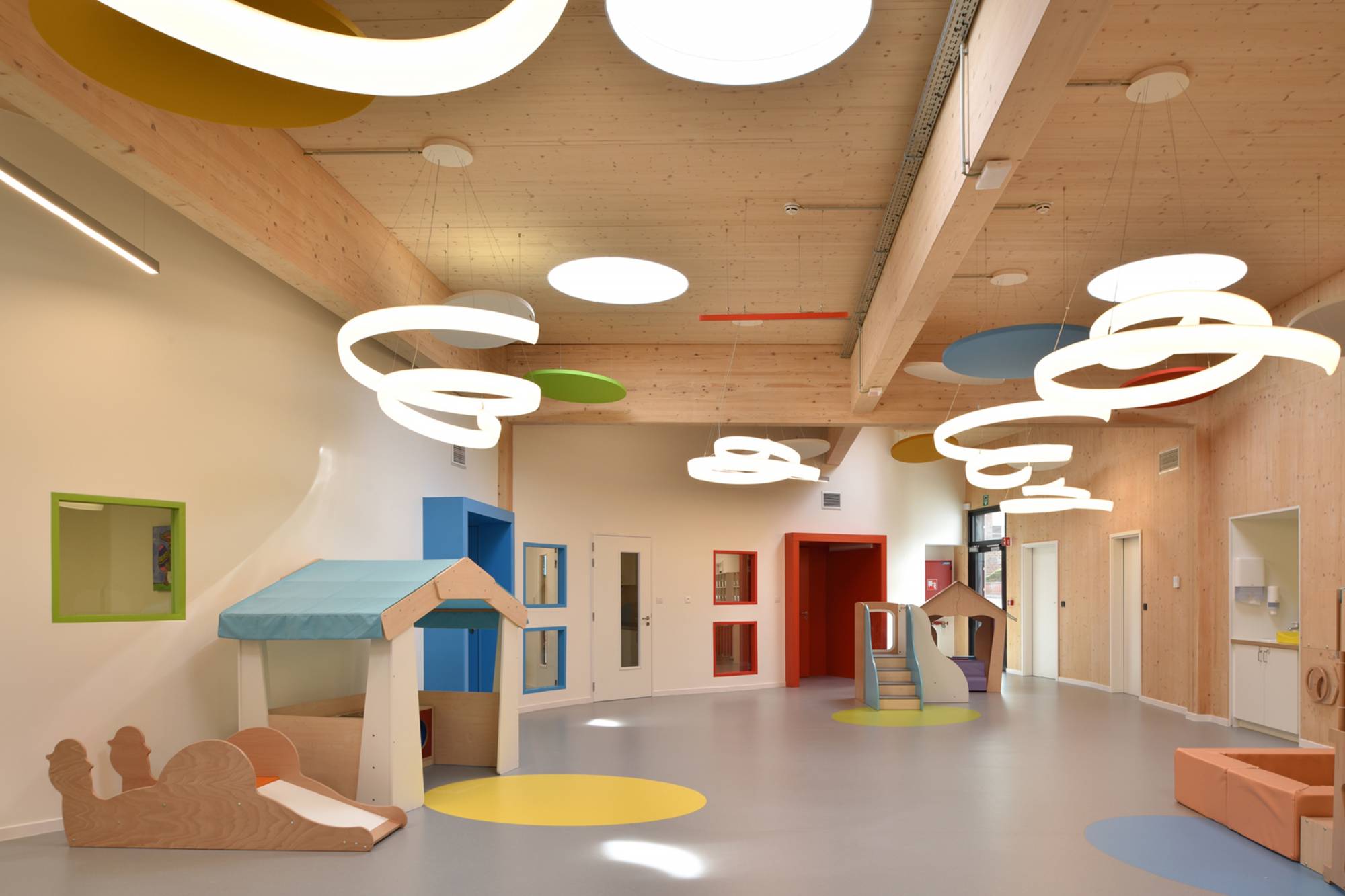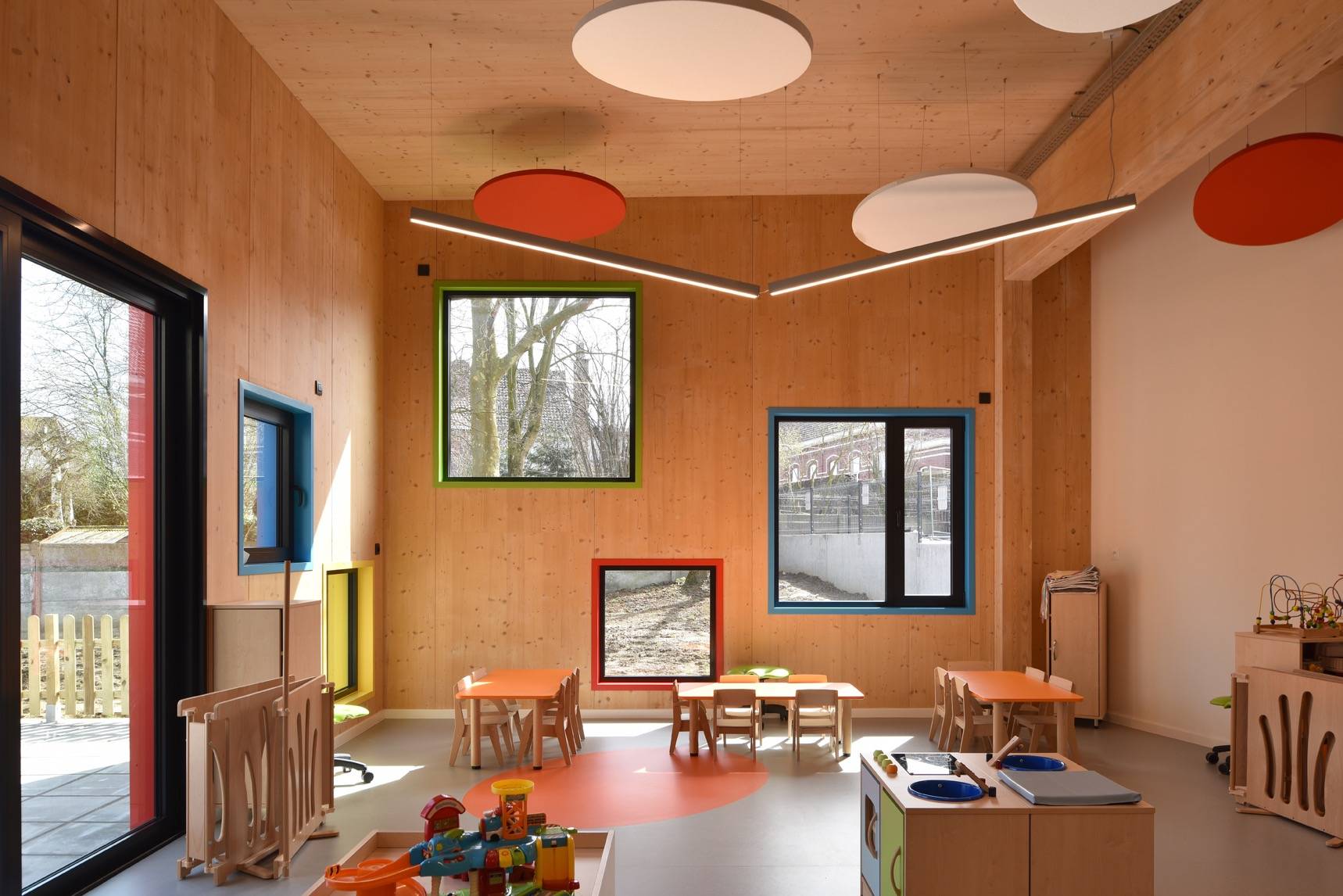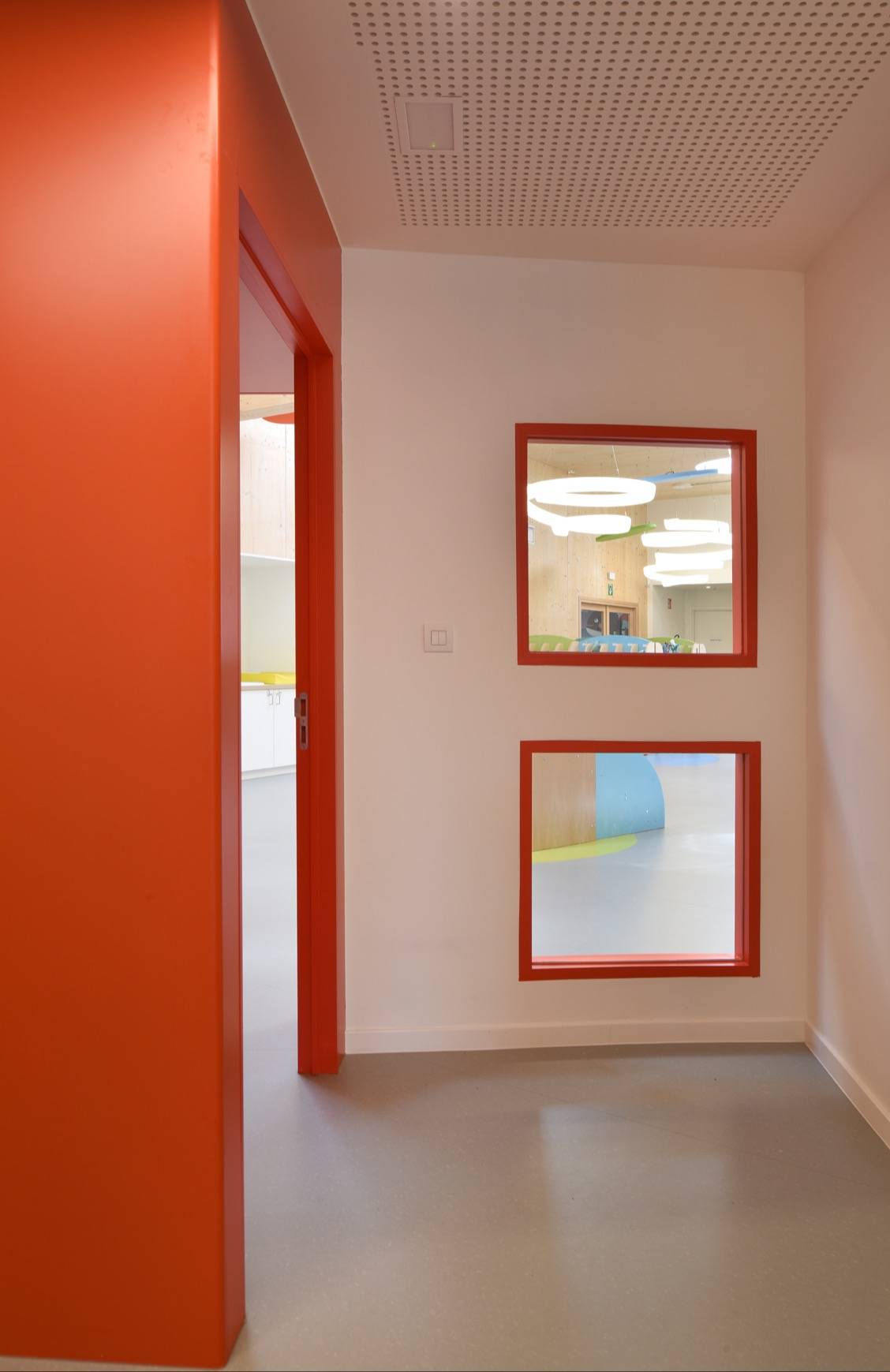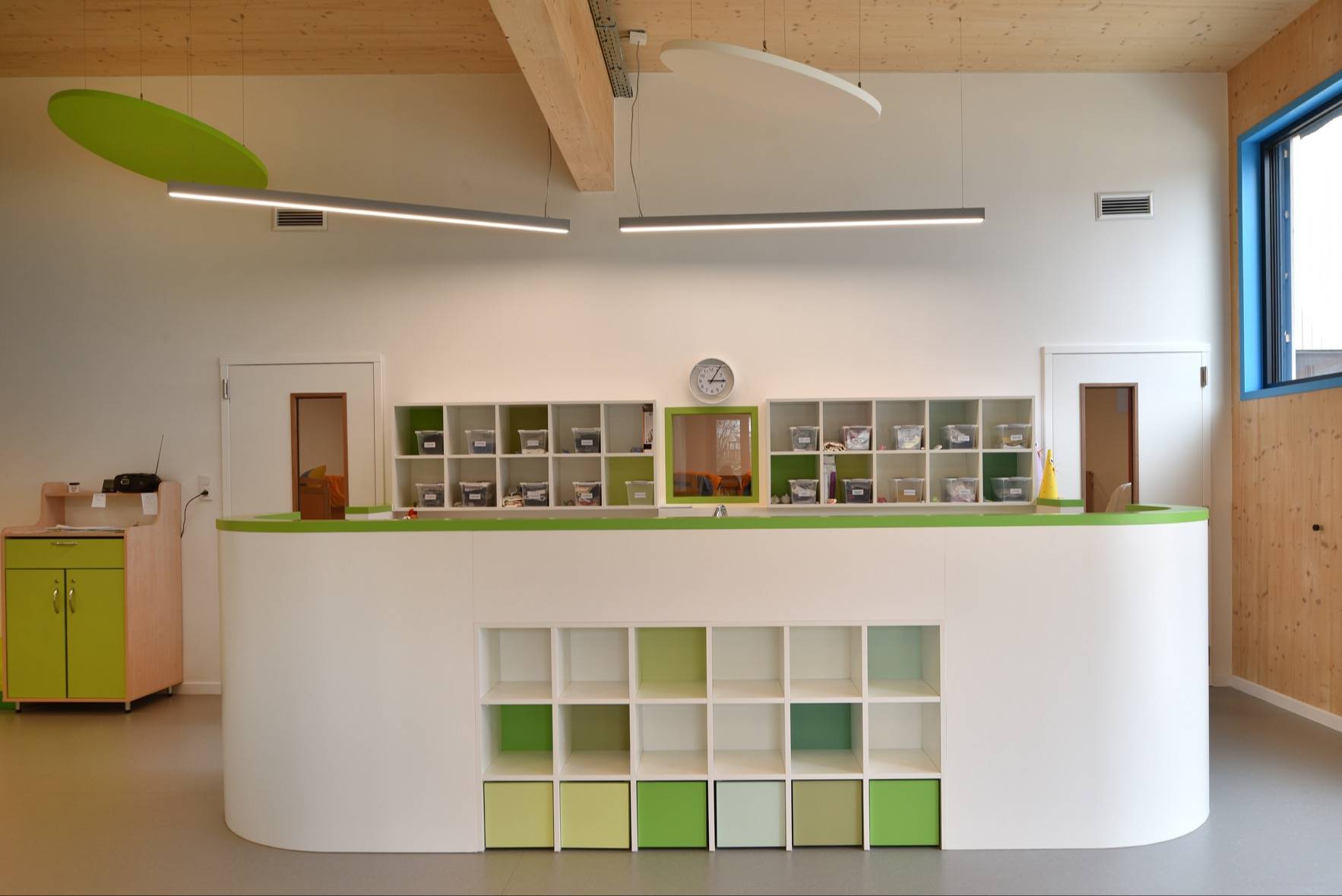 <
>